For the beginning gardener, for the apartment gardener, for the I've-killed-everything-I've-tried-to-grow gardener, HERB gardens are a good way to get that thumb turnin' green. Like many things in life, sometimes it's best to start small. Herbs can be grown in a variety of ways, to fit your space and situation. Here are a few great examples to get you started:

 Learn how to build this tiered herb garden perfect for making efficient use of your outdoor space and keep your plants from growing out of control. Aesthetically pleasing too! Tutorial from Decor and The Dog.
Martha Stewart provides this tutorial on a smaller outdoor herb garden made from stacked planters.
For even the smallest spaces . . . teacups on the windowsill! Via Creative Juice
 The window box herb garden–easy access for tending and harvesting, plus adds some greenery to the outside of your home! Via Vegetable Gardener
For the penny-saver, use-what-you-have gardener: egg shells. Learn how at Mother Earth Living.
Hang a shoe organizer over the fence or a trellis and plant herbs in the pockets for easy planting and a splash of green to brighten up the wall. Via Good Housekeeping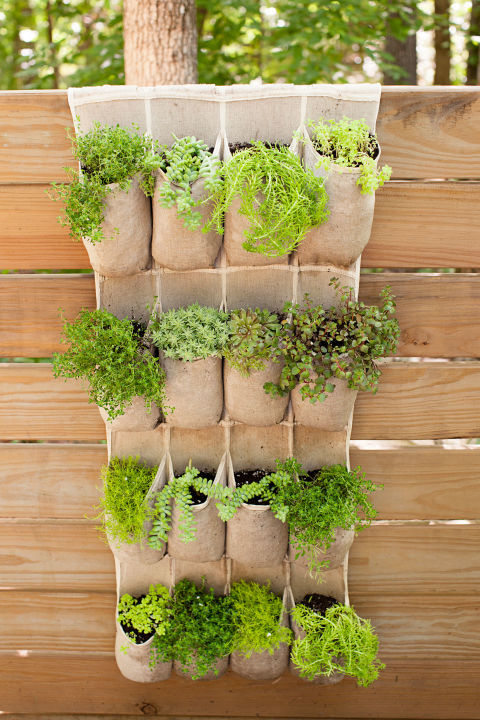 Another good option for the indoor gardener: install curtain rods in front of a window and hang tin pail planters from them. Via Hometalk