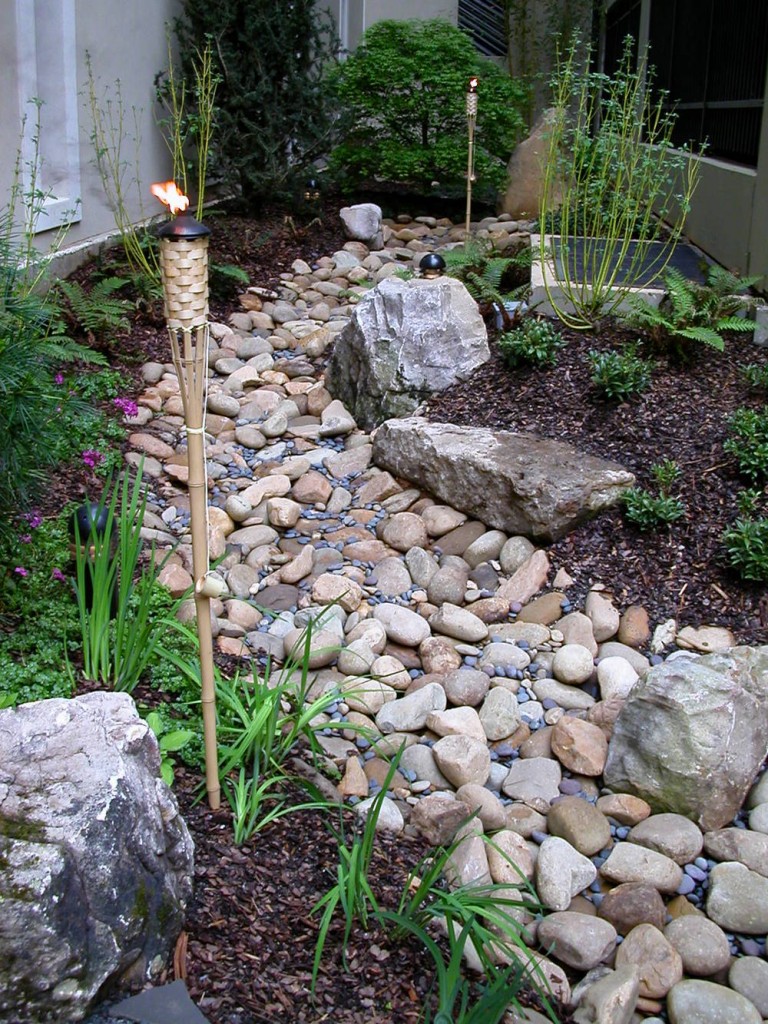 Add some tiki torches around the edges. Not only does this give you some great light in your yard, but it also adds a great touch of style and personality!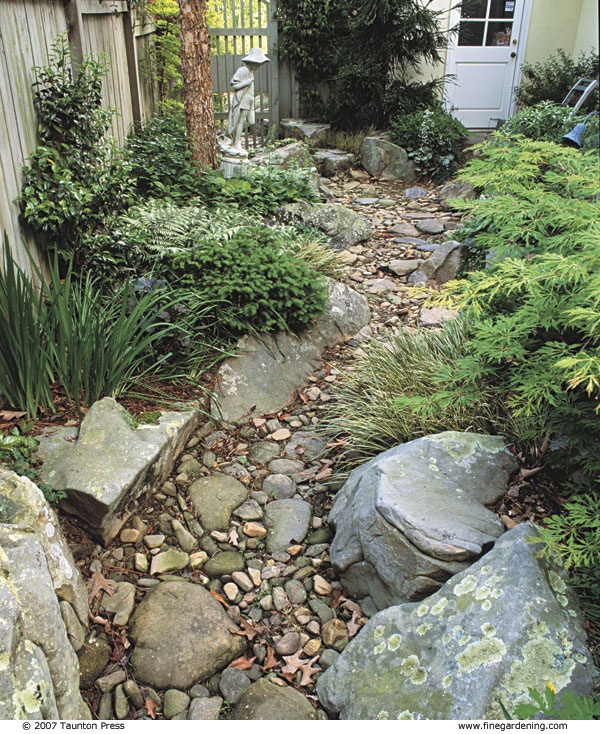 You can also add some statues or other artwork around the creek bed to make it look better! You obviously don't want to go overboard, though. If you can get the material of the statue to match the rocks and pebbles of the creek bed, then you're doing well!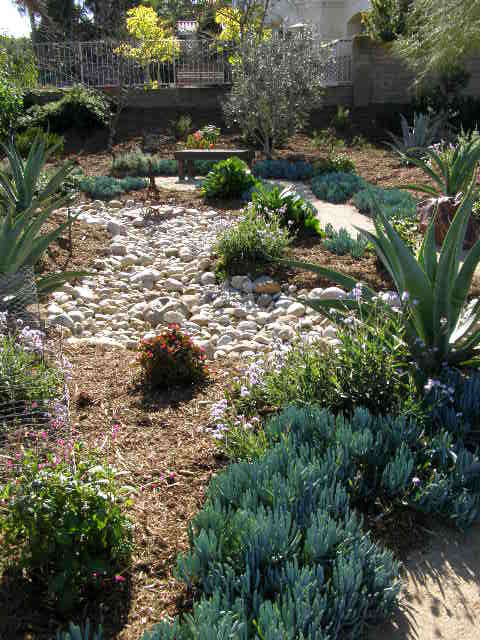 I love the look of white stones in the creek bed. It contrasts so well with the plants and flowers around it, plus it just looks classy.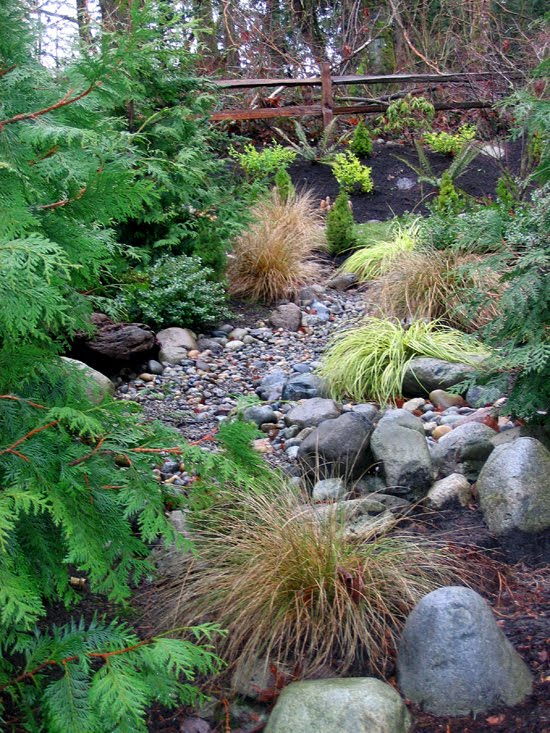 Make your creek bed look like the natural scene in a forest! You don't need much, but you do need to plan it out well. Make sure you have the right kind of plants, stones, and other plant life to look as natural as possible in your area.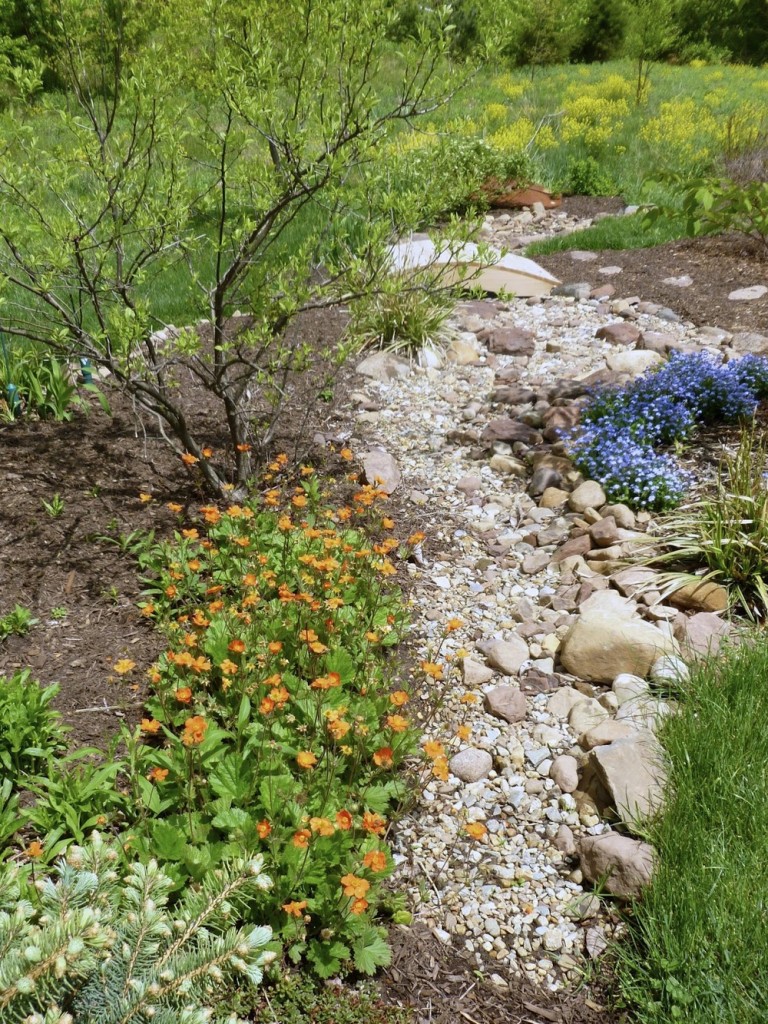 Flowers surrounding a dry creek bed are both beautiful and charming. It adds a great touch of color while also framing your creek bed in a perfect arrangement of plants and flowers.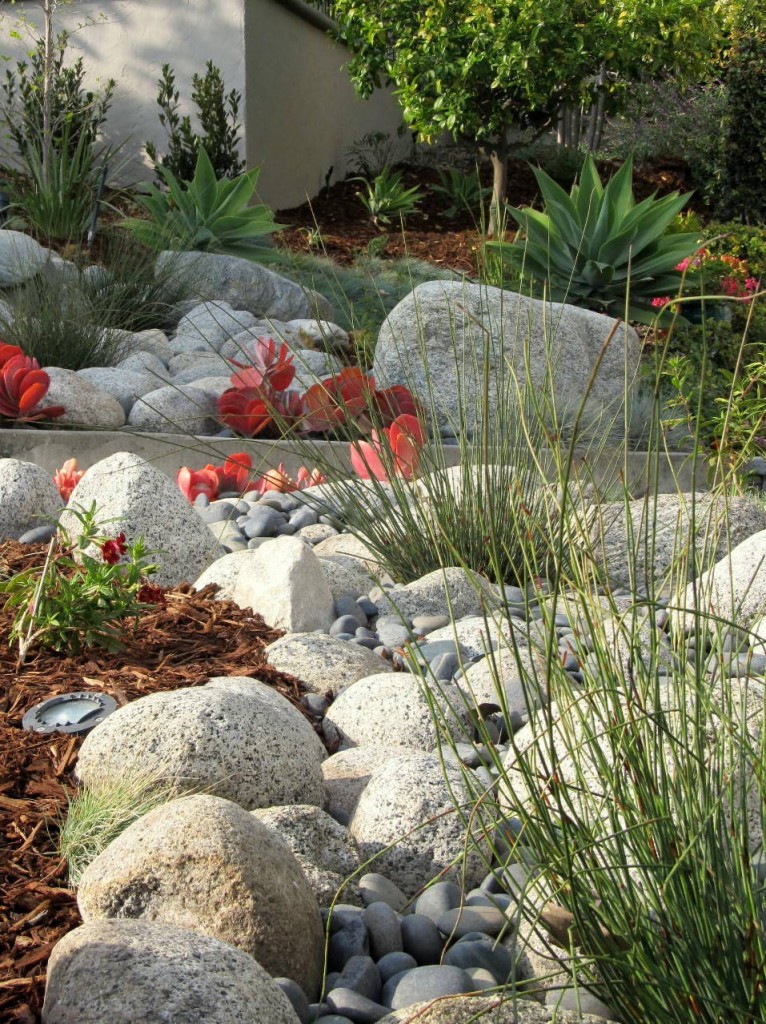 Use big boulders around the edge of your creek bed, and even a few inside of it if you want. This takes away from some of the uniformity of the creek bed and gives it a nice unique sense of character.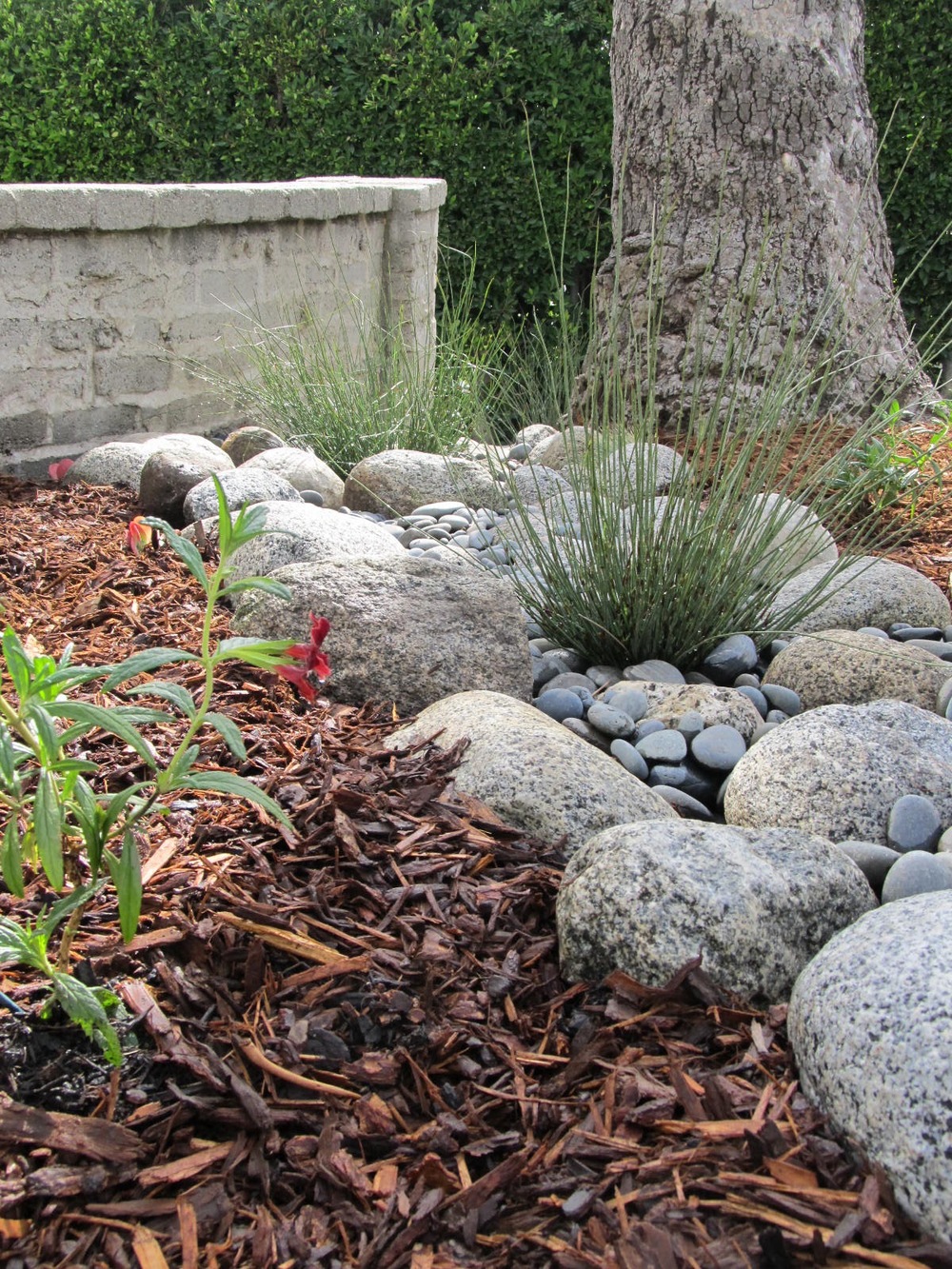 Adding a small wall somewhere near your creek bed can give your yard a nice rustic and cottage-y feel. You can make the wall out of any material and any size, as long as it fits your backyard.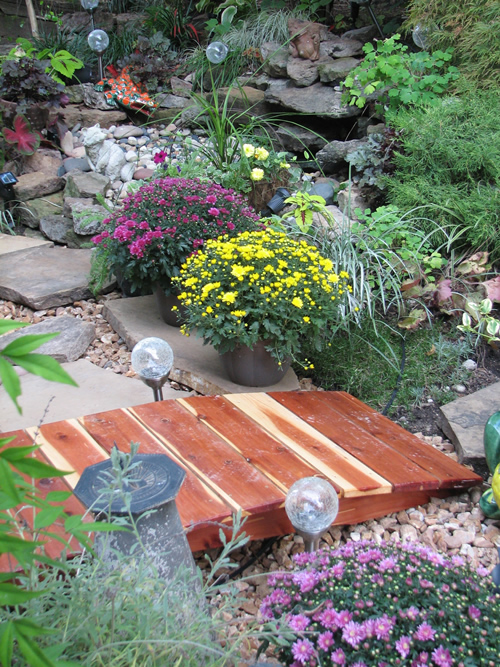 You could also consider a bridge or two crossing your creek bed. Obviously it's dry, so you don't need it to avoid getting wet, but it does pull the whole design together, I think.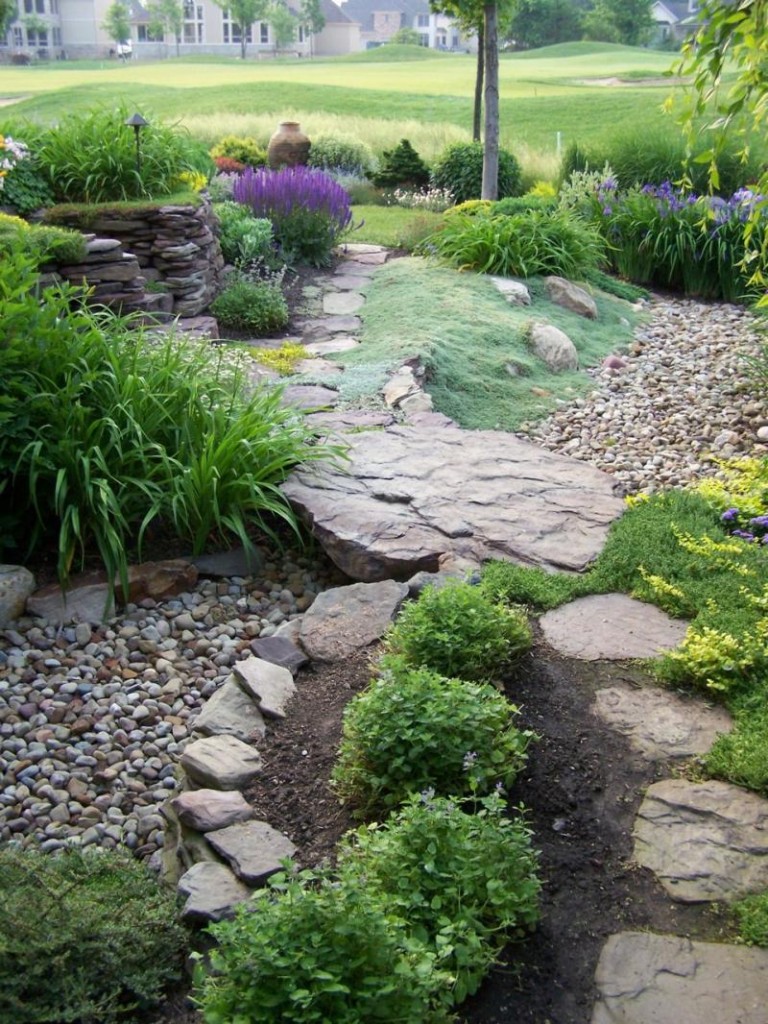 Making the creek bed out of small pebbles may take a bit of work, but it's totally worth it. The pebbles come together to look like a natural creek bed that makes your whole yard look wonderful.
Surround the creek bed with some soil plots or even parts of a garden. It can add a nice countryside feel to your yard. Plus, the contrast of the dark soil with the light-colored rocks of the creek bed looks amazing!