As spring is rolling around and summer will soon be upon us, it's always nice to spend some time outside basking in the sunlight. The only thing that can make our outdoor experience even better is the sweet sound of twittering birds who have come to our backyard! In order to get those wonderful critters to accompany you outside, here are some fun birdbath projects and ideas you can use!

Leaf
This requires some materials and time, but it really does make for an awesome birdbath. Find a leaf big enough, slather some cement and sand mixture on the outside of it and let it dry. Then, just peel the leaf away and pain the birdbath however you'd like to get a birdbath everyone will love.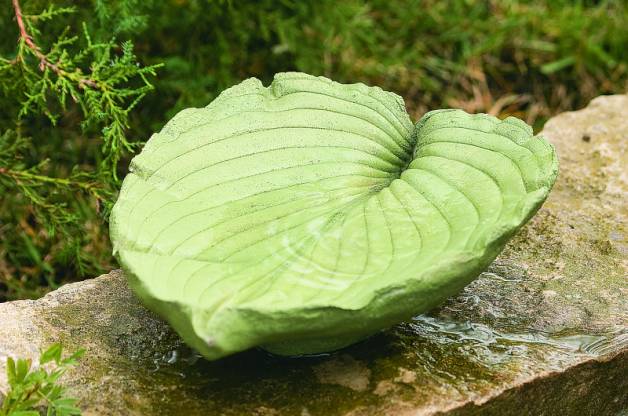 Recycled Lamp
If you're not in the mood for making something but just want to recycle then here's an idea for you! Take an old lamp, and with some careful cutting and adjusting, you can turn it into a beautiful birdbath; just make sure to take the lightbulb out!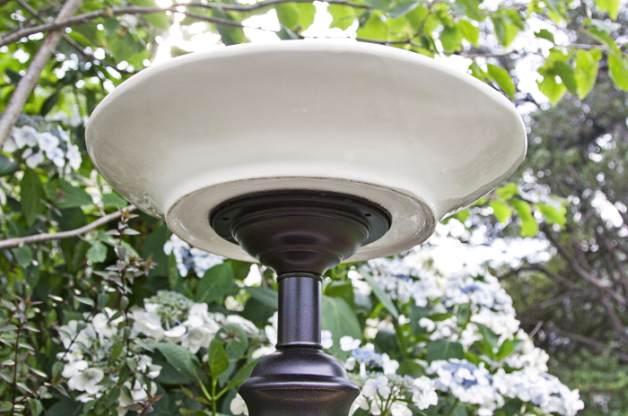 Branches
Here's a natural idea that will for sure attract the birds to your yard. Just take some branches, cut them down to whatever height you want, and jam them into the ground, making a triangle shape. Then, just rest a bowl or jar on all three sticks and you've got yourself a quick and easy birdbath.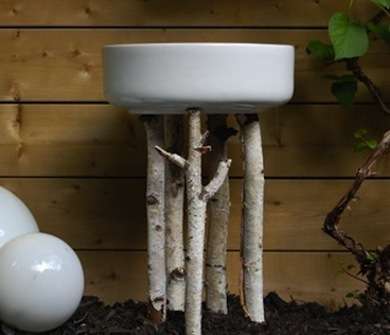 Pots
This is definitely an idea that gets you thinking outside the box, or should I say pot! Take three terra cotta pots of different sizes and stack them on one another. Then place a matching water basin or vase on top and you've got an awesome birdbath. Paint the overlapping layers however you'd like to make a bath that's completely unique to your yard.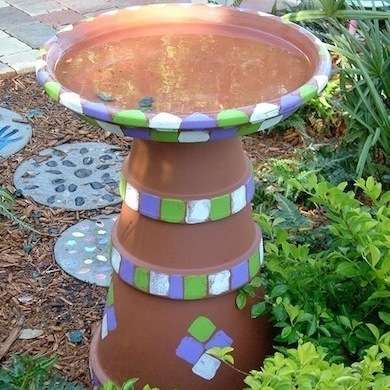 Twig Wreath
This one is simple and you can hang it wherever you want. Just make (or buy) a little wreath out of twigs and place a light bowl in the middle. Then just attach some wire or string to the bottom of it and watch the birds flock to your backyard.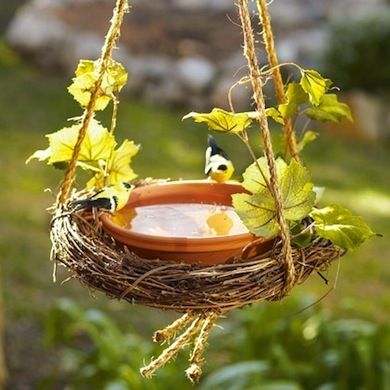 Planters
This is such a fun idea! It may be hard to get stable, but it's definitely worth all the work to have such an awesome birdbath in your backyard. In addition to the fun design, paint it a bright color so it stands out even more!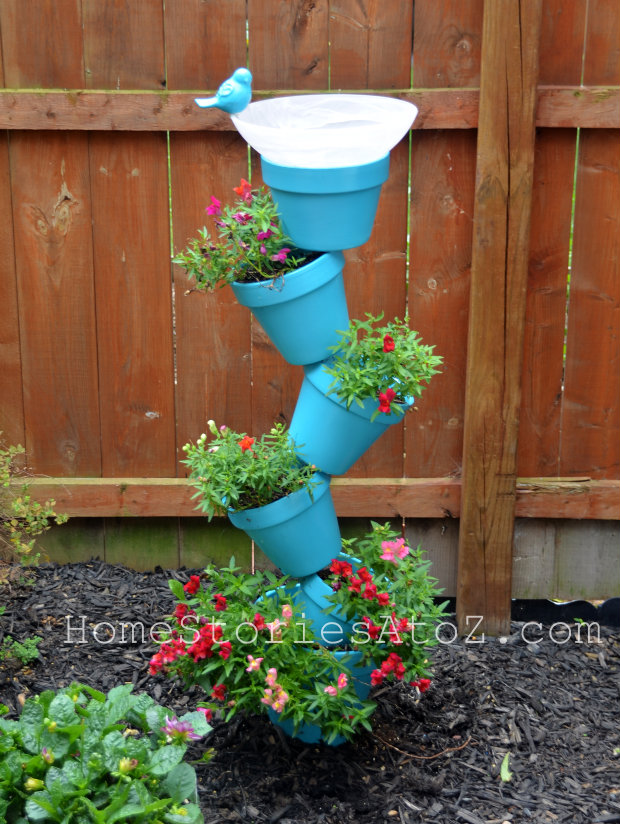 Tea Cup
Hey, humans aren't the only ones who like a nice cup of tea, I guess. While this design can vary in size, shape, and color, it's a classy and fun feature to add to your backyard no matter where you put it.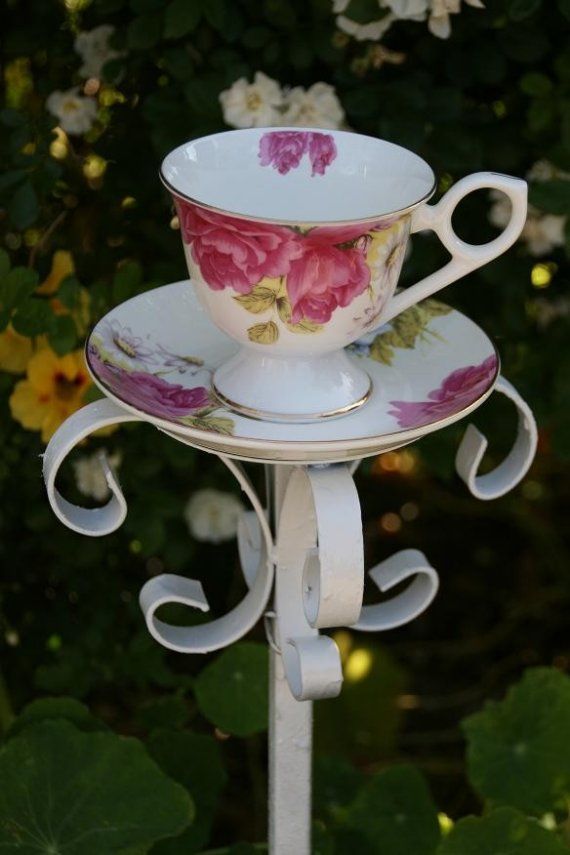 Plastic Bowl
This is an incredibly simple idea but one that works just as well as the others. Get a light, plastic bowl and hang it up with string or rope! The more colorful and exciting the bowl, the better your yard will look.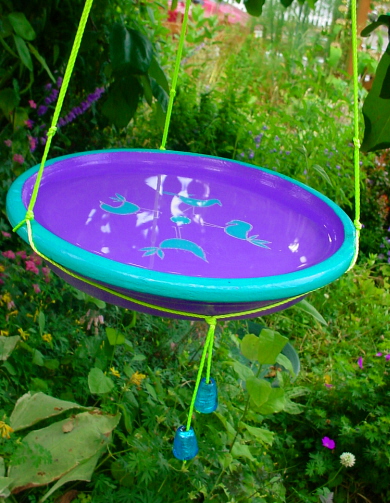 Basket
If you want a birdbath that's low to the ground so your kids can help clean and take care of it, then here's a great idea. Take an old basket, flip it upside, paint or color it however you want, and then place a bowl on top of it! In just a few minutes or hours you'll have your very own homemade birdbath!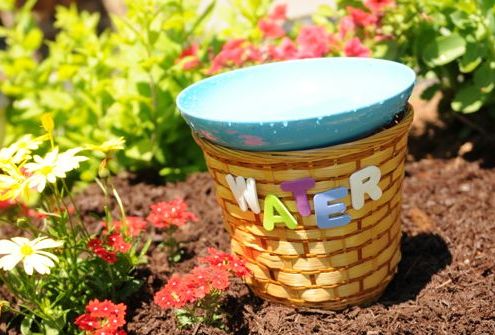 Step Ladder
This design acts both as a birdbath and as great garden decoration. Place the birdbath on the top step of the ladder and then put potted plants or other things on the lower ones. It's practicality and art all wrapped into one!