Edging can add a clean, manicured look to your lawn and garden. Unfortunately, the materials can get pretty pricey — especially when you need a lot of it. To help you improve the look of your garden on a budget, here are 10 inexpensive ways to give your lawn edging an update.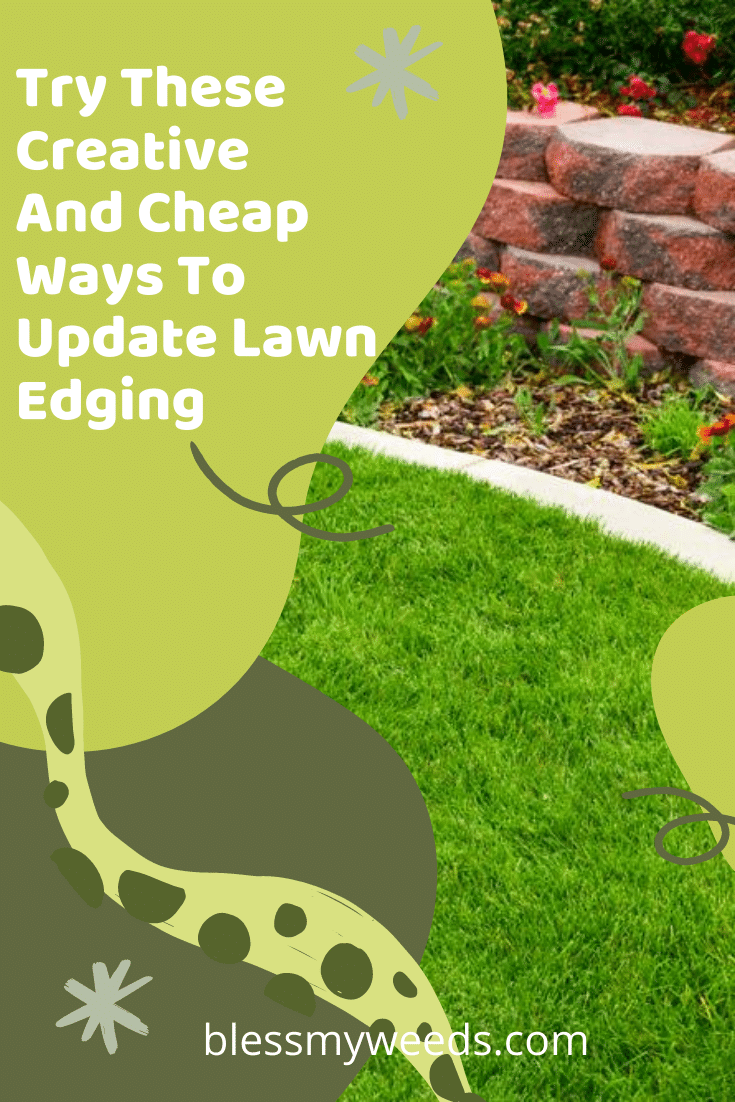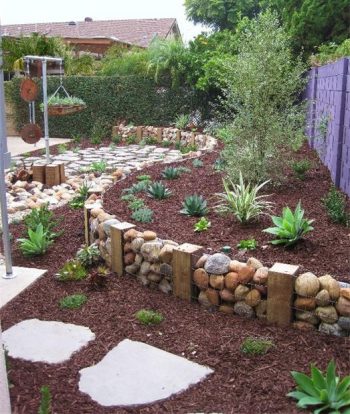 1. Cinder Block
Cinder blocks are inexpensive, and if you use them right, can provide great-looking lawn edging. Turned on their sides, cinder blocks can provide both edging and extra planting space.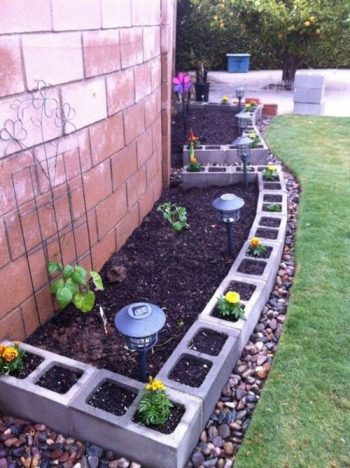 2. Terra Cotta Pots
Look how cute these terra cotta pots are when placed sideways. These are often easy to find at thrift and dollar stores.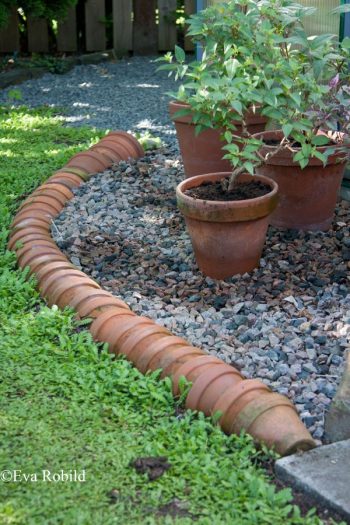 3. Logs
Cut logs provide an attractive, strong, and natural lawn edging material for your garden or raised beds.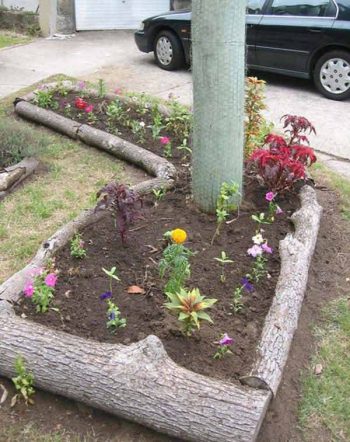 4. Scrap Wood
Most homeowners have scraps of wood lying around. Even if you don't, it's cheap to buy planks and cut them to different lengths. You can paint them or stain them if you like, then use them as attractive, rustic lawn edging.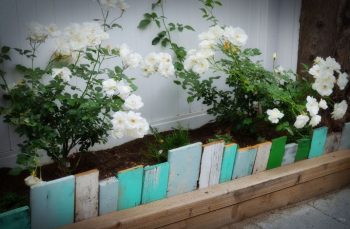 5. Glass Bottles
Old glass wine or soda bottles can be procured at many junk or thrift stores. For extra color, spray paint them.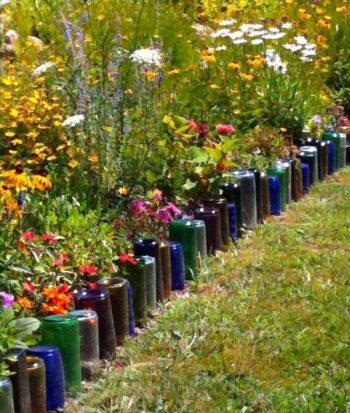 6. Steel Edging
Steel edging can be flexed into any shape. As it oxidizes, many DIY-ers love the rustic look.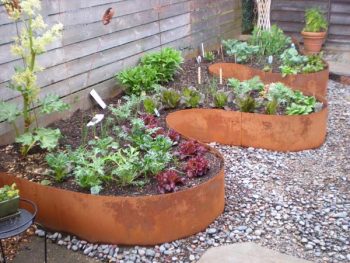 7. Repurposed Pallets
You can often get free pallets by checking your local classified ads. Break them apart and make cute farm-style fencing for your garden.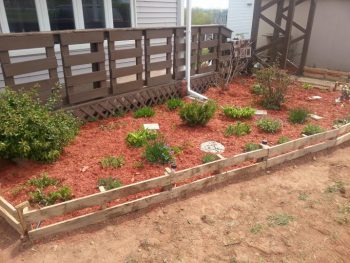 8. Plates
Few people would think of this, but isn't it a cute idea? If you have a collection you're ready to get rid of, or luck out and find some second-hand, old plates can make adorable lawn edging.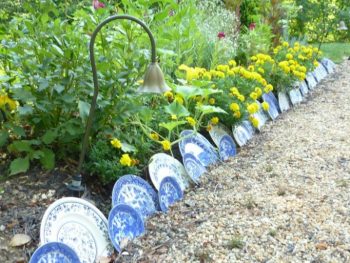 9. Hubcaps
If you're a car enthusiast, check local junk or salvage yards for hubcaps you might want to use as lawn edging.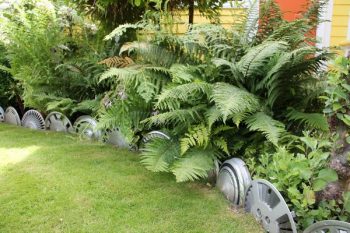 10. Bricks
If you buy bricks at a home store, they can get expensive. But salvage bricks are cheap or free, and they make charming garden and lawn edging.