Not all of us have an enormous yard or expansive patio where we can garden and decorate with beautiful flowers and plants. The lack of space can often be discouraging, but don't give up! All you need to make these 10 container gardens are simple items, some soil, a few pretty flowers, and a little creativity!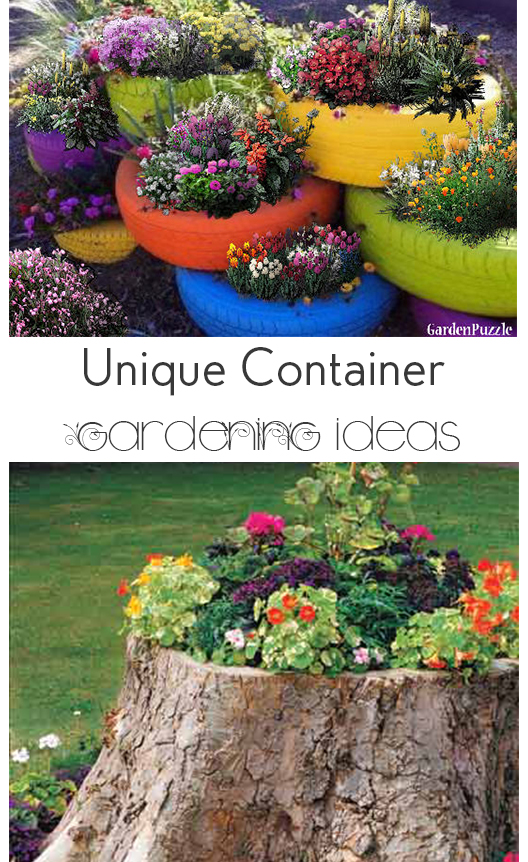 Cinder Block Planter
No one likes having ugly cinder blocks just sitting around and taking up space, so here's a way to put them to use and beautify your home! You can stack them together to make a large, eye-catching garden, or use just a few to add a touch of color wherever you want!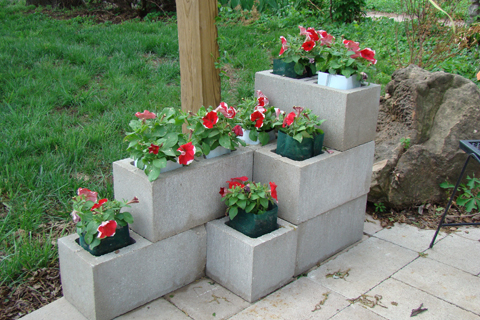 Birdcage Planter
Who says only birds have to go in these cages! Arranging flowers and plants inside birdcages and then hanging or placing them around your patio significantly spruces up the yard.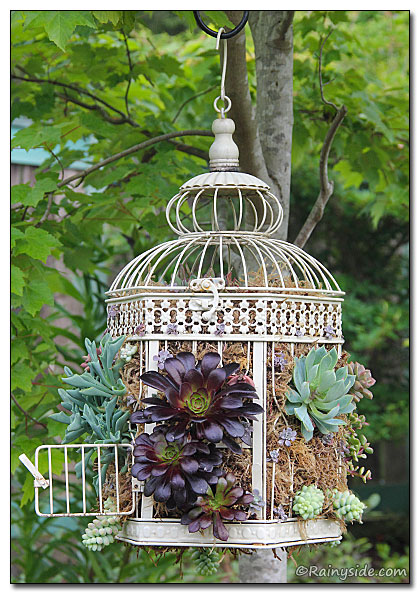 Wheelbarrow Planter
Not only is this kind of planter easy to move around, but it gives your yard a cute at-home feel that everyone wants. With a little creativity, these wheelbarrows can be used for so much more than just lugging dirt around!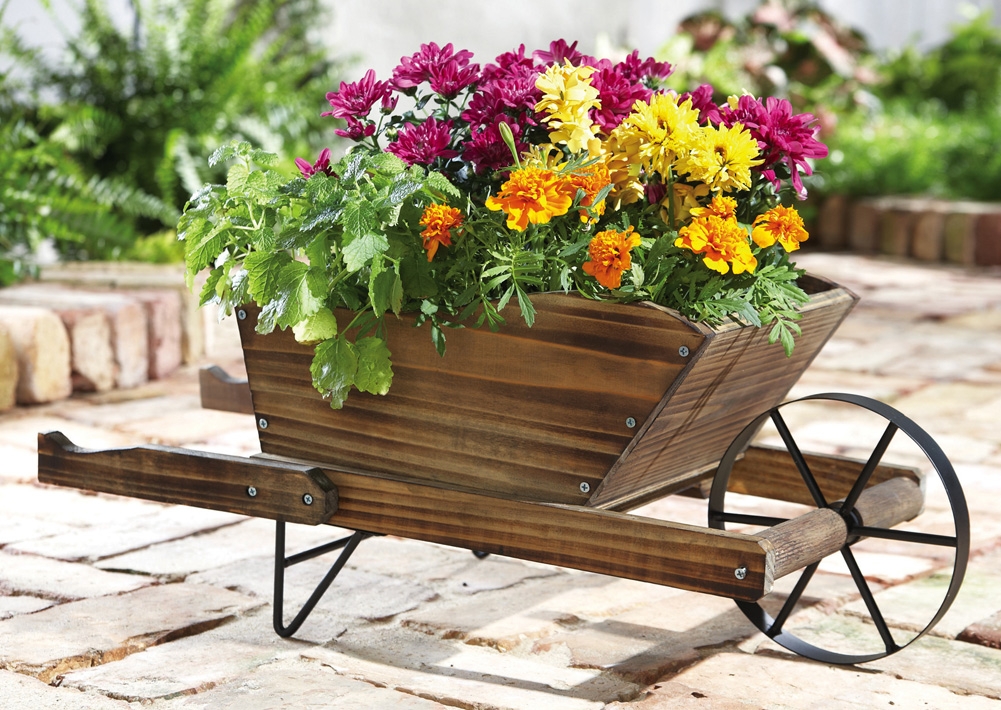 Tree Stump Planter
If you want to be green, here's the way to go. This planter both transforms an eyesore into a decoration and also makes your yard look even more natural! Some cutting and pruning may be necessary to get the stump to the desired look, but the effort is worth it!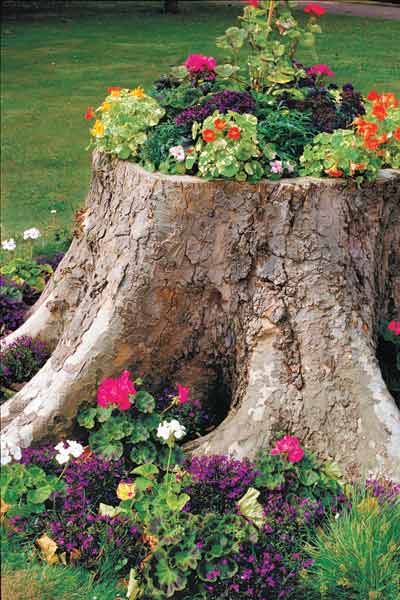 Water Fountain Planter
Water AND plants! What could be better? Adding a little green can go a long way in making fountains seem much more inviting and natural.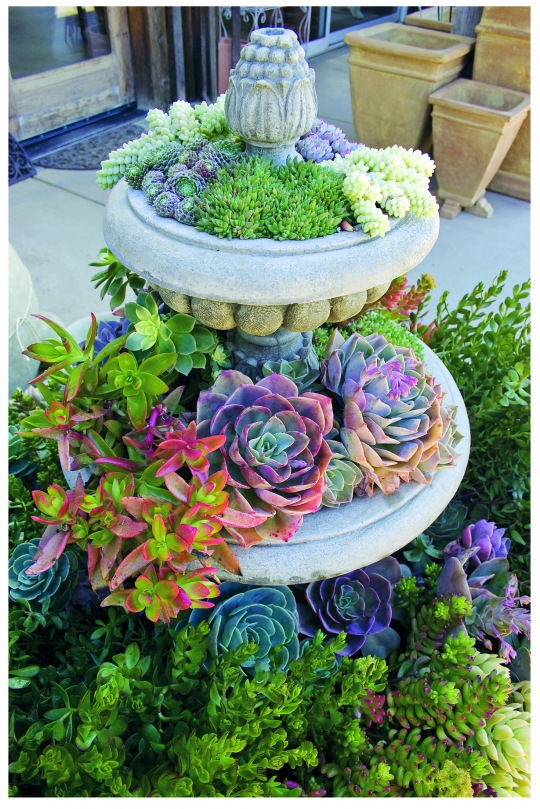 Tire Planter
Nobody likes a useless spare tire sitting around, but with a little color and some creative thinking, it can become a masterpiece! Whether alone or arranged with other tires, these planters are sure to make your garden pop!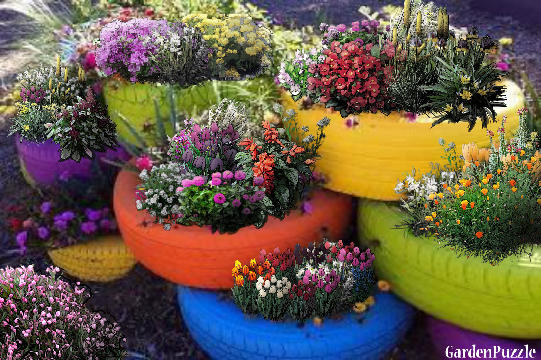 Shoe Planter
Instead of throwing out your unwanted shoes, put them to use in your garden! Shoes are easy to fill, and lots of different flowers can really accentuate the color and shape of the shoe.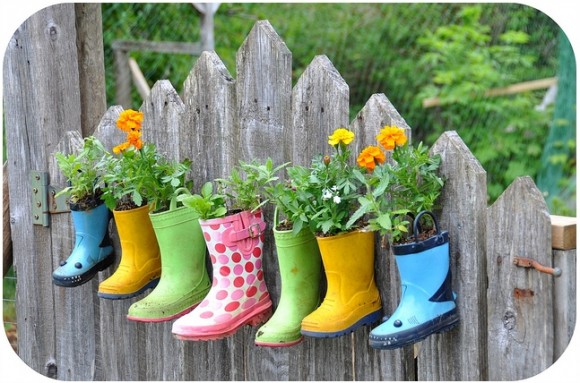 Chair Planter
With some clever arranging, chair planters can bring flowers to life and really add another dimension to your yard and outside areas. You may have to work the plants through the arms and back, but the finished product will be absolutely astounding!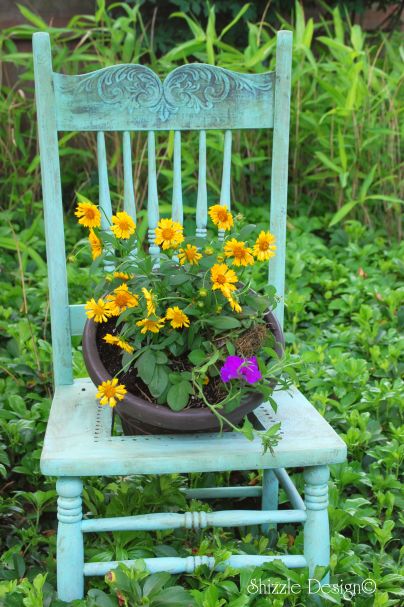 Bicycle Planter
Who needs a bike for riding when you can use it as a garden!  With a basket or two, bikes can be a great way to show off your gardening skills and give your yard that style you're looking for.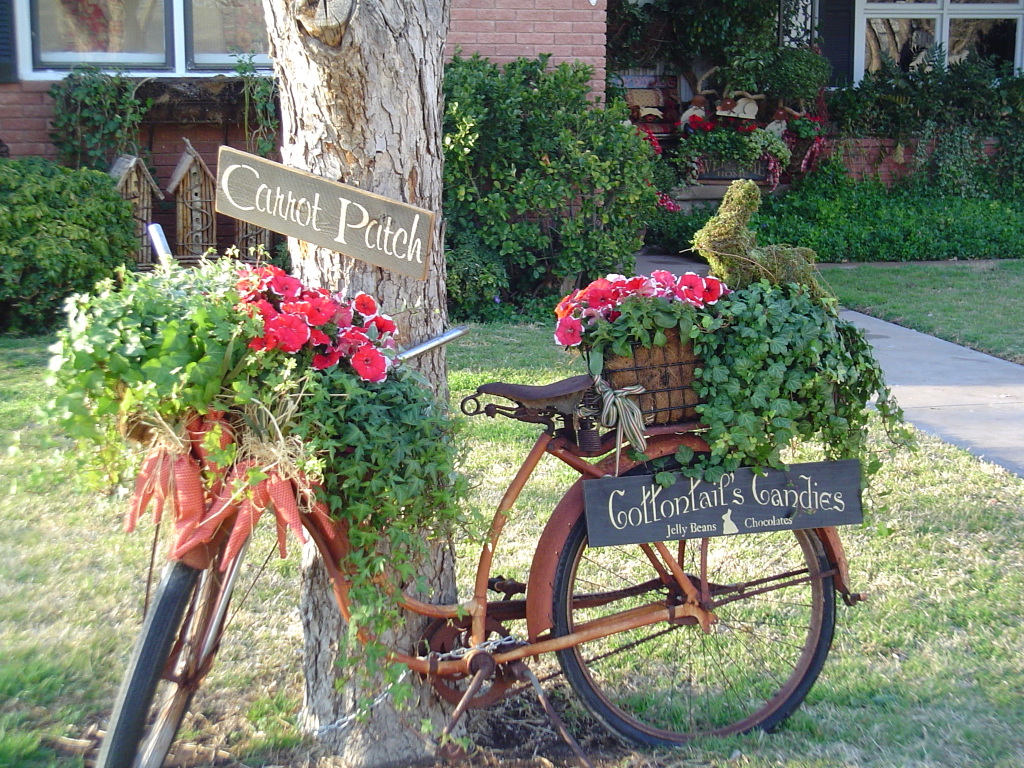 Toolbox Planter
There's no need to worry about those old, rusty toolboxes lying around in the shed anymore! All you need are some flowers that complement the toolbox's color and you'll have a dazzling garden in no time!