There's no point in planting, cultivating, and taking care of a beautiful backyard and garden if it's just going to get covered with tools, bikes, toys, and so much more! Don't let all your hard work go to waste under piles of unorganized objects; Use these ten creative backyard storage ideas to get things back in order!

Rake
                Repurpose an old, used rake to be a simple wall storage device. Hang it up and use the prongs to hold all sorts of gardening tools and devices!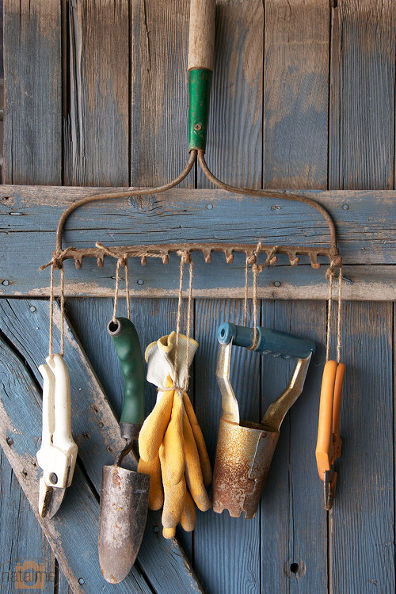 Towel Rack
                If you have a pool, don't let wet towels sit all over your yard or house; build a simple and cheap towel rack where they can all be stored. This rack is easy to make and light enough to put it wherever you want it.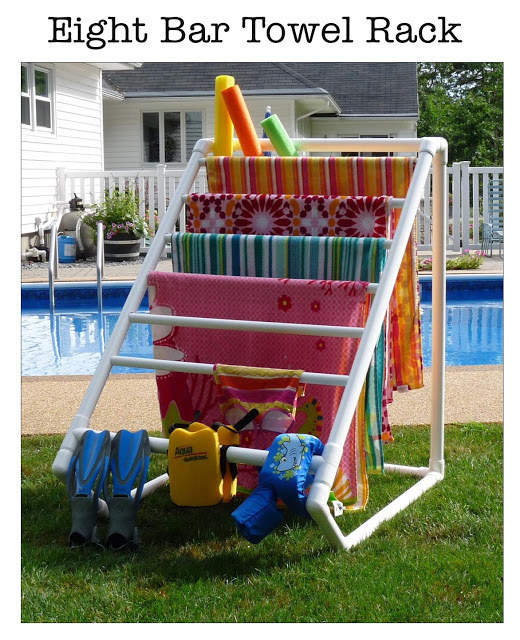 Ball Storage
                Nothing's worse than when the kids are done playing and all sorts of sports gear is scattered across your lawn. With some pieces of wood and rope, you can get all of those balls organized and in one spot!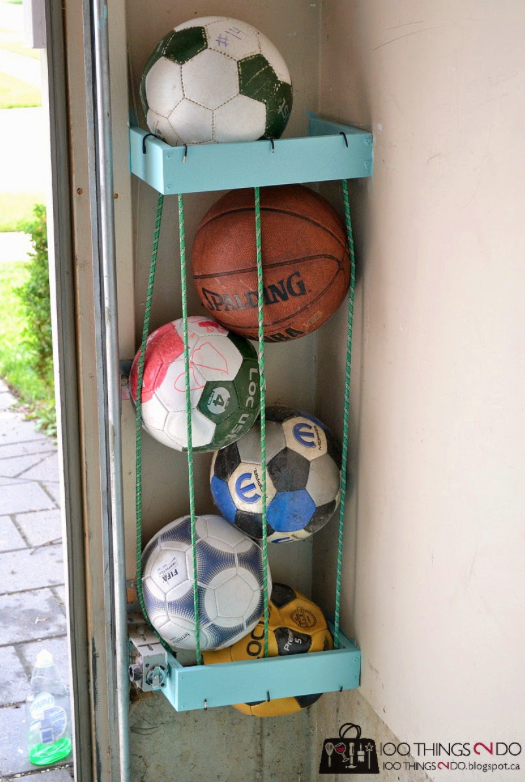 Mailbox
                Not only does this let you store your gardening tools and materials, it can also be a great decorative asset for your yard! Pick or paint the mailbox a color that makes your garden pop with style!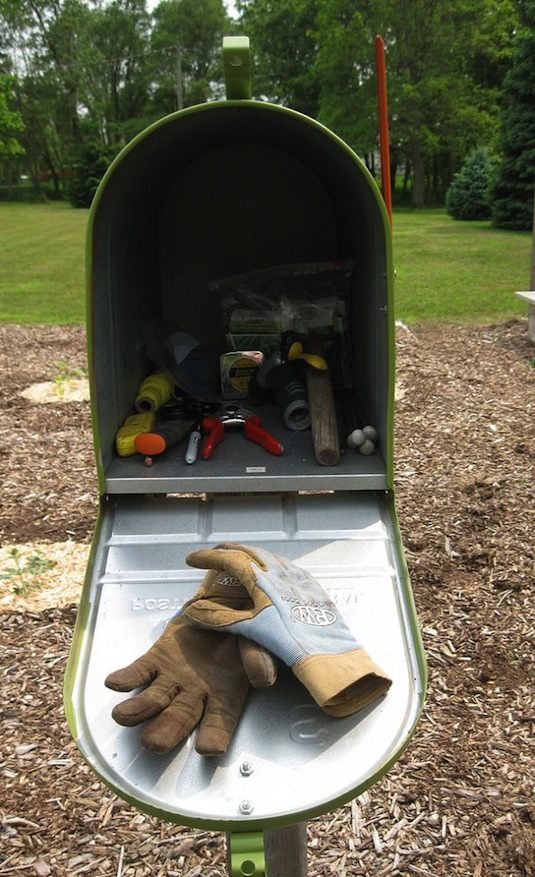 Storage Bench
                Give yourself comfort and storage! Build a fancy storage bench for your patio where you can keep all your pillows, blankets, and anything you'd like!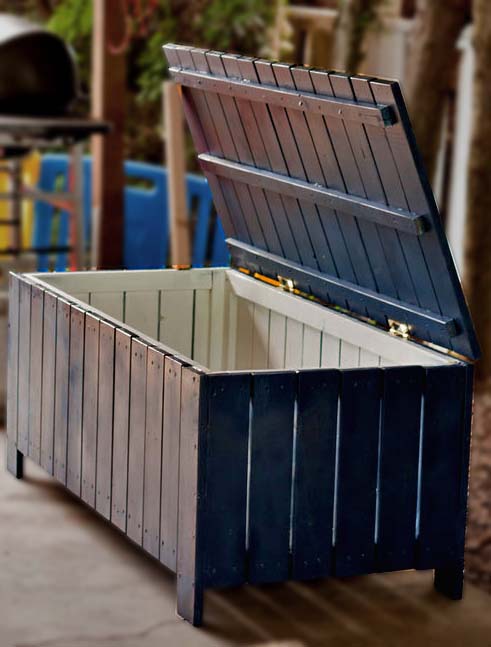 Coffee Table
                This can be a fun and clever idea for your patio! Build it with materials that complement the rest of your backyard and make a great place to keep all the things you need!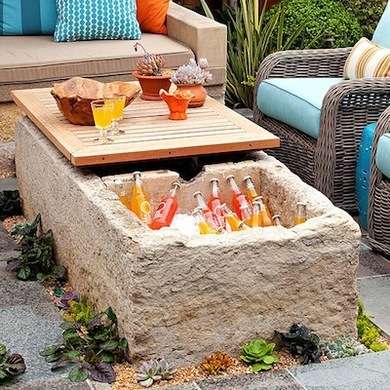 Cubbies
                Here's a simple and quick idea in order to get things in your backyard organized. Make a cubby box with however many cubbies you desire. Use it to store shoes, tools, sports gear, or whatever you'd like!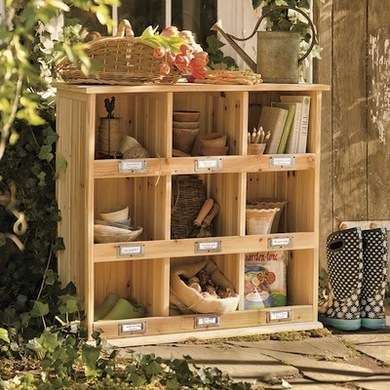 Serving Cart
                With this idea, you can not only store things, but have easy access to them in a movable unit. Keep it as decoration on your porch or patio to make it even more impressive!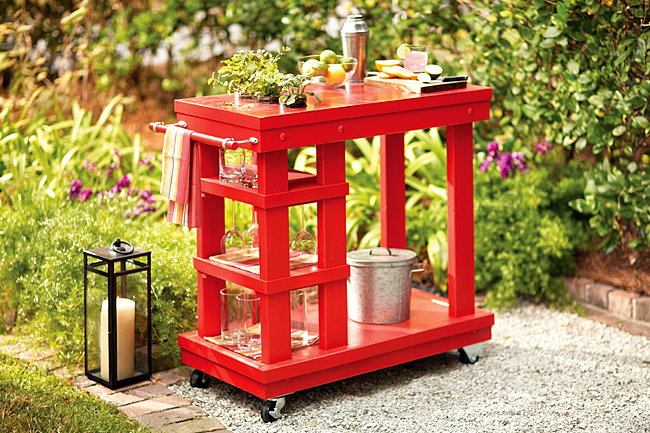 Storage Shelf Bench
                With some paint and cushions, you can turn an old storage self into a comfy bench with easy-access storage at your feet.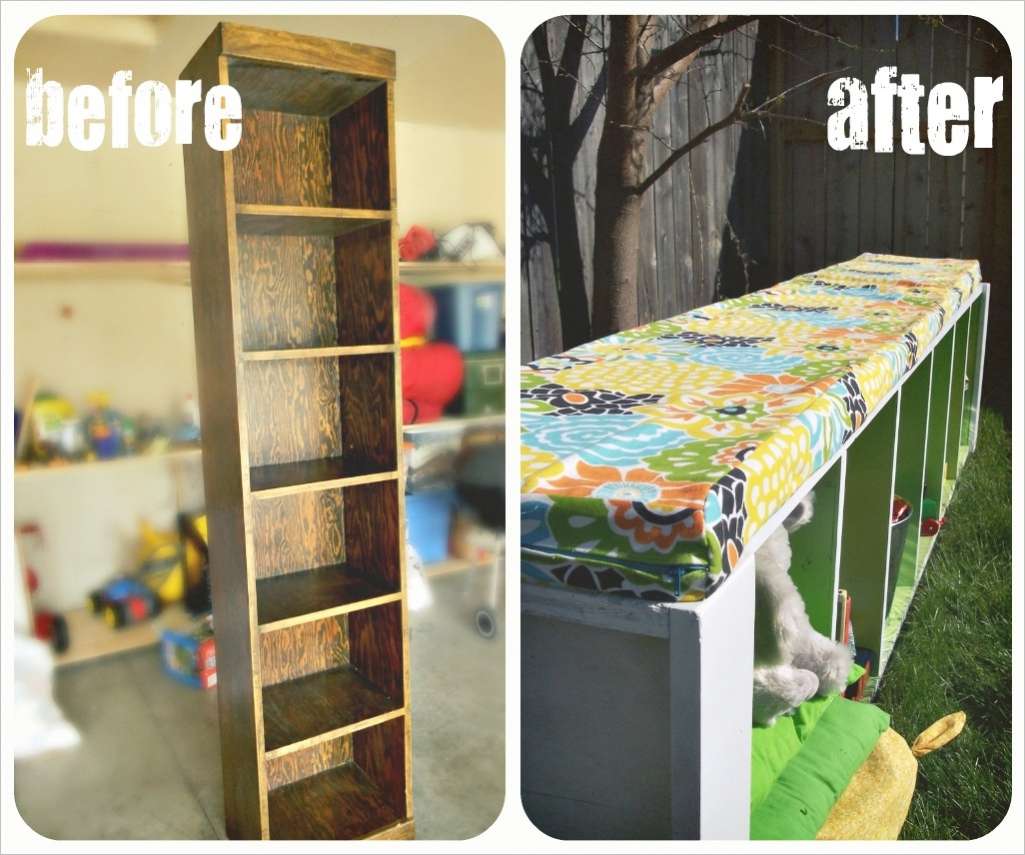 Bike Rack
                If your kids are always leaving their bikes sprawled across the grass, build this bike rack made from old tires to get things in order. All your kids need to do is stick their bike tires between the tires, put out the kickstand, and you've got organization!