There's nothing wrong with being a little different, and sometimes gutters and down spouts are just too mainstream for some of us! Spruce up your house with some awesome DIY rain chain ideas that bring both convenience and craftiness together. Here are 10 great ideas to get you started on your rain chain creation.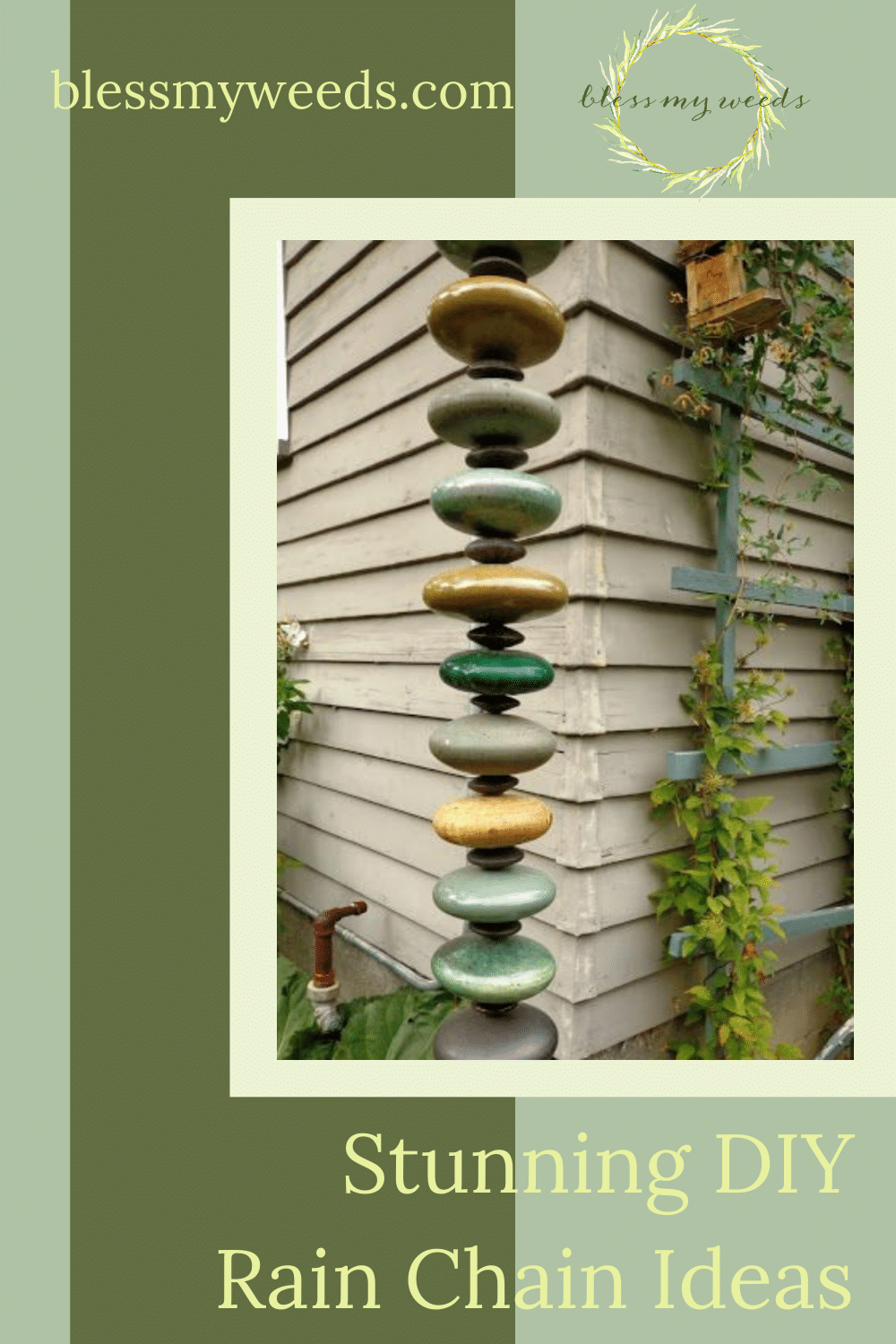 DIY Rain Chain Ideas
Mini Terra Cotta Pots
This is a great garden-styled rain chain idea that can really pull your whole backyard together! Paint he pots any kind of fun color that you want in order to complement the rest of your décor and colors. All you need to do is drill a small hole the bottom of each pot and then put them together.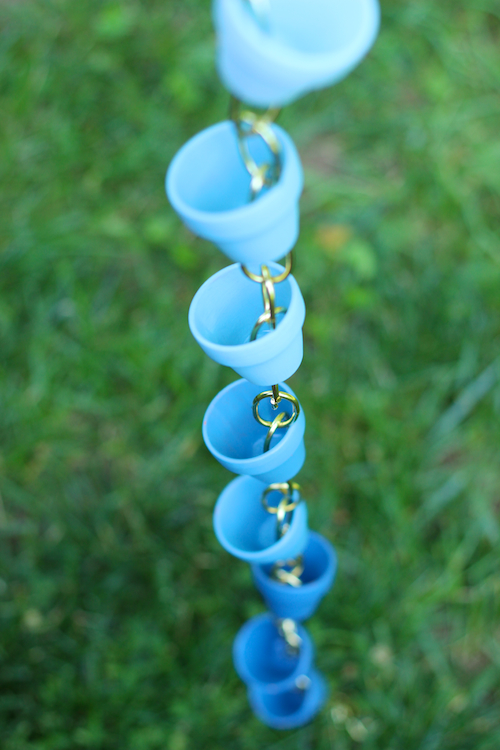 Copper Rings
This is a simple and classy way to bring a rain chain to your backyard. Take some copper rings, snap them together, and hang them from wherever the rain falls! Watch as a beautiful cascade of water trickles down this new feature!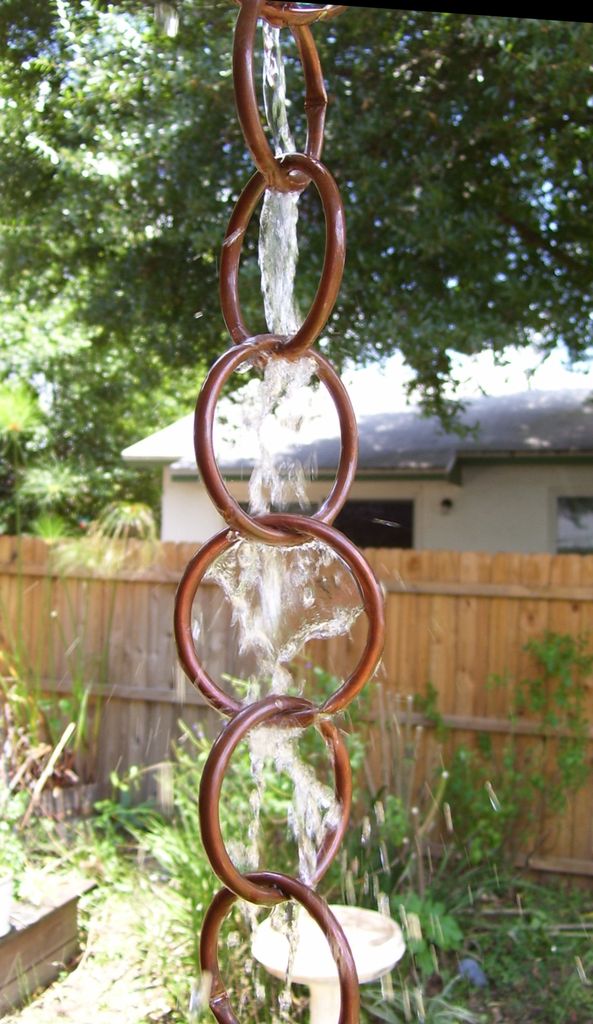 Pinecones
Here's a very natural looking rain chain for you! You can use either real or fake pinecones, although the real ones may require more maintenance. Either wrap the wire around each pinecone, or cut a hole through the middle for the wire. However you decide to do it, just make it look awesome!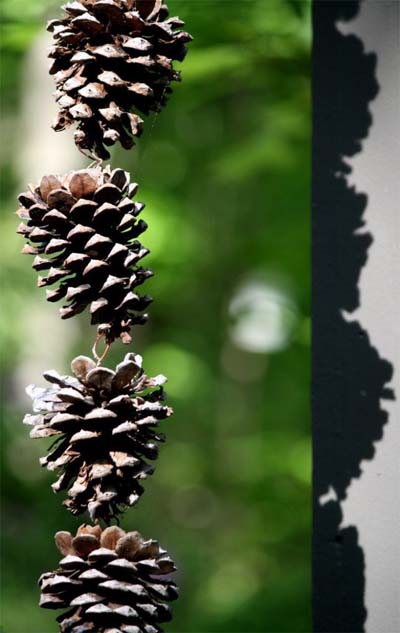 Spoons
Do you have a bunch of old silverware that you don't want to use but can't get yourself to throw away? Twist and tie them together to get a unique rain chain for your backyard. Arrange the spoons so the water falls into the cupped-ends at each height.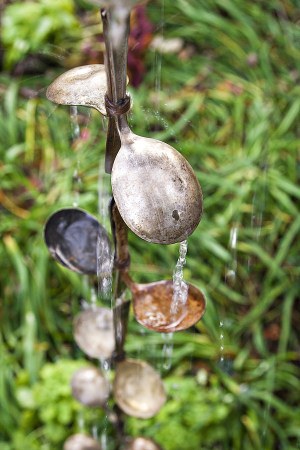 Buckets
This is a great garden themed rain chain and one that can fit perfectly with the rest of your backyard. You can arrange the buckets to stand straight up, or put them at fun angles to create an even more captivating rain chain.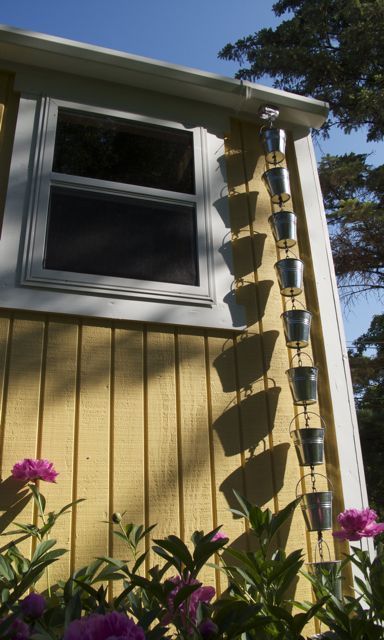 Wire and Rocks
This is a simple yet elegant idea that is easy and fun to create. Just take some wire, wrap it around colorful rocks at whatever interval you desire, and then hung the work of art up! Water running over the rocks can really provide a fascinating decoration for everyone to enjoy.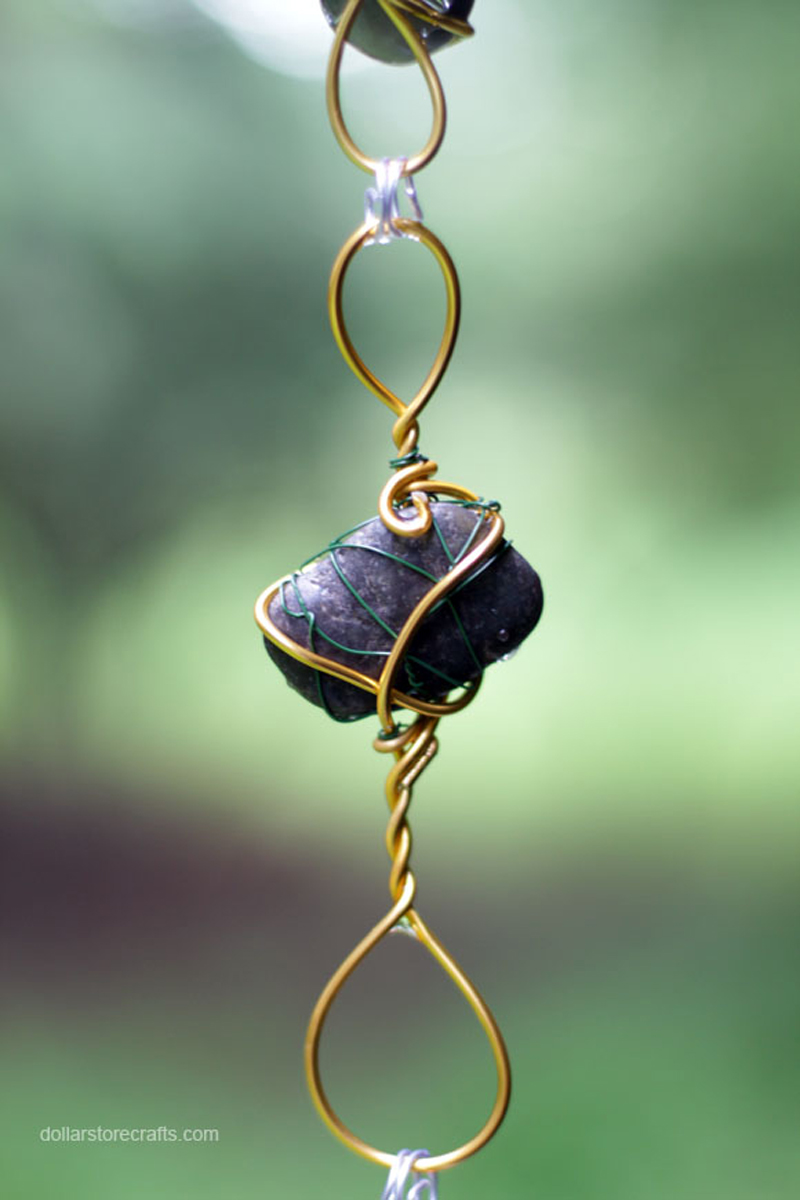 Funnels
Now this is being creative! Repurpose some old and worn down funnels to make a fun rain chain! It may be a little difficult to get them in the right position, but it's definitely a great idea that will look awesome in your yard.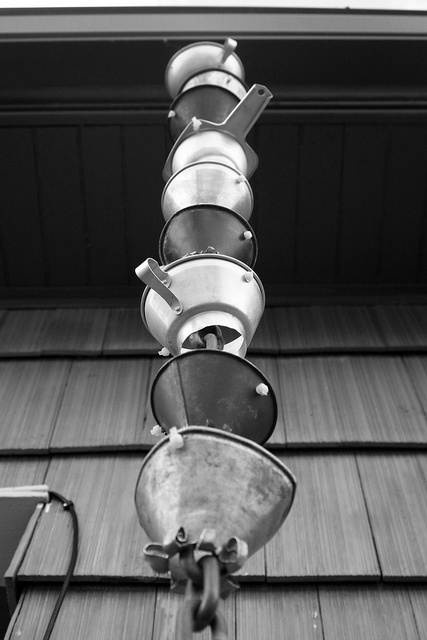 Ceramic
If you're the artsy type then here's an idea for you! Take or make some ceramic disks, pile them on top of each other, run a wire through the middle, and set them up to get an awesome rain chain! Use all different kinds of colors and sizes to make it fun and catchy!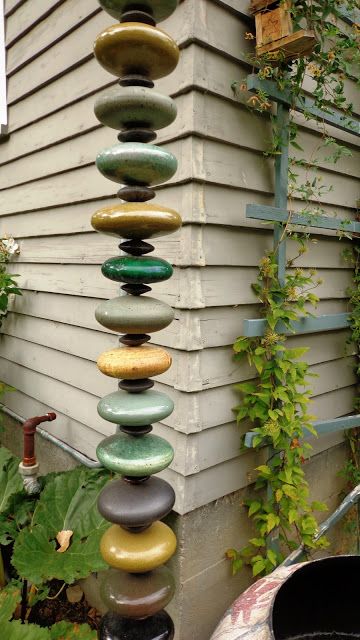 Baskets and Glass Jars
This is a really beautiful and rustic rain chain idea for anywhere along your home or patio. Take wicker baskets, put glass jars in them with holes in the bottom, and then tie them all together to make this idea. The jar helps control the flow of water so you can enjoy the wonderful decoration.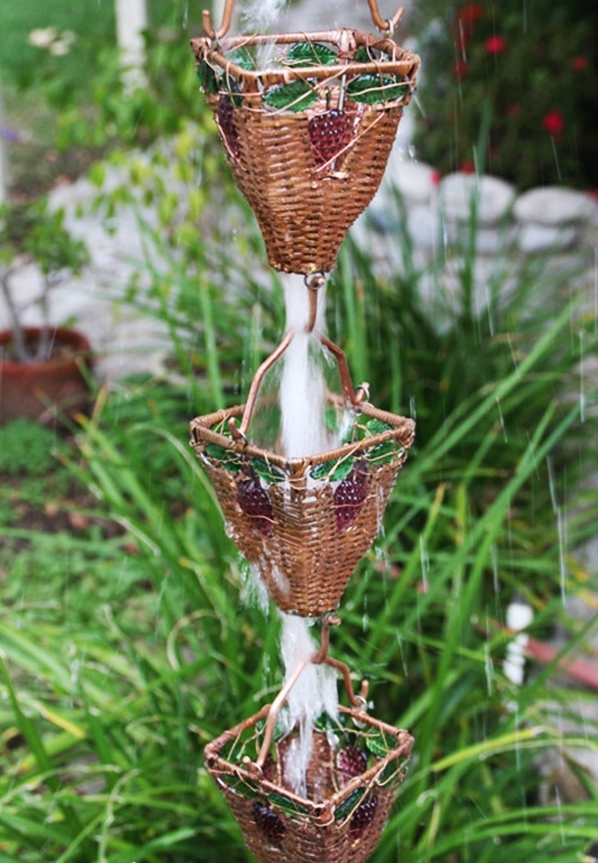 Zip Ties
If you want fun and simple, then here's the rain chain for you. All you need to do is take some zip ties, tie them together, and hung them up! Voila, you've got a colorful rain chain!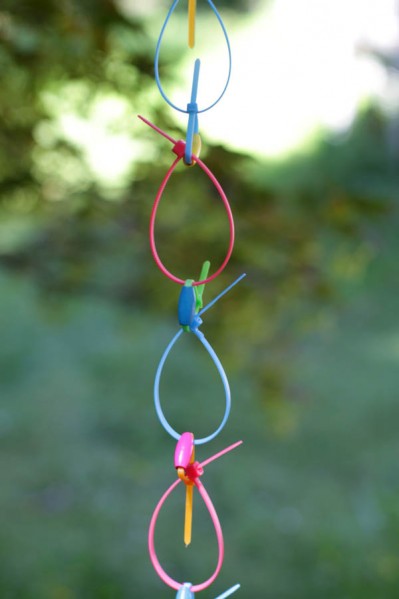 I hope this list of DIY rain chain ideas helps inspire you! Comment below and let me know which one is your favorite.