When the birds come back and the grass begins to turn green again, we all start itching to spend more time outside. But that joy can come to a screeching halt if we have boring or ugly patio furniture. Choose from these ten great ideas to fill your backyard with lively and vibrant colors and furniture!

Makeover
Before you go out and buy materials and crafts to make your own backyard furniture, look at what you have lying around that you could use. Old, holey lawn chairs can be repurposed to make bright patio furniture with little to no cost!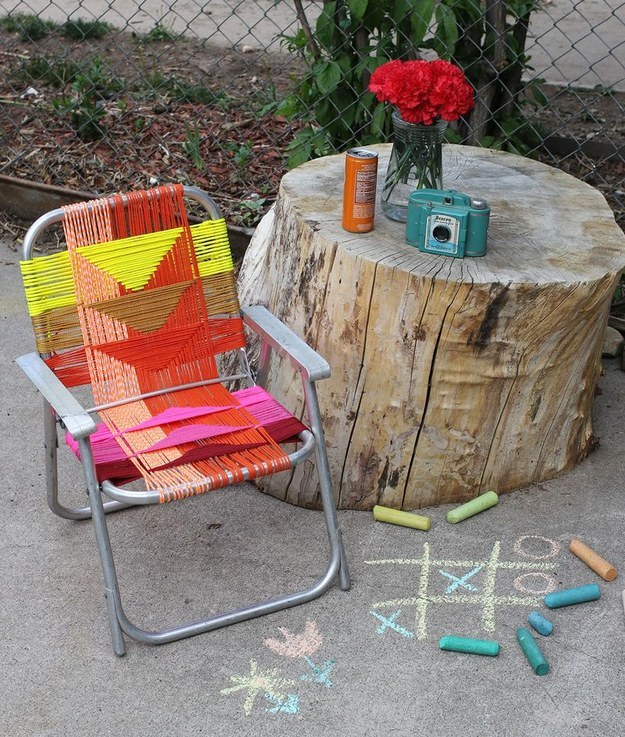 Toadstool
This idea is just adorable! Take some old wood logs or tree stumps you may have sitting around, get some cushions and some paint, and you're ready to have your own hoppin' patio furniture in no time!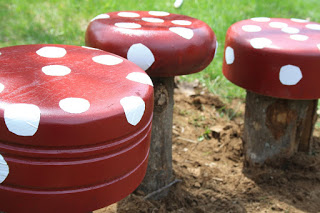 Cooler Table
Nothing's better than not even having to get up from your seat when you want a drink. This table brings the cooler right to you! It takes some time and effort, but it will definitely keep guests pleased for hours!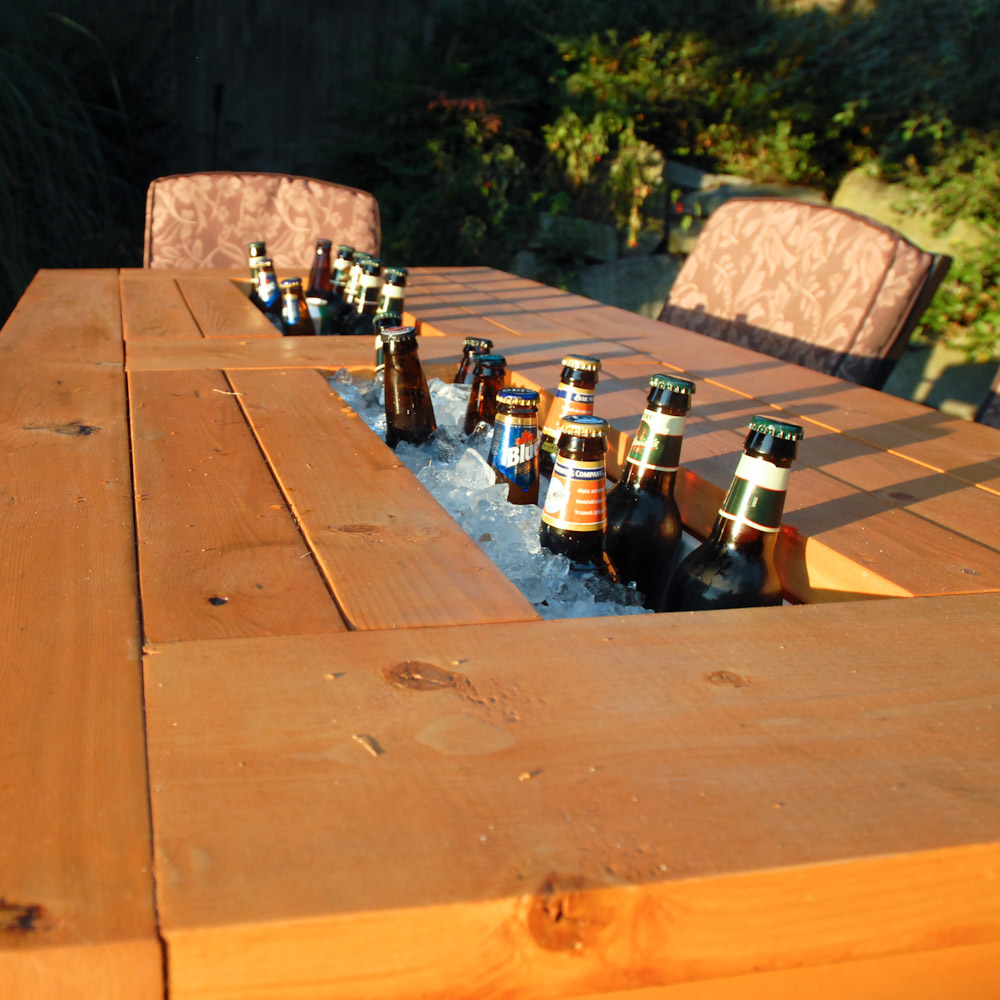 Tire Table
All you need is some fun, colorful paint and you can get old tires to be the center of your patio! Design it with whatever patterns you'd like in order to complement the rest of your furniture and you're good to go!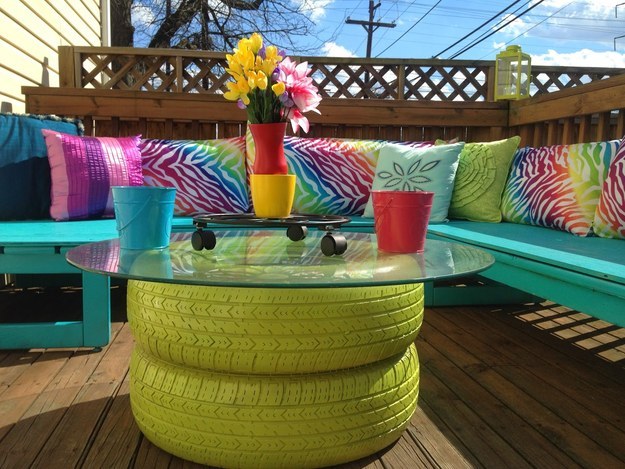 Hammock Chair
Everyone likes sitting down, but everyone loves sitting down in a hammock chair. Throw some pillows and a blanket on it and you may have a new place to spend the night during the summer!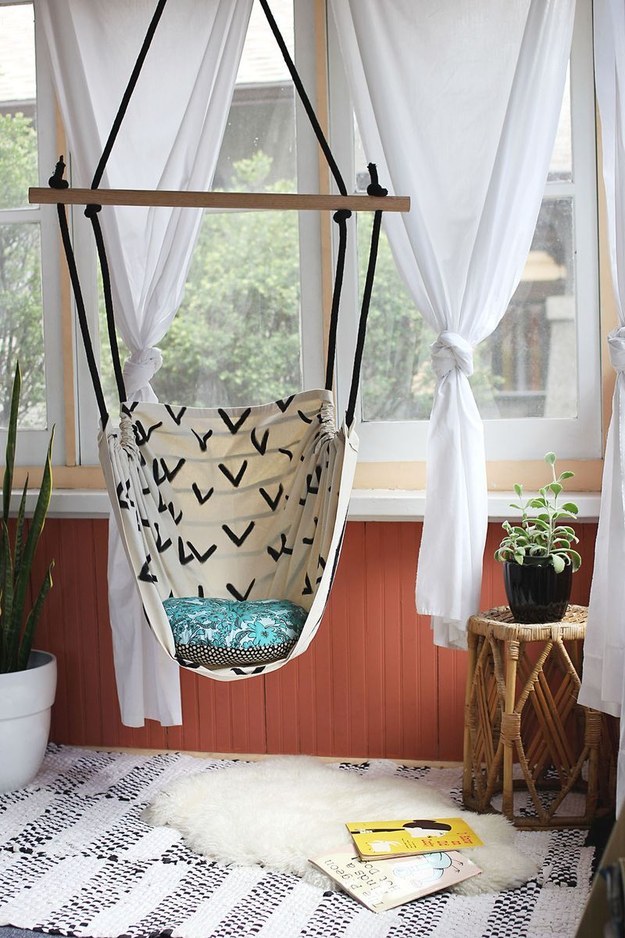 Day Bed
Here's some furniture that everyone is bound to enjoy! If your patio has open corners or sharp angles then this idea is great for you! What once used to be an eyesore can become the center for your afternoon nap!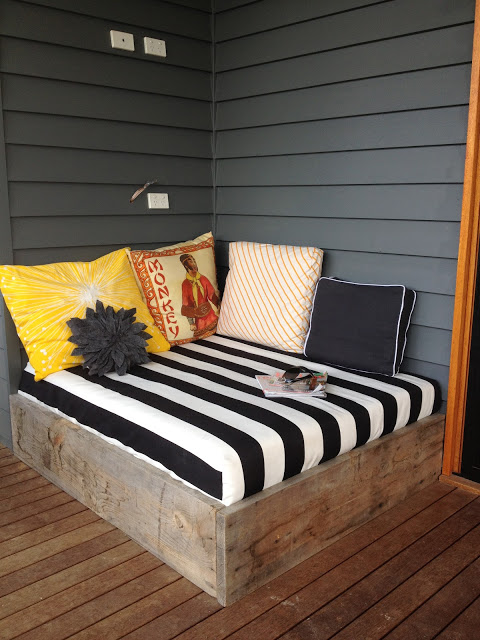 Rug
This one lets you get about as creative as you want! Just take an old rug (or even unwanted carpet if you have it) and make fun designs with tape, paint, and whatever else you want! Use colors and patterns that will match the rest of your patio furniture!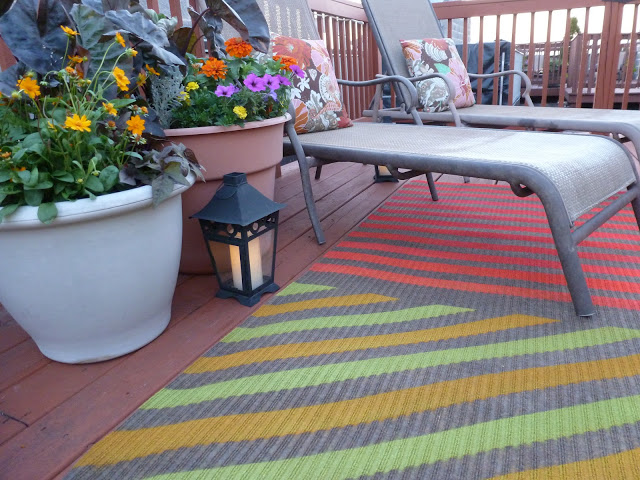 Wheelbarrow Bench
Not only is this just an awesome piece of furniture, but you can also move it wherever you want! A wheelbarrow bench is great for any backyard and is sure to make all your guests smile!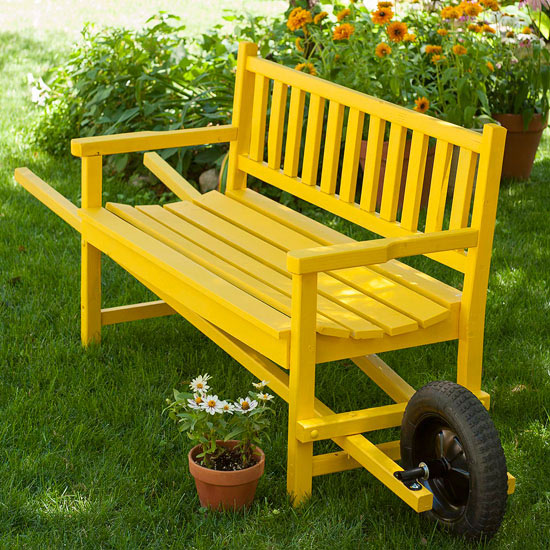 Rope Ottoman
Who would have thought tires could serve so many purposes! Find some rope and just wrap, wrap, wrap it around your tire until it starts looking like what you want!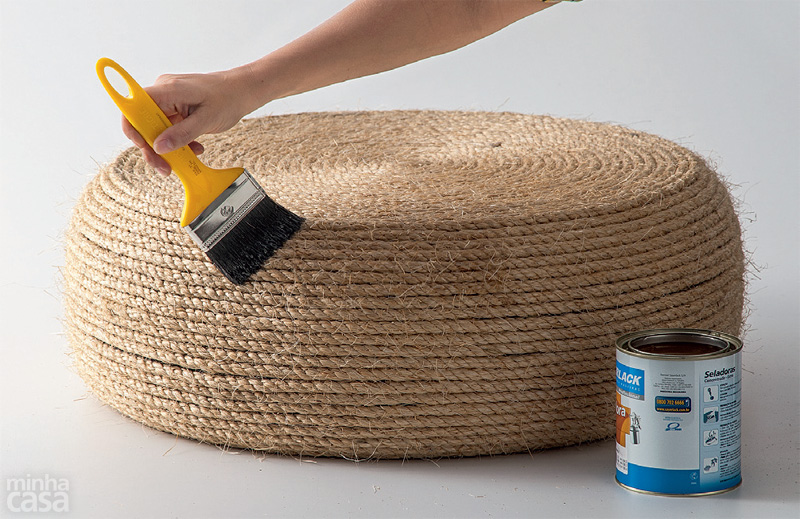 Rolling Cooler
No need to go the fridge, when the fridge can come to you! A rolling cooler can act both as a leg rest and an emergency stash of liquid energy whenever you need it!