When you have climbing plants and flowers, you need to put something in place for them to climb. Most people use a trellis, but that can get expensive — especially if you want a nice-looking one. Let's take a look at some cute ideas to make your own garden trellis that looks fab and doesn't cost a fortune.
1. DIY Ladder Trellis
If you have some wood or branches, you can make this easy, rustic ladder trellis. Use it in the garden or simply use it to decorate the front porch.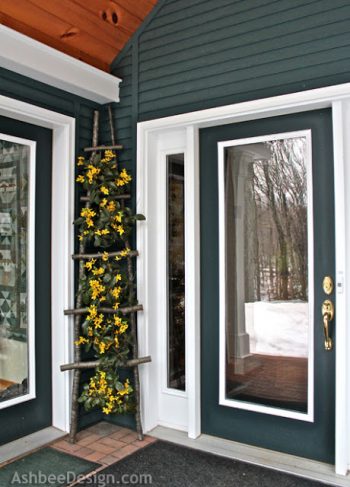 2. The Chevron
Whether you style it rustic or refined and painted, this chevron trellis is attractive and easy to build.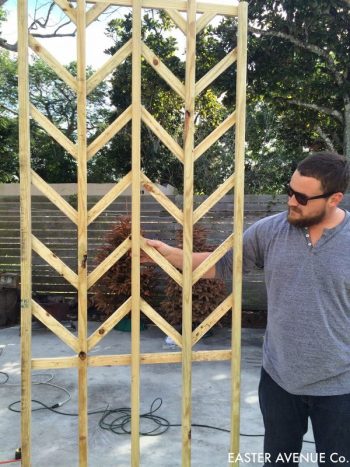 3. Teepee Style
Perfect for pole beans, this bean pole teepee is super easy to build.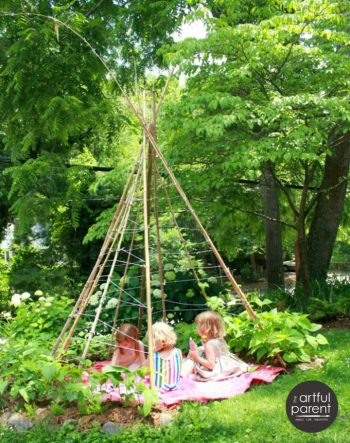 4. Upcycled Door
This door used to have glass panels in it. Now, it's an eye-catching trellis for any garden.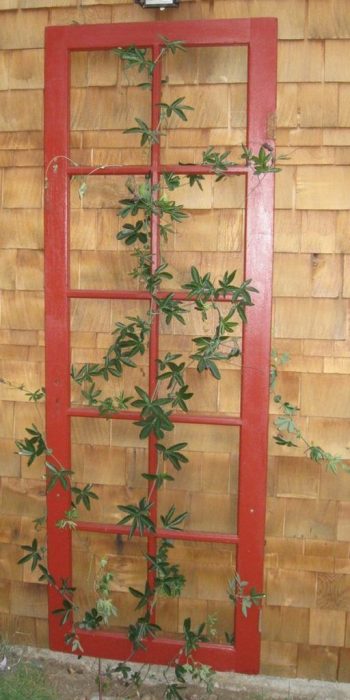 5. Rustic Arch
This is another trellis you can build with branches. Wood that is still green will be bendable enough to curve slightly.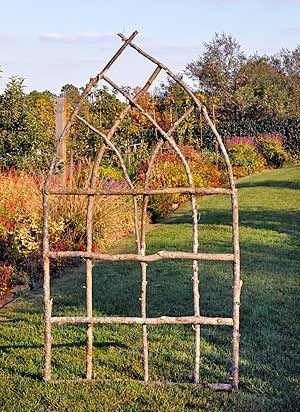 6. The Cheap & Functional
But that doesn't mean it won't look great! Once your plants start to grow, this trellis will fill in nicely. If you have wood and twine, you can make this one.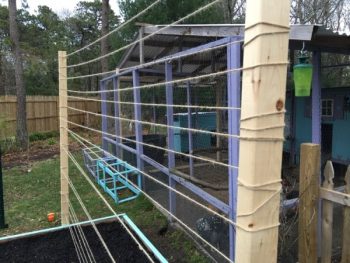 7. The Grid
This one should only cost you around $6 in materials. For a bold look, paint it a funky color.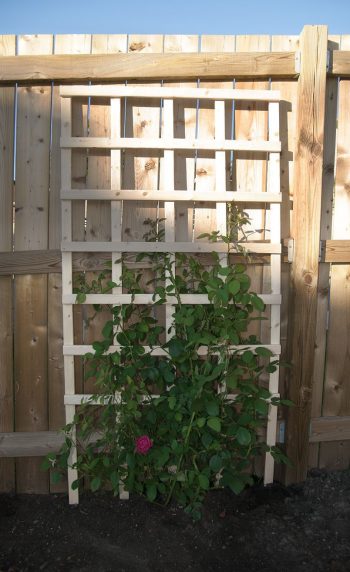 8. Freestanding 
This ladder-style trellis is self-supporting, so there's no need to lean it against a wall or fence.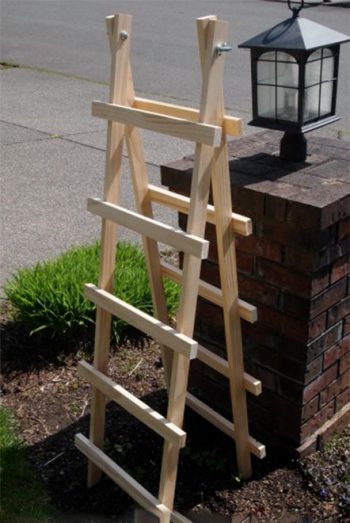 9. PVC Perfection
A pice of plastic lattice and some cheap PVC pipe are the only things you'll need to make this trellis — and you'll never have to paint it. All you need is PVC, vinyl lattice, PVC elbows, screws, and a PVC cutter.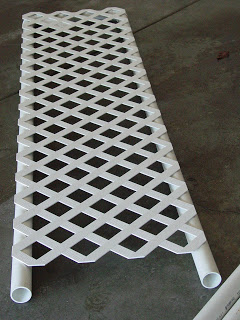 10. Twine Trellis
This one is easy, cheap, and can go anywhere!