Now that we're smack dab in the middle of summer, you may be discovering that your backyard isn't as enjoyable or presentable as you hoped it would be. It's not fun to entertain guests only to have a nasty backyard. Here are a few fun and simple ideas that can make your backyard look awesome!

Color Fire Crystals
If you have a fire pit, then consider buying these awesome fire crystals. They make the flames change color and will both wow the kids and impress the adults. If you want to be extra creative, choose colors that match your furniture and decorations.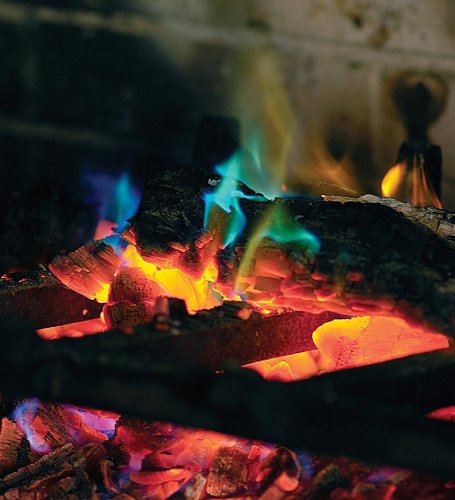 Glow-in-the-dark Planters
If you need more light, then try something else besides just a few flood lamps! Coat your planters in glow-in-the-dark paint and watch as they light up the night! This idea is both stylistically more appealing than normal lights and also makes for a fun and unique backyard feature!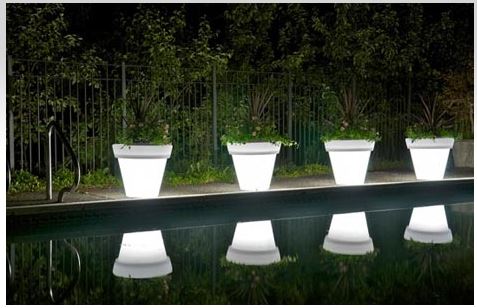 Hammock
Everybody likes taking naps out in the sun, so do yourself a favor and get a hammock! After a long day of work and taking care of the kids, a hammock is just the thing that every parent needs! Hang it somewhere near shade so you don't get burnt too bad!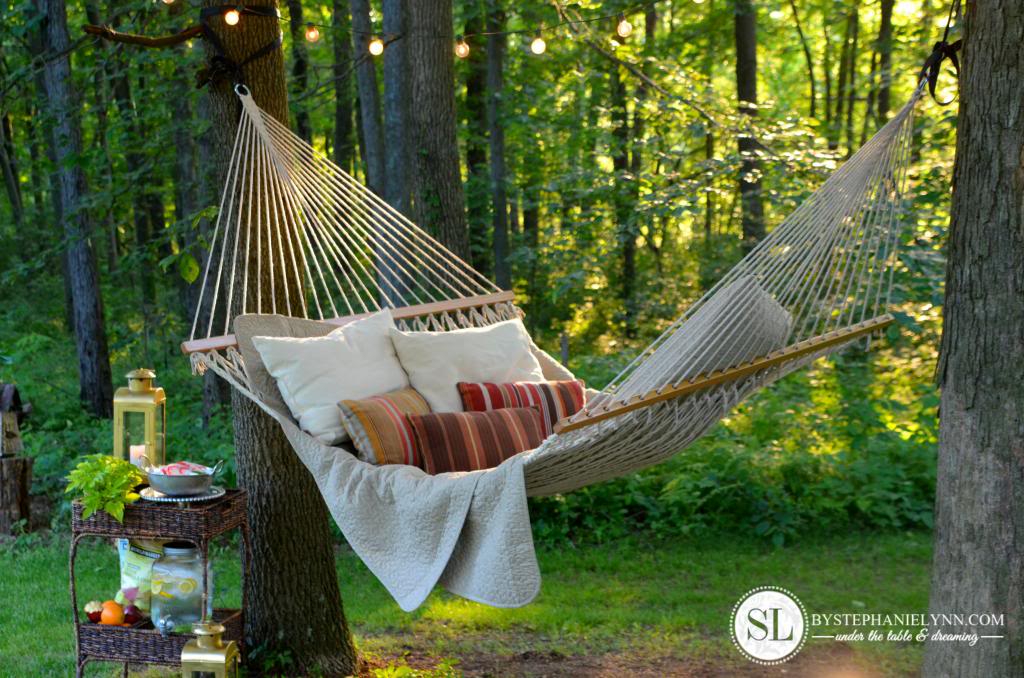 Backyard Art
Put a little creativity in your backyard with all sorts of fun art projects! They can be birdhouses, colorful stepping stones, wall paint, or anything else! Just make it fun, make it creative, and make it look great!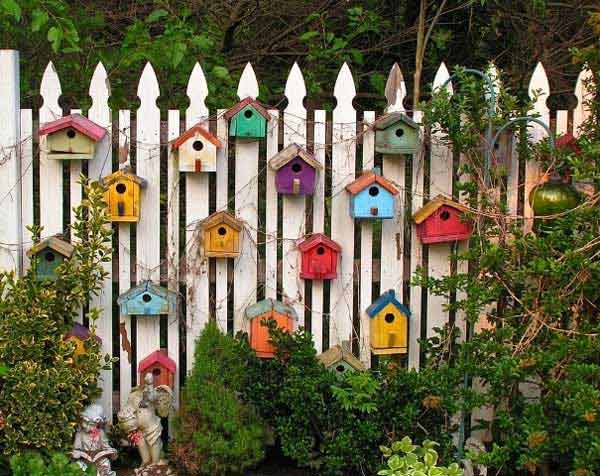 Lighting
Don't have your guests leaving just because the sun went down! Install some fancy and strategic lights to keep the party going until whatever time you want! Common places to install lighting are around the door, near steps, and by the sitting area.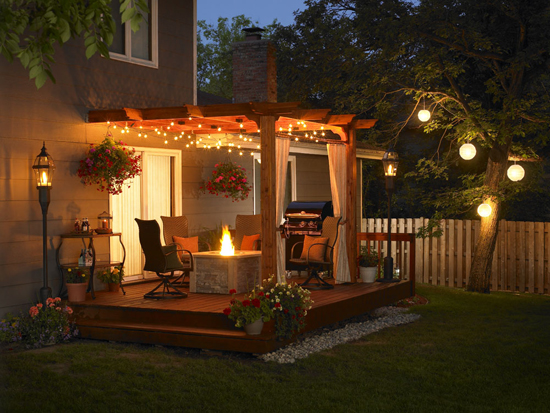 Pathway
Pathways are great for splitting up your yard and creating visual interest. Choose a material for your pathway that fits your needs and looks great with the rest of the yard. Length, width, and pattern are all up to you; just make it look good!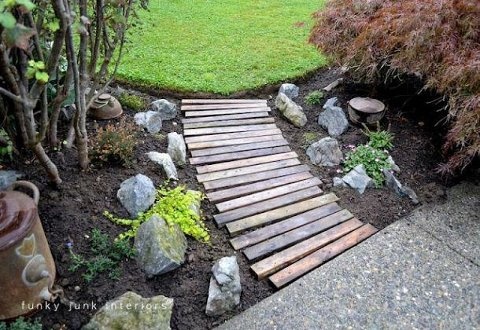 Water Feature
Trickling water, bubbling fountains, and other soothing water sounds are a great addition to any backyard. You can make a little waterfall, a small stream, or just install a simple fountain system. Make it classy and keep it near the gathering spot so everyone can enjoy the sounds of nature!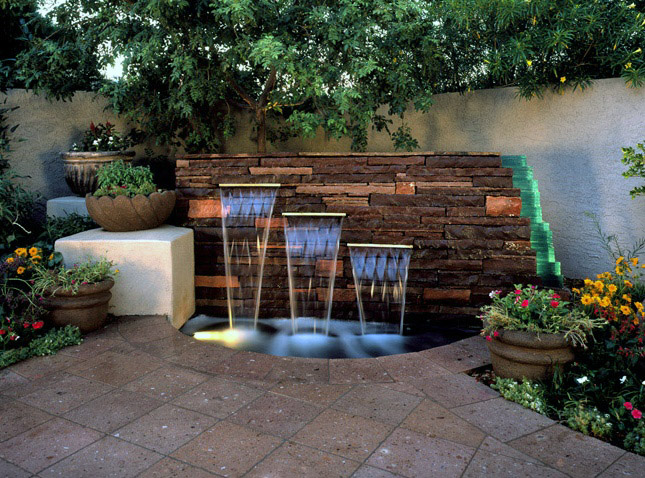 Backyard Beach
If you don't live near the beach, then just build one! Make your own backyard beach with some sand, beach plants, and other items! If you're especially creative, make it right along the pool so it has the same exact feel of an actual beach!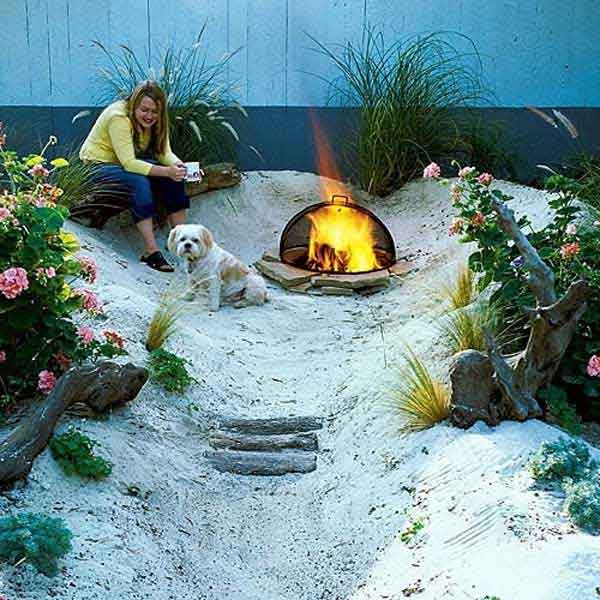 Privacy Areas
Sometimes we just need to get away from the world and relax a bit. Build a privacy area where you can retreat and take a few breaths of the beautiful summer air without being bothered. Use curtains, fencing, shades, or any other material to get as private as you want.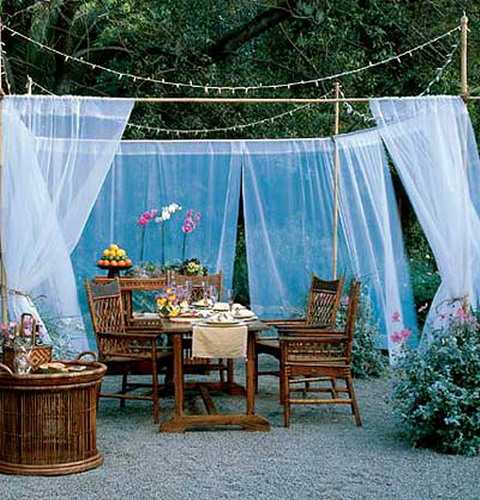 Shade
When it's hot, nothing feels better than being able to relax in a nice spot of shade. If you don't have trees or other objects to obstruct the sun, then build your own! Whether it be a gazebo, a pergola, or any other backyard project, scale it to the right size to fit your yard and budget.