There's nothing more satisfying than spending the afternoon in your garden pruning, digging, planting, and tidying up. However, there's nothing worse than, after all that hard work, going back to your shed to see the unorganized mess of tools and junk awaiting you. Don't ruin your gardening high with a messy shed low; here are some great tips to keep everything nice and tidy!

Hose Hook
I think we've all experienced the frustration of tripping on a hose over and over and over again. Get rid of that problem with a simple solution: add a hose hook. The best ones are large and have a steep angle to keep the hose in place.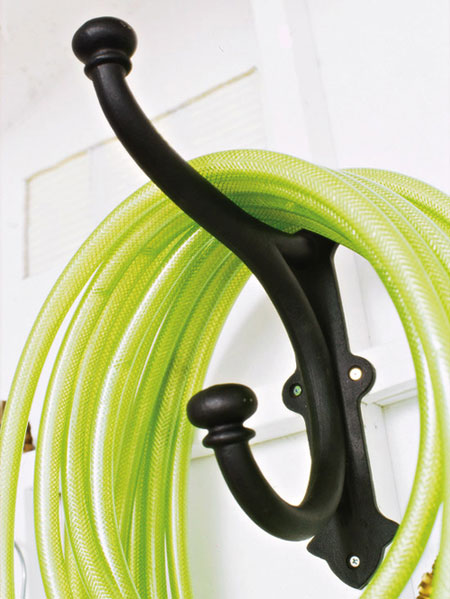 Tool Hanger
Don't waste precious time and patience searching your shed for the tools you need. Get a hanger to clip all your tools in so you never lose them again! They come in lots of different styles and lengths, so choose one that works best for you.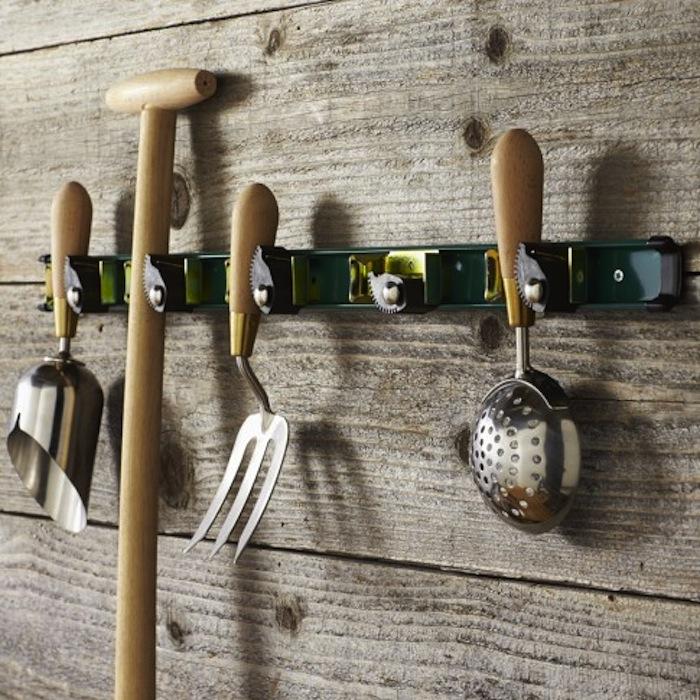 Magnetic Hangers
An awesome alternative to the traditional tool hanger is a magnetic one! This is helpful because it can keep both your tools and any small metal objects (like nails and screws for gardening projects) in one place.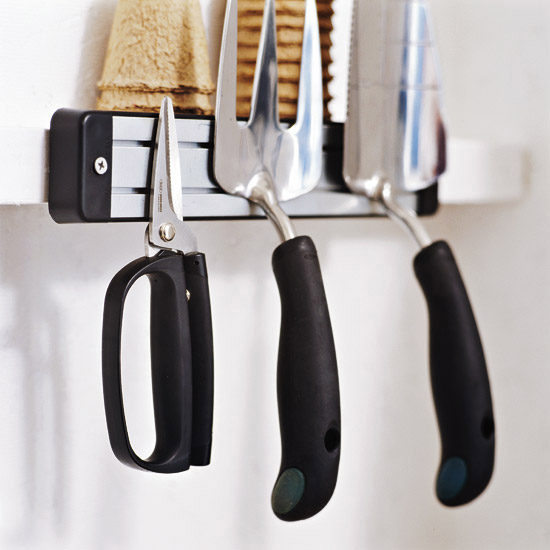 Bins
If organization has never been your strong suite, then start small and get bins to put things in. Although they won't keep everything in the right place, bins are helpful in at least dividing your tools and materials into general categories.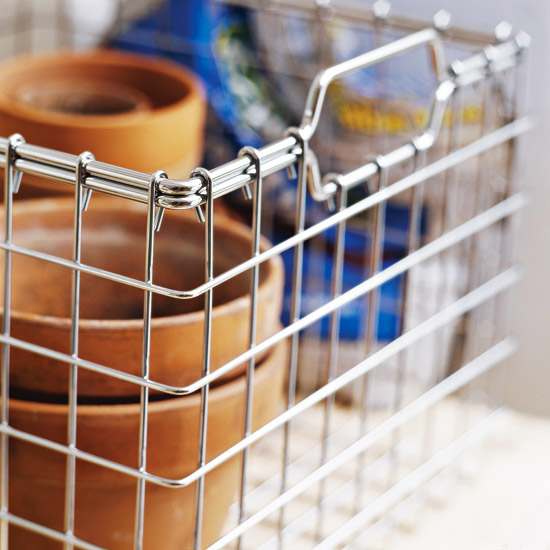 Toilet Paper Holder
This is an ingenious idea! Take a toilet paper holder and wrap twine, rope, or wire around it to keep those small things in a small and organized place! Things like this can come in handy all the time, but it's almost never worth it if you've got a giant wad of knotted material. Get rid of that frustration with this quick fix.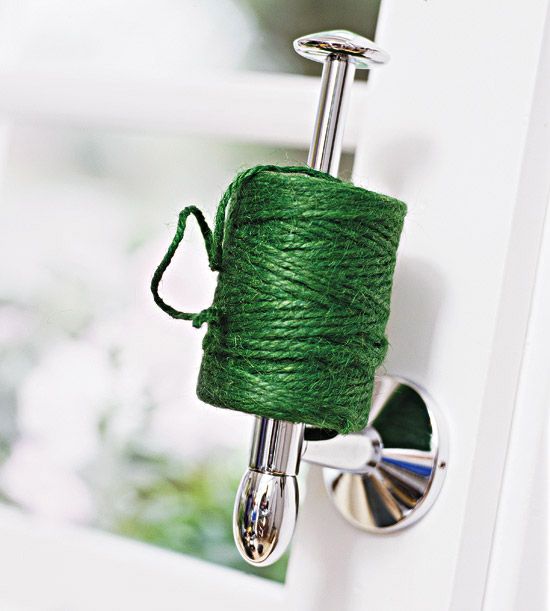 Shelves
Give your shed some vertical storage by installing a set of shelves. You can build your own, or buy a set from the store to get things started. Choose whatever size and style is going to give you the most space possible in your shed.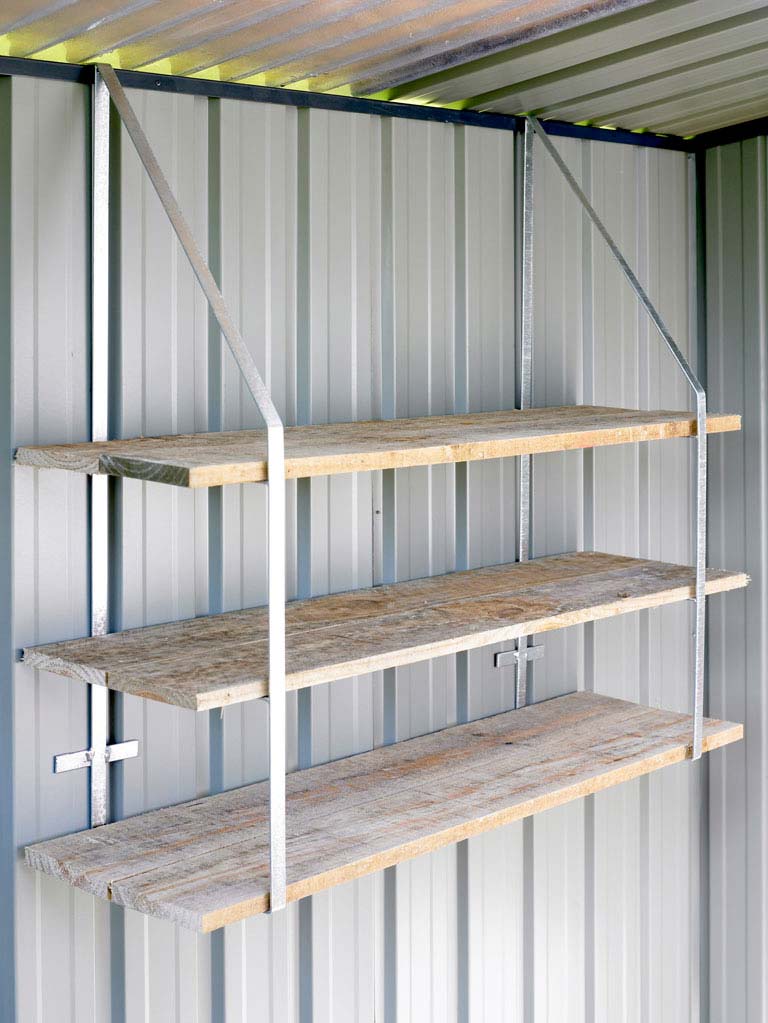 Gardening Calendar
Don't worry about having paper or your phone out with you while your gardening, and definitely don't depend on your memory (I know I shouldn't)! Take a calendar and dedicate it solely to gardening: when you should plant, when you should harvest, and so on.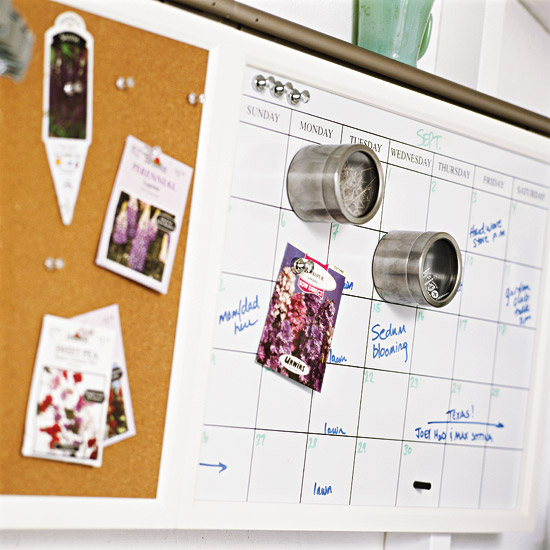 Gardening Basket
This is a great and convenient idea if you often garden with little time. Have a small basket stocked with all the tools and materials you need so you can grab it and go to the garden without having to waste time scrambling around and trying to find things.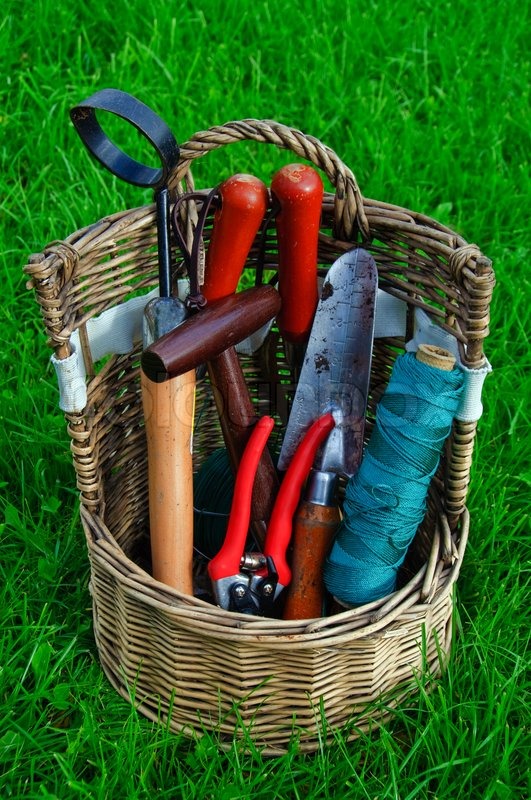 Chalkboard
This is an awesome idea! Install a small chalkboard in your shed so you can write yourself notes about tasks and jobs you need to do in the garden. It'll help keep you organized and your garden alive.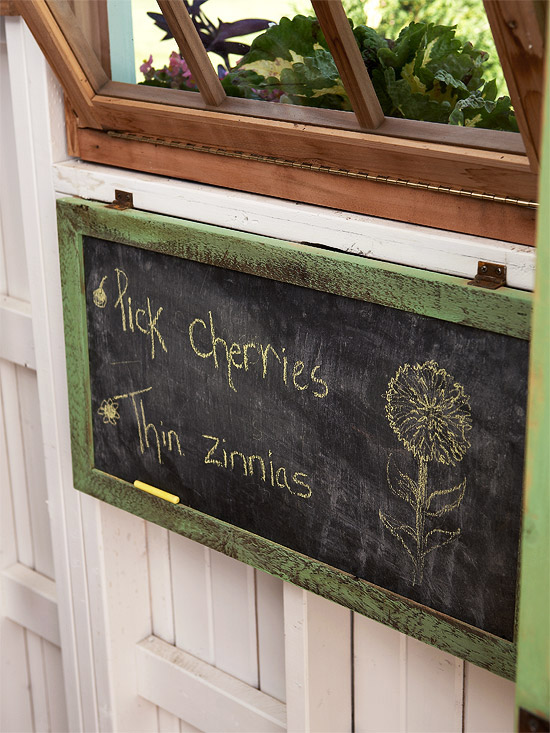 Stool
A stool is a great addition to your shed because it can serve many purposes. Use it to store small bottles of seeds or material or sit on it when you're fixing a tool or working on a project. Whatever its purpose, make sure it's firm and sturdy.