Okay, so this actually isn't a gardening post, but it's all about your yard — so it fits here! Summertime isn't only for working in your garden or taking trips — it's also for fun and GAMES. Specifically, it's for lawn games you can play in your back or front yard all summer long. Here are 10 lawn games that your family and friends will love.
1. Tic-Tac-Toe
All you need are some rocks, paint, and a stump (or any surface, really) to play on. For some reason, it's more fun to play this game outside with natural materials than inside with a paper and pencil.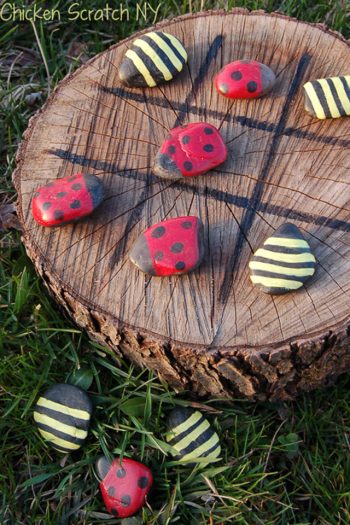 2. Outdoor  Twister
Grab 4 different colors of spray paint, and you've got lawn twister. Make your own spinner or use the one from your regular Twister game. It's not just for kids!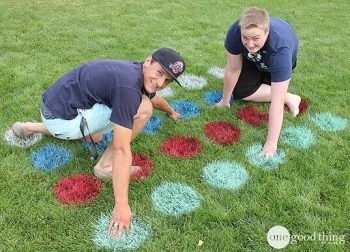 3. DIY Putting Green
It's easy to make your own putting green. And when the weather is yucky, you can set it up in the basement. If you're like us, your putting green will be greener than your grass! 😀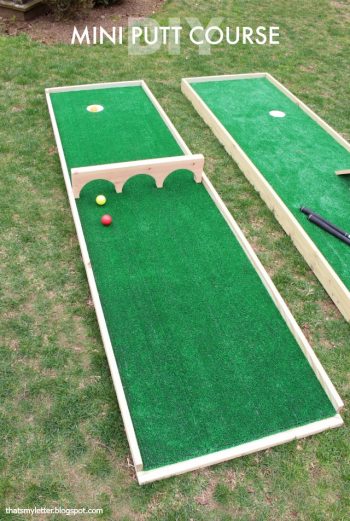 4. Ring Toss
All you need are some dollar store pool noodles for this one. It's a classic!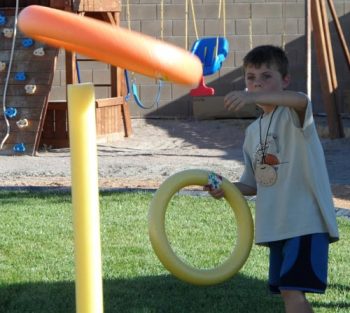 5. Cup Racing
Cups, string, and water guns. This game is cheap and easy to set up, and your kids will love it.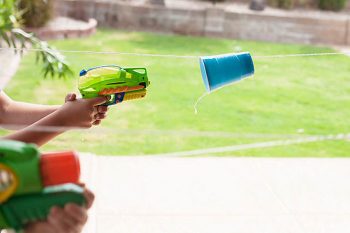 6. Yahtzee
If you're the tiniest bit handy, you can make your own yard Yahtzee game.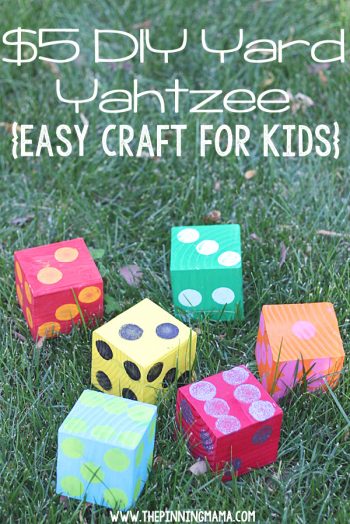 7. Kerplunk
This life-sized Kerplunk game is easy to put together and tons of fun.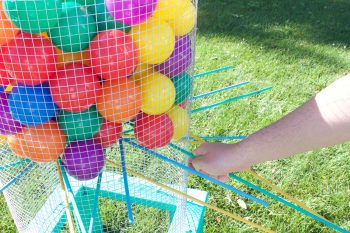 8. Scrabble
Yep, you can play this game in a bigger size in your backyard. Making the letter tiles is easy, and you'll be using it year after year.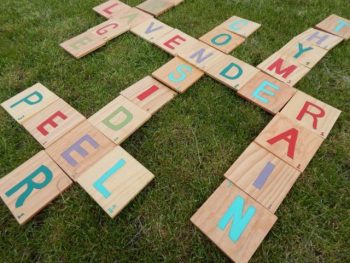 9. DIY Dunk Bucket
Not exactly a dunk tank, but this game is much easier to build and just as fun!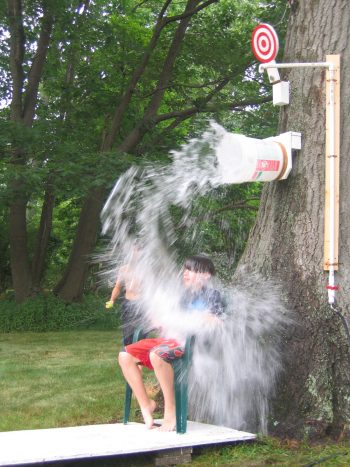 10. Beanbag Toss
This bean bag toss is super easy to put together. Use the bottoms of clay pots, or even dollar store plates or pie tins.