Pathways are not just a way to add functionality to your outdoor space–they also add variety and charm. Check out these landscape pathway ideas using different mediums and styles you can use for your pathway. This could be a great weekend DIY project!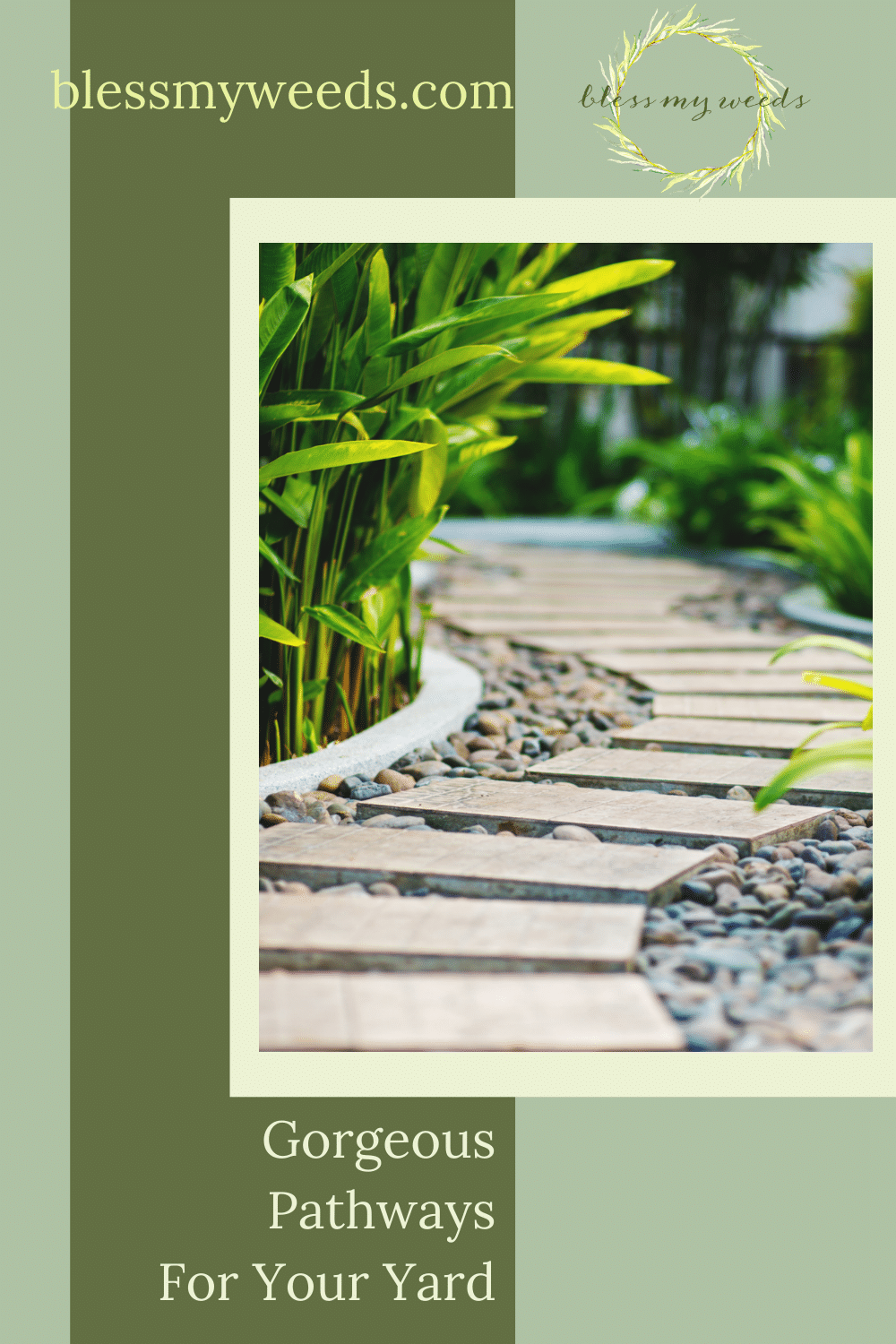 Landscape Pathway Ideas
Do you have an area in your yard that seems like it is missing something? I sure did. That's when I started thinking about what a pathway could do for that lonely area. I started looking for ideas and wanted to share my 9 favorite. Depending your house style, or just what appeals to you. I am sure there is something here for you. Get rid of that boring space with one of these awesome landscape pathway ideas. I'd love to know which one you chose and why. Make sure to comment below.
#1 Log "slice" pathway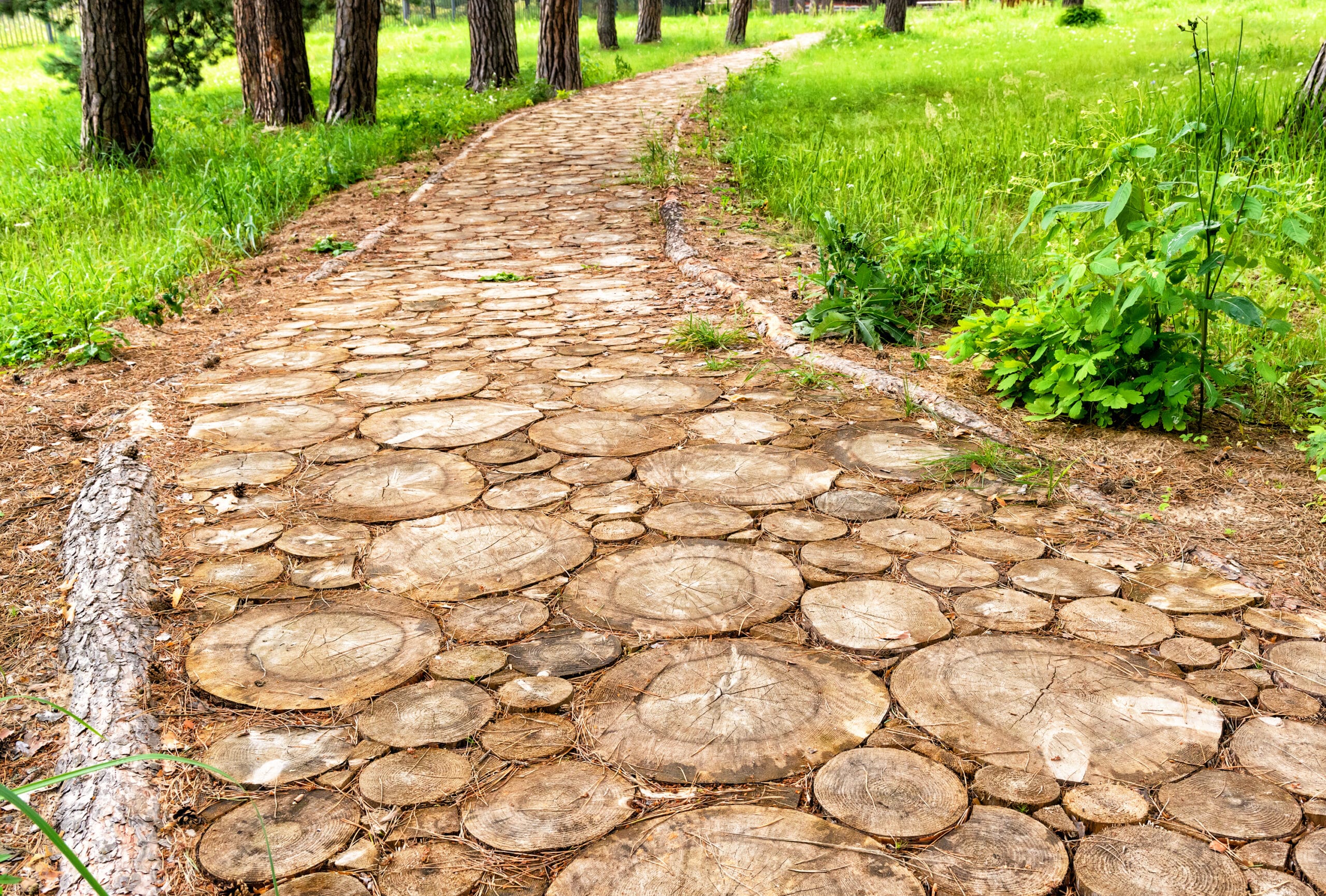 #2 Mini boardwalk
If you like the rustic look, or even a modern flair, these boards are a great look. Place them together in a straight line for that modern landscape look.
#3 Herringbone brick
This look is amazing. A more traditional feel and one that takes a little more time to create, but the look is so worth it.
#4 Diamond stones, stepable plants filling in the cracks
This look is almost like a fairy tale to me. I LOVE it. It looks so professional. Others might think you have a full-time gardener working for you.
Landscape Pathway Ideas: DIY
#5 Pebble detail
Want to be a little more creative? This pebble look is just that. This is an artsy flair fthat works well for a cottage home.
#6 Inverse pathway–grass on the inside lined with stones, flowers, and shrubs
Doesn't this look make you so happy? I love the border created between the rocks and grass.
#7 Geometric pattern surrounded by pebbles
Patterns are a great way to add depth to a yard. Instead of lining these stepping pavers up in a line, create a geometric pattern. What a difference!
#8 Stair step pathway
Does your yard have a slope? Try this easy DIY idea to create stairs. It adds so much character.
#9 Pristine and elegant tile
Who would have thought that a tile look of stone would be so awesome?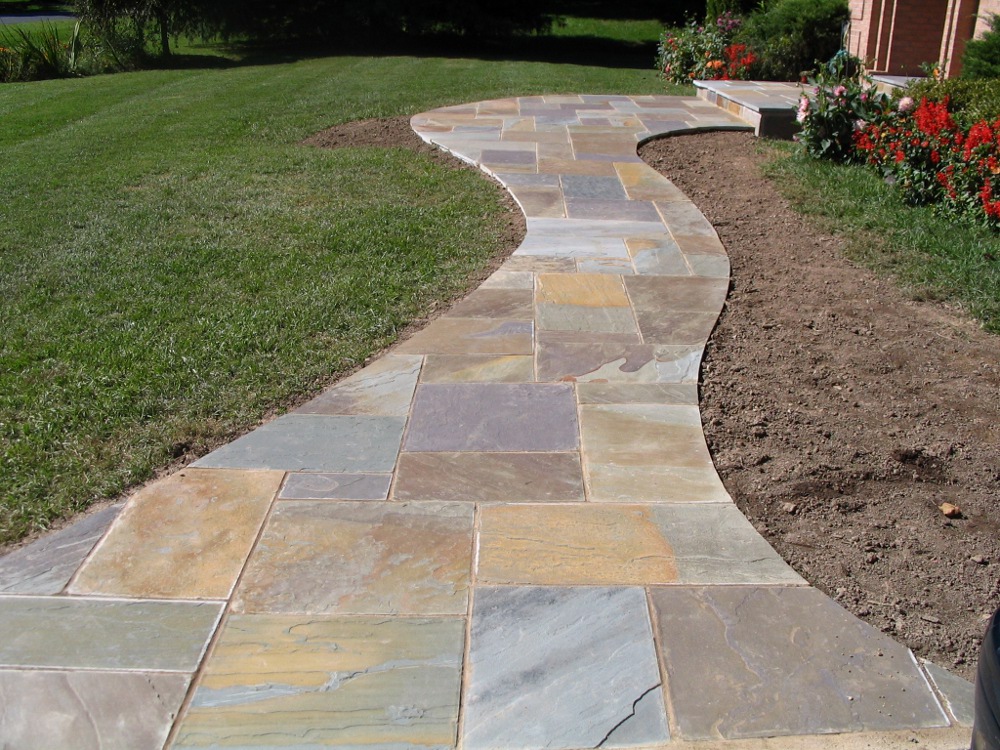 The big takeaway from these ideas is to use your imagination and be creative. Choose something that is you. Be sure to add pics of your projects in the comments.