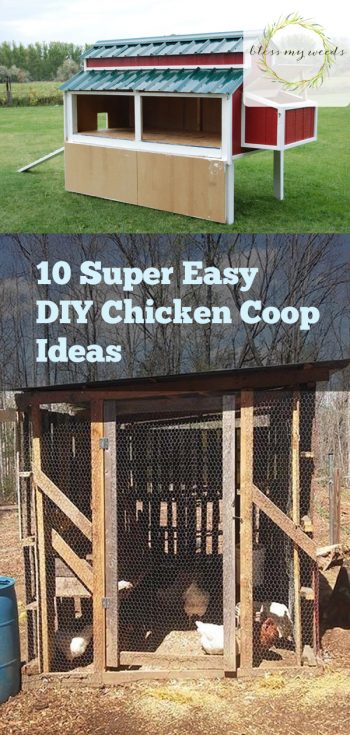 Chicken coop ideas are all over the Internet these days. Why? Because raising chickens in your backyard has become a popular hobby and self-sufficiency project for many. You've likely seen photos of super cute chicken coops or ingenious chicken setups online. If you're interested in raising chickens yourself, here's some chicken coop DIY inspiration.
1. The Shed
A chicken coop that looks like a freshly-painted garden shed is not only functional, but beautiful. The best news of all is that it won't cost you a lot to build up and comes together quickly. Grab your toolbox and get it up this weekend.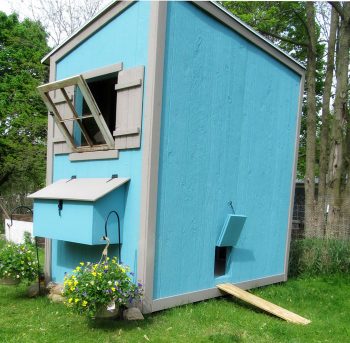 2. The Upcycle
If you have — or can acquire — some free scrap wood and a few other basics, you can build a simple chicken coop like this one for basically zero dollars.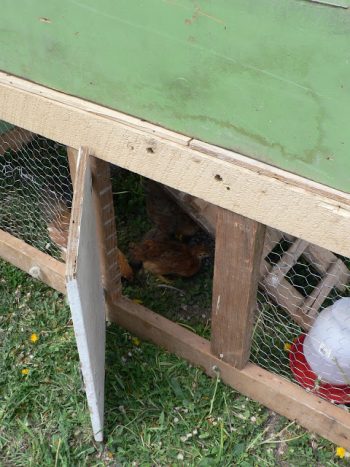 3. "Cherish the Cabin"
If rustic is your style, check out this log cabin-inspired chicken coop DIY.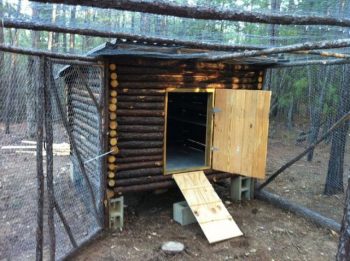 4. The $50
This chicken coop DIY is a pretty simple build and will only cost you about $50 total. Cute, functional, and cheap. I call that a chicken win.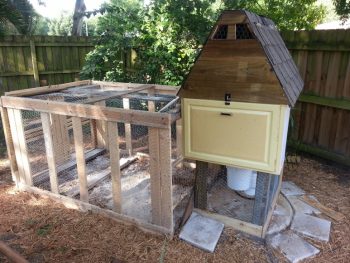 5. The Big Barn
If you want to get a little more involved with your chicken coop plans, you can use this tutorial to build this ultra-chic home for your chicks.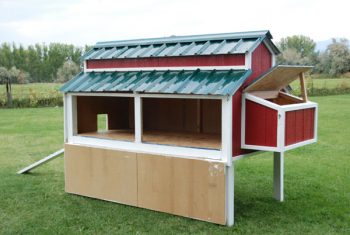 6. Hoop Coop
This is an easy DIY for your chicken coop that includes a running space to let your hens stretch out.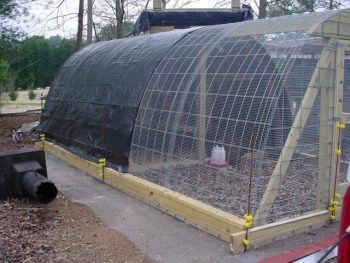 7. Portable PVC
This lightweight and portable chicken coop is framed with PVC and has wheels, so it's easy to build AND simple to move around your yard.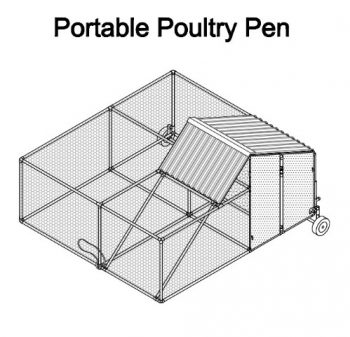 8. The Tank
Use an old water tank, scrap wood, and pallets to make this awesome little hen house.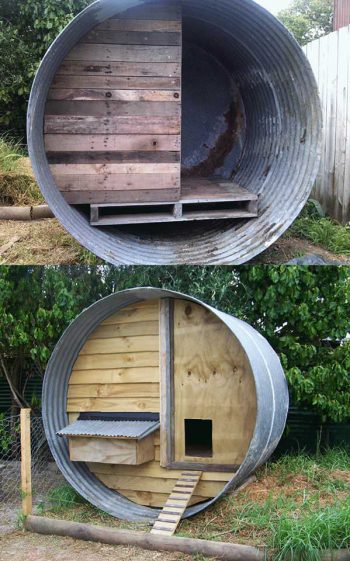 9. Old Trampoline
Got one you're not using? You can make a very roomy chicken coop and run. Just add the nesting box and surround it with wire.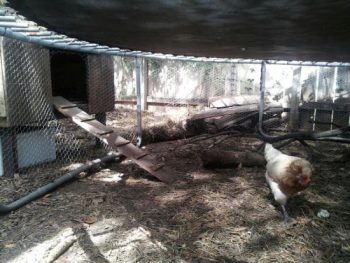 10. Pallet Palace
Build this chicken coop yourself primarily with pallets, wood scraps, a couple of cheap hardware items, and chicken wire.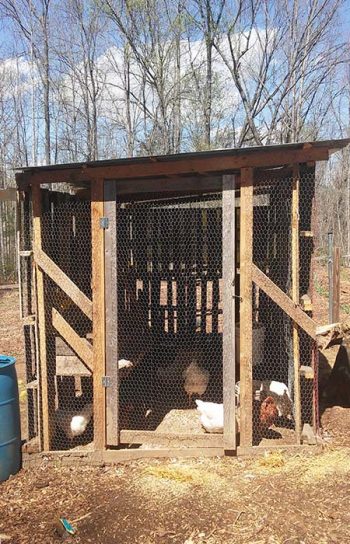 Article Links
The Shed: https://www.ana-white.com/2012/05/plans/shed-chicken-coop
The Upcycle: https://www.blessthismessplease.com/dyi-chicken-coup/
The Cabin: https://www.backyardchickens.com/articles/romadfoxs-chicken-coop.48298/
The $50: https://livesimply.me/2013/09/27/building-coop-scratch
The Big Barn: https://blog.homedepot.com/free-plans-for-an-awesome-chicken-coop/#more-59891
Hoop Coop: https://www.backyardchickens.com/articles/permanent-hoop-coop-guide.47818/
Portable PVC: https://www.pvcplans.com/PORTABLE%20POULTRY%20PEN%20-2-10-12.pdf
The Tank: https://www.recyclart.org/2013/10/water-tank-pallets-chicken-coop/
Old Trampoline: https://fourstringfarm.com/2013/06/25/a-trampoline-for-chickens/
Pallet Palace: https://morningchores.com/build-chicken-coop/