Flower beds are one of the most beautiful and inspiring things that can pop up in the summertime. I absolutely love them! They make me so happy and excited for the great weather! In honor of my love for flower beds, here are some great ones that are sure to inspire!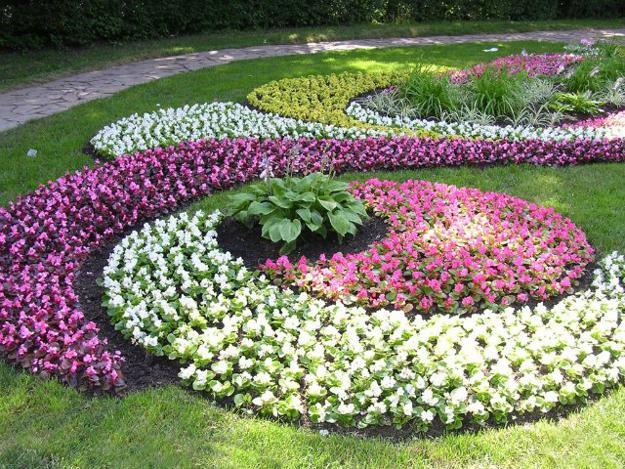 This flower bed with a design is just so great! The swirls and circles are magnificent and the colors are absolutely astounding!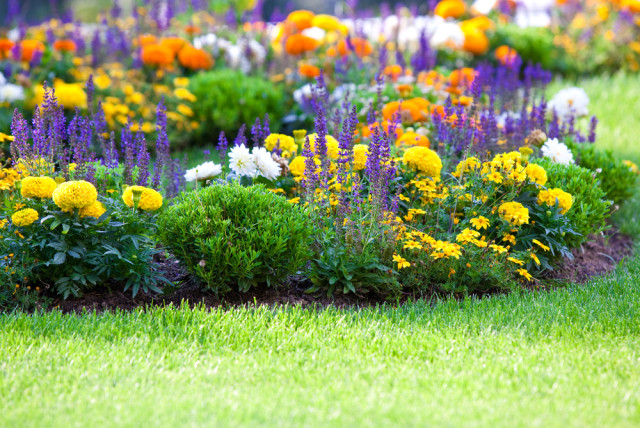 I also love simple and crisp flower beds like this one! It's made from flowers that are complementary colors, so you know it was planned out well and with a great artistic eye.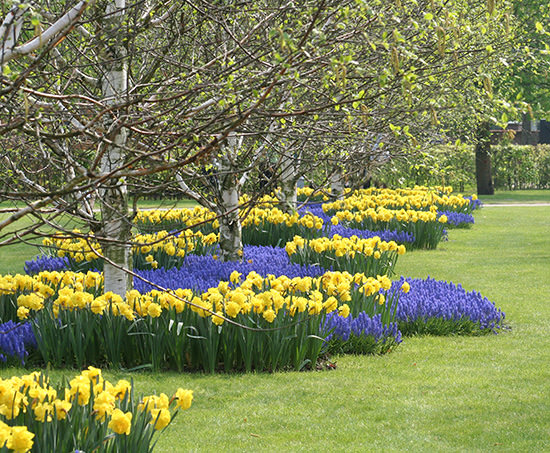 Another great flower bed style is using primary colors! They're just so beautiful and really catch your eye's attention.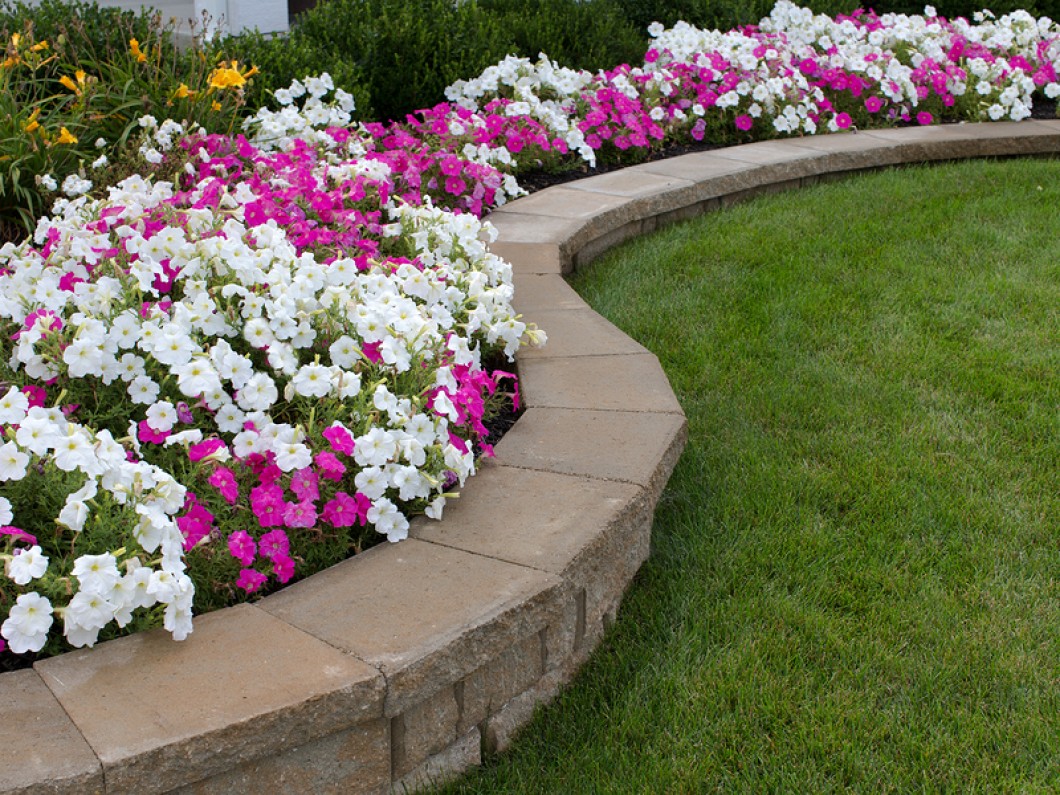 Looking at this flower bed just makes me smile! I think it's because the colors are just so light and happy that they make me so happy too!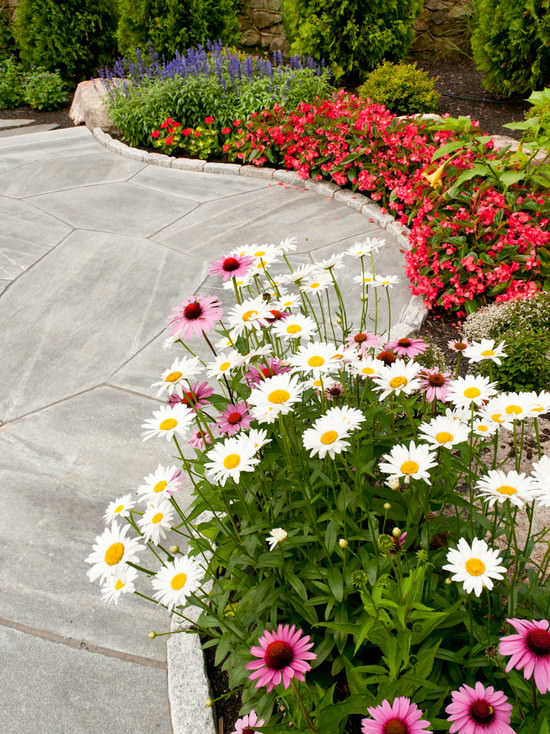 For lawns that have lots of green, adding flowers to make the yard pop is always a fantastic idea! Whether they're reds, purples, or even bright blues, these kind of flower beds are wonderful!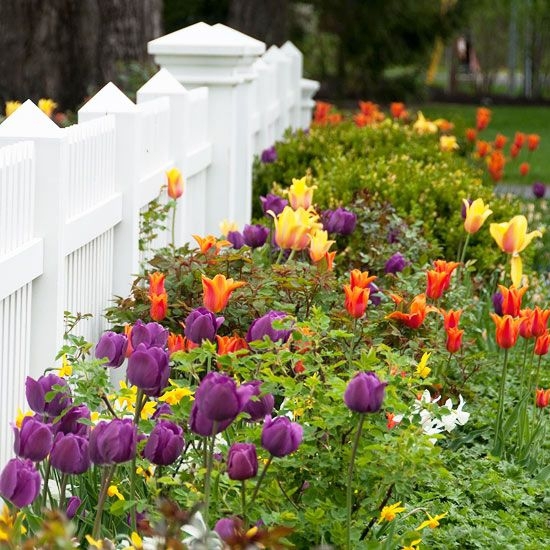 I think flower beds like these are so sophisticated looking! The varying heights and styles gives the bed an incredibly textured look and adding tons of depth to the garden! So gorgeous.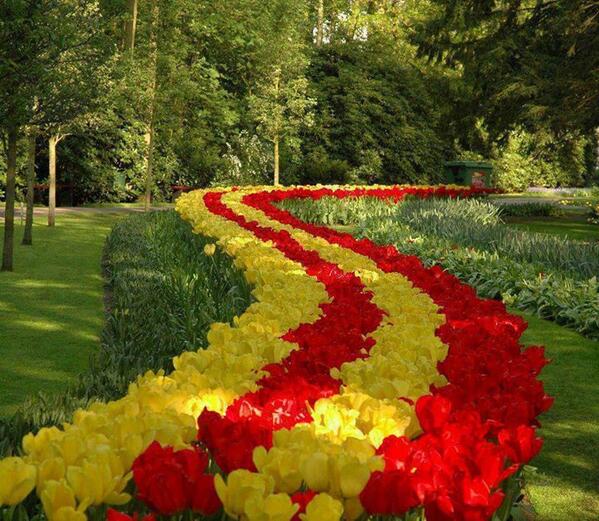 If you've got the space, then I highly recommend a flower path. Just look at how beautiful it is! It's like a river of color is constantly flowing in your backyard.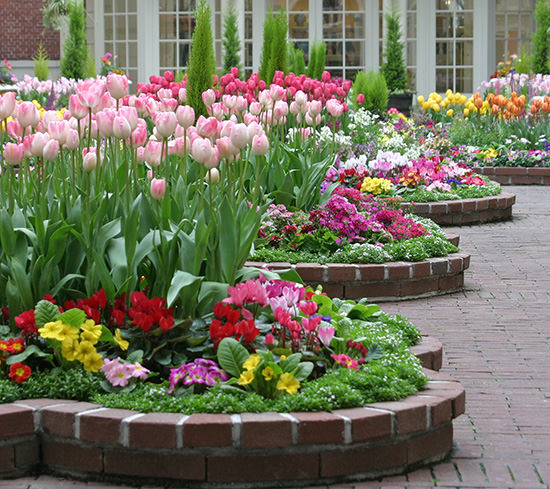 This flower bed gives off the feel of a majestic courtyard, don't you think? The way the flowers are nestled into the hardscape of the yard, it's just absolutely ravishing!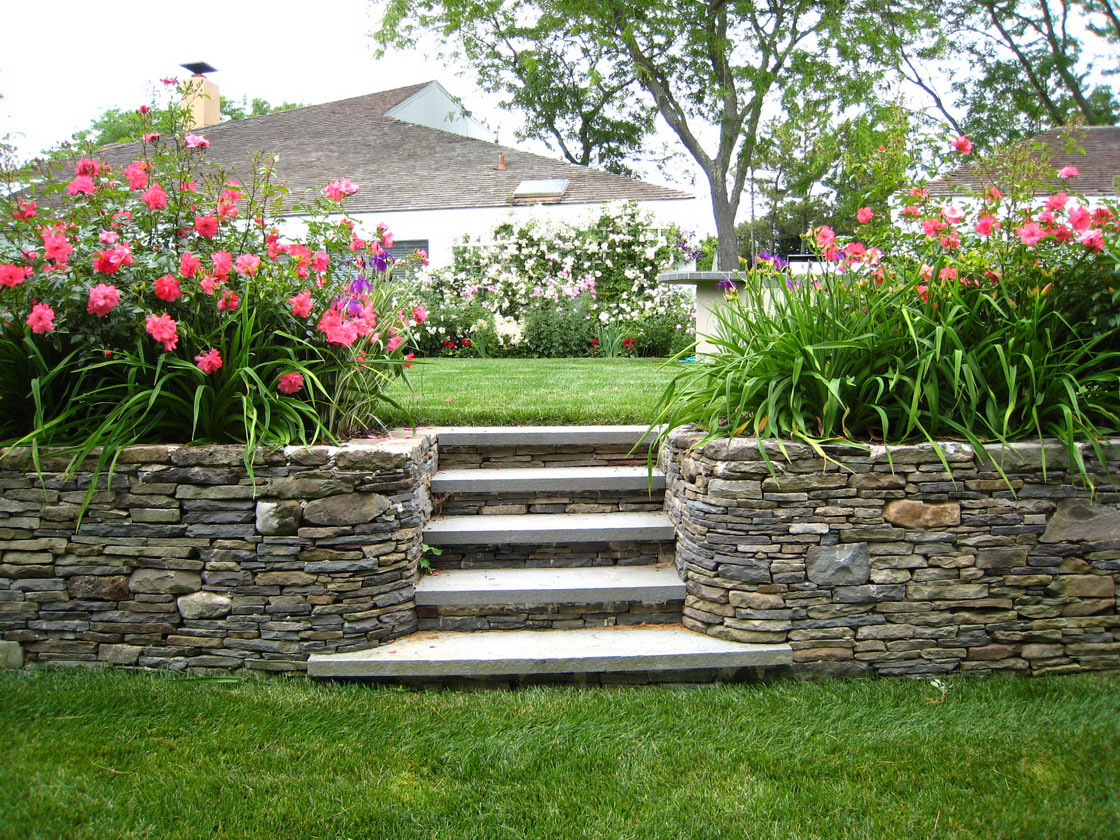 I simply LOVE how these flower beds go perfectly with the stair steps in this yard! The height, color, and style of this flower bed is just the best companion in this spot!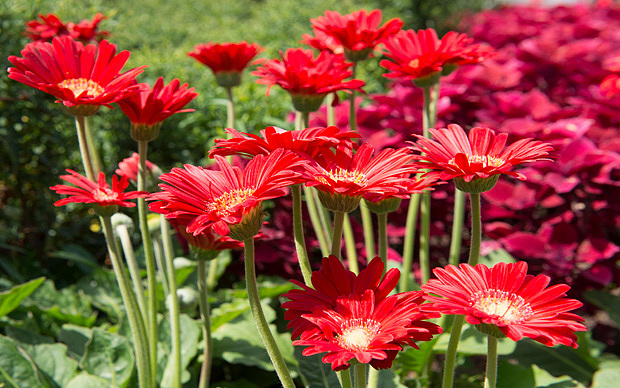 While it may sound a little boring, flower beds with just one type of flower are actually astounding! As long as it's the right kind of color and flower for your yard, this is a great (and simple) flower bed idea.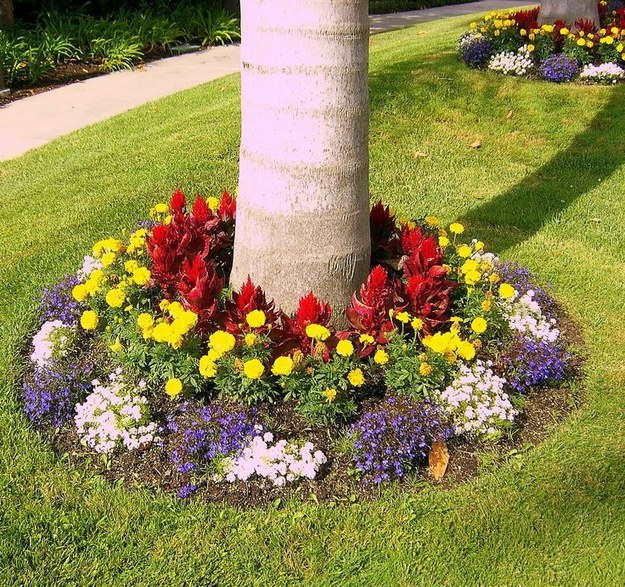 Trees look so much better when they're surrounded by flowers! Planting the flower bed around the base of the tree makes your yard look so much more stylish and sophisticated!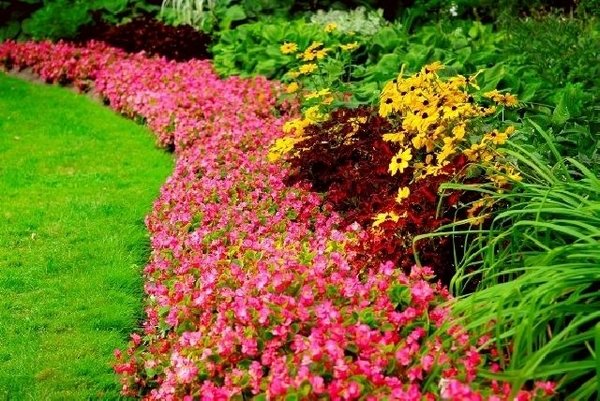 Another great way to make your yard look fantastic is by planting flower beds around the edge to make a sort of flower boundary line! This works great with or without a fence and really pulls your whole lawn together!