Whether you leave them up for the month or just long enough to greet trick-or-treaters during the witching hour, your yard sets the tone for the entire Halloween experience. If you want it to be extra memorable this year, here are 12 hauntingly good ideas for decorating your yard this Halloween.
1. Pumpkin Kitty
Have you ever thought to turn your typical jack-o-lanterns into some spooky black cats? With the right cuts and a little black spray paint, you can do something entirely different this year.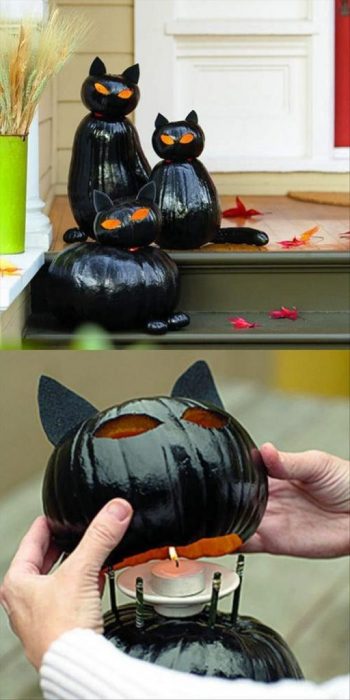 2. Bring Out Your Dead
Or at least make a creepy casket for your porch or yard. Here's how to build one yourself.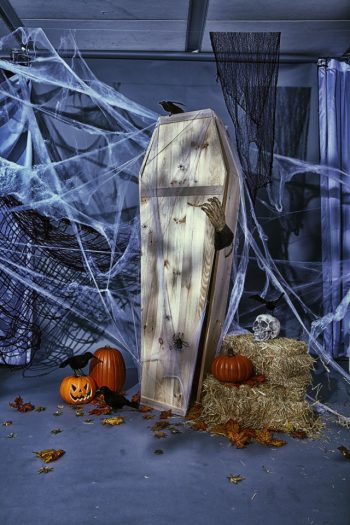 3. What do You Want on Your Tombstones?
When you make them yourself, you get to decide. This tutorial helps you turn your front yard into a realistic graveyard.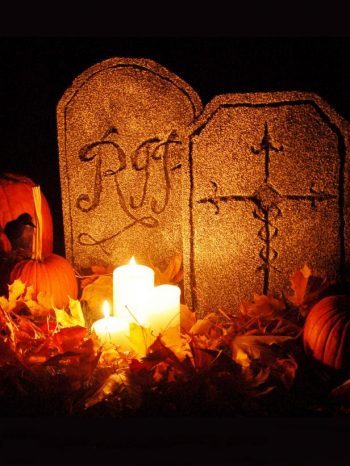 4. Pumpkins A-Glow
When you use glow-in-the-dark paint in these creative ways, you'll have all the spooky light you need on your front porch without even getting out your carving knife. This is perfect if you have kids. For the best effects, use a black light.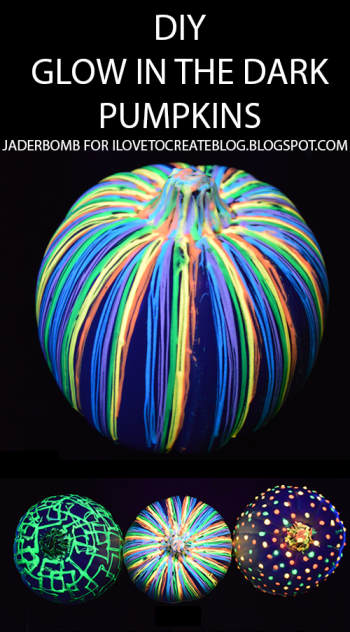 5. Ghostly Luminaries
With mason jars and gauze, you can make these adorable ghost luminaries to line your walkway or spread about your yard.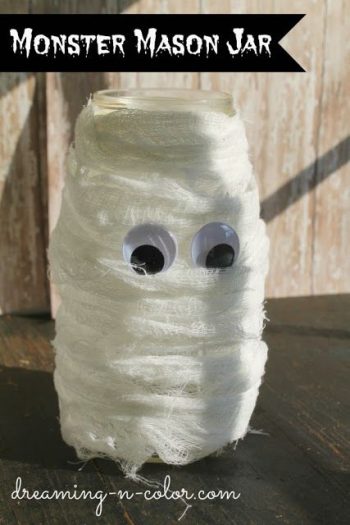 6. String-a-Ghost-Light
These super cute ghost lights are made of ping pong balls and gauze.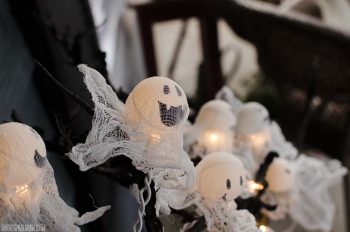 7. Deathly Wheelbarrow
You don't have to dig up your yard or pile dirt on your grass to make an eerie gravesite. All you need is a wheelbarrow, a plastic skeleton, and some mulch.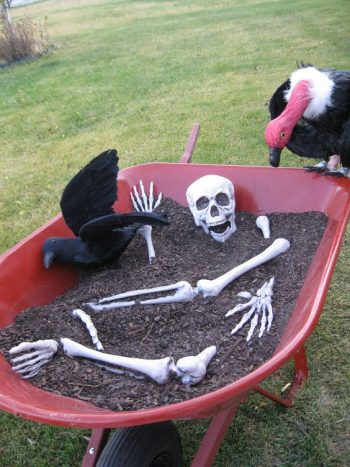 8. Spider Nests
Aww…look at all the cute baby spiders. NOT! With some tights, stuffing, and plastic spiders you can turn your porch into a creepy-crawly experience for all.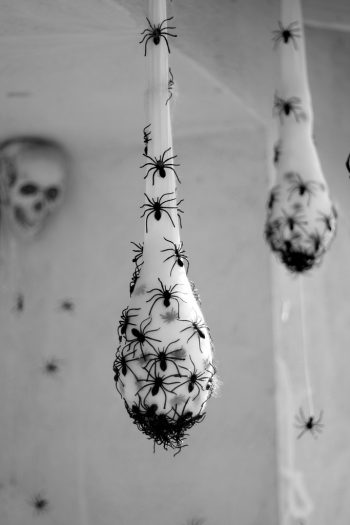 9. Floating Hats
With dollar-store witch hats, some fishing line, and battery-powered candles, you can transform your covered porch, trellis, or tree into a witches' delight.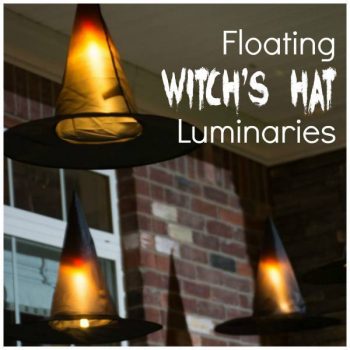 10. Tower of "Thing"
Grab some cheap clay pots and put them in a stand. Or, get different sizes and stack them from biggest (on the bottom) to smallest. Fill them with dirt or mulch, then get some dollar-store severed hands and go to town building a creepy tower. Get creative and use different body parts, glowing eyes, and more.