A beautiful fence is a great way to give your yard a boundary and add some privacy to any of your backyard activities. However, it may be overwhelming to clean and maintain a fence, especially if you don't know what techniques work best. Here are 12 tips for helping you maintain your wood fence.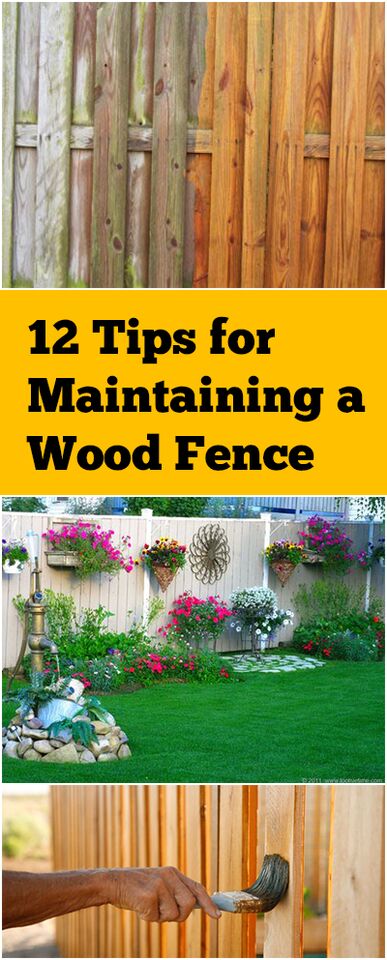 Seal It
                Adding a protective coat of sealant is going to be one of the most effective ways to keep your fence healthy and beautiful. Although there are different suggestions on how often you should add sealant, the best way to know is when water stops beading on it.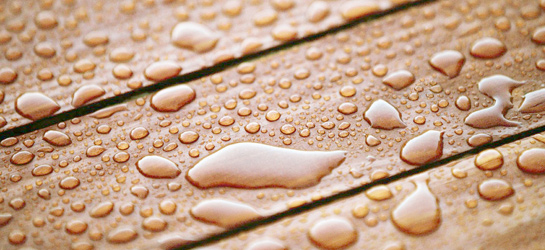 Dig up Bottom
                Moisture not only warps your fence, but it also provides a great environment for termites and other bugs! In order to avoid both those problems, don't stick the bottom of your fence in the ground where it's prone to gathering moisture. Either let it hang a little bit above the ground or enclose it in a metal trim to give your fence a sharp look.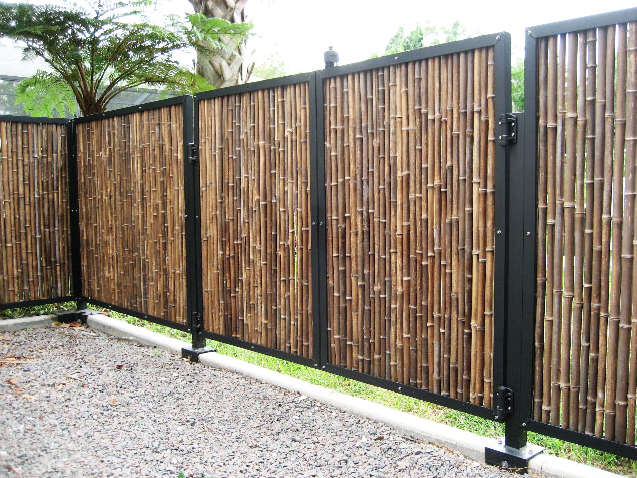 Caulk
                If you really want to have your fence in the ground, use concrete and caulk to give it some protection. Put your fence pickets in concrete posts with some caulk around the edges to protect it from damage.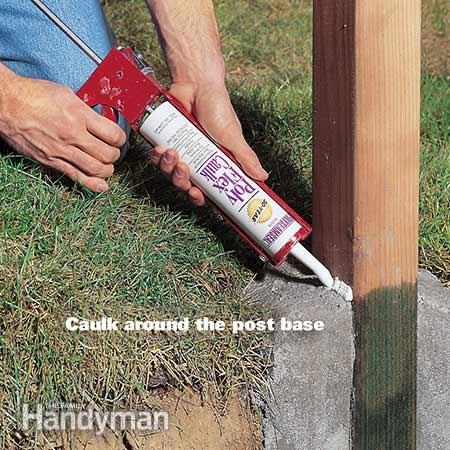 Sprinklers
                Nothing is easier to fix than changing the direction of your sprinklers. If they are constantly hitting your fence, spin them around so that your fence remains dry. It isn't good for wood to constantly be getting soaked al the time.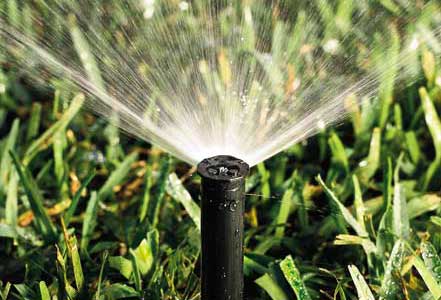 Shrubs and Vines
                Although this is a temptation, try to avoid having shrubs and vines right against your fence. It's okay to have them a few inches away, but when plants press down on your fence, it provides a great environment for rot and insects.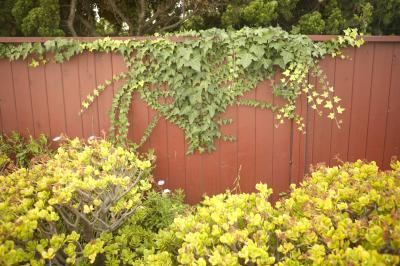 Hanging Things
                The heavier the things are that you hang on your fence, the quicker the wood will warp and become disfigured. You can still hang things; just don't use lots of heavy items or objects close together.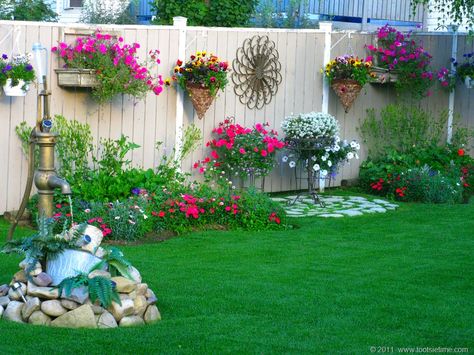 Power Washing
                If you have a power washer then pull it out for a quick spray on your fence. Dirt and filth can collect in the holes and pores of the wood, so power washing can deep clean and make your fence gleam again.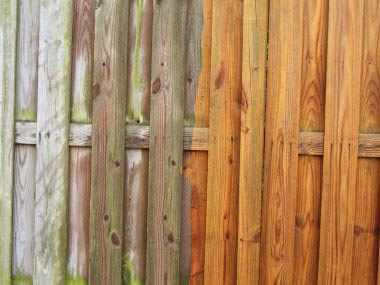 Bleach Cleaner
                If you don't have a power washer and don't want to shell out the money to rent one, make your own cleaning solution with a little bit of bleach, water, and soap. Add 1:2 bleach to warm water solution with a teaspoon of bleach-safe soap to each gallon of water. Just make sure to cover any plants up that are near your fence.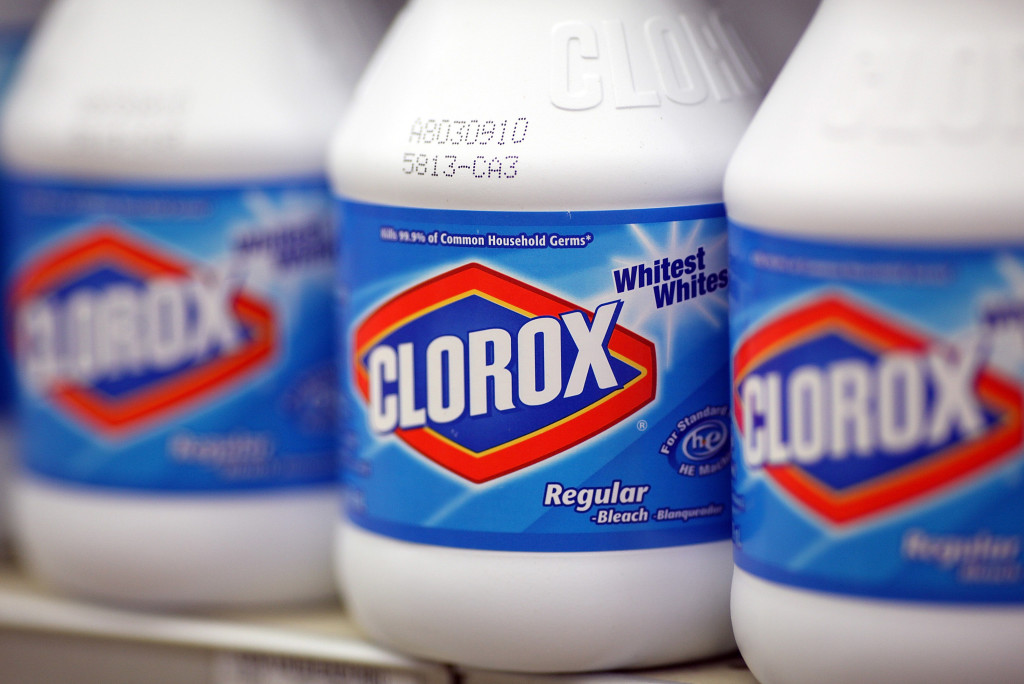 Glue
                Don't let parts of your fence dangle or hang broken. Fix small problems with glue and clamps in order to get it looking back to new. Let it sit for 24 hours and you should be good to go!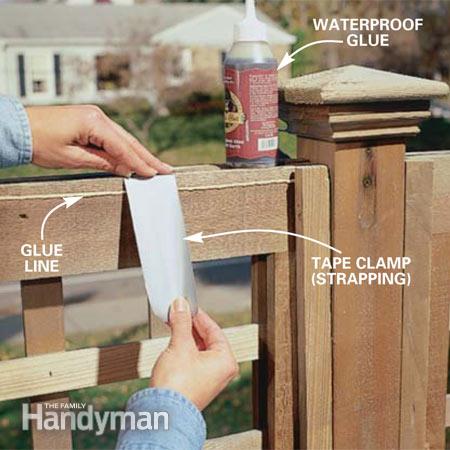 Damage Control
                One picket or slab of damaged wood can make your whole fence look drab and broken. Take care of the problem before the damage spreads to the rest of your fence by replacing the rotting picket. A little work now can save you lots of work and time in the future.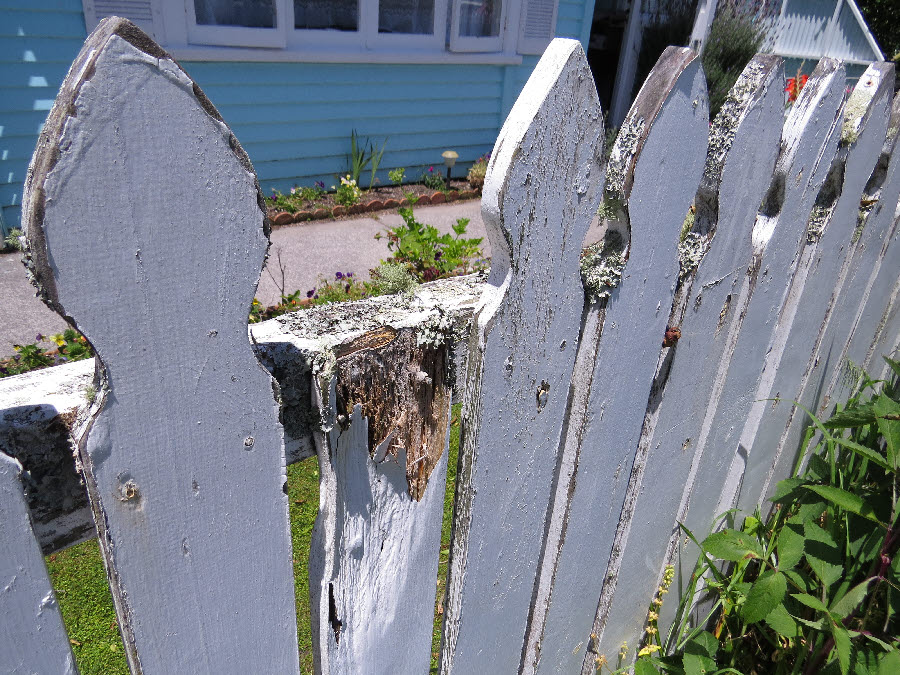 Repaint
                Many people say you should repaint your fence every few years in order to keep it healthy and beautiful. The best way is a roller or brush because it allows you to get into all the nooks and crannies.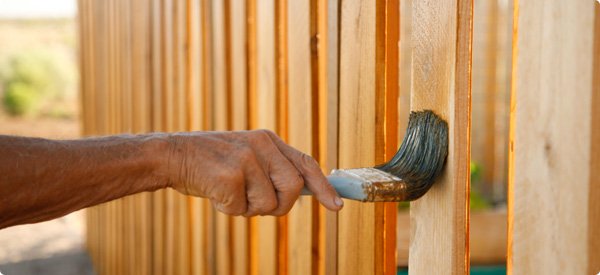 Grill Placement
                Here's a quick fix that can keep your fence from getting dirty and gross. Move the grill away from your fence so that the smoke, grease, and other cooking stains don't get on the wood. You'd be surprised at how much just a simple change can make.