Your patio is a great place to hang out on a warm summer evening. But if it's lacking in the privacy department, you probably don't spend as much time out there as you'd like. Here are 12 different ways you can add privacy to your patio without a major renovation.
1. Drop Cloths
Make a simple certain out of plan old drop cloths. Make them colorful with spray paint and you'll have a design feature AND privacy. Here's the DIY.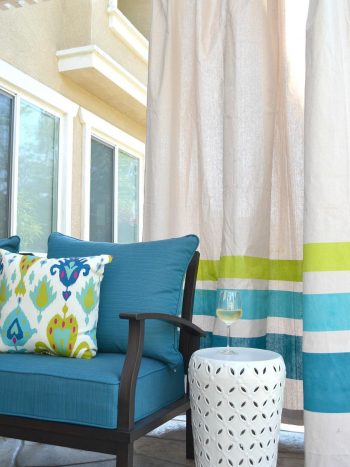 2. Portable Dividers
Portable dividers made of wicker or other weather-friendly materials can provide shade and privacy, and they're a cinch to set up.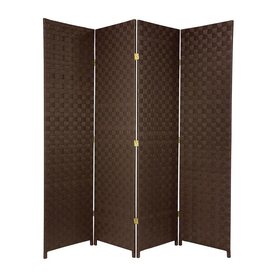 3. Old Shutters
Visit your local Habitat for Humanity or salvage shop for shutters. You can simply put them together with zip-ties and attach them to an existing wire fence that offers structure, but no privacy.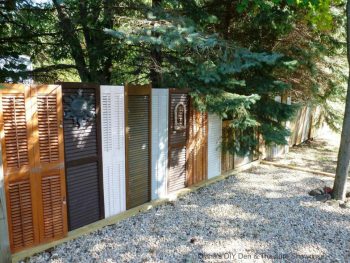 4. Pallet Wall
You can build a cheap and simple privacy wall out of salvaged pallets. Paint it for color or leave it rustic. It'll look great!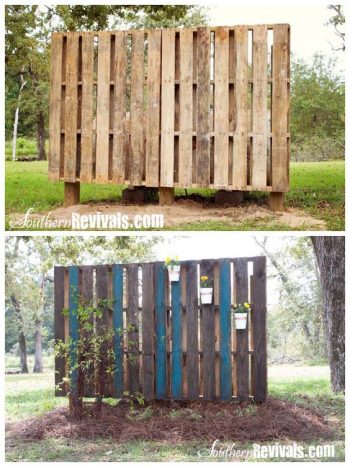 5. Quick-Growing Plants
A wall of greenery will add shade, privacy, and atmosphere. Some recommended plants grow up to 5 feet in a year!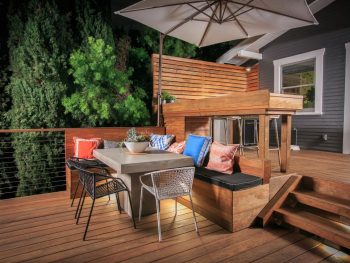 6. Bamboo
Speaking of greenery, bamboo makes a fantastic privacy wall. Just be careful what kind you choose — some varieties can be very invasive. Talk to your local nursery expert for guidance. You can also make a bamboo privacy panel without planting it.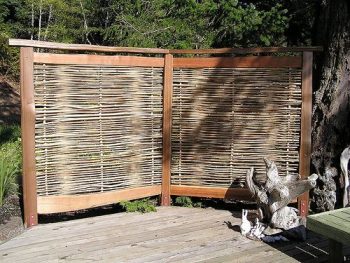 7. Portable Gazebo
Portable gazebos are fairly inexpensive, and many come with curtains you can close off. If you're looking for something quick and easy (and shady!), your local lawn and garden store might have just what you need.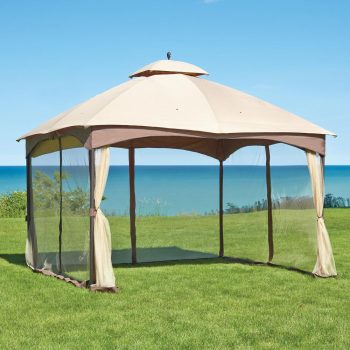 8. Freestanding Curtains
A freestanding set of curtains can make any patio feel like a cozy addition to your home.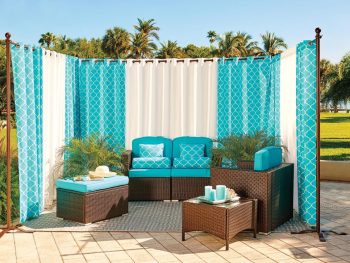 9. Fabric Screens
Do you have a non-private — or just plain ugly — fence? Hide it away and get your privacy on with a fabric screen. They're designed to let the cool breeze through. Installation is easy.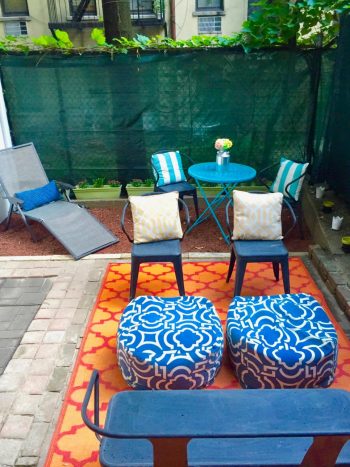 10. Retractable Panel
These retractable shades are great for dividing spaces and adding privacy — especially if you share a patio area.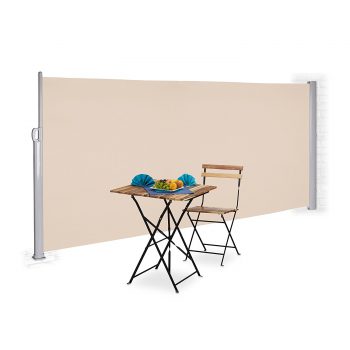 11. Lattice Fence
Lattice fencing is inexpensive and easy to install. Plus, there's never any maintenance. For added privacy, you can add climbing plants.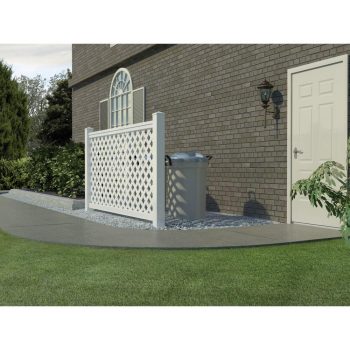 12. Garage Door Upcycle
Look how cool this repurposed garage door looks as a privacy screen. If your door needs replacing anyway, why not?