When summer time rolls around and we find ourselves outside more often, it's nice to have outside lighting that perfect matches the mood. No need for glaring flood lights or plain boring light bulbs; here are 15 lighting ideas that you can do yourself to create the most unique backyard possible!

Candles
                Candles are a great option because there are tons of ways to arrange and decorate with them. Add a birdbath with some water to make a floating candle stand, and you'll awe your guests for hours!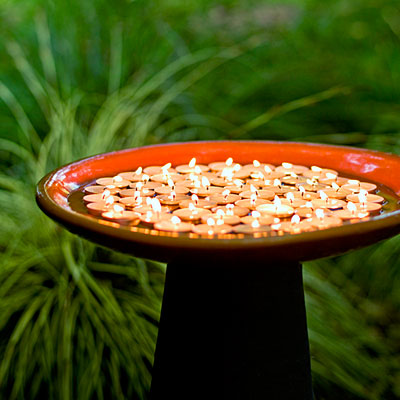 Jars
                Just like candles, there are numerous ways to use jars throughout your backyard to get just the look you're going for. Not only that, but there are also multiple types and colors of jars to choose from.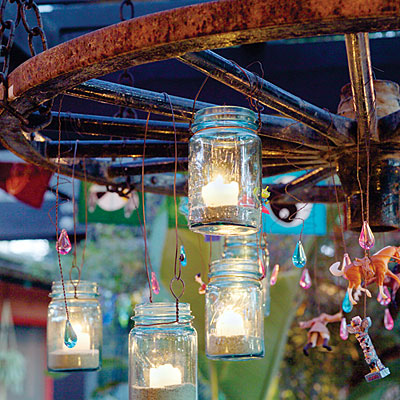 Wire Basket
                This is great to light your patio area up at night while simultaneously decorating with complementary colors and materials. You can also add rocks and other objects to spruce up the basket as well!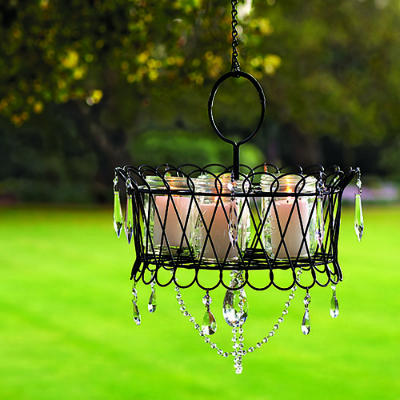 Tree
                Tree lights are great for both summer and winter. They provide a natural glow to your garden area and bathe your guests in warm, soft light. Maybe you don't have a lot of trees but you do have a fence? You can get similar effects with these solar lights specifically for your fence.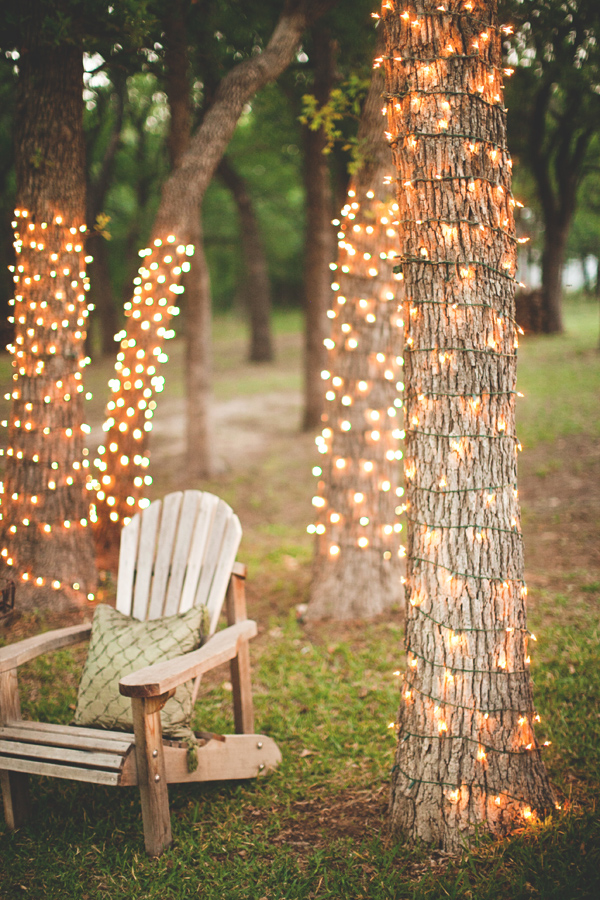 Umbrella
                These lights are great for hosting parties and events, even if it's raining! String them up high enough to be out of the way but still provide the backyard lighting everyone is looking for.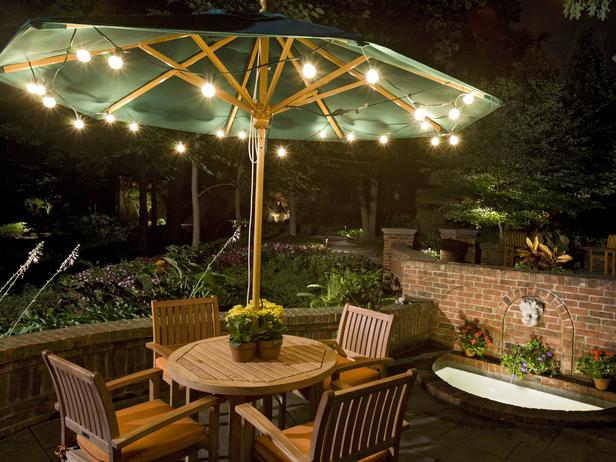 Tables
                Just like the umbrella lights, this style is great for when you have people over. The glow from underneath the tables provides a calming effect without putting your guests to sleep.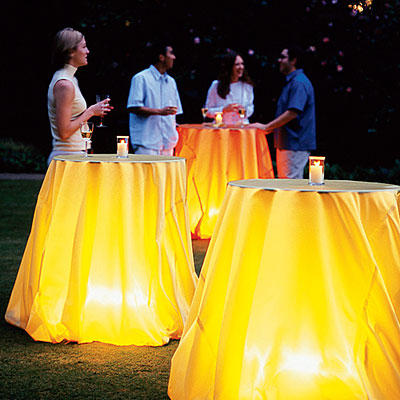 Shepherd's Hook
                If you're looking to light up a path then here's one creative way! All you need are shepherd's hooks and jars and you can create whatever lit path you'd like!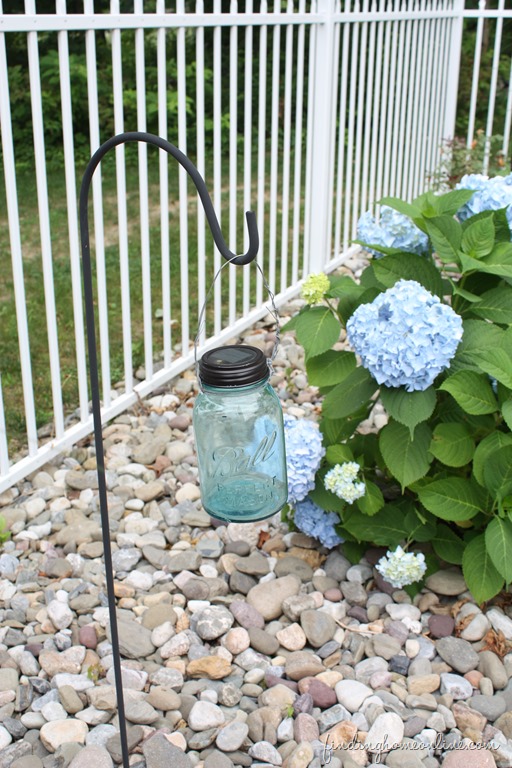 Lanterns
                Lanterns can be dazzling, especially when they're hung from the trees. When hung at various lengths, their effect is both mesmerizing and beautiful at the same time.
Tin Cans
                If you love creating your own patterns and want your lights to be as unique as possible then here's a design for you. Take tin cans and punch out whatever pattern you'd like. Put a light inside and watch your tin can spring to life right before your eyes!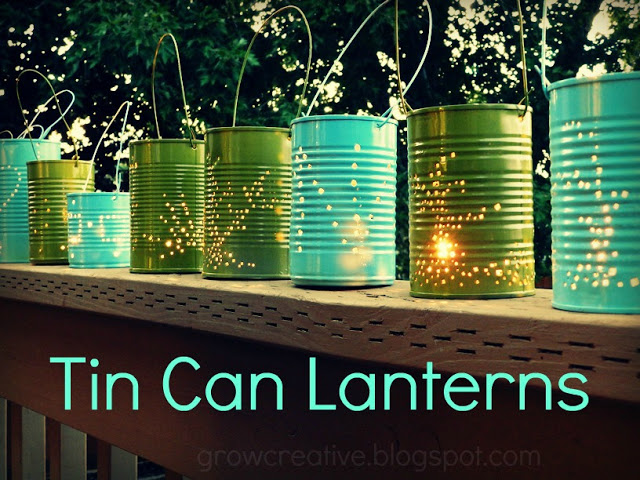 Sun Jar
                These are pretty simple, but provide a classy look to any backyard space. They're great by themselves or organized together in small clusters.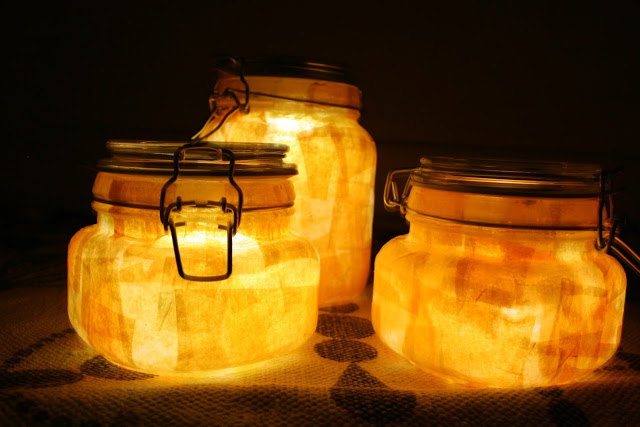 String
                This is the classic backyard lighting that you'll see at most places, but that doesn't mean it's not good. Pair these bistro lights with these poles to make it easier to hang them! With some creativity, you can get your backyard glowing just the way you want it!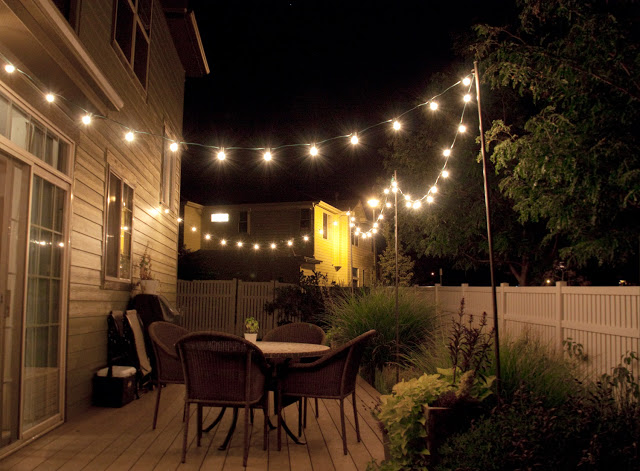 Rope
                If you have a garden enclosed by brick or cement then here's an idea to make that border shine! Take some rope light and put in on the inside of whatever's lining your garden. When the sun goes down your garden will be lit up exactly where you want it to be.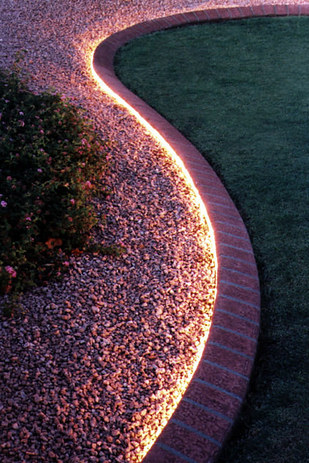 Pathway
                For gardens and backyards with paths, here's a simple and easy way to give them an even more magical feel at night. You can use candles, lanterns, jars, or whatever else you'd like to light your paths up for all your guests during the night. These ones are colorful and solar!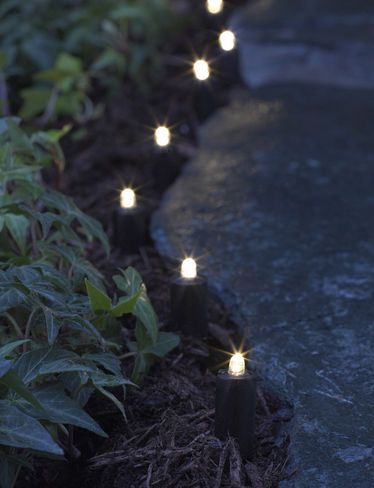 Trellis
                You can either buy the trellises or make them yourself and set them around the yard to light up your garden however you'd like! The bigger your backyard, the better this backyard lighting style is!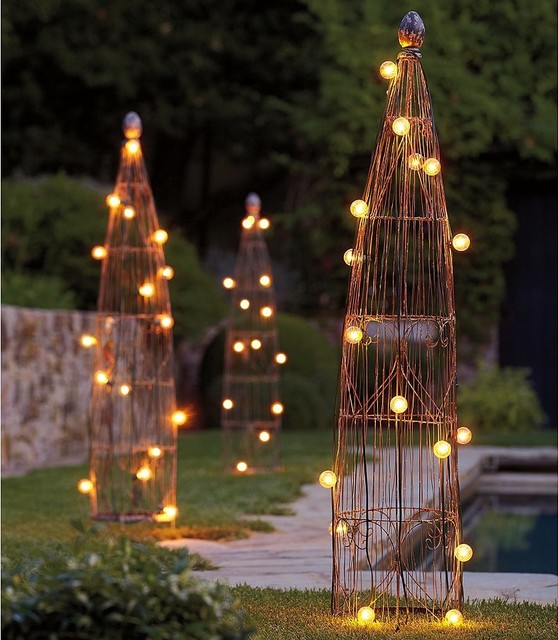 Orbs
                When the sun goes down and the moon comes up, so can your orbs! These ornamental lights provide an enchanting glow throughout your garden that's sure to impress anyone who comes for a visit!