Sometimes we simply just don't have enough space for all the green we want to grow. There doesn't seem to be enough yard, garden, or patio space to get all those plants and flowers we want. Instead of just growing out, grow up! Here are some great vertical garden ideas to help you maximize space and get as much green in your yard as you can!

Pallet and Pots
All you need is a wall, a pallet you can pull apart, some pots and you're good to go! Make a nice wooden board out of the pallet pieces and then attach pots to the grid. Then, fill them up and watch an entire wall garden come to life!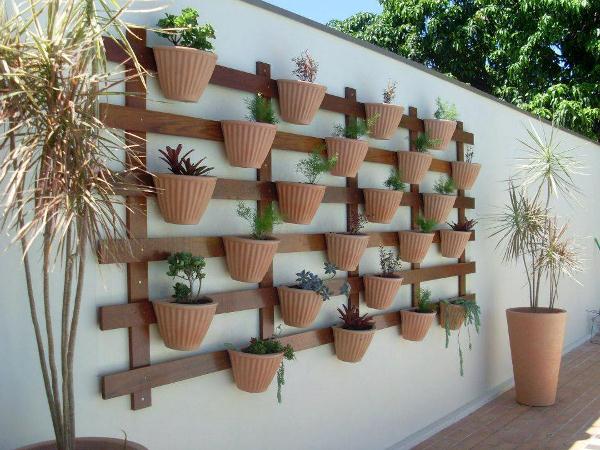 Ladder
This is a quick and easy way to add some vertical space to your backyard without having to do much. Just set up an old stepladder and use each step as a place to put some plants. Paint the ladder whatever color you want so it complements the rest of your yard and home.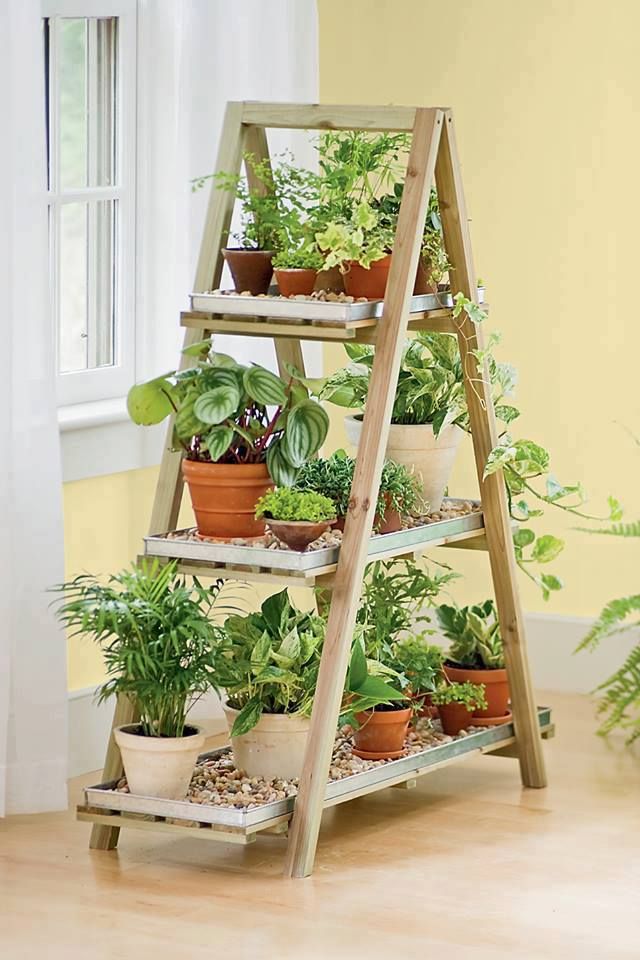 Wall Tree
Not only does this design give you more vertical gardening space, but it's also incredibly creative! Don't just hang your plants on the wall; take some time, be creative, and make a wall tree for your garden! The design can vary depending on the theme of your backyard, so go ahead and get started!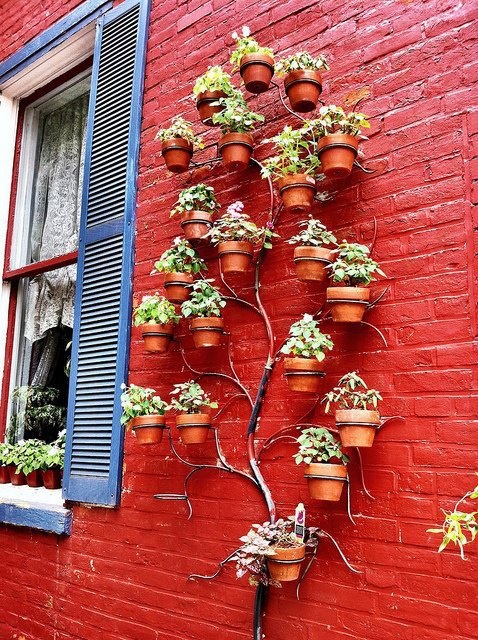 Mailboxes
When it's time for a mailbox to retire, it doesn't need to go to the dump, simply reuse it! Collect a few mailboxes, group them together, and use them as repurposed planters for a vertical garden design in your yard! You can choose any shape, size, and color of mailbox, as long as you make it look good!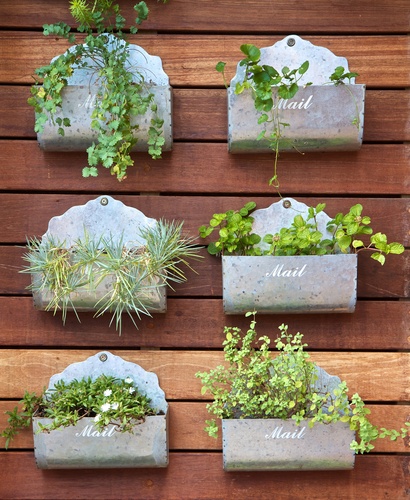 String and Cans
This idea isn't just for communicating anymore! Use strings and cans to make a fun vertical garden anywhere you want in your backyard. Although you can't grow plants that get extremely big, you can use this idea to grow flowers, herbs, and some small fruits and vegetables.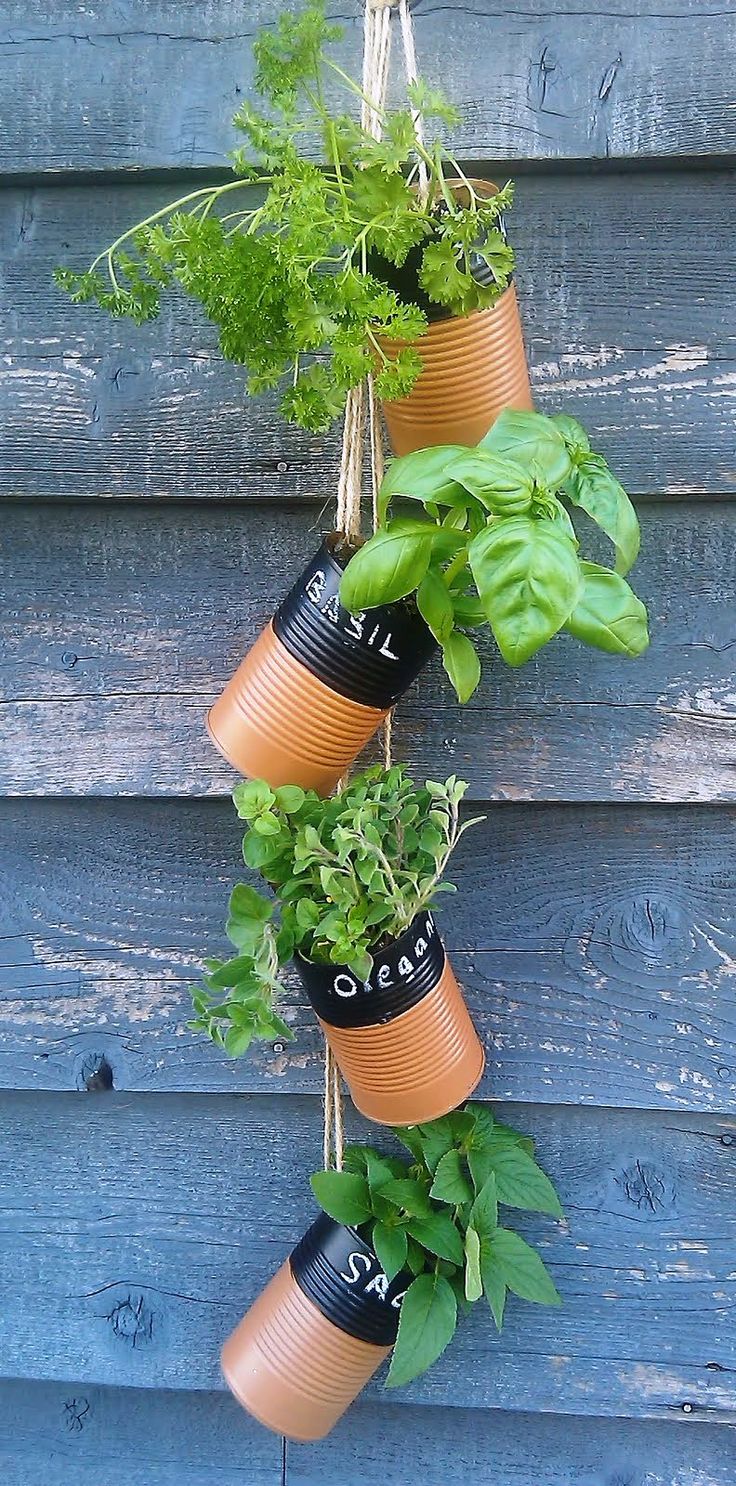 Pallet
If you've got a bunch of old garden pallets lying around, turn them into a vertical garden with a 90 degree flip! Lean the pallets up against your wall or fence, and fill the spaces with plants to grow nearly anything you want! Paint the pallets all sorts of colors to make your backyard pop with style!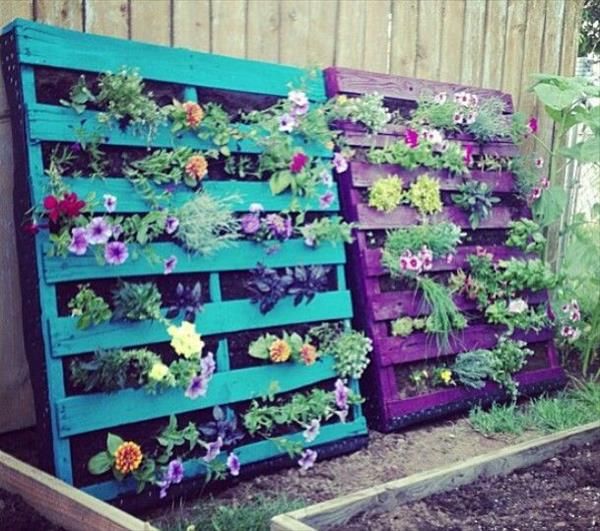 Pyramid
This design might take a little longer to build than some of the others, but it's still an awesome option to maximize the vertical space in your backyard. Each level is filled with soil so you can plant tons of greens and flowers without wasting much time or space!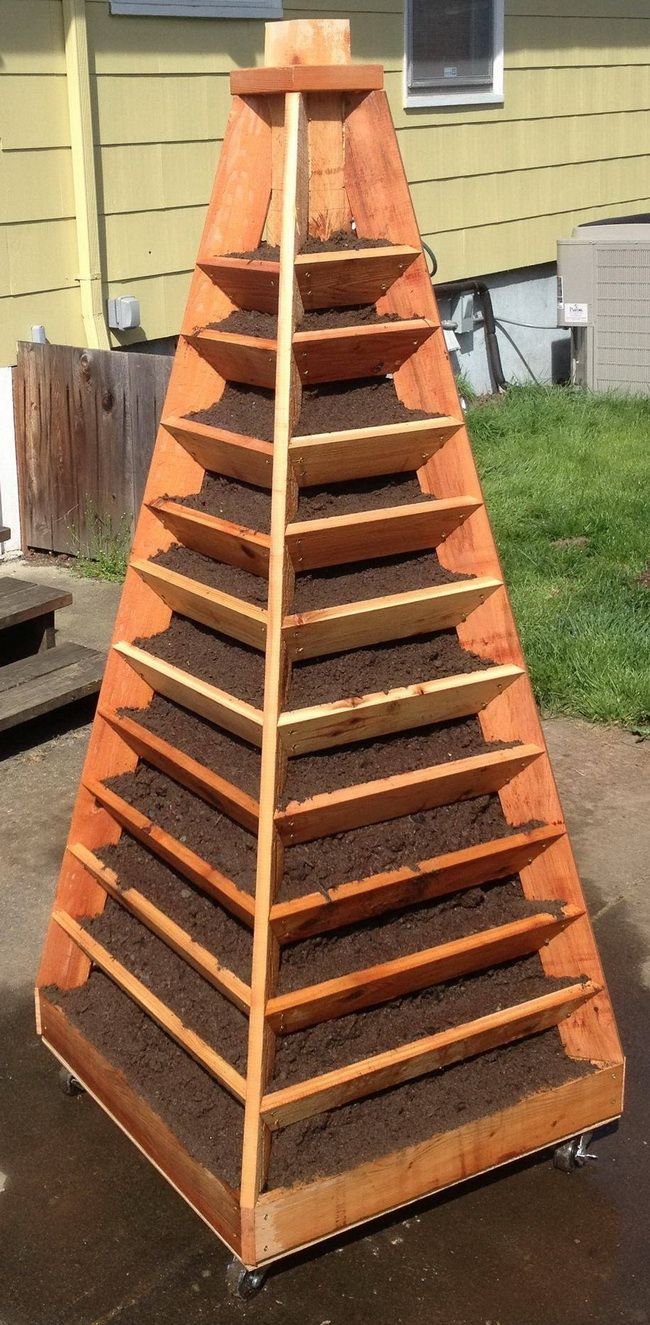 Gutter
This is a very creative idea! Take pieces of gutter and simply use them as makeshift planters! Just fill the pieces with soil, plant your flowers, fruits, and vegetables, and watch them flourish! The best thing about this idea is that it can fit nearly anywhere in your backyard.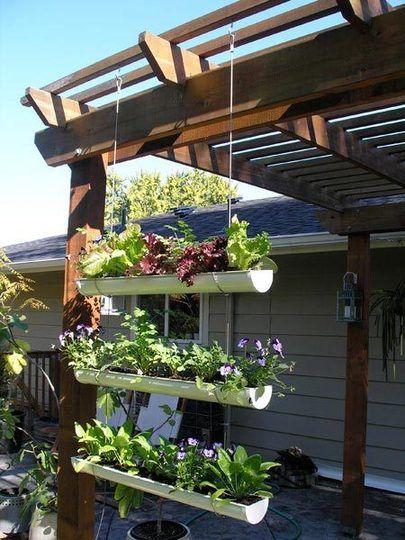 Shutters and Planters
Old shutters may not look good next to your windows, but they can be an awesome and rustic option for a vertical garden. Take the shutters, snap planters onto the slats, and watch your garden grow! There isn't a whole lot of space that is available, but this garden doubles as decoration as well.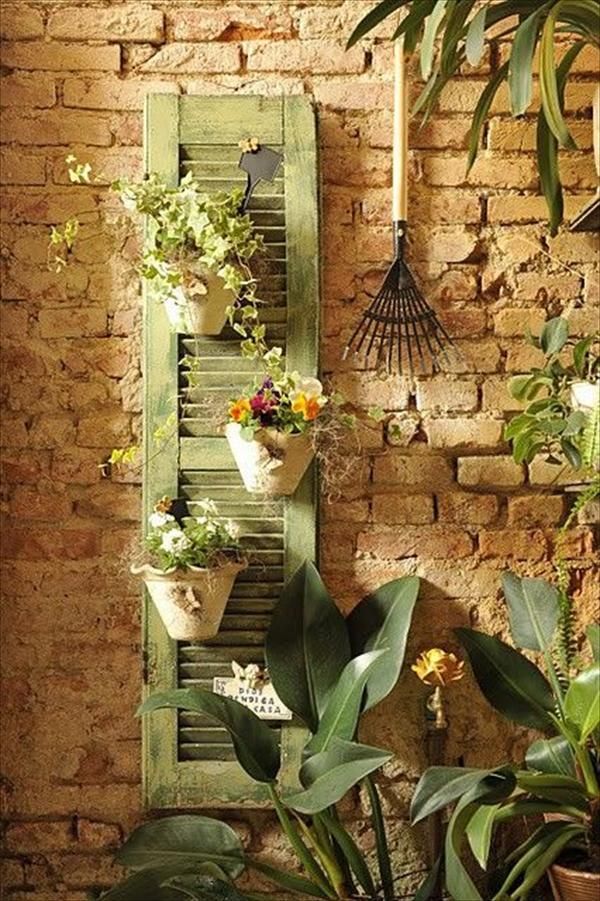 PVC
Although this may not be the prettiest of all the vertical garden options, it's easy to make and can be as big or small as you need it to be. Take lengths of PVC pipe, cut them to whatever size you need, drill and open holes through the whole thing, and then position them on the wall or fence to get a garden! Make sure the holes are wide enough to get your soil, pants, and hands in so it's not too difficult to take care of!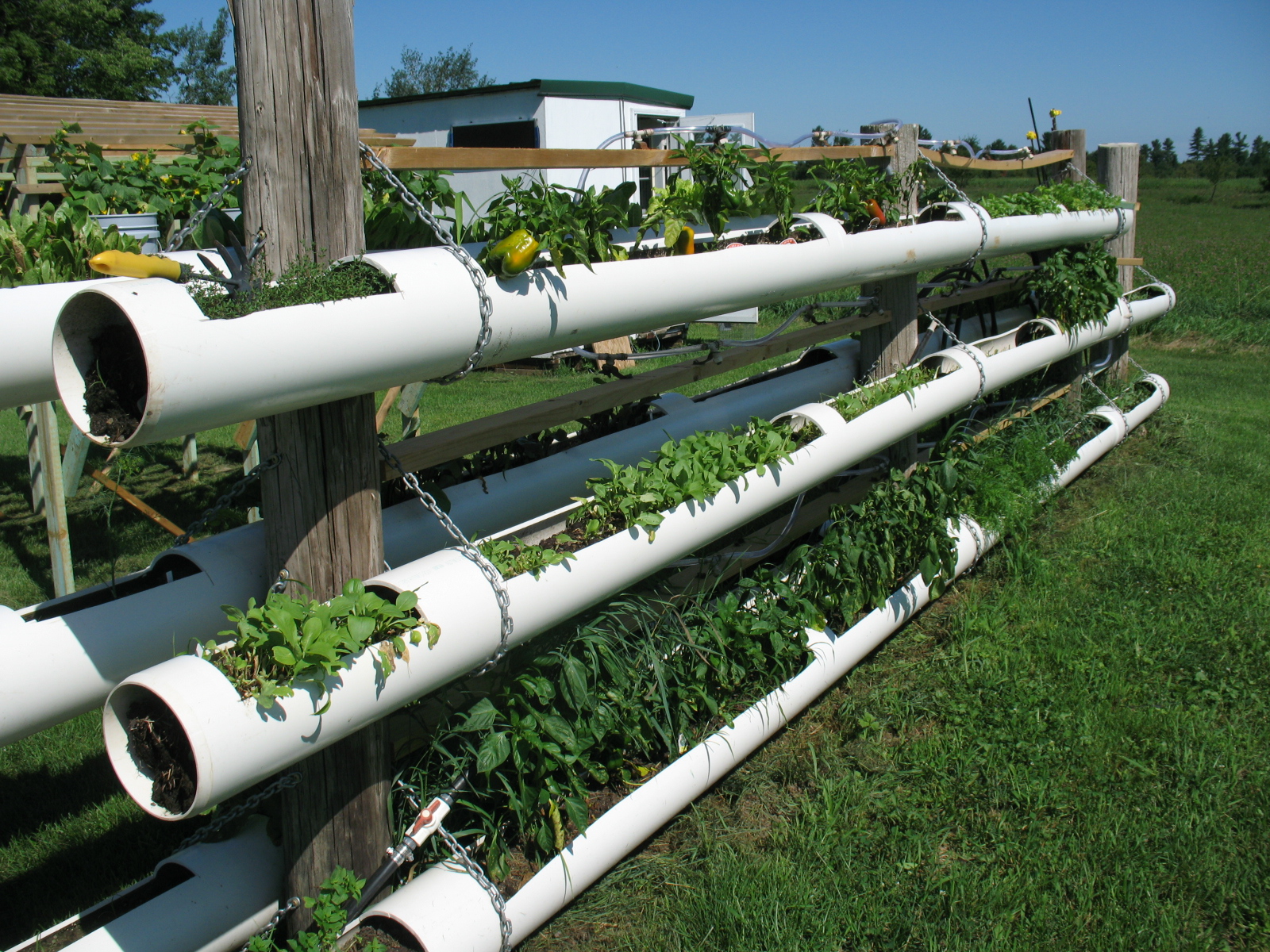 Tower
This design can be difficult to construct, but it's an awesome decoration for your garden that can also be used to grow plants! Also, this design is very customizable, so you can make it look however you want. Just make a tall tower that has slots and opening for plants, and then grow whatever greens you want in it!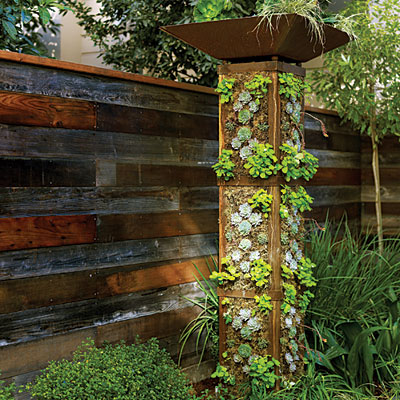 Copper Pipes
This idea looks best on a brick wall, so if you have one of those then I'd consider this design! Just like the PVC pipe, get as long or as short of copper pipe as you need, cut it open, hang it up, and watch as your garden grows!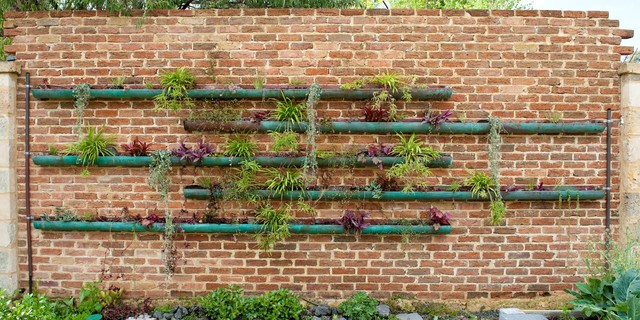 Trellis
This is the classic vertical garden design, but it's still a great option. The great thing about trellises is that they can be placed nearly anywhere and do a great job as decoration. If you don't want to spend a lot of time or money but want a vertical garden, then this is the design for you!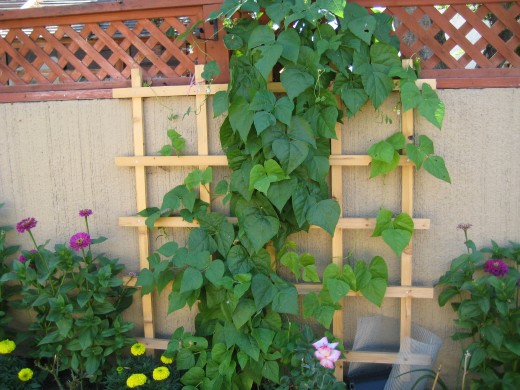 Wires or Mesh
There are tons of different ways to do this design, but the basic instructions and materials are the same. Hang a sheet of wire or mesh between or down from pieces of wood. Make sure it's tight and strong enough to hold pots without breaking or bending. Then, just add your plants and you're good to go!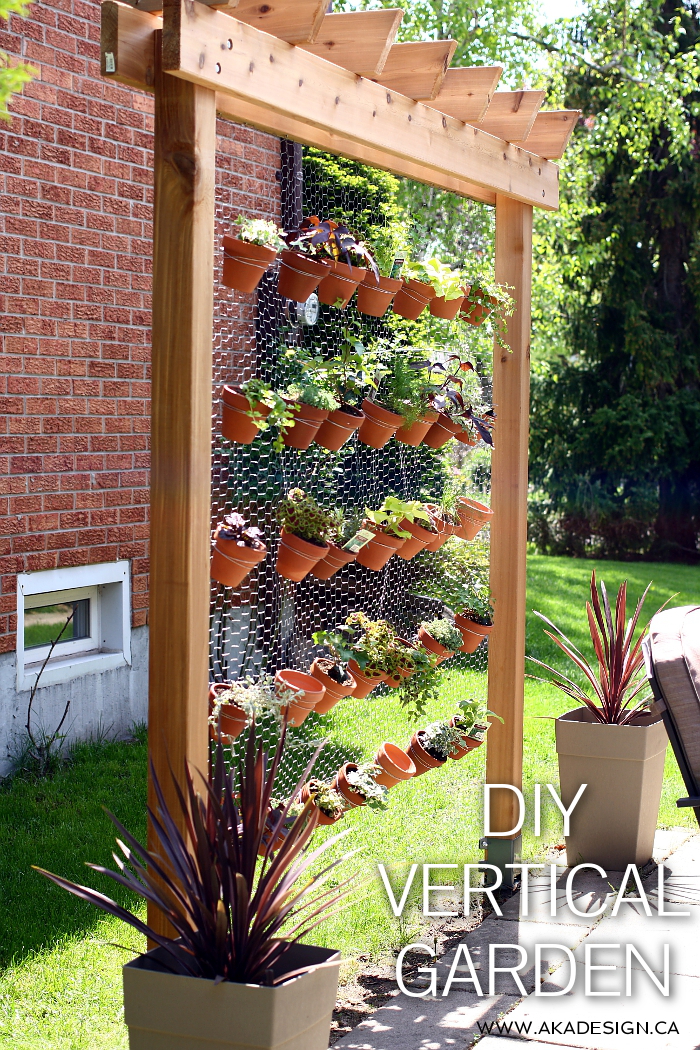 Bottles
This idea involves recycling and growing greens, so it's twice as environmental friendly! Take your old 2-liter bottles, fill them with soil, put a plant in them, and then hang the bottles on your wall or fence. Arrange lots of them in whatever pattern you want and, in no time, you'll have a widely spread vertical garden!