If you are toying with the idea of planting an herb garden, it's time to take the plunge. There are incredible benefits to growing herbs from home; the herbs are always available, they are good for you, and planting a herb garden can be practice for planting a bigger garden. Plus, gardening is scientifically proven to be a stress relieving hobby and you can grow the most exotic forms of basil (there are actually 30 in all, time to choose your favorite!)

The mason jar fad isn't going anywhere, anytime soon. There are just too many creative things to do with them! If you are lacking space, consider creating this wall herb garden. Use this tutorial from Camille Styles to DIY this beautiful herb garden.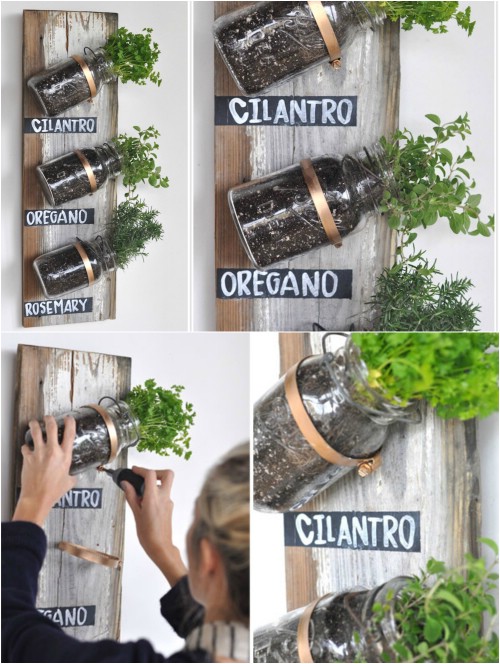 The Micro Gardener deserves credit for this stunning spiraled herb garden. This doubles as a great centerpiece for your yard and a lovely herb garden.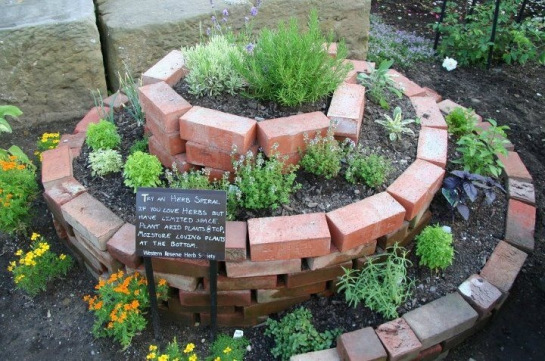 Create a vertical herb garden out of plastic bottles. A great way to repurpose old soda or water bottles in a really unique and urban way. The project tutorial can be found on Rosenbaum.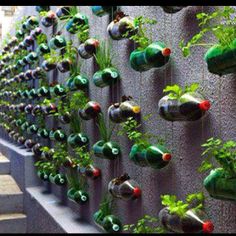 Create a "planter-ladder" with these instructions. A great idea for gardeners with limited outdoor space. This is also easy to maintain, all of the herbs are located in the same area!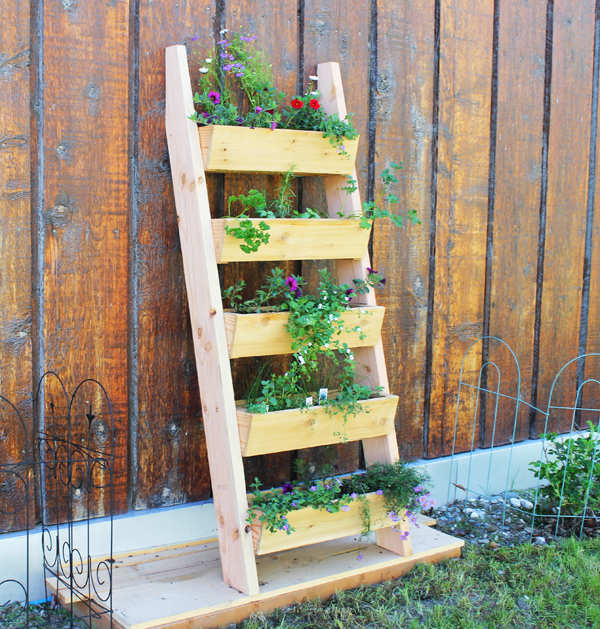 Susie Fraizer had the grand idea to create a hanging herb garden. Use mason jars and scrap pieces of wood. This makes a stunning decoration and a great garden! Of course, be sure to hang this in an area that gets plenty of sunlight!

Use an old china tea cups as planters for your herbs. What a great way to reuse old dishes and give them a new life. Repurposing is grand!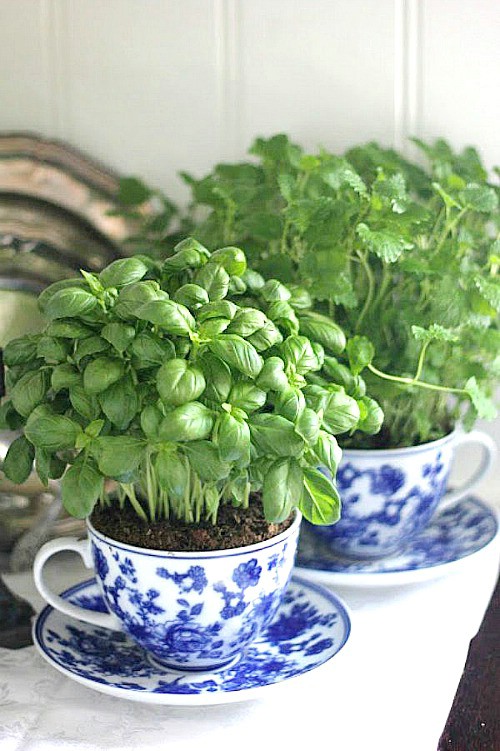 Another great recycling idea is to cut the tops off of two liter bottles. The spout acts as a great draining mechanism, keeping your herbs perfectly watered. Get the instructions here.

There are no shortages of pallet projects these days, and the projects aren't stopping here. Use a pallet as another vertical garden idea. Because the pallets are basically free, this project costs virtually no money. Tutorial here.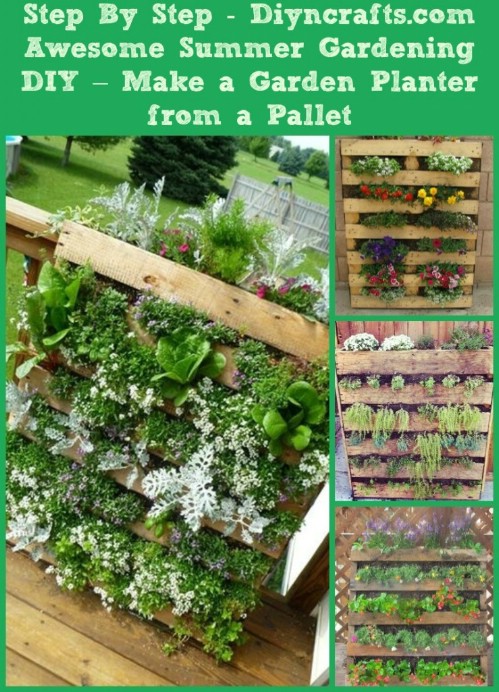 Our Cozy Cubby Hole thought up this great crooked pot idea. Use a metal rod to keep your pots in place. You could even use old wine corks as a way to tell what the plants are!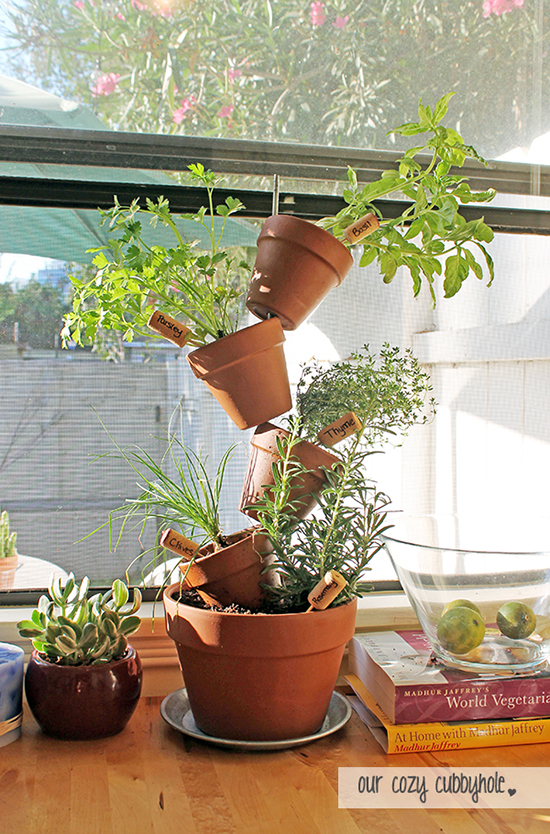 Another variation on the hanging herb garden, but this one uses glass mercury bottles. These bottles were originally made to hang candles, but can be remade to grow herbs. Idea from 11 Eureka.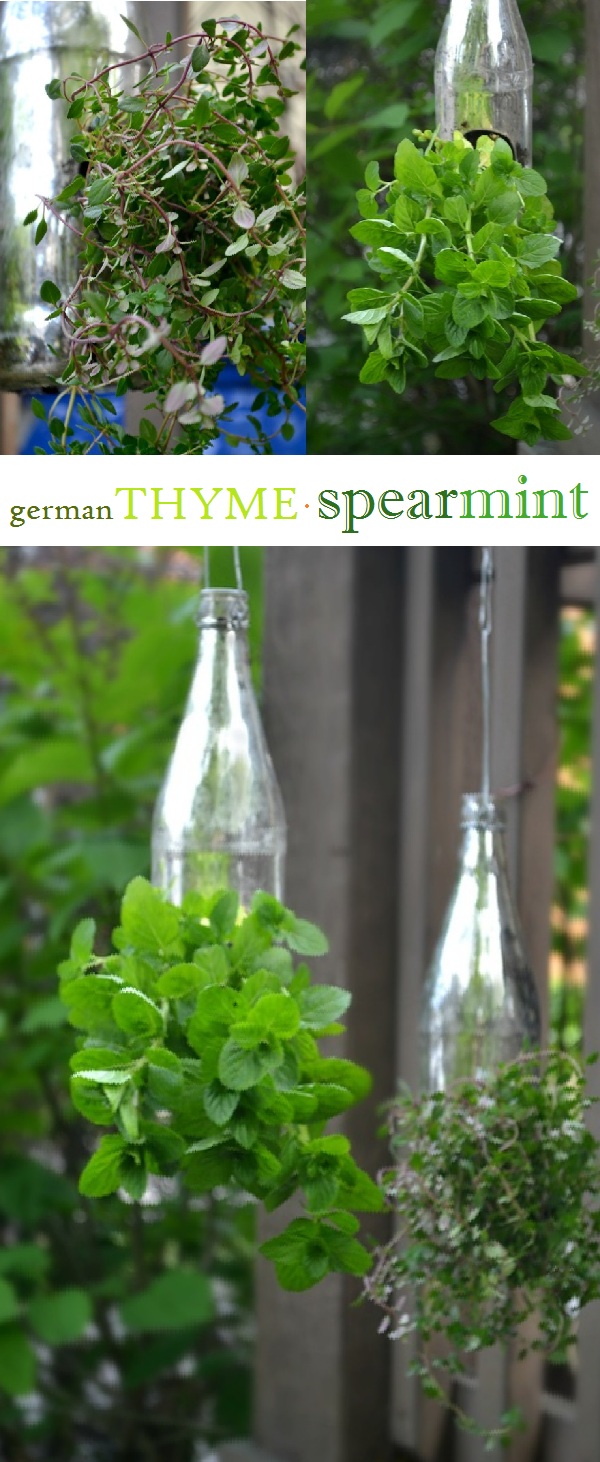 Use an old shoe organizer as a planter. Yet another great vertical garden idea from Green Upgrader  Vertical gardens help protect from digging animals and other harmful elements.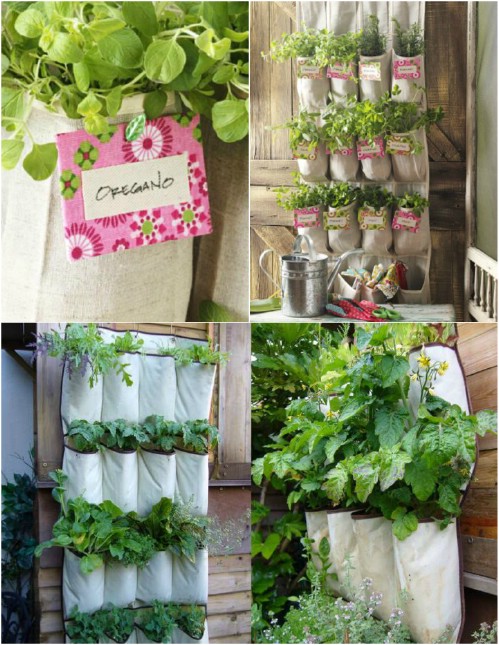 A lovely repurposing idea from Apartment Therapy suggests using old tea tins as planters. This gives your space a totally vintage look, and who doesn't love that?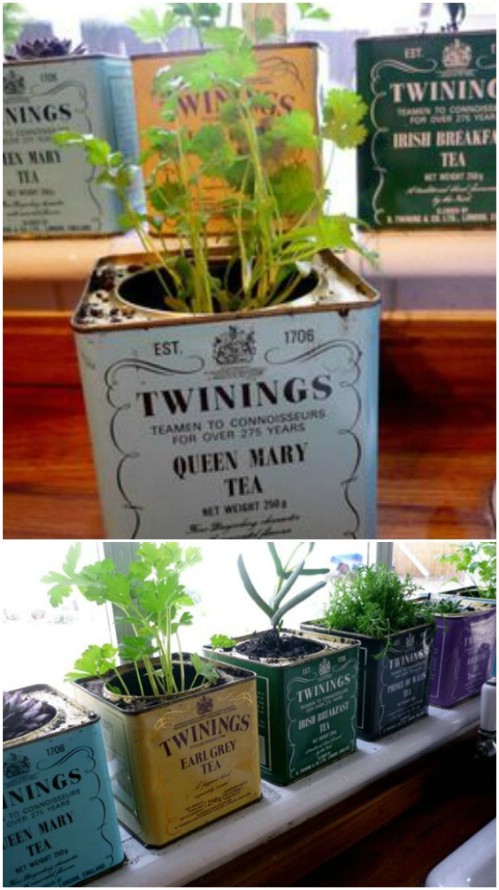 Use pegboard and coffee mugs to create this indoor planter. When given adequate sunlight, this herb garden is sure to flourish! Idea from here.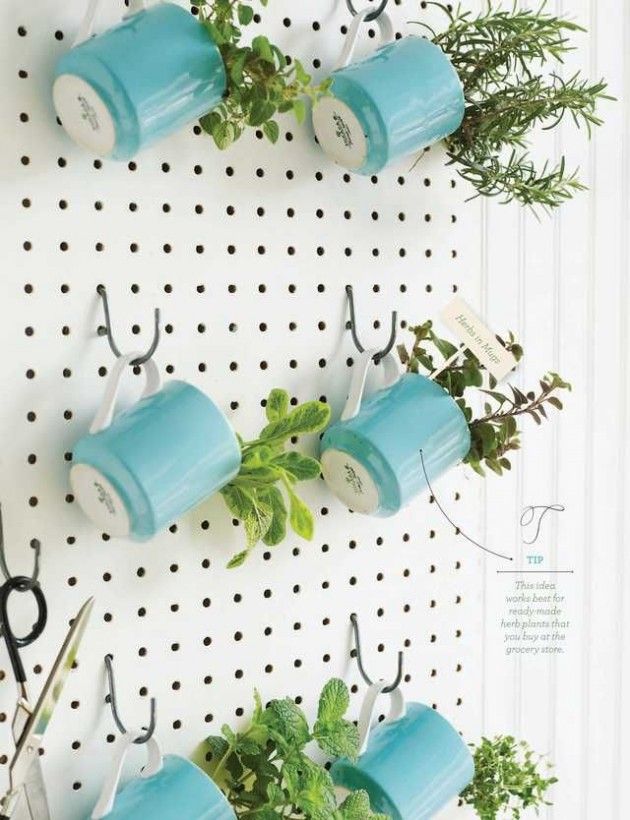 Use old tires as a planters for your herb garden. Tire disposal can get expensive, so it's best to reuse any items that you may have!