When the sun is shining and the birds are singing, we all want to be outside as much as possible. But the summer beauty doesn't last very long if there's nothing for us to do! Stay outside and stay entertained with these great DIY backyard game ideas that you, your family, and all your guests can play whenever the heart desires!

Yard Twister
Twister is a classic and fun game, but it's limited in how many can play and the board often gets wrinkled and squished when played on the grass. Avoid all those problems with your own version of twisted sprayed directly onto the yard! There are tons of cheap and safe sprays you can use to get the colorful Twister circles you want.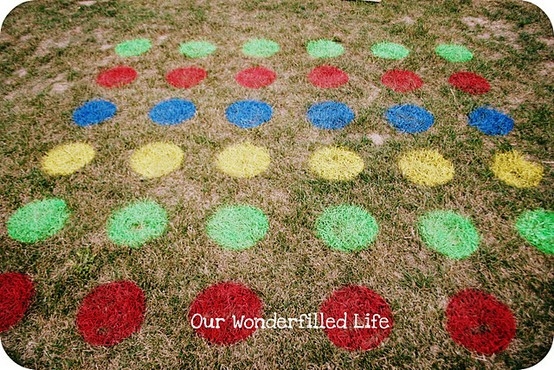 Jumbo Ker-Plunk
Bigger is better, right? Try this exciting version of Ker-Plunk that's sure to keep the kids and guest entertained for hours! It requires very few materials and is a great way to get everyone involved in some backyard fun!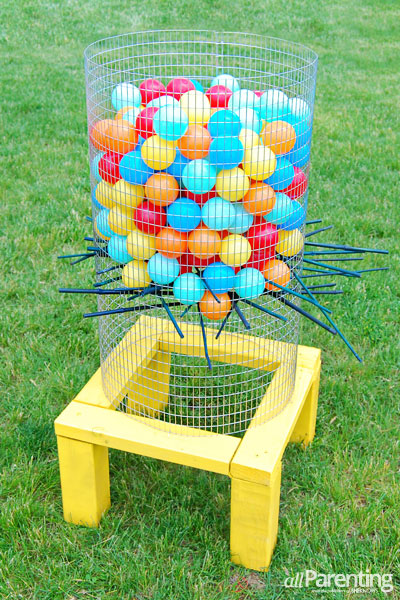 Giant Jenga
If Ker-Plunk's not your thing, then how about a giant Jenga set! You can paint the pieces for even more colorful fun or just leave them normal and watch your guests compete against each other!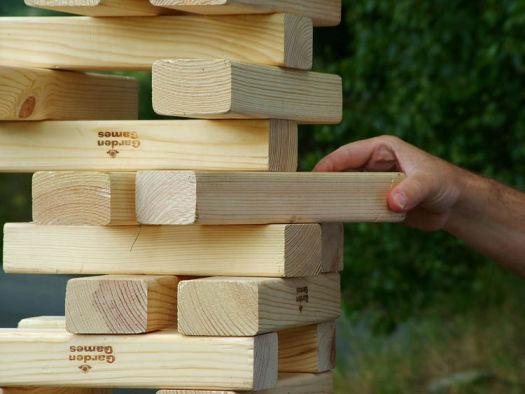 Tarp Game
This is a great game for outdoor fun and also for sports training! Take a tarp, cut shapes into it, line the holes with duct tape, and write point values next to each shape. Give your kids a ball and watch them be entertained for hours!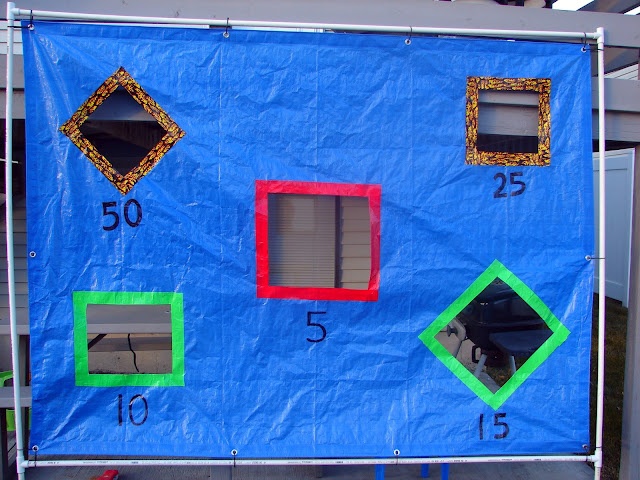 Nature Scavenger Hunt
This is a great idea and simple to make! Put a list together of different kinds of things you see in nature and have your kids try to find as many of them as they can. They can compete as a team or against each other.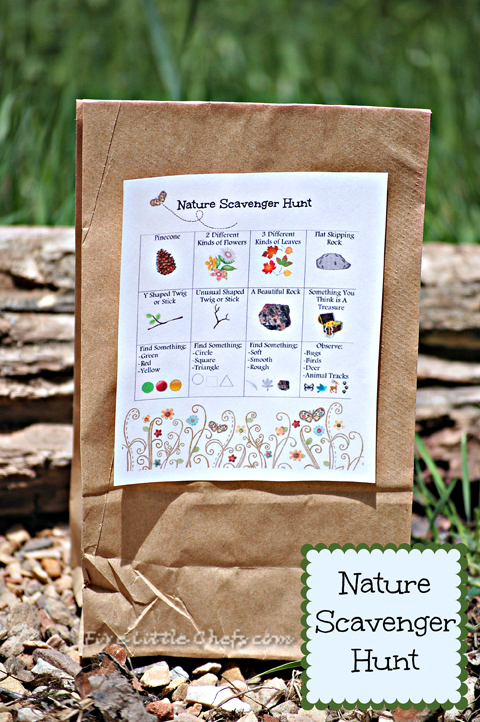 Backyard Bowling
While this may take some time and effort to make, it's an awesome addition to your backyard. Whether your entertaining guests or keeping your kids busy, this game is sure to keep everyone having a good time.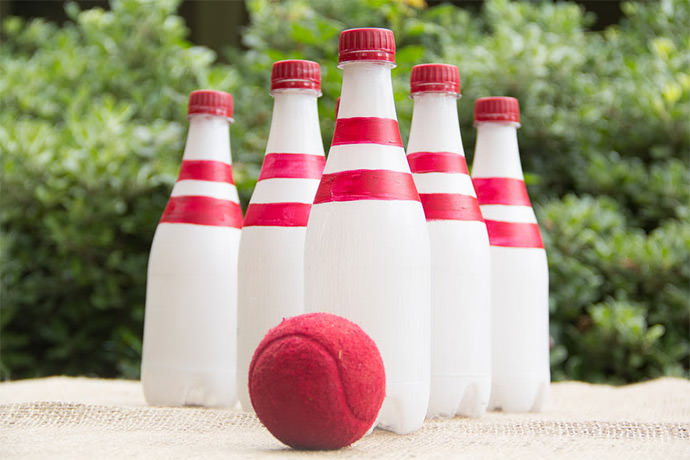 Garden Tic-Tac-Toe
Not only is this a fun and classic game, but it also acts as a great decoration for your yard. Paint the pieces bright and fun colors that go well with the rest of your patio décor. You can even use an old tree stump as the playing board!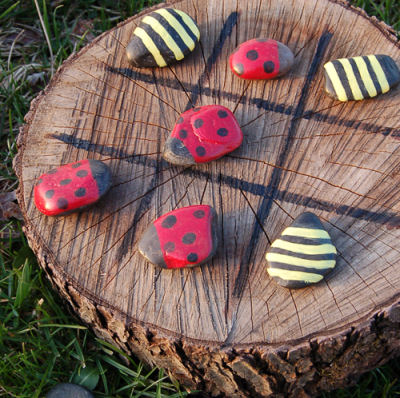 Elevated Tug-of-War
Take tug-of-war to the next level with just a few milk crates or tree stumps. Instead of just playing on the ground, each player gets on a stand, which adds balance as a key element to this game. Just make sure that, wherever you play, the ground is soft so no one gets hurt when they fall.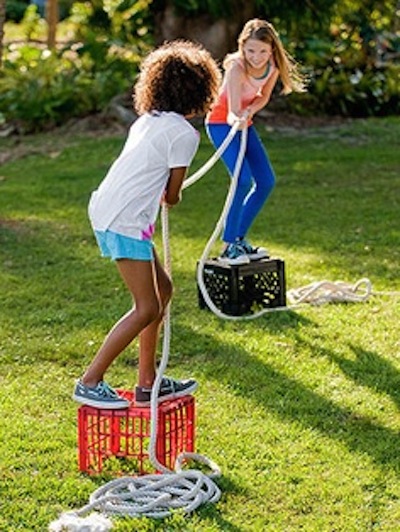 Balloon Dart Board
The noise and mess may be a little bit of a turnoff, but this is a great idea for a backyard game, especially on holidays like the 4th of July. Pick balloons that match the colors of your party or go crazy with whatever kind you want. Just make sure to watch the kids carefully if the darts are really sharp.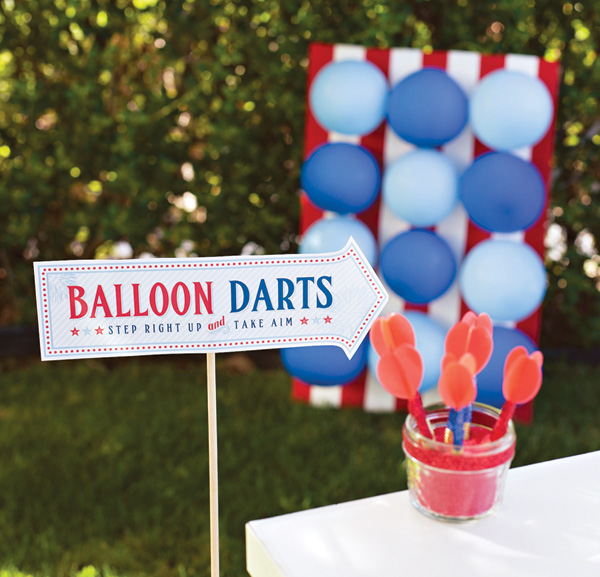 Ring Toss
This game is relatively easy to make and can be played nearly anywhere in the lawn because it's so portable. Make the rings in numerous colors so that teams can play against each other and watch the competition begin!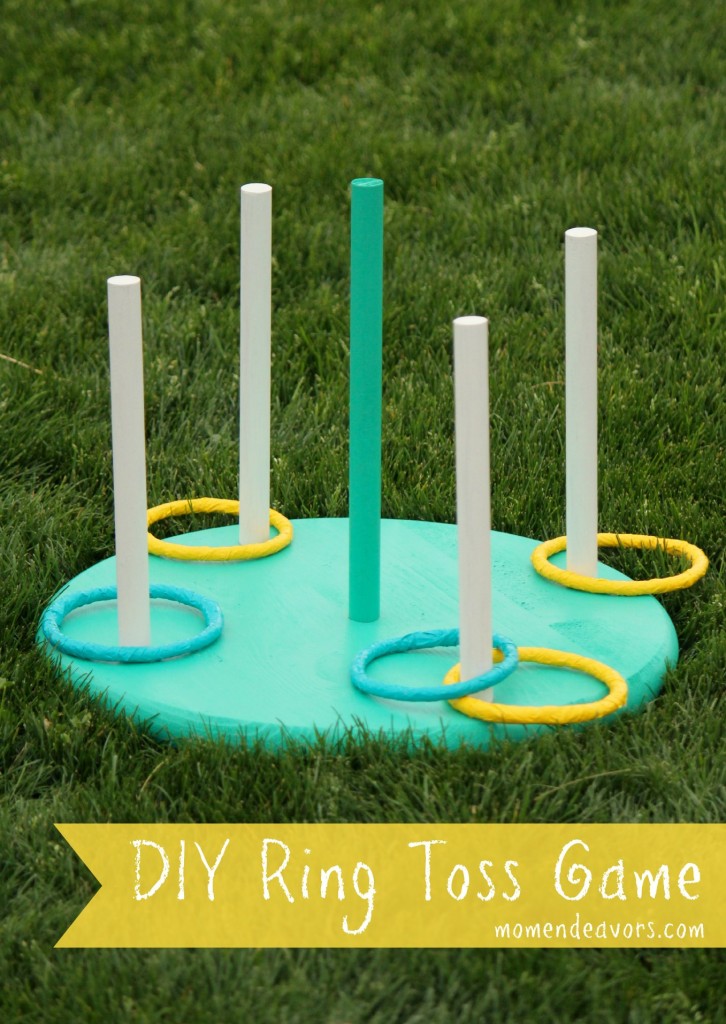 Bean Bag Toss
There are quite a few ways to make this, but a vertical version adds another dimension of fun to the game. Few supplies are required to build a bean bag toss, and the most important part is that it brings your family and guests closer together through a little friendly competition.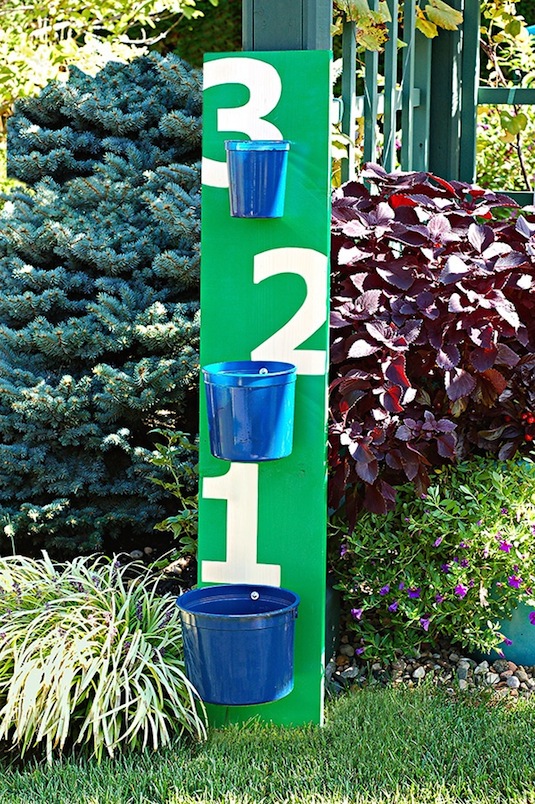 Ladder Golf
This is a little more complex to make than some of the other ideas, but ladder golf is a great game that requires a little bit of both skill and luck that your guests are sure to enjoy. Although you can make them as long or high as you want, the traditional ladder golf ladder has 3 rungs in it.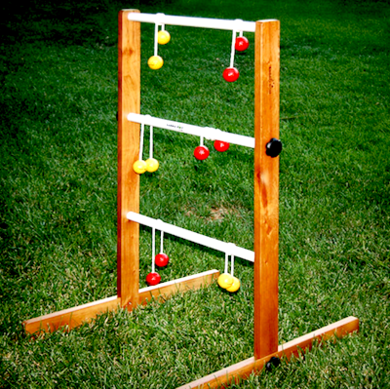 Cornhole
This is an incredibly simple backyard game to make and easily entertains guests of any age. The better you and your family get at cornhole, the farther you should move the target to test your skills!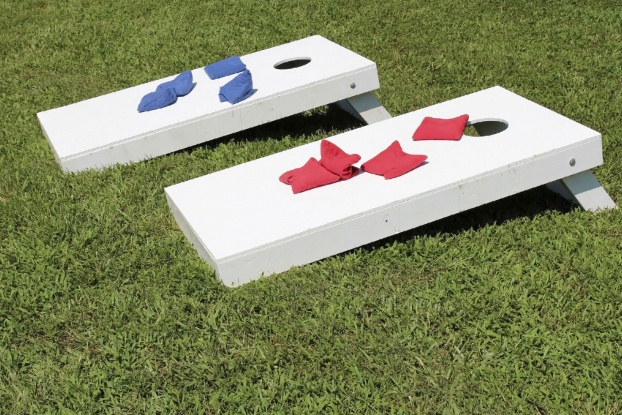 Horseshoe Pit
Although this idea takes a little more building time than the others, you can make a smaller more simple horseshoe pit if you'd like. You can also use actual horseshoes or make your own that aren't as heavy and may be more kid-friendly.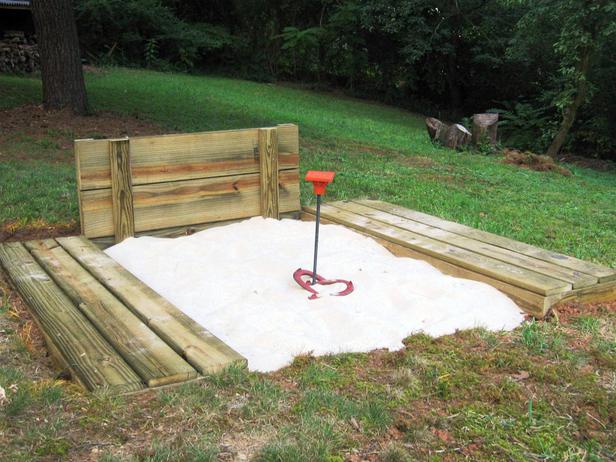 Lawn Chess
There is the complex version and simple version of making lawn chess a reality in your backyard. You can make actually solid pieces with cement blocks to mark the board, or you can go the cheaper and easier route and make the pieces and board out of cardboard. Whatever you choose, this idea is intellectual and exciting!