One of the best outdoor projects to do with a pallet is to make a garden path. Just take the slats and use them as steps in the path!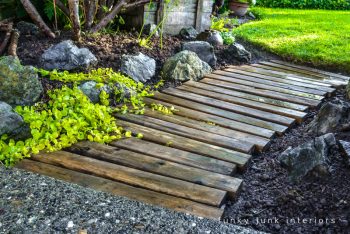 If you don't have one already, then use pallets to make a potting bench. This allows you to organize and easily access all of your gardening supplies in one convenient spot.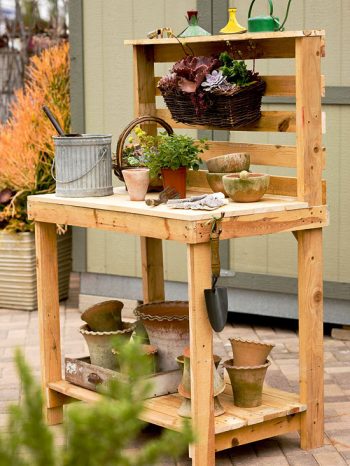 You could also go for a wall mounted potting bench. It's a bit smaller, so it's easier to make and doesn't take up as much room if you're tight on space.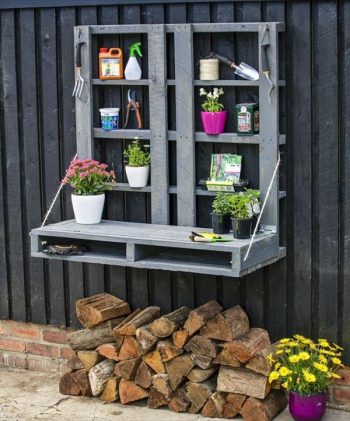 I think this garden tool holder is one of the best projects you can make for outside. It easily stores and organizes your supplies without any hassle anymore!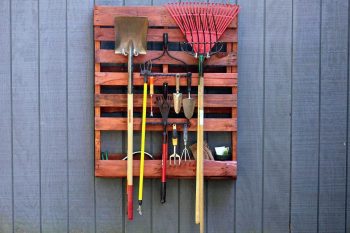 If you don't have much space in your backyard but love to garden, then use a pallet to make a vertical garden. It's cute, easy, and looks great!
If you want to make a fun pallet project that you and your family will love, then make this awesome hanging bed! How relaxing would this be to lounge in for an afternoon?
Add some privacy to your yard by creating a fence out of pallets! You can make it whatever size and style you want, plus you can color it. Just have fun with it!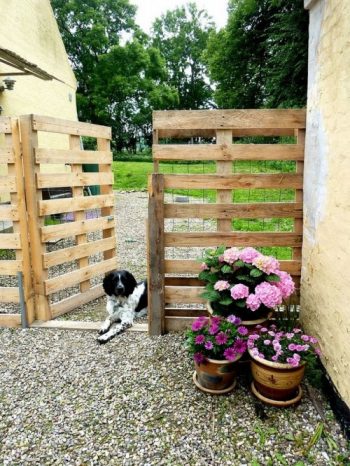 A garden trough is a really helpful project for your garden because it provides more potting area, and it also is really cute!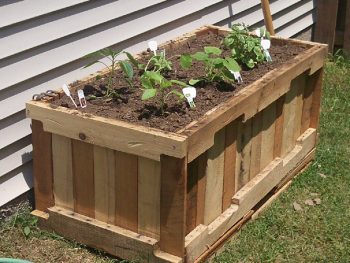 Use an old garden pallet to hang pots on it for a small garden! This is such a cute idea, and looks great if you use cute little pots!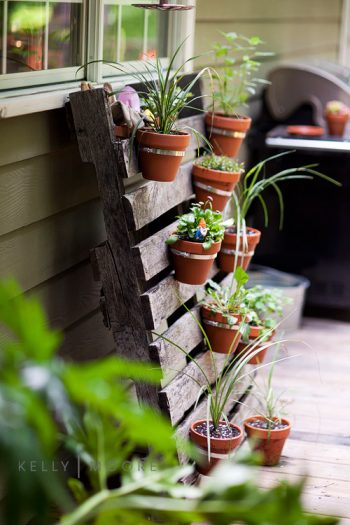 If you're crafty, then consider making a covered sandbox, to prevent any sand from billowing around your yard. There are a few different ways to do this, but they all involve pallets and they all look great!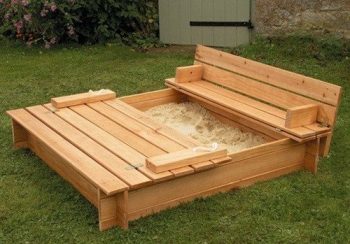 Another project for those of us who have some carpentry skills is to make a furniture set. That's right, you can make tons of furniture out of pallets, as long as you have the supplies and know what you're doing.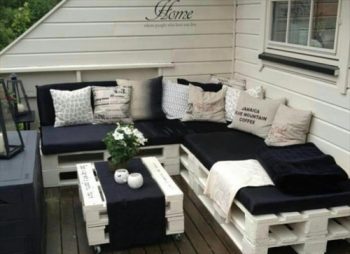 You could also consider making a full on deck! It's a little ambitious, but if you have the time and think you can do it, then go for it!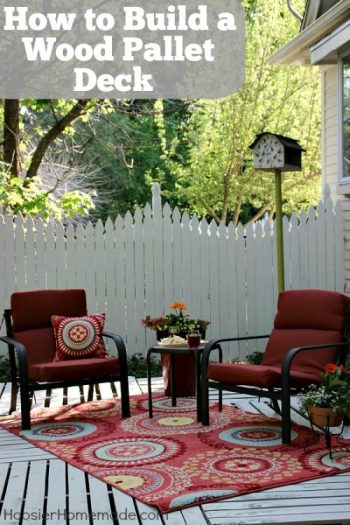 Another cute idea you can make with old pallets is a display case for potted flowers. This looks absolutely gorgeous on the front porch or even the patio.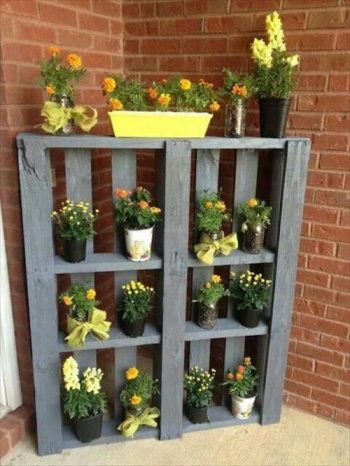 Turn up the dial on your outdoor productivity and use pallets to make a greenhouse! This is especially handy in the winter or colder months, when your plants need warmer air.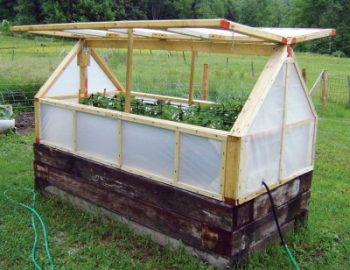 Use the pallet boards to make a compost holder for your garden. It doesn't need to be big or fancy, but this is a great outdoor project!