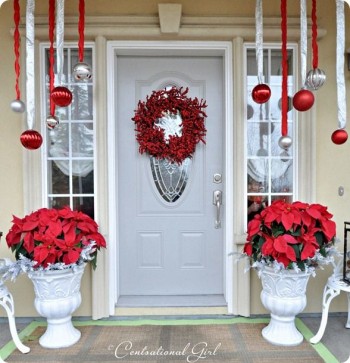 If you have any leftover ornaments, then put them to use on your porch! This is a great idea. Just hang them with ribbon from the railings or from the top of your porch for a cute decoration!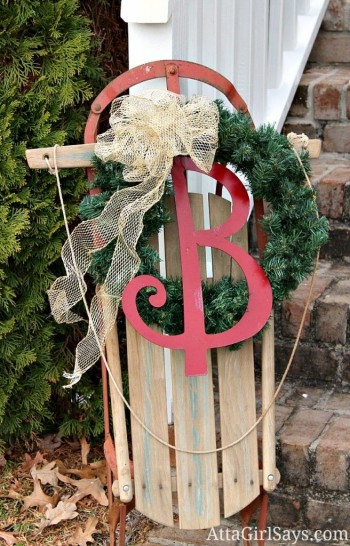 Use a sled as a fun decoration on your porch. It gives a great rustic feel and, best of all, if it snows then you can use the sled right then and there! Here's a link to purchase the sled that I use in my holiday decor. It is a bit smaller, but I love that I can decorate with it anywhere!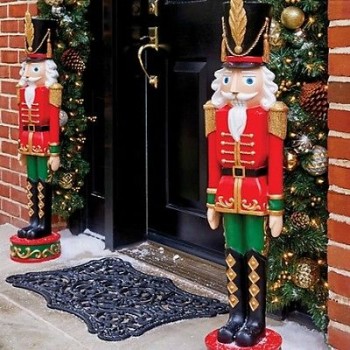 Nothing says Christmas quite like nutcrackers! Add a few nutcrackers  on either side of your door. Get the nutcrackers here!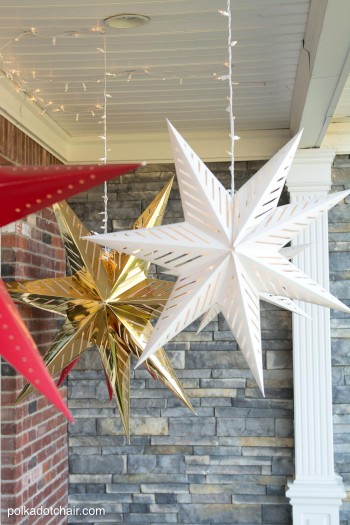 Make (or buy) a star that you can hang up in your front porch. You can put it in between the railings, hang it from the ceiling, or put it anywhere else you think it would look best.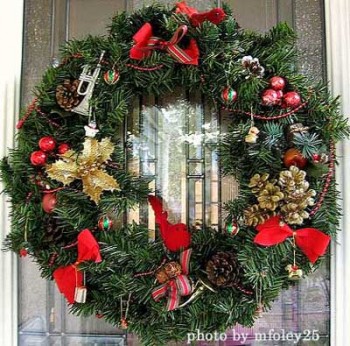 Wreaths are a classic Christmas decoration that you can put anywhere on your porch. The front door is the most common, but you can put it anywhere! You can make or buy one out of anything—from ornaments to burlap.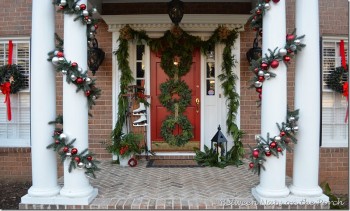 Decorate with a garland that matches the wreaths that you have up on your porch. You can even add some string lights to the garland to get a better effect!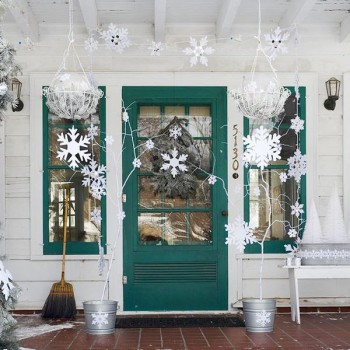 Snowflakes are a fun Christmas decoration that look great on your porch! You can make them out of wood, paper, plastic, or buy some from the store. Whatever works best for you and your family!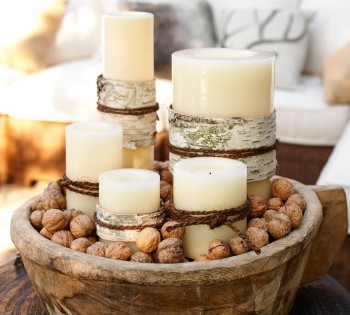 A rustic Christmas bowl is a fantastic decoration for your porch if you have furniture. Just put the bowl on the end table or coffee table and it looks fantastic!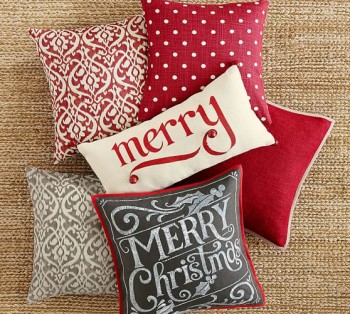 Get or buy some Christmas-themed pillow covers (be sure that they're weather-proof!) for the pillows on your porch furniture! There are tons of different designs and styles to choose from, so get whatever best matches your theme!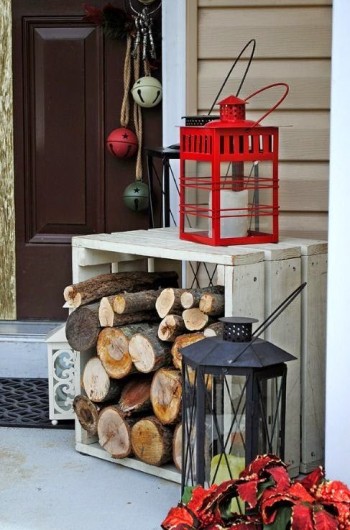 One of my favorite porch decorations for Christmas is a firewood holder. That's because it's both a decoration and practical—you can actually store firewood in it!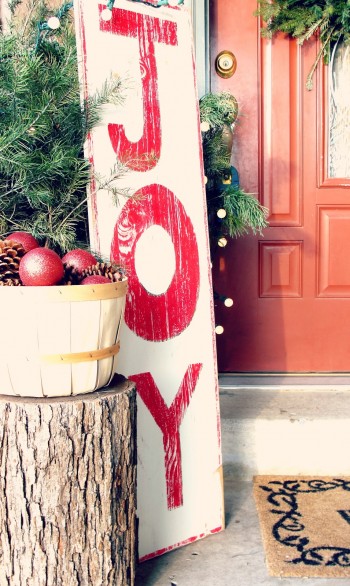 A great Christmas decoration is a sign. You can make your own or buy it from the store—either one works. If you make one, choose a style and saying or design that ties your whole home together.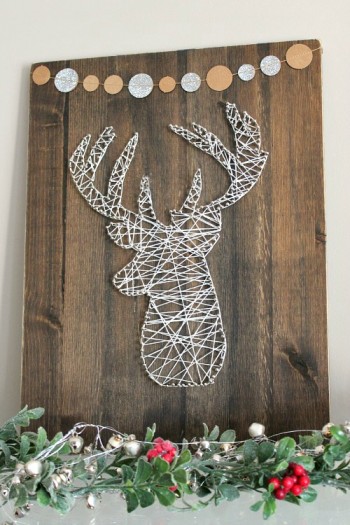 Make this adorable reindeer string art without much work or time at all! It's super cute, great if you're going for a rustic Christmas look, and can be placed anywhere around the porch.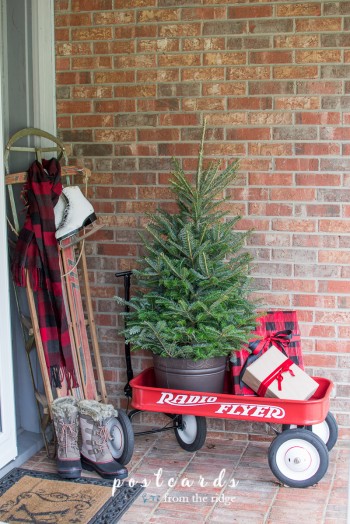 Put together a bunch of Christmas paraphernalia and make it look great! You can use anything from metal buckets and mini Christmas trees, to sleds, to snow boots, and so much more! Just have fun with it!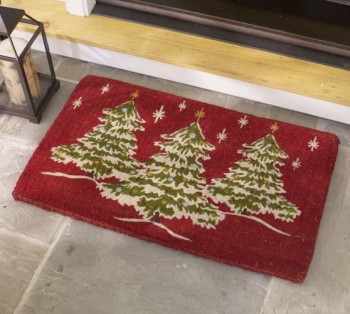 Make or buy a Christmas mat that is super festive without much work on your part! It greets your guests right away and really helps add a touch of personality and holiday cheer!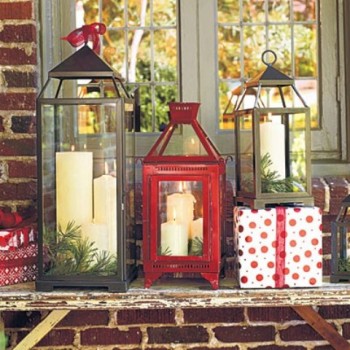 Lanterns look great anywhere! Put a few on your stairs or directly on the porch. They look great, give a nice classy feel, and can even be used to add more light to the front of your home!