If there's one thing in life that we could make easier, it's gardening. There's already planting, digging, pruning, and a big hot sun over our heads that make it hard enough. In order to cut some of that work away, here are 16 DIY hacks for your backyard!

Portable Plants
                Nothing's sadder than having to pull out your favorite plants and flowers when the seasons start changing. Not only is it sad, but it's also a lot of work! In order to save you time, put containers in the ground, plant your flowers in pots, and when it's time to switch, just pull them out and put the new ones inside the containers!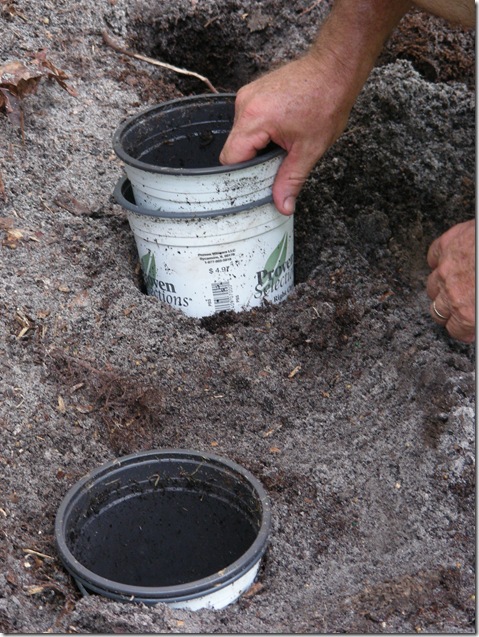 Wine Bottles for Watering
                Here's an idea if you're going on vacation or just want to make sure your plants get enough water day-to-day. Fill a wine bottle with water, put it upside down in the soil, and you're good to go! Use fancy and colorful bottles to add some fun to your plants!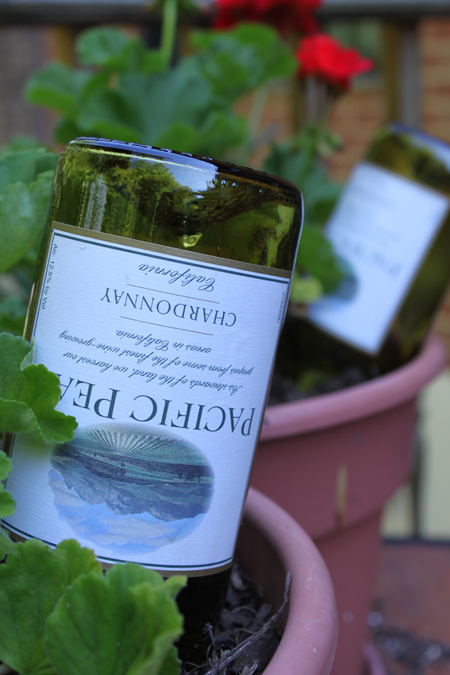 Eggshell Starters
                With a hole for draining, a little bit of soil, and a few seeds, you can turn a normal eggshell into a perfect starting tray for any of your seeds! Eggshells both hold the starter and can put a little bit of nutrients into the soil.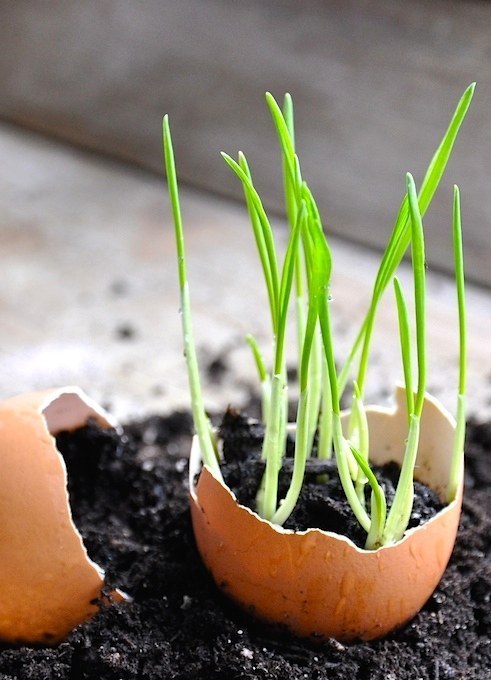 Lightbulb Vases
                Don't just throw away old burnt-out lightbulbs; reuse them to make unique vases for your plants! Hang them from strings on the deck and you'll create a fun green area right on your patio!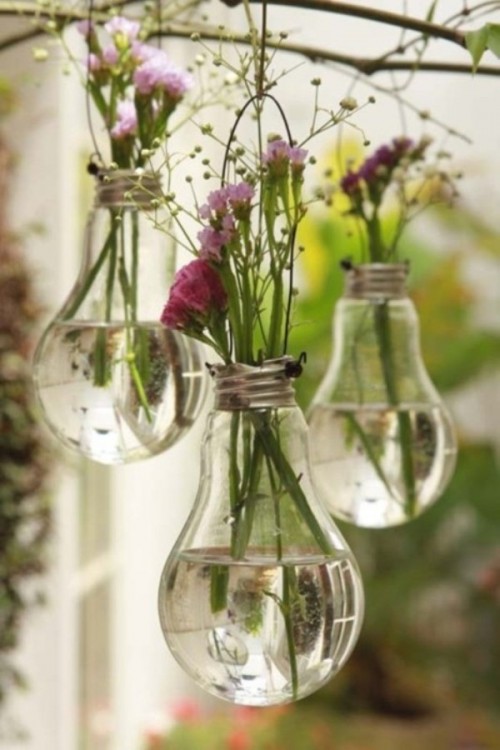 Garden Forks
                If animals getting into your garden are a problem for you then here's a solution! Put plastic forks into the ground around your plants and it will hinder animals from tromping around your garden! You can even paint them if you want to add some color to your yard!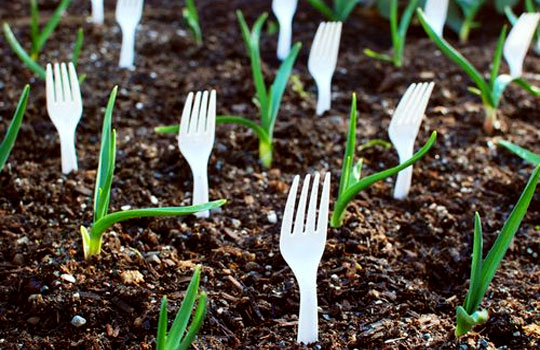 Hula-hoop Pool Warmers
                This is an ingenious idea if you have a pool; nothing's worse than freezing cold water. Instead of spending money on an expensive solar cover, just get some hula-hoops, fill them with black plastic (you can melt it around the edges), and put them in your pool. The black will absorb heat, which will transfer to your pool, making it a warm get-away for your whole family!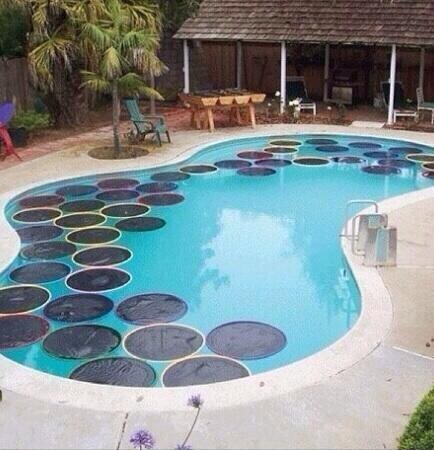 Grill Cleaner
                Don't spend hours trying to scrape and rub your grill clean; let science do the work for you! Put your grill racks into a black bag with some ammonia, tie the bag shut, and put it in the sun. The vapor from the ammonia will loosen the grime on your grill and then you'll be able to just wipe it clean!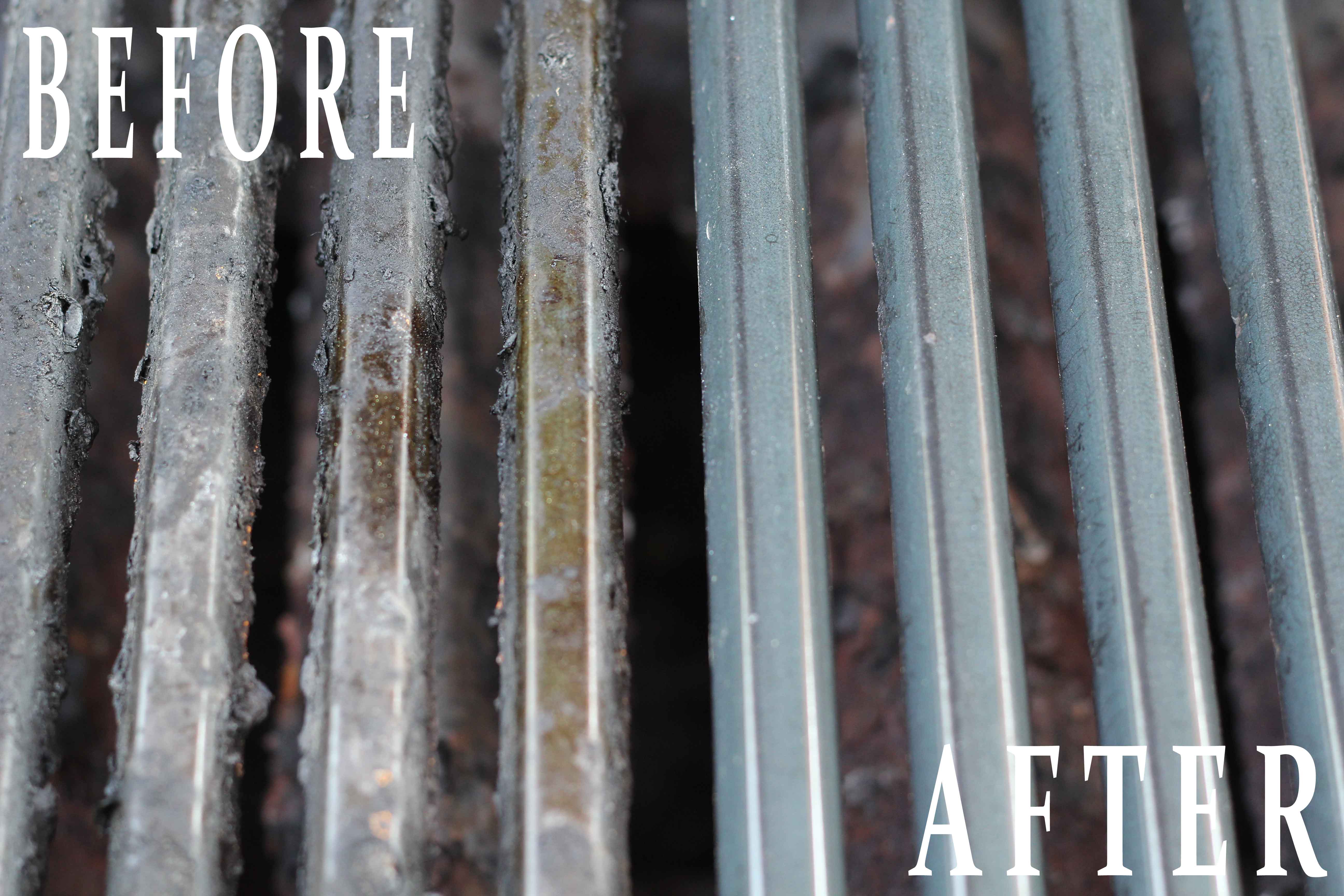 Wasp Trap
                Having a party spoiled by wasps flying around and stinging your guests is not the best note to end on. Make a quick-and-easy wasp trap by bending in the neck of a bottle with honey at the bottom. Wasps will fly in but will get stuck and unable to get out.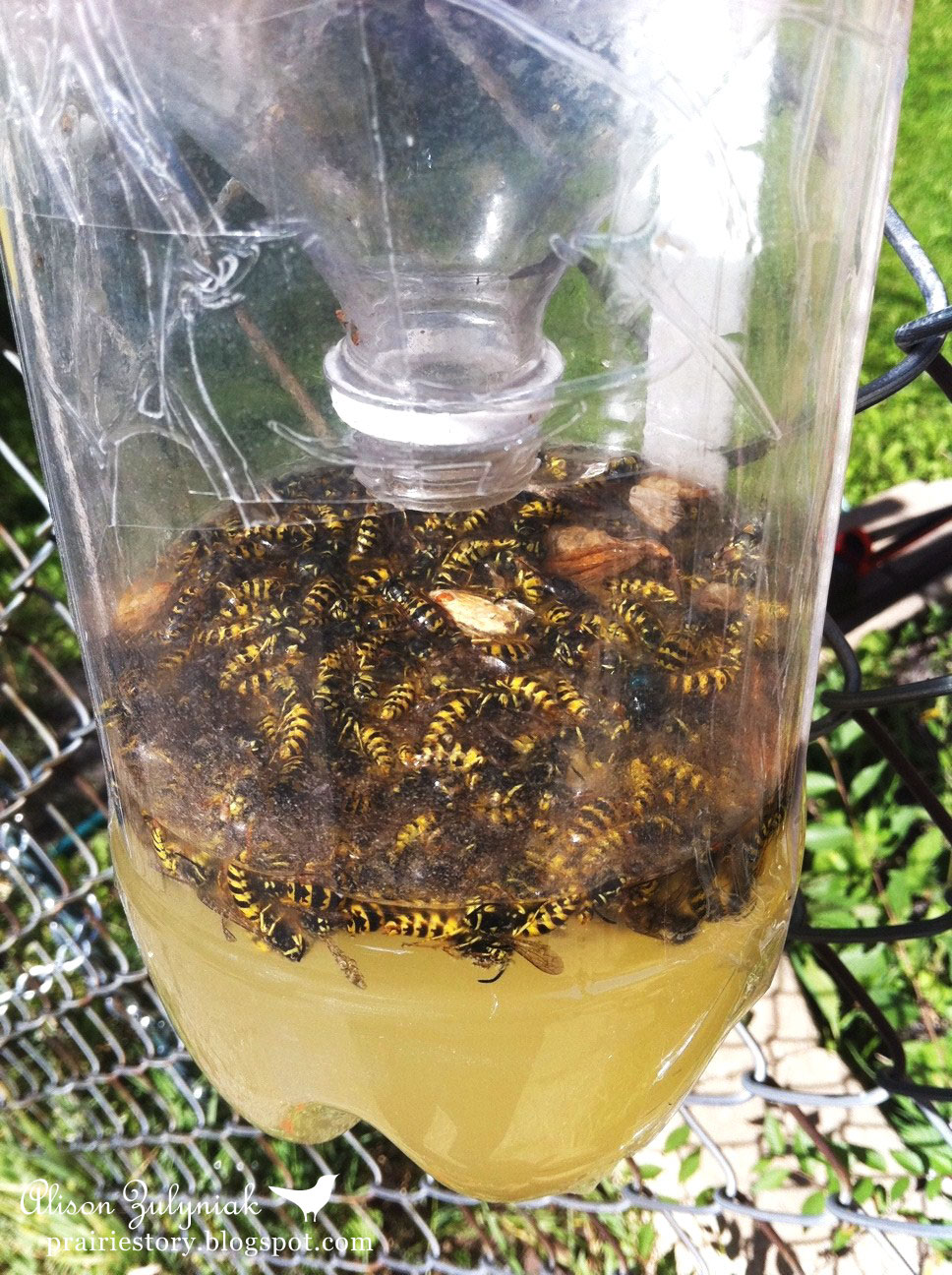 Homemade Watering Can
                Don't run out and get a watering can, just make your own! Take a milk carton or any container with a handle, poke some holes in the lid, and you've got exactly what you want!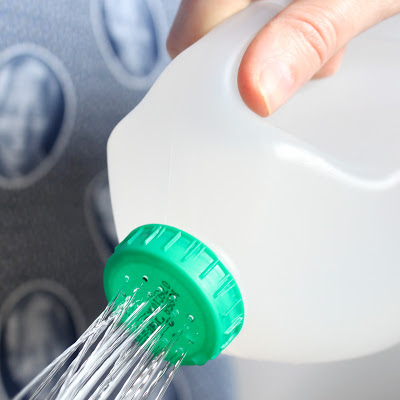 Self-Watering System
                For larger planters or garden, give this one a try! It may take some time and a few efforts, but when it works, it's effective in giving your plants just the amount of water they need.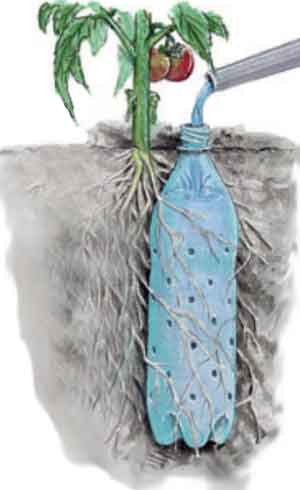 Bottle Hose
                Make your own sprinkler head with a two-liter bottle and lots of tiny holes. It's a lot more effective than walking around and watering things yourself, that's for sure!
Car Rim Hose Holder
                Nobody likes a hose sprawled carelessly across a yard. Instead of leaving it out or shoving it somewhere to easily get damaged, use an old car rim to make your own hose holder.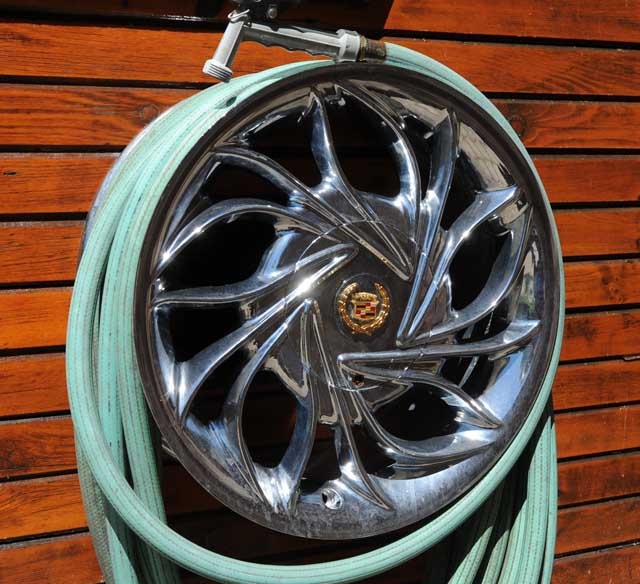 Trampoline Bed
                If you've got a trampoline that isn't be used anymore, well put it to use, of course! With some creativity and crafty decorations, you can make a fun trampoline bed for your patio that everyone will love!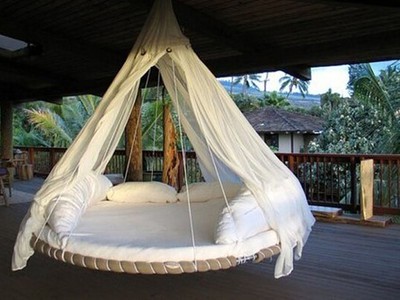 Diapers
                Most of us know how absorbent diapers can be. Put one at the bottom of a planter box underneath the soil and it will retain moisture that your flowers and plants all need.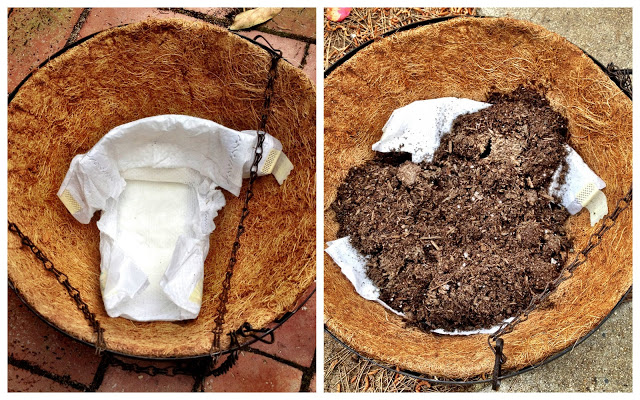 Mosquito Repellent
                Put your old wine bottles to use to make fancy mosquito repellent. Attached to a wall in a creative way, this mosquito repellent can go from just a necessity to a decorative accessory!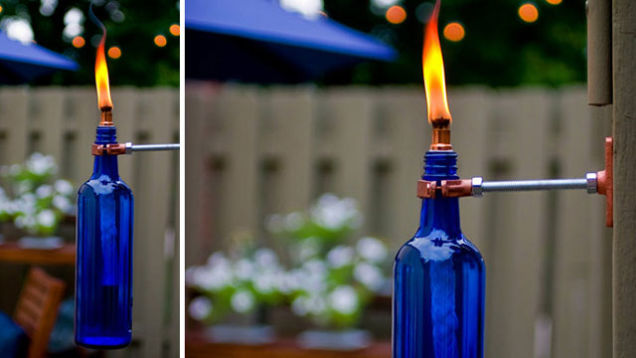 Fire Starter
                Nothing is more embarrassing than having a fire pit but not being able to start a fire in front of all your guests! Make some homemade fire starters with toilet paper rolls and dryer lint that you can pull out at any time to get that fire crackin'!