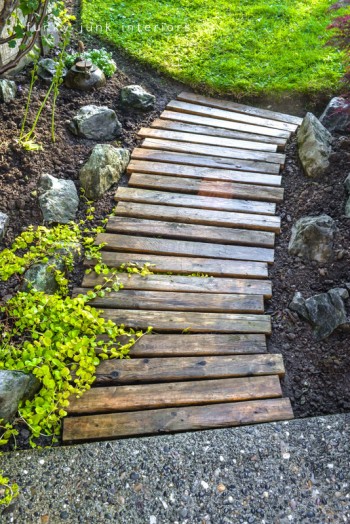 Take an old wooden pallet, pull it apart, and turn it into a garden pathway! This is a great way to add landscaping touches to your yard and garden.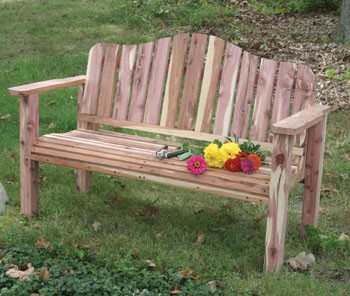 A garden bench is a great addition to any garden and is surprisingly easy to make. Find a design that fits your skills level and style! Use this tutorial from Extreme How To to create the bench pictured. Be sure to add a coat of weather-proof stain to ensure that your bench is useful for years to come.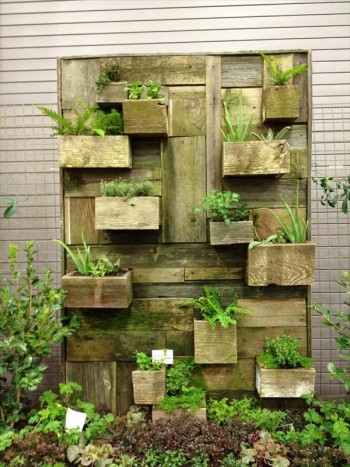 Vertical gardens are great for gardeners who are lacking outdoor space. There are tons of different ways to make a vertical garden! You can use a garden pallet, over the door shoe organizer, or anything else to create your vertical garden. Tip: check out this article on DIY vertical gardening for ideas and tips to creating your own!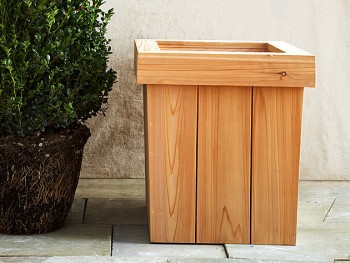 Turn an old wooden crate into a planter! It adds that great rustic touch to your garden and looks even better on patios and porches. Whitewash the planter for a cleaner look, or leave it as is!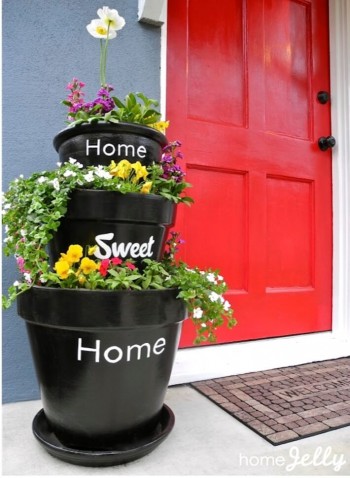 Stack a few terra cotta pots on top of each other for a fun and creative planter for your garden! Paint the pots with your house number or a favorite quote of yours.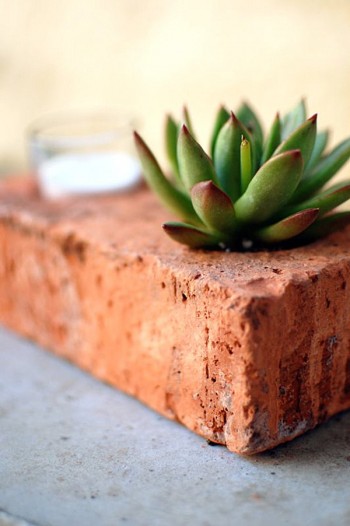 Turn an old brick into a succulent planter. If desired, you can even add a little spot for a candle to create some soft lighting throughout your garden. Use this tutorial from Decoist.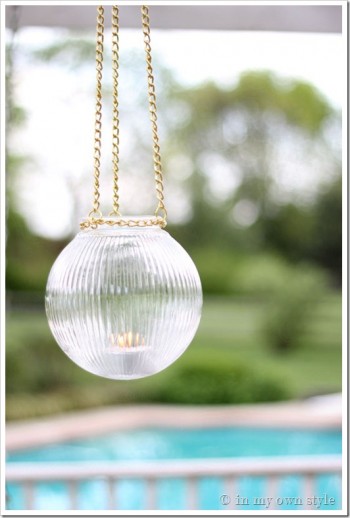 Make these fabulous glass globe lanterns. They're tiny, but pack a big punch when it comes to lighting. Hang them around your patio, or along a garden pathway for a soft lighting accent.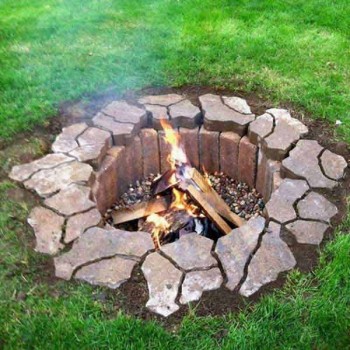 This project might sound a bit intimidating, but I promise that it's absolutely possible to create your own fire pit! Check out these fabulous DIY firepit articles from WooHome, and pick your favorite to make this weekend! A weekend is all you need!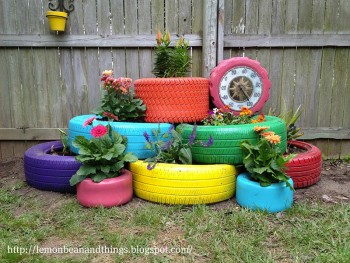 Repurpose an old set of tires and turn them into a fantastic garden decoration! Paint them to make them even better and add some personality to your yard!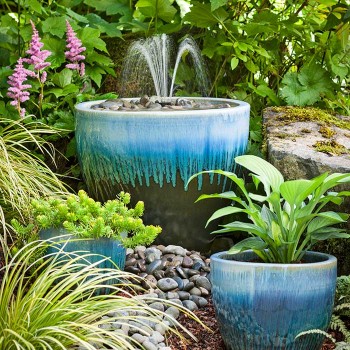 Turn your backyard into a mini oasis with this amazing DIY fountain in your backyard. Fortunately, this DIY doesn't require too much time, effort, or money. It's the perfect project for a Saturday afternoon. Plus, isn't the sound of running water completely relaxing?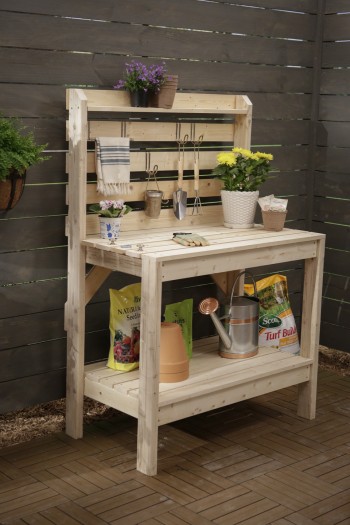 Potting benches are really nice because they provide gardeners with a place to organize all of their tools. Make one for your garden! You will be so glad that you did!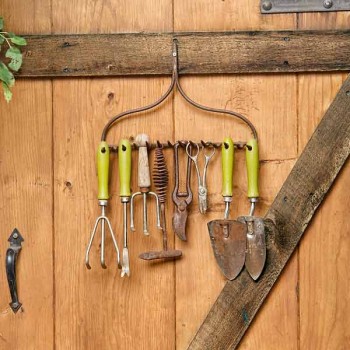 If you're looking to keep your tools organized, but aren't willing to undertake the potting bench project, you could make a garden tool holder instead! Use an old rake as the basis for the holder!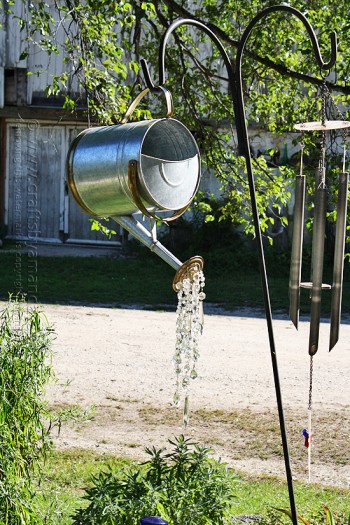 Make this wonderful garden décor piece out of some crystals and an old watering can! Hang it up and it looks great!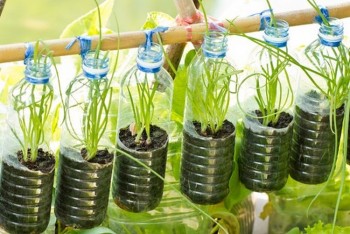 Use old water bottles to make hanging planters for your garden! You can even paint them if you want to make it more colorful! This is a great idea for seed starting!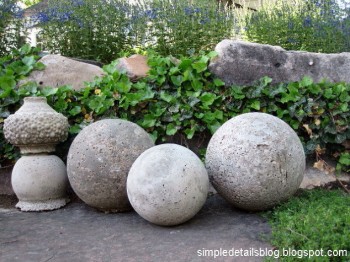 Make these amazing concrete garden globes that will take your garden from shabby to chic! They look great and really pull your whole garden together!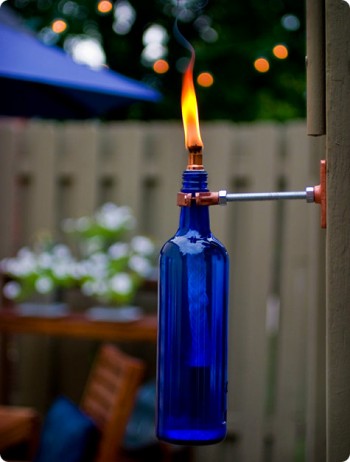 Incorporate some tiki torches into your garden! You can make them out of lots of different materials and they can be used to add light, repel mosquitos, or any combination! And the best part? They take virtually no time to make!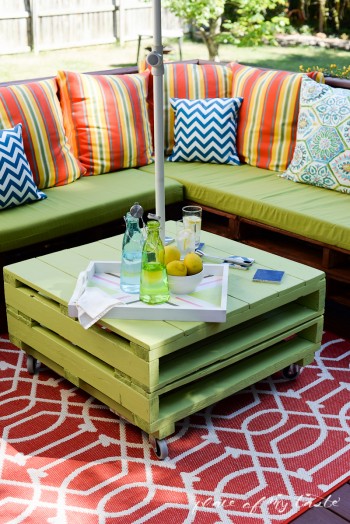 Make some pillow cases that you can put around your garden furniture for a comfortable ambiance! There are tons of different types and styles and they look really great paired with patio furniture. Be sure to look for a water repellent fabric, or you'll be sitting on soggy pillows for days after a rainstorm!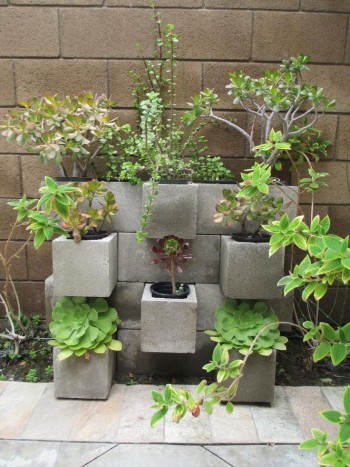 If you have a bunch of cinder blocks just sitting around,give them new life! Just stack them on top of each other and add some flowers to the spots to get a great garden addition!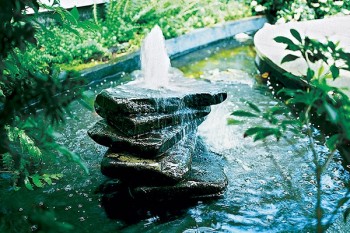 Gather some rocks and make this beautiful stacked rock garden fountain! It's easy to make, classy, and everybody loves the sound of trickling water when in the garden, right?