Growing mushrooms at home is nothing like growing regular green plants. Fungiculture or growing mushrooms is a fun and exciting process. Mushrooms grow in a huge variety of shapes, colors, and patterns, and each variety is equally fascinating in its own unique way. You may have seen wild mushrooms growing on the rocks and wood logs, but make no mistake – not all mushrooms are edible. Growing edible mushrooms at home can be tricky, especially if it's your first time growing mushrooms. However, with a mushroom grow kit, growing your favorite mushrooms becomes extremely easy! A mushroom grow kit is a one-stop solution that every mushroom lover should invest their money in.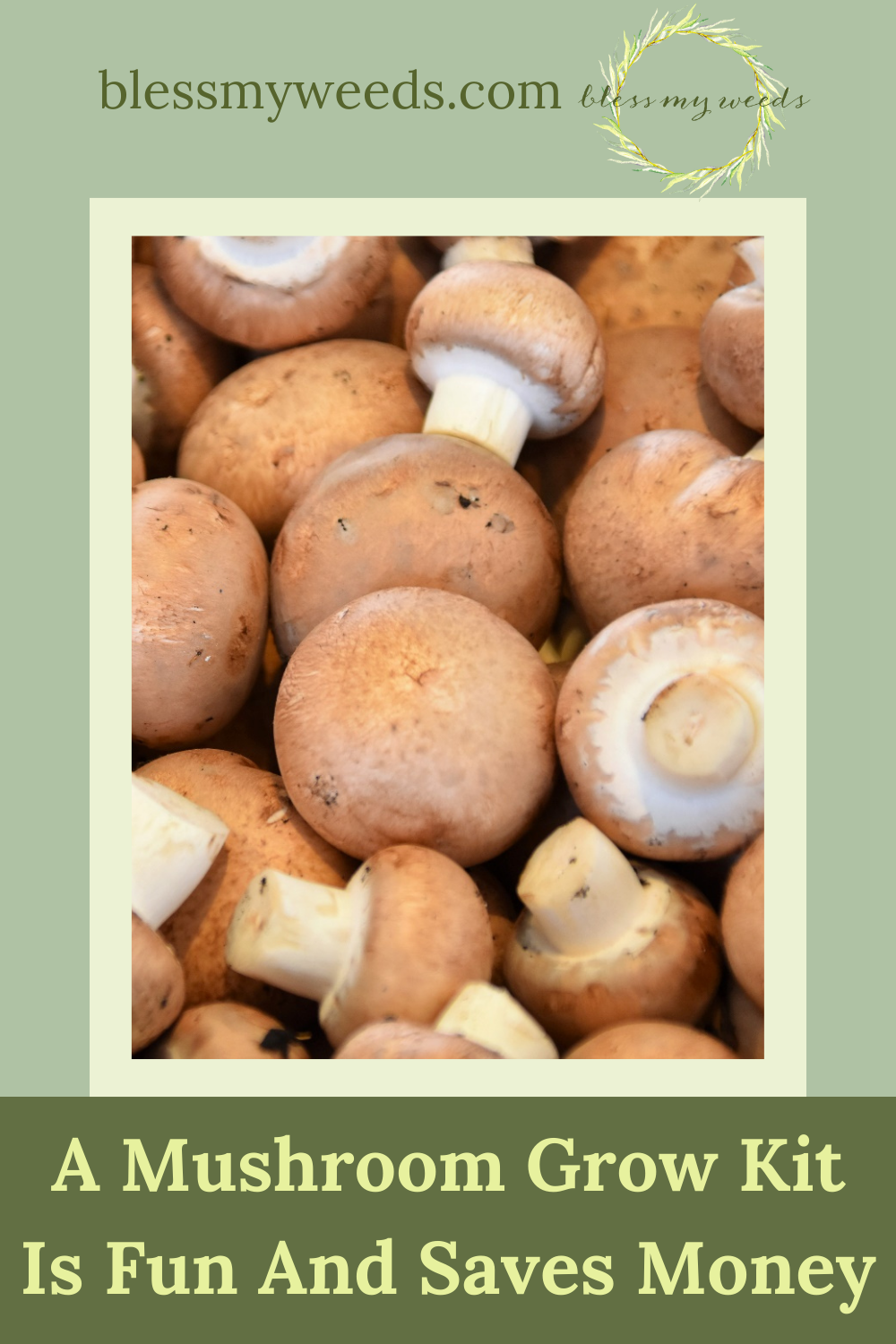 Growing Mushrooms Successfully
There are 3 basic requirements that you must take care of when growing mushrooms at home. These are:
Good moisture
High humidity levels
The correct growing medium that's rich in organic matter
Most people who try to grow mushrooms at home fail to maintain the ideal growing conditions. You can't grow mushrooms successfully without fulfilling these requirements. Apart from maintaining the appropriate humidity levels and ensuring adequate moisture, amateur mushroom growers find it hard to obtain the ideal growing medium. This is where mushroom grow kits come to their rescue.
What is a Mushroom Grow Kit?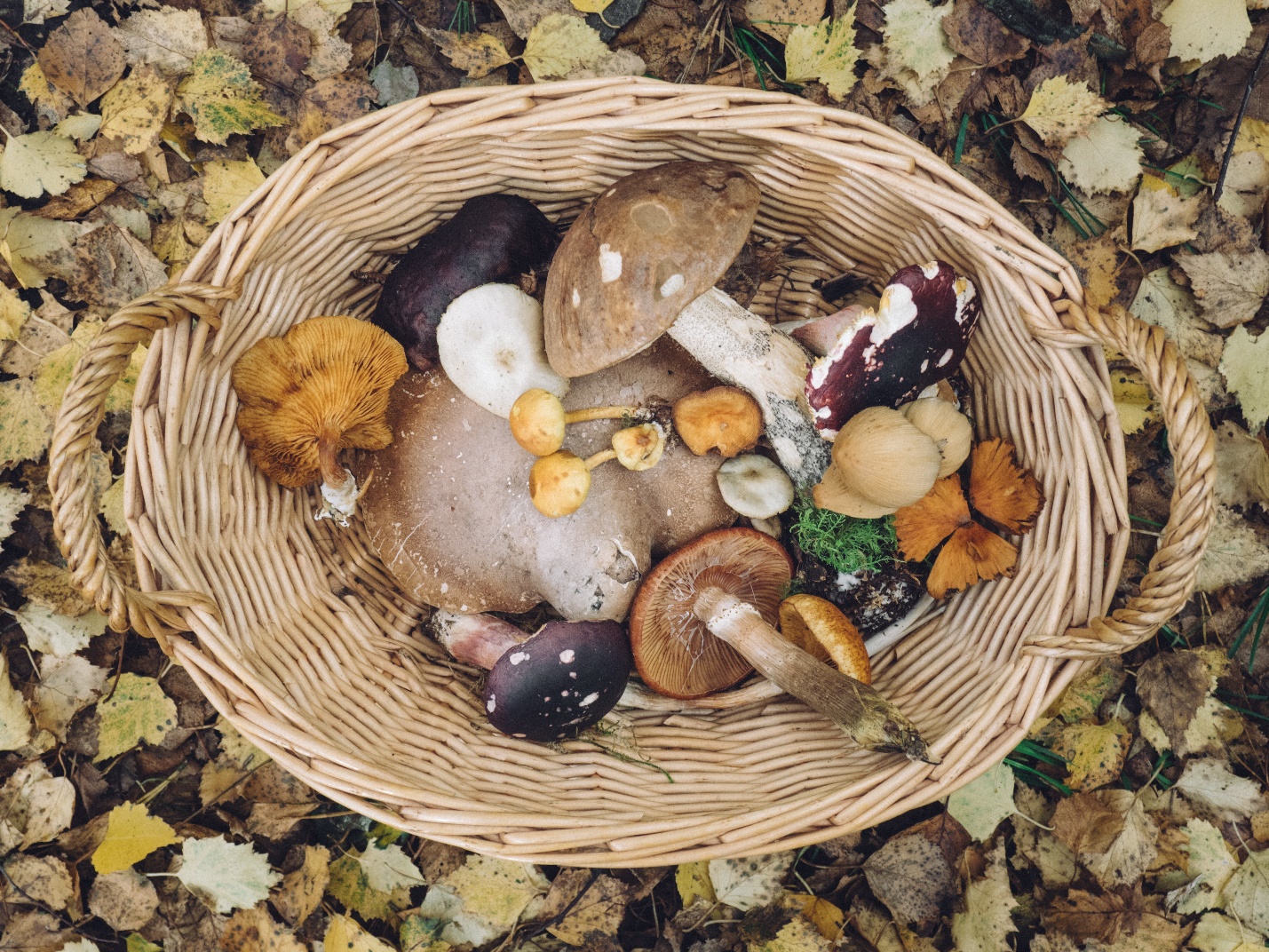 As you can tell by the name, a mushroom grow kit is a complete kit that contains everything you need to grow mushrooms at home. It facilitates mushroom growers and makes the process of growing mushrooms less hassle and more fun and rewarding.
These kits contain a pre-colonized fruiting block. A fruiting block will convert into an edible fruit mushroom once it's exposed to favorable conditions. The fruiting block is covered in the mycelium and is packed in a mushroom grow bag. The fruiting block will stay dormant as long as it doesn't receive favorable conditions. It can stay dormant for a very long time if you keep it in a refrigerator.
Different mushroom grow kits are available for different mushrooms. You can choose a mushroom grow kit for the mushroom you want to grow.
Is Investing in Mushroom Grow Kit Worth it?
You may want to know if investing in a mushroom grow kit is worth it. Our answer is that if you're able to find a promising grow kit for the mushrooms you want to grow, then investing in a mushroom grow kit is every bit worth it!
If you're an avid gardener who has got experience growing plenty of plants, you may think you can grow edible mushrooms as well. However, like we said, growing mushrooms successfully is a bit tricky.
Below are some of the major reasons for relying on mushroom grow kits, especially if it's your first time growing mushrooms.
· User-Friendly
Mushroom grow kits are user-friendly. You don't need any special tools or skills to be able to grow mushrooms using a grow kit. It has everything you'll need.
· Saves Time and Effort
The chances of failing when using a mushroom grow kit are slim. Therefore, you can rest assured that the time and effort you spend growing mushrooms using a grow kit won't go to waste.
· Highly Rewarding
Using mushroom grow kits to grow mushrooms is highly rewarding. Your mushrooms will grow big and nutritious, without you having to put in too much time or sweat.
· Anyone Can Grow Mushrooms
Literally, anyone can grow mushrooms using a mushroom grow kit. You don't need to have profound knowledge about growing mushrooms, the techniques, or the mushrooms' lifecycle. You simply have to follow the instructions that come with the kit, and you're good to go!
7 Best Mushroom Grow Kits
Choosing the best mushroom grow kit might feel like a challenge for someone who's attempting growing mushrooms for the first time. However, you need not worry. We're here to help you choose the best mushroom grow kit. Below is a list of some of the best grow kits that you can consider buying.
1. Grow Kit for Agaricus bisporus
It's one of the best mushroom grow kits available in the market today. We don't say it's the best for nothing. The Agaricus bisporus is the best kind of mushroom that you can grow at home. You can use this one mushroom 3 ways.
Harvest white button mushrooms when the Agaricus bisporus is immature.
You can enjoy these mushrooms when they start to mature and turn brown. At this point, you'll get to enjoy the crimini mushrooms.
You can wait till the mushrooms mature fully. When the Agaricus bisporus matures and opens its cap, it forms the Portobello mushrooms.
You should invest in the Agaricus bisporus grow kit if you like any of these 3 mushrooms. It produces about 4 pounds of mushrooms over a period of 4 to 6 weeks. The kit contains the mushroom growing box, a substrate that is pre-colonized with mycelium, and a casing layer. It also comes with detailed instructions to help first-time users grow their mushrooms successfully.
2. Pearl Oyster Grow Kit
Pearl Oyster or Pleurotus ostreatus is known for its mild flavor and velvety texture. It has been named Pearl Oyster because its flat and thin caps resemble mollusks. Pearl Oyster grow kit includes everything that you'll need to grow these mushrooms like a pro.
All you've got to do is soak the growing substrate (fruiting block, as we discussed earlier) overnight and then return it to its grow box. Make sure to spray water over it twice a day, every day for a week. The box should be kept in a warm place that doesn't receive any direct sunlight. Indirect light and lots of moisture are all this mushroom needs. The first batch of Pearl Oyster mushrooms will be ready for harvest within 10 days if you follow the instructions right.
You can continue to enjoy the harvest even after the substrate has exhausted completely. Simply crumble the growing medium and add hardwood pellets or pasteurized straw. You'll get more harvests from it in no time.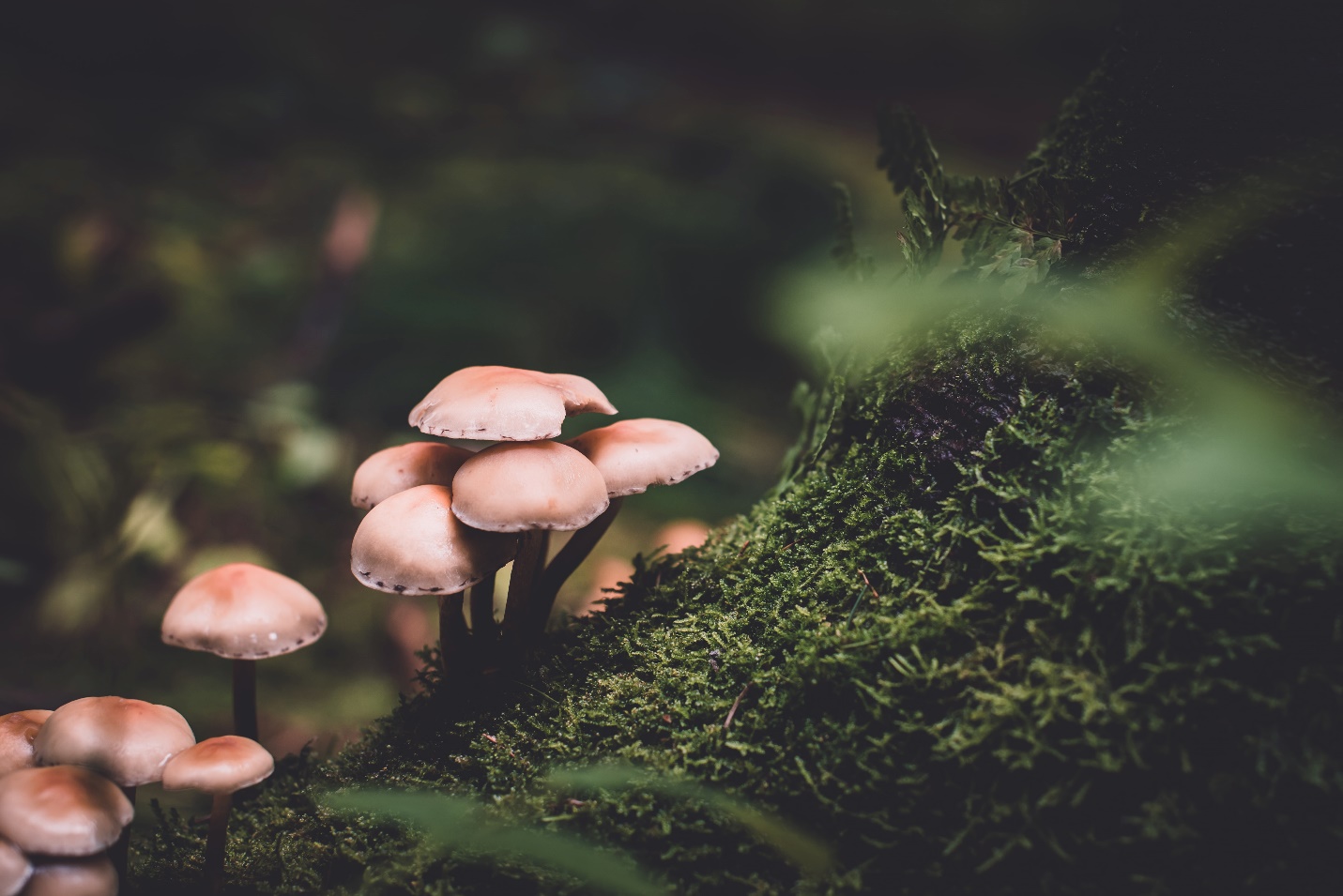 3. Lion's Mane Grow Kit
Hericium Erinaceus or Lion's Mane mushrooms are found nestled in the crevices of trees in hardwood forests. These mushrooms have a profound seafood taste and a texture that's similar to crab. Lion's Mane mushrooms have got a characteristic appearance that makes it very easy to tell them apart from other types of mushrooms. They grow in clumps of dangling spines. They're white but start to turn yellow or brown as they mature.
This mushroom grow kit enables you to grow these Lion's Mane mushrooms indoors. It includes a grow bag that has a capacity of 5 pounds. The grow bag is filled with a woody substrate that will produce about 4 pounds of Lion's Mane mushrooms over 2 months. 4 pounds of mushrooms will be produced in 3 to 4 harvests in total.
4. Shiitake Grow Kit
Shiitake mushrooms, scientifically known as Lentinula edodes have got to be everyone's favorite due to their earthy, smoky, and meaty flavor. They grow in hardwood logs and can provide harvests year after year.
The Shiitake grow kit includes 2 hardwood logs, each about 6 to 9 inches in length. The logs are inoculated with the spawn of shiitake mushrooms. Growing shiitake mushrooms using this mushroom grow kit is very easy. All you've got to do is submerge the mushroom spawn inoculated logs in non-chlorinated water for one day (24 hours). After you take them out of the water, pat the logs dry with a towel and place them in a dark, warm spot inside your home or in your garden at a spot that receives a lot of shade. You'll get the first batch of these edible mushrooms within 5 to 10 days.
5. Reishi Grow Kit
Reishi mushrooms have been used in traditional Chinese medicine for more than 2000 years. Ganoderma lucidum is often referred to as the mushroom of immortality. It has got incredible immune-boosting and anti-aging properties. These mushrooms are extremely bitter in taste. People use it to make tea and tinctures.
Mushroom lovers love this mushroom because it's absolutely beautiful and attractive in looks. It features twisted antlers that are reddish in color and have golden tips. The combination of red and gold makes Reishi mushrooms one of the most attractive edible mushrooms. These antlers open in kidney-shaped, flat caps.
The Reishi grow kit features a tabletop mushroom grow bag. The kit activates as soon as you expose it to room temperature. Place the grow bag on a spit that receives plenty of direct sunlight. Make sure to mist the grow bag occasionally to ensure that the mushrooms don't dry out.
6. Enoki Grow Kit
Flammulina velutipes mushrooms are mild in taste. These slender mushrooms are creamy-white and feature small caps. Enoki is the perfect mushrooms to toss in salads or soups because of their slight crunch. You can even stir fry and enjoy crispy mushroom chips! Thanks to the enoki grow kit, you can grow these delicious mushrooms at home.
Enoki are cold-loving. Therefore, they grow best in areas that are cool, moist, and dark. If you can't think of a cold spot in your home, you can even grow them in your refrigerator. The enoki grow kit produces about 2 pounds of mushrooms over 2 to 3 months.
7. Wine Cap Grow Kit
The Wine Cap generally goes by the name Garden Giant, and rightfully so. These mushrooms can grow as big as 7-inches tall with a cap spreading to a diameter of 1 foot! They taste like red wine with a prominent hint of potato. They taste best when they're young. You can eat mature mushrooms sautéed, grilled, or roasted – however you like!
Wine Cap grow kit is an outdoor mushroom grow kit. It includes about 4 pounds of substrate that's inoculated with the spawn of Wine Cap mushroom. Just mix the contents of the kit with wood chips, straw, leaves, compost, or grass clippings and spread the mixture near trees in your garden. The fruiting season of these mushrooms is from spring to autumn and the kit is enough to produce mushrooms for about 3 years. All you've to do is add organic mulch every year and enjoy lots of harvests.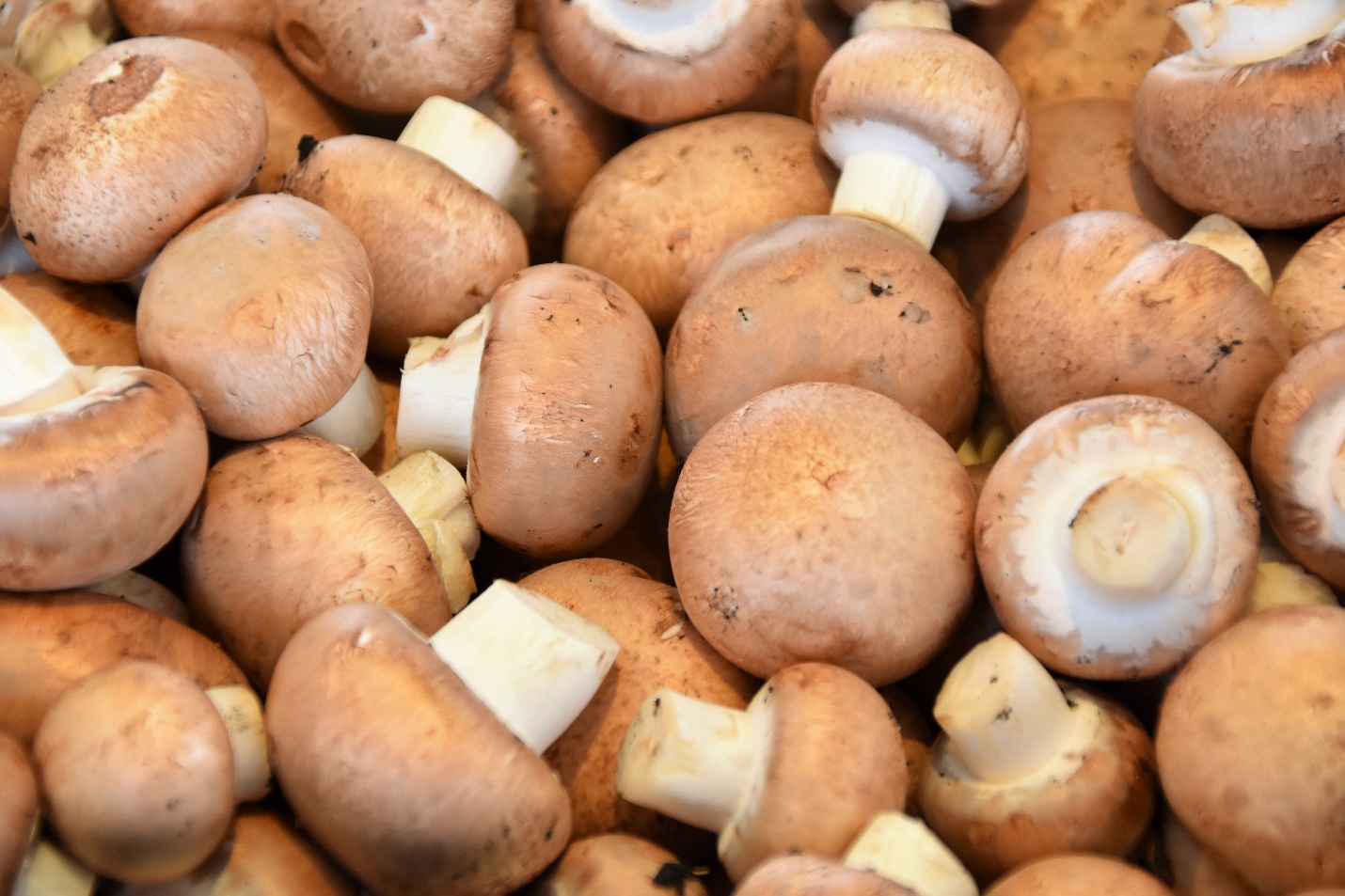 A mushroom grow kit is a blessing in disguise for anyone who wishes to grow mushrooms at home. It's the simplest and the most promising method of growing mushrooms at home successfully!