Hang a wreath on the door, by a window, on the porch rails, or use mini wreaths to decorate each of your windows! There are tons of ways to DIY wreaths, or you could purchase my favorite here.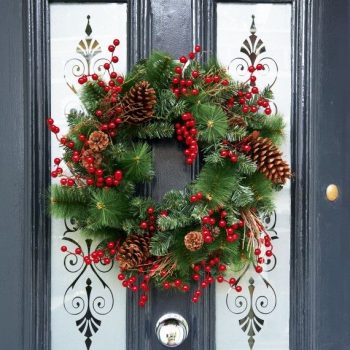 Repurpose any old logs you have left over from your fall garden clean up. Cut the size of the wood down at an angle and paint little Santas on them. These are also available for purchase here.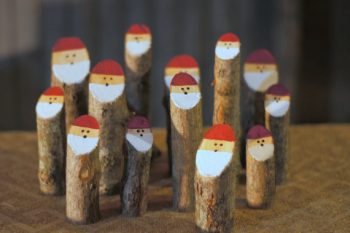 If you have any extra ornaments laying around in boxes, then use them as part of your outdoor decor! You can hang them from your porch or even on any trees in the front yard.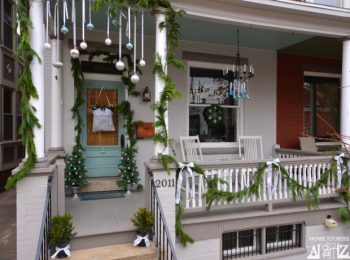 Add a personalized touch to an ordinary Christmas wreath with a monogram decoration. Simply purchase a wooden letter of your choice and use a thick ribbon to add it to your wreath.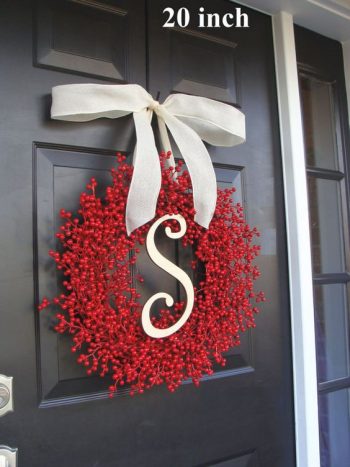 Get some cute little trees that you can put into metal pails and use as decorations on your porch, steps, driveway, etc.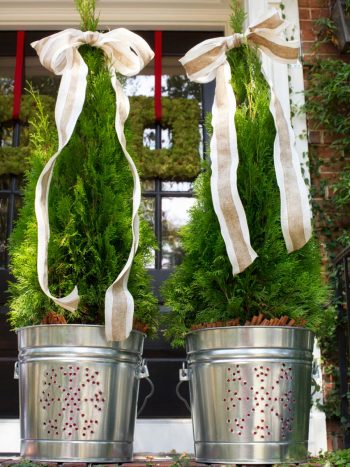 String a garland around your porch for a wonderful holiday decoration. Choose a style and material that works best for you and your yard. Either way, make sure the garland lights up for an added effect!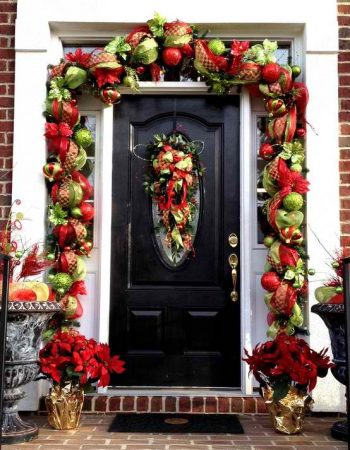 Make these adorable little cork reindeer! It's a really simple DIY, but these would look wonderful strung on a porch Christmas tree. Get your kids to help you create them for a fun Christmas themed craft!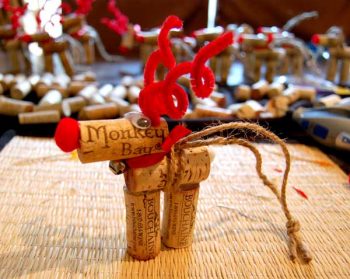 If you have patio or yard furniture, Christmas pillow covers are an absolute must. Get my favorite set of holiday pillow covers here.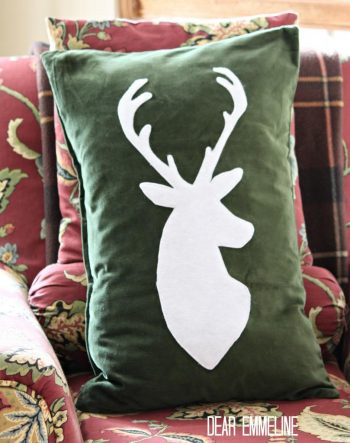 I absolutely love this idea! Use lanterns around your yard or on your porch steps! Fill with candles or holiday lights for an added touch. However, sometimes thinking of items to fill your lanterns with can get to be a bit tricky. Check out this tutorial for 27 holiday lantern ideas!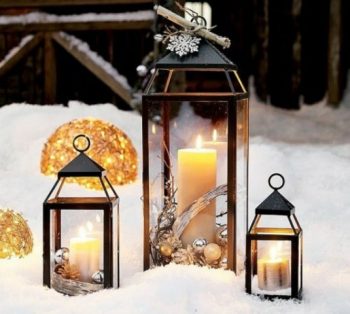 Turn an old wooden crate into a wonderful porch wood holder. It's super convenient if you happen to have a wood burning fireplace, and it adds an inviting feel to your porch.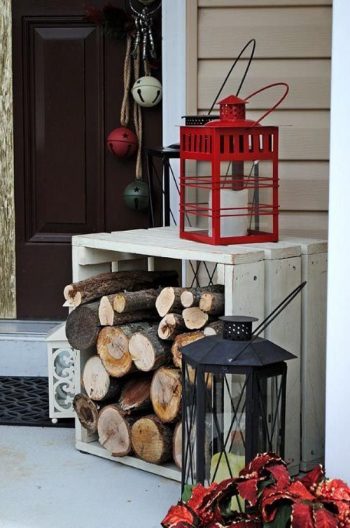 This project can be a bit spendy, but if you have the money, add a few life-sized nutcrackers around your door! What a fun and festive decoration!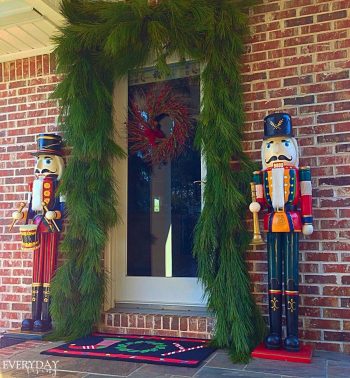 If you have some leftover materials (like wood or metal), then you can make a cute little snowflakes to hang up around your yard or porch. Or you can purchase ones that light up here!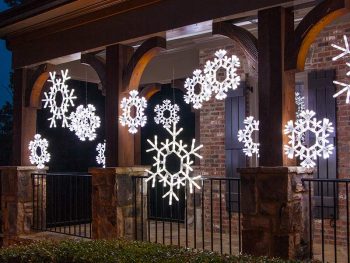 There are tons of ways to make cute yard reindeer, or you can just go out and buy them. Stick them in the yard for an easy holiday decoration!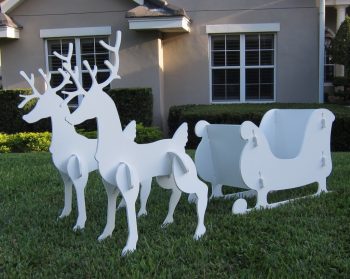 Make this absolutely adorable "Fa la la" sign from Home BNC. You can make it in 30 minutes or less, and it's a great way to decorate your door!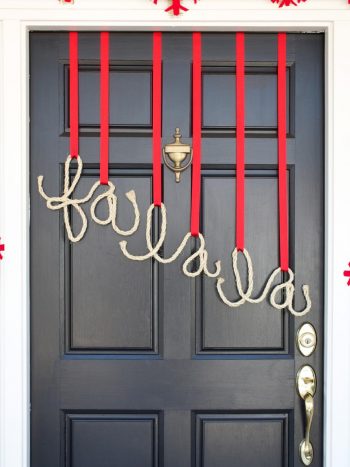 Take an old pallet and turn it into a totally chic Christmas DIY! Find the tutorial from Redhead Can Decorate, and put your own personal spin on things with different colored ornaments.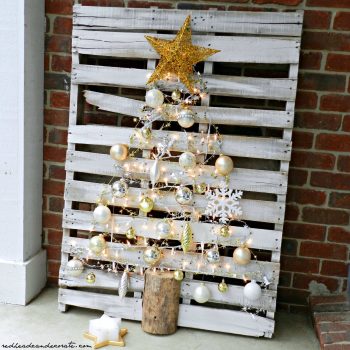 For outdoor patio funiture, couches, or other lounging areas, put together this cute Christmas bowl. Fill with chestnuts (to roast on an open fire, of course), and candles for added lighting!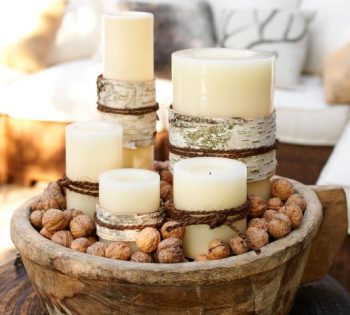 Make (or buy!) a great "winter directions" sign that you can stick in your yard! Cut arrow shapes out of some leftover wood, and paint them fun holiday colors. Find the tutorial at Home BNC.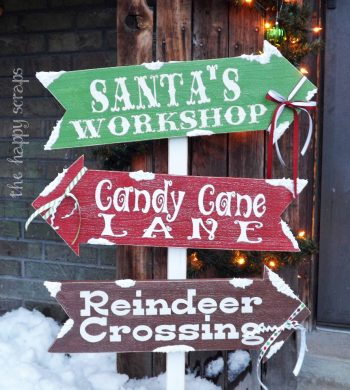 Get these gorgeous log candle holders to put around your porch. Simply place the candle on the top of the log and they'll provide so much light and be a great decoration.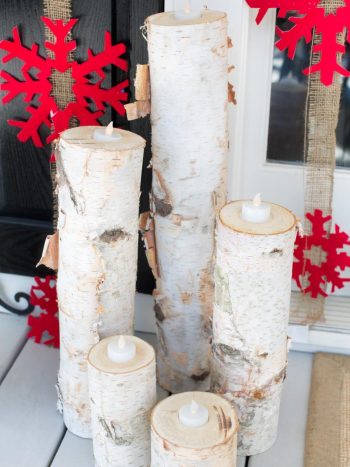 Add a touch of vintage holiday decor around your yard! Decorate your yard or porch with some skates, a sled or sleigh, and other winter items. It's cute, looks great,  and you can even put them to use if it snows or gets cold enough!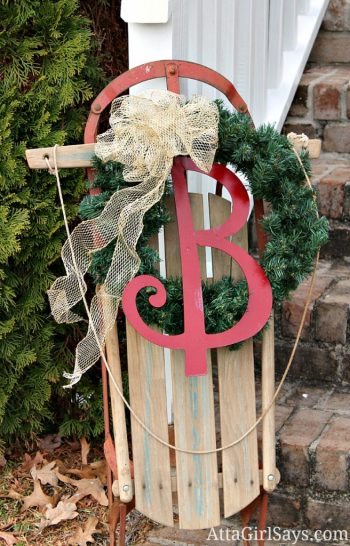 There are tons of Christmas signs that you can make or buy that will look absolutely fantastic around your yard! Just choose a style, color, and design and then put it up!