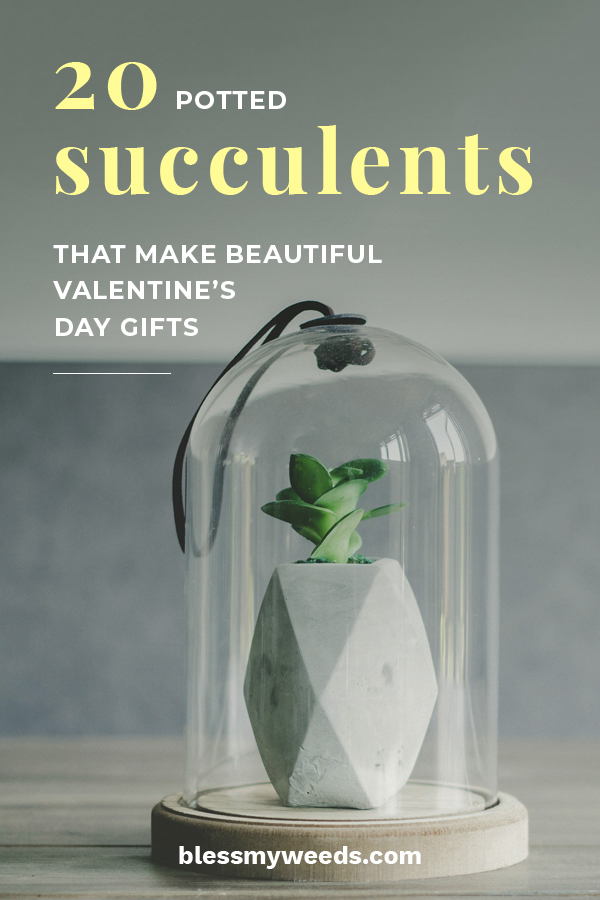 Take an old Mason jar and use it to make a super cute succulent Valentine's Day gift! It pulls together a great rustic feel for the home!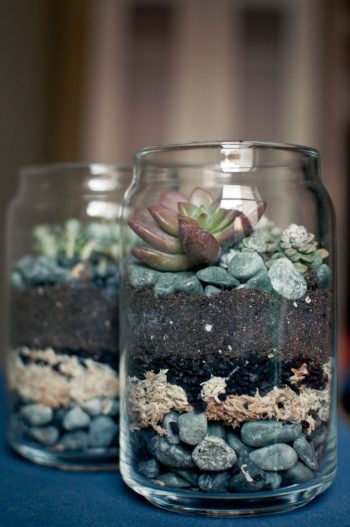 If you have an old book sitting around, then you can use that as a succulent holder! Just carve out the inside, and you have a beautiful Valentines Day gift for book lovers and gardeners alike.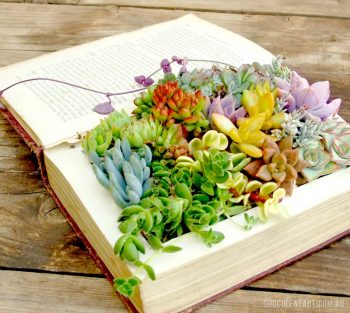 You could also hollow out a small brick and use that as the pot for your succulent! These are especially good for outside decorations. Use a small candle as well if lighting is desired.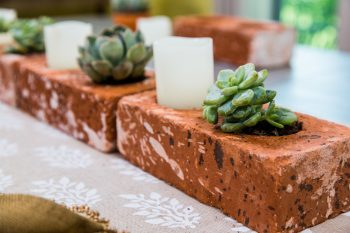 Have you considered making a full on terrarium out of a succulent? They look absolutely amazing! Check out this article from How to Build it, and learn how to make one out of an old necklace!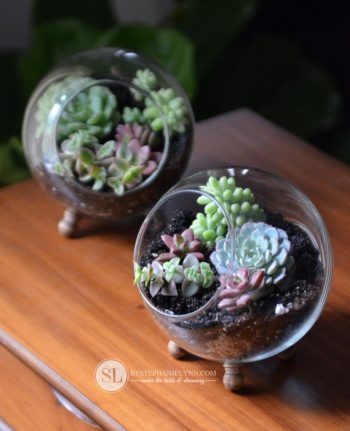 Make a succulent to-go by putting it in a necklace! It's cute, portable, and adds a touch of the elements to any wardrobe.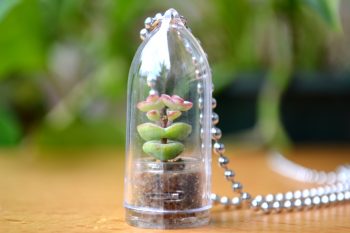 Or, if you wanted, you could go for a bigger version of the hanging succulent and make a pendant for around the home!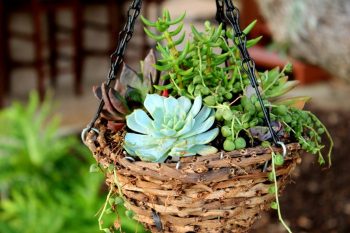 Take those small breath mint tins and use them for a succulent pot! I think this idea is just absolutely gorgeous, and these look great on top of a desk or a small coffee table.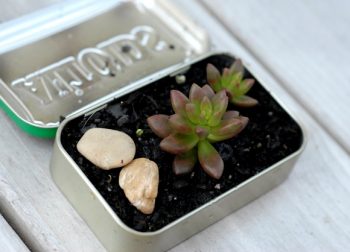 Add a touch of color to your succulent pot by using pink rocks. Not only is it fun and bright, but it definitely adds personality to the gift and it's a perfect touch for Valentines Day.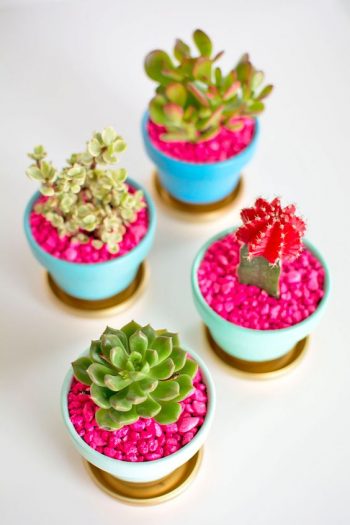 Make a fun Valentine's Day gift with a succulent but making it the "hair" of a pot! So cute and so clever.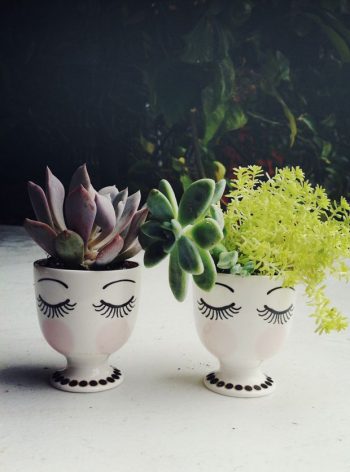 You can also take small little animal statues and turn them into pots for your succulents. Just find your friend or loved one's favorite animal and go for it!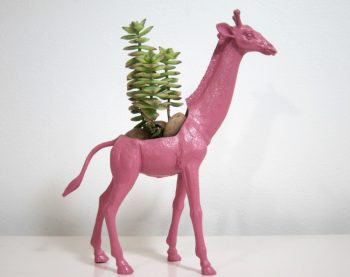 You can do the same thing with cars. Just take a toy car or truck and use that as the pot for your succulent. How adorably rustic!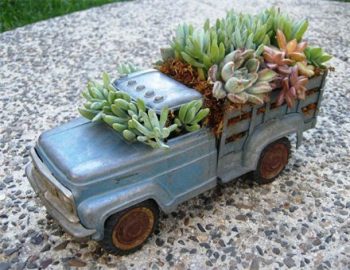 Tin pails or buckets are a great pot for your succulent. Their metallic sheen is a great accent to the color and texture of the succulent.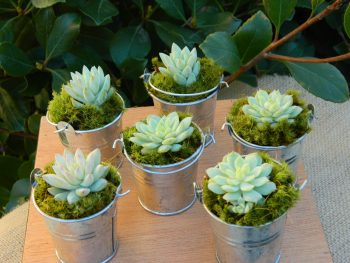 Make a succulent bowl that's a perfect size for your bathroom or kitchen counter. It's cute, fun, and goes really well in any home!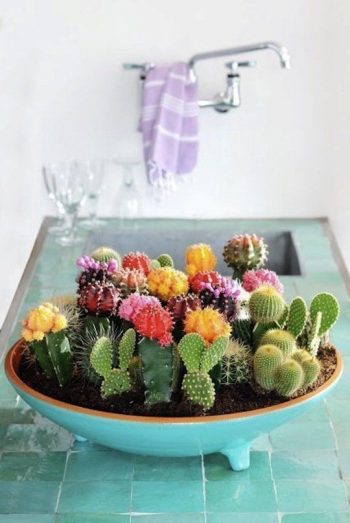 For a really unique and personalized gift, make a monogrammed succulent pot! You just use the letter of your loved one's last name and fill it with succulents and other plants.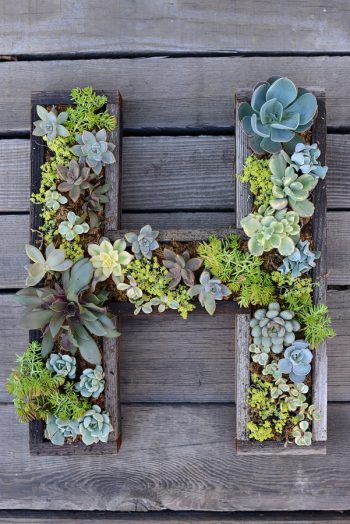 Decorate a terra cotta pot for a super cute succulent that you can give as a gift for Valentine's Day!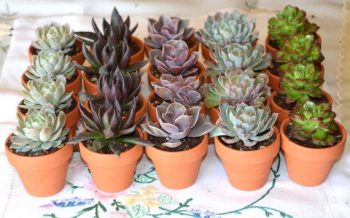 Find or make a pot with a cute little copper ring around it. This design is just absolutely gorgeous for a Valentine's Day gift!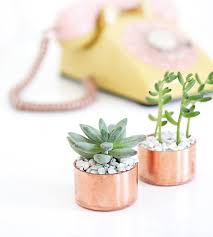 If you can, make or buy a succulent wreath this year! It may take some time or money, but it's an absolutely fantastic gift to give!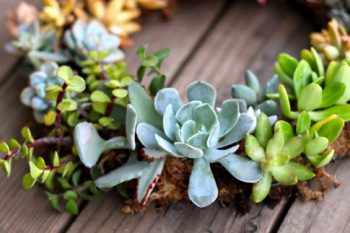 For a more rustic look, take a terra cotta pot and then decorate it with a length of string or twine!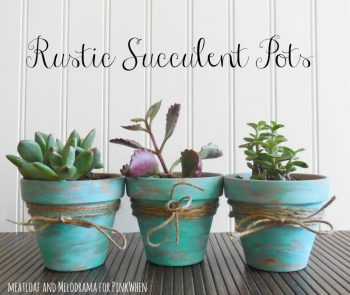 Grab a few old teacups and use those as pots for your succulents! It's a cute and creative idea that everyone will love!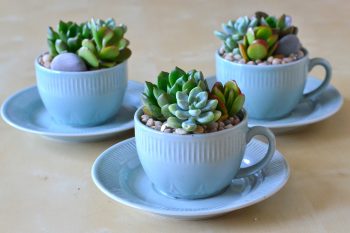 Find a small wooden trough and use that as a container! You can fit multiple little succulents in it or just decorate with one. Whatever you think works best.