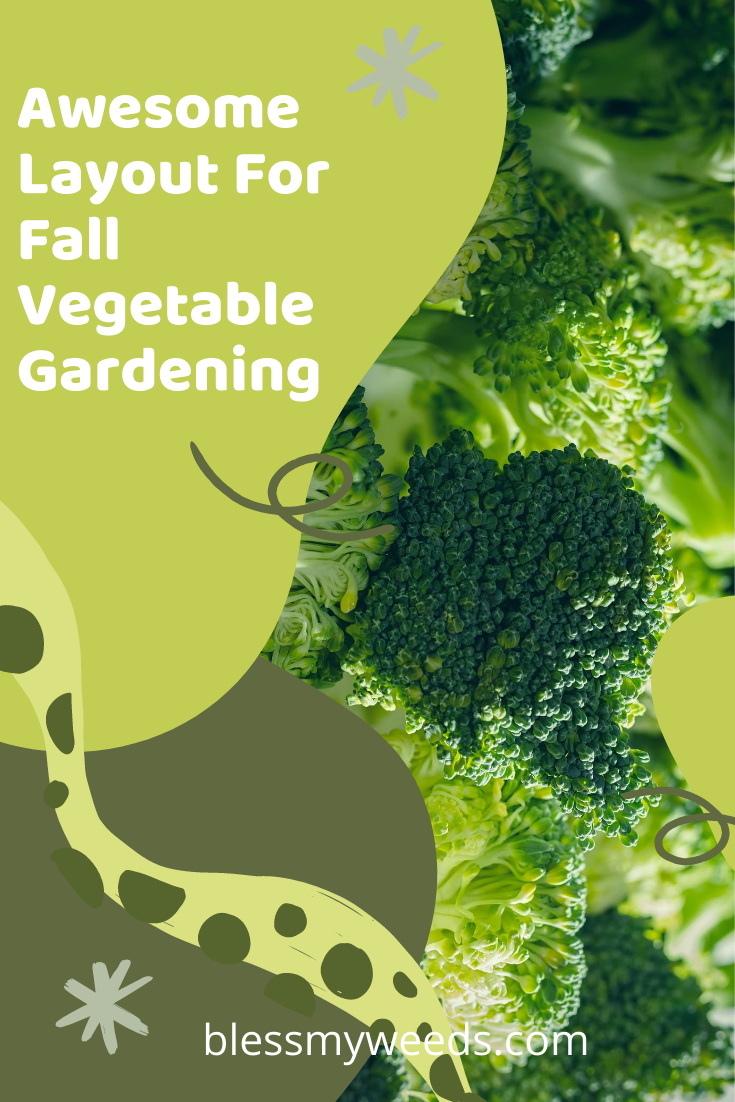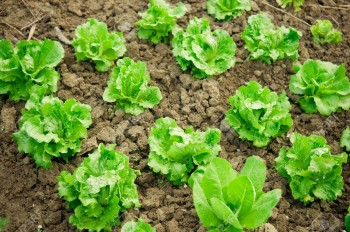 Lettuce is a relatively fast growing vegetable and grows well, even in the colder weather of fall. In fact, cold weather can make it super crisp!
Swiss chard requires a bit more attention than other vegetables, but it's a great plant for fall. Begin growing them inside 10 weeks before the first frost and, after 4 weeks, move them outside.
The best thing about mustard greens is that they grow really fast. So, even if you're late to the fall garden idea, you can plant these and probably at least get one harvest.
Fall is actually probably one of the best times to actually grow arugula in your garden. High heat and low cold can damage the plant, so the mild weather of fall is ideal.
While no plant can survive freezing temperatures without protection, bunching onions are pretty hard. They can actual survive some snow if they have a bit of protection, which is great if you have cold falls where you're from.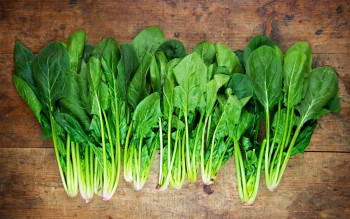 Keep greens around your home by planting spinach in your fall garden. In fact, if you just harvest the outside leaves, then your spinach plant will continue to grow all fall until it gets too cold.
Cauliflower needs to be started inside about 12 weeks before the first frost. About halfway through that time, you can move it outside; just make sure it gets plenty of sunlight.
One of the best herbs to grow during the fall is parsley. It'll take about two to three months until it's ready to harvest, so make sure you plan for that.
If you like leeks, then grow them in fall! They actually do well in cooler weather, so fall is great!
Plant some collards in your garden this fall. In fact, collards actually taste better after a frost, which makes fall perfect for them!
The best thing about kale

is that it grows super well in the fall PLUS it's just a gorgeous plant. You can grow it in your garden or use it to decorate flowerbeds and containers!

If you didn't know this, Brussel sprouts actually survive really well in the cold. They actually taste better if they've been through a frost.
If you like peas, then go ahead and plant them this fall, but be aware that you're taking a risk. A fall that's too hot or too cold can ruin your pea harvest. But if you get expected weather, then you should be fine.
Planting turnips is great for fall, but remember that they're a root plant. That means you need to plant and harvest them before the ground freezes!
Kohlrabi is one of the better vegetables for fall gardens. It grows relatively fast (about 70 days), so you can get a harvest or two in before the weather gets too bad.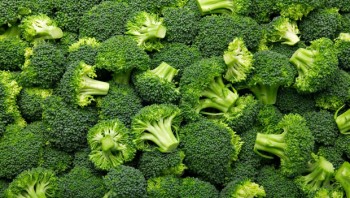 Grow some broccoli this fall! You'll want to start it indoors, but after about 3 weeks, you can transplant them outside.
When to plant cabbage and where depends on the type that you get, but it's a great fall vegetable. Make sure you water it frequently, though, or the cabbage won't be as good.
If you're patient, then plant some garlic this year! It'll take a year before you can harvest them, but you don't have to do much to take care of them!
The great thing about planting beets is that you can really eat them whenever you want. The best beets are smallish (about 4-5 inches long), but you can harvest as you see fit.
If you want radishes, then plant them 4 weeks before the first frost. Check them frequently, because they grow fast and will be ready to harvest sooner than you expect!