It's always a hassle to lug around your garden tools around the yard and in and out of your home. If you keep them outside, they can rust and get damaged by the rain and weather. While it may seem like an overwhelming project, building or remodeling a toolshed is actually a pretty easy task, as long as you have the skills, tools, and steps. Here are just a few of them!

Extended Roof
Make you toolshed even more versatile by adding an extended roof. This gives you a spot to store mowers, weed whackers and other mechanical tools that may not fit in the shed. Also, if it's big enough and in the right situation, you can even use the extended roof to park your car under!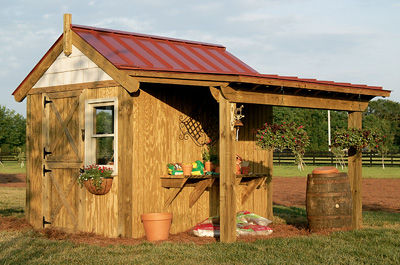 Compact
If your yard is small or you only have a few tools, consider building a compact shed. Simply stick it at the side of your yard and you should be good to go!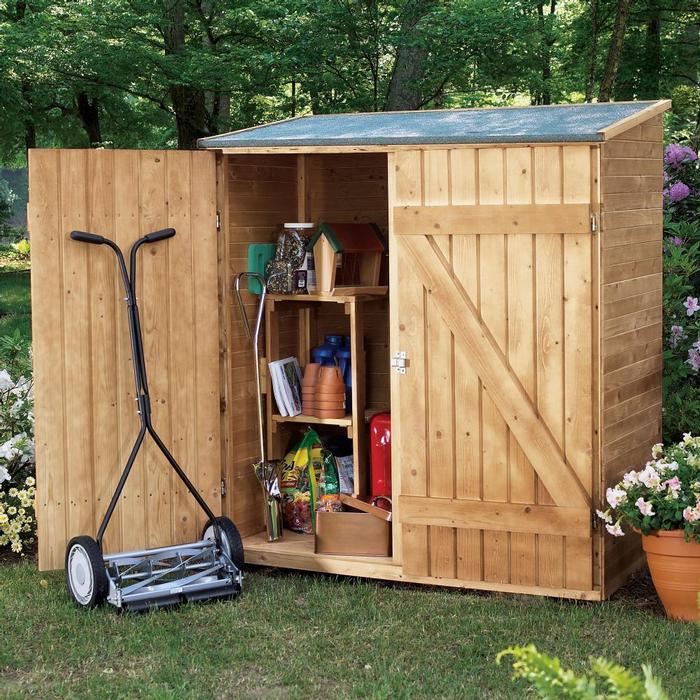 Wood Slats
Add style to your shed with this awesome design! Use slats of wood (you can even use pieces of wood pallets) to construct your tool shed. This style looks great and works just as functionally as any other shed.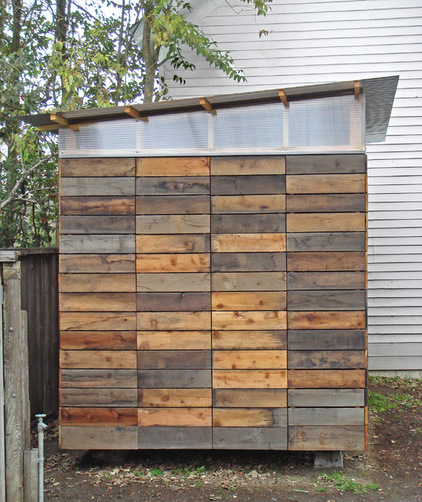 Old-Fashion
Go for a simple and easy toolshed with an old-fashion styled one. The wood is relatively cheap and it isn't hard to put together and maintain.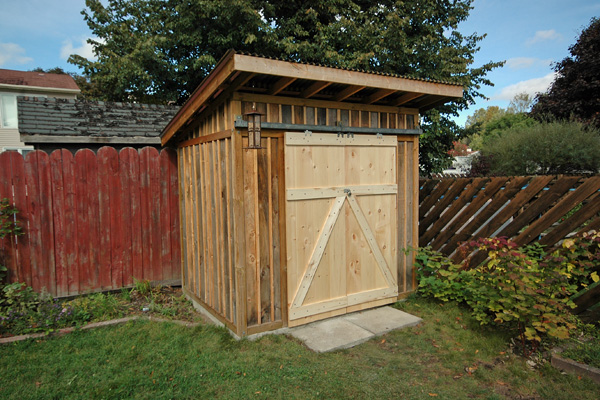 Traditional
This design is the traditional color and material of a toolshed taken to the next level! Add some fun flowers and decorations, maybe even a glass window, and you're ready to use the shed!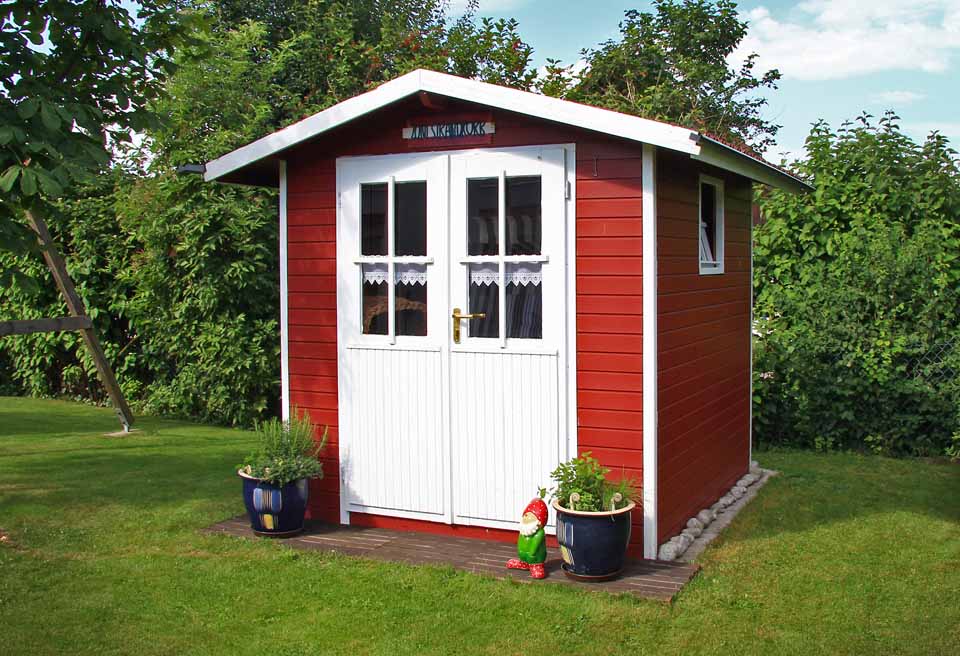 Simple
This square toolshed is a simple and useful addition to any yard or garden. It provides lots of storage room and fits well into any backyard. Paint it any color you want to add some style!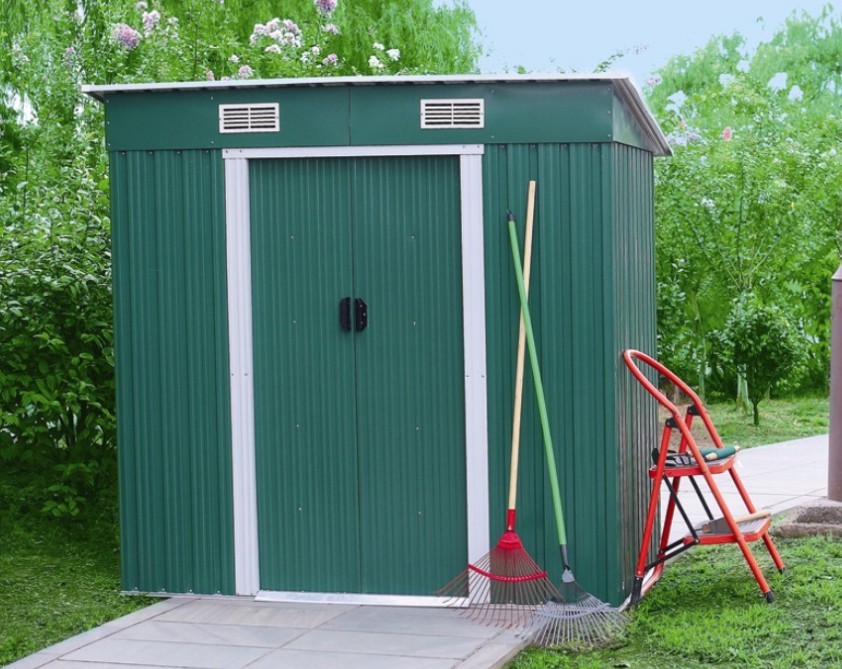 Glass
Depending on what you plan to store in the toolshed, adding windows and sides made of glass are a great way to keep it well lit and also look good. If you are storing large, bulky tools that are hard to fit inside, then consider avoiding the glass so nothing accidently shatters.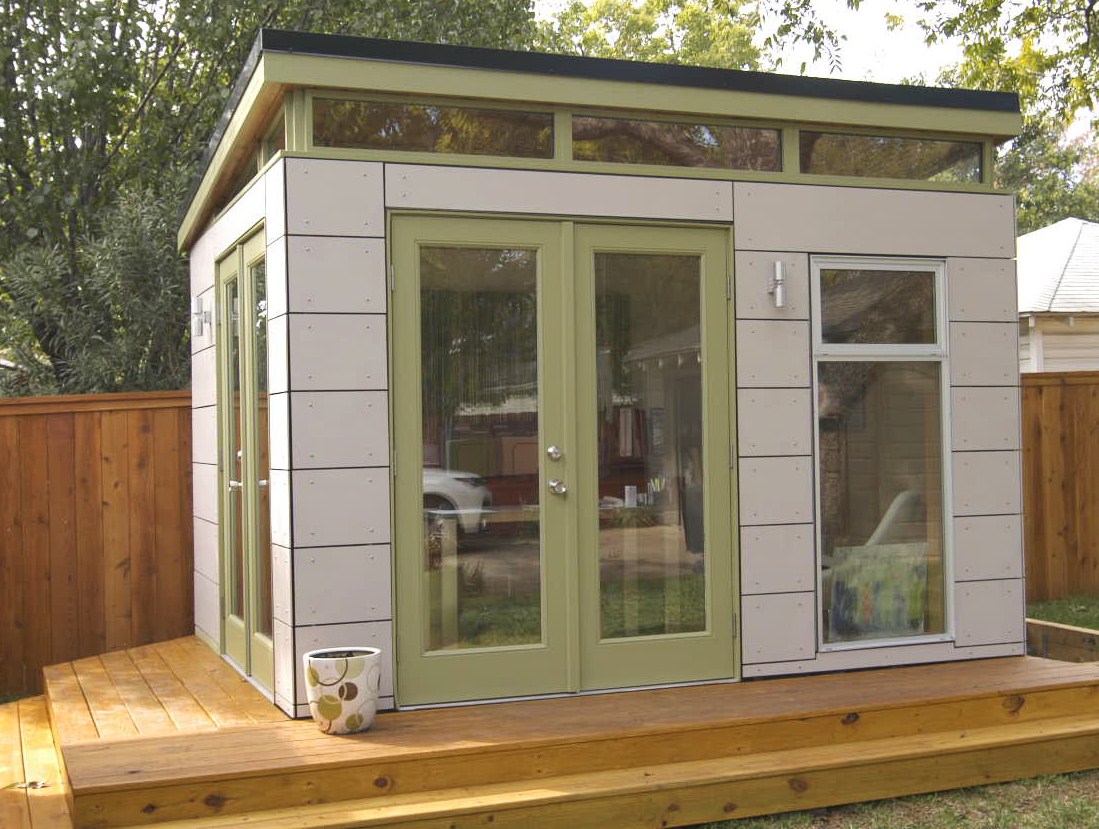 Cottage
Make your toolshed look like a beautiful cottage home with this awesome design! You can decorate and landscape around the toolshed to seem like a little cottage right out of a fairytale!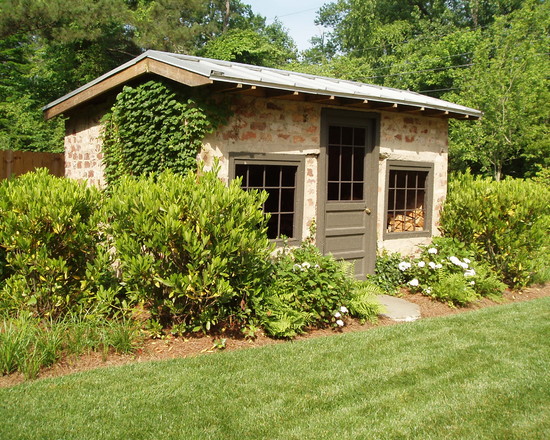 Contemporary
Just because it's a toolshed doesn't mean it needs to look old and clunky. Build an awesome toolshed that looks contemporary and fits into your backyard like any of the other decorations.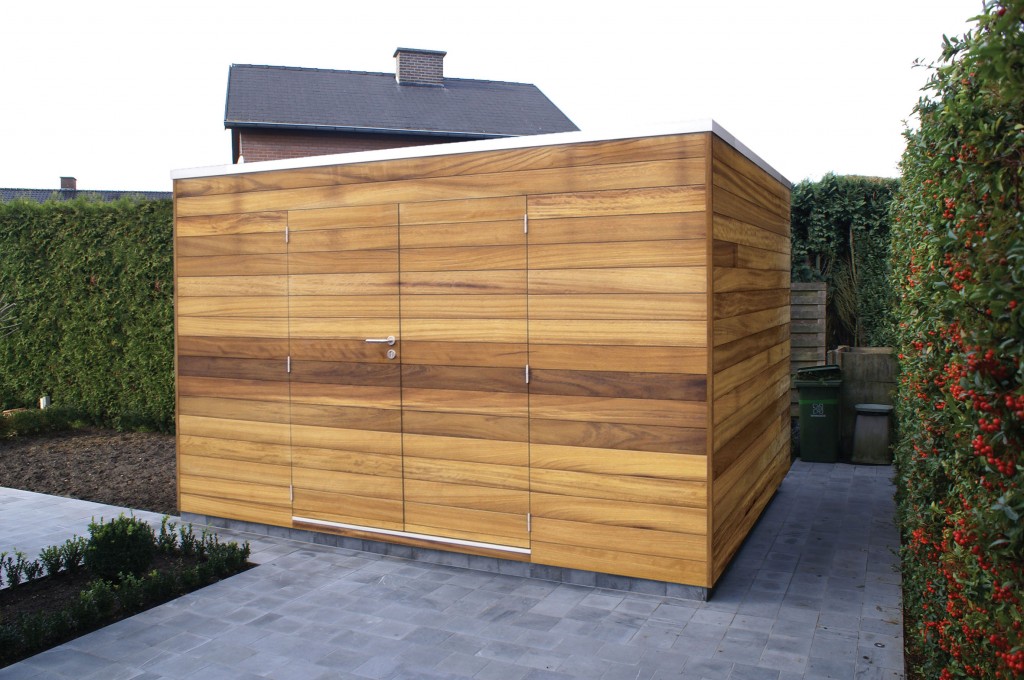 Open
If you're only storing plants and small tools, consider building a toolshed that's open on one side. This makes access quick and easy and requires half the time and materials to construct!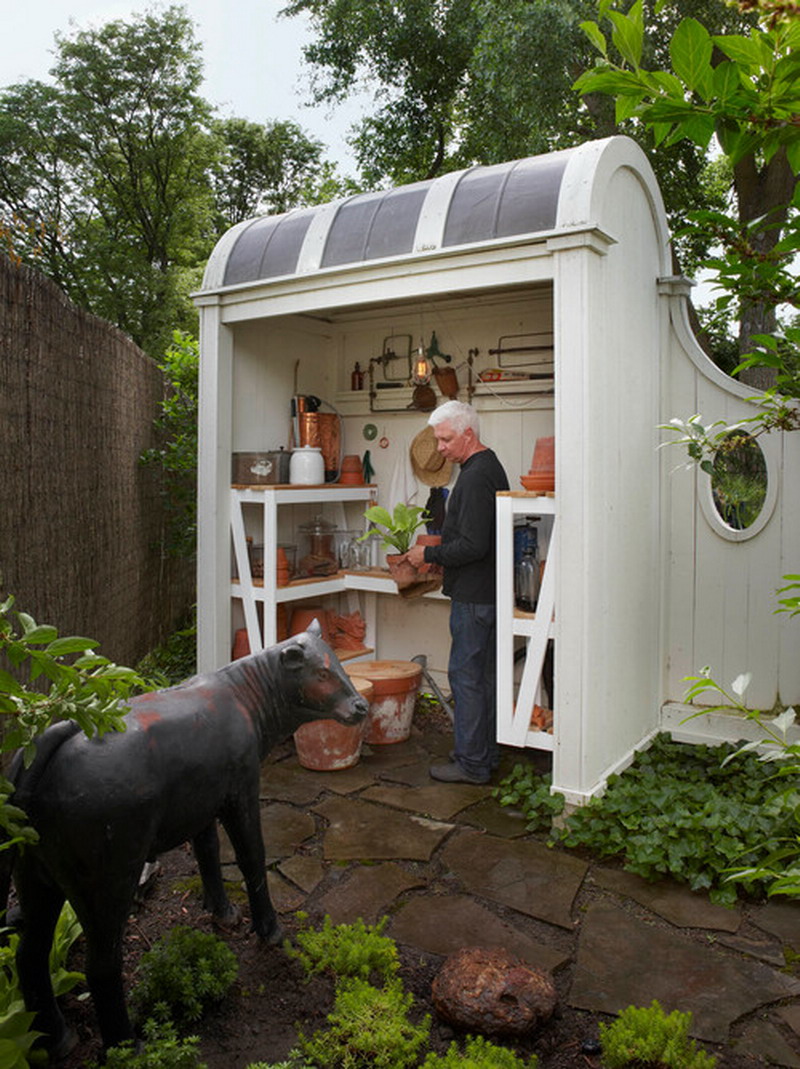 Shrubs
If you have a toolshed, but it's ugly, then consider just adding some shrubs and flowers around the sides! This will make your shed look better without even having to make any changes to the actual structure!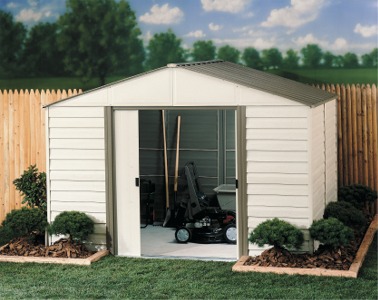 Metal
Metal sheds have been being used for quite some time. If you want a quick and relatively cheap shed, then consider this style. Choose a color that works well with your yard and home, too.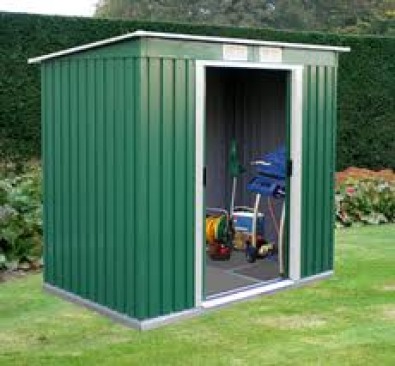 Barn
This is a great design! With just a few well-placed pieces of wood, you can turn your toolshed into a barn-like structure! Choose a paint color that you love and looks great with its surroundings!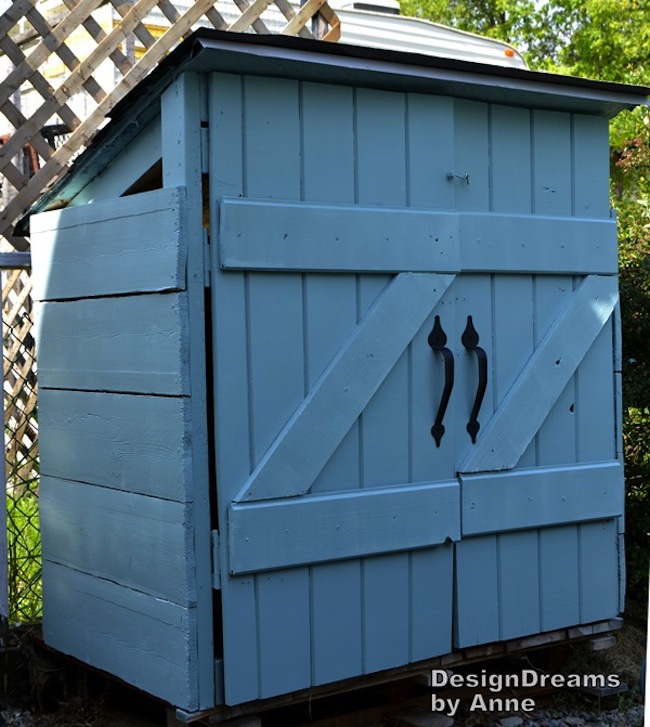 Pillar
If you want a small, compact place to store your tools and keep it looking good, then here's an idea for you! These pillars look like decorations but double as storage space! You can keep them pillars on your porch or patio without worrying about them becoming an eyesore!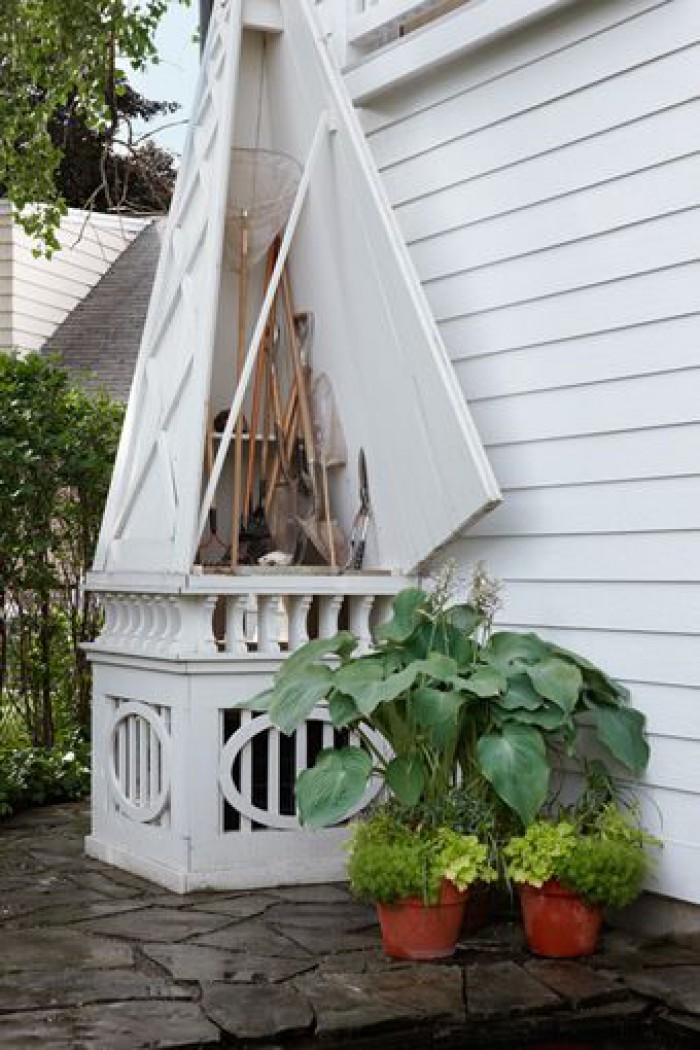 Animals Welcome
Sometimes it's hard to find space for your animals if you have a small backyard. Use this shed idea to combine kennels with storage! It increases the value of the shed and makes the kennel look nice as well.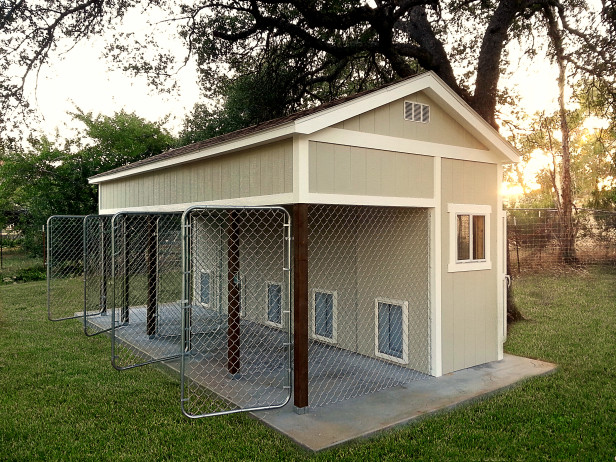 Angled
Don't just settle for a normal, square shed! Add some culture and flavor with a pentagon, hexagon, or other sided shed. The angles can make it look like a gazebo, or other structure that can go great with your yard.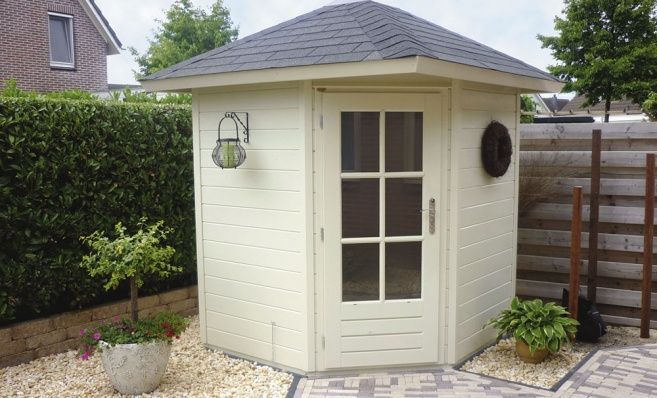 Mini House
Why not make your toolshed look like a miniature home? If you want to, you can even double the toolshed as a guest home for any visitors that may come to your home. This design is for sure to be a great decoration, as well.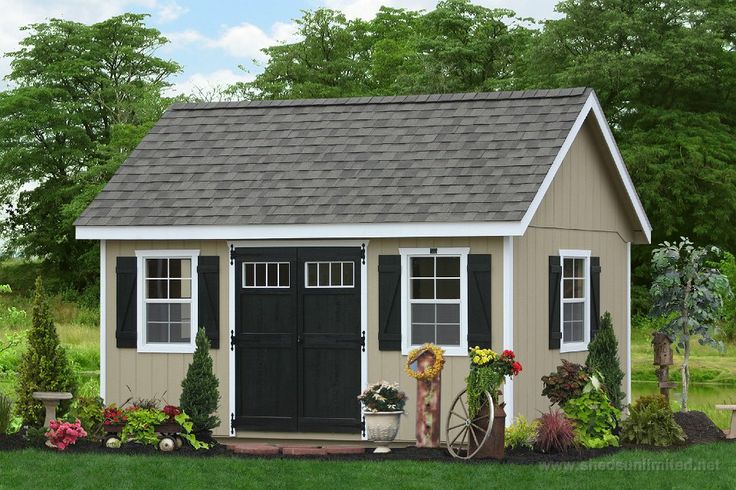 Tucked Away
Some yards have a tight space between fence and trees or other features in the backyard. If you have a space that's not big enough to put something large (like a fire pit or play set), try building a toolshed. Most sheds can actually fit pretty snugly in any part of your yard.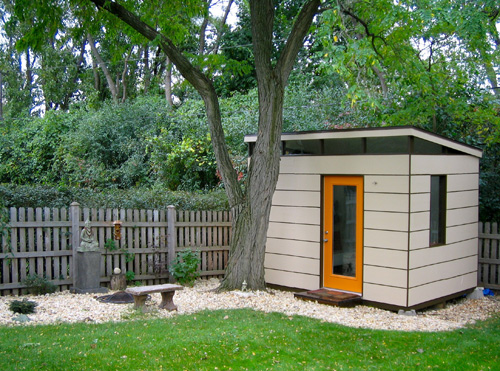 Fun Colors
Have a blast and paint your shed fun and bright colors! Since it's not a part of your home, you can paint to your heart's content and it will be great!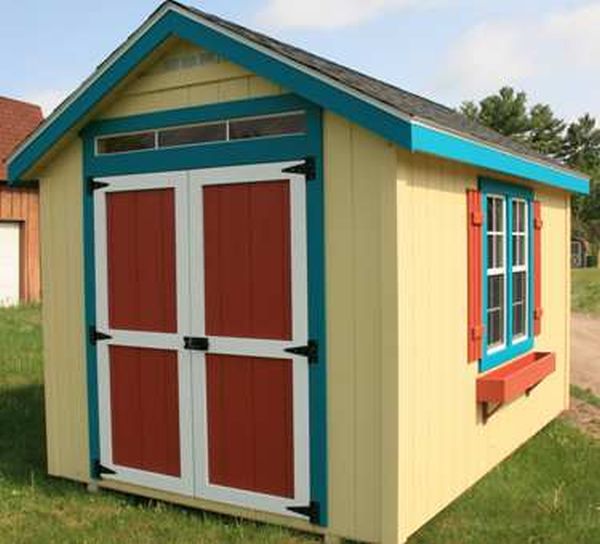 Office Combo
If you want to dedicate some time and money to a project, kill two birds with one stone and build an office/toolshed combination! How you arrange it is up to you, but this is a great way to organize your tools and your work!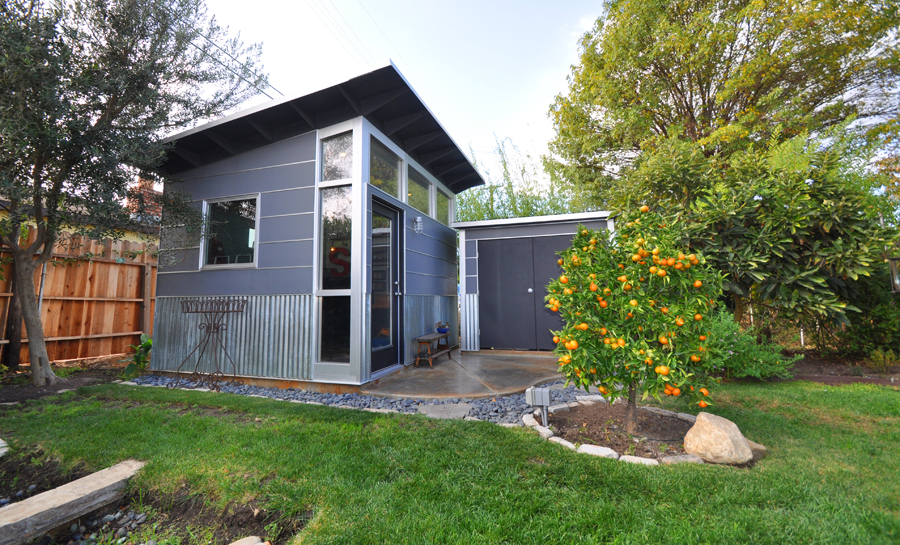 Forest Shed
If you have a good patch of trees (or if your yard actually borders a forest), build a toolshed that matches the forest. Dark green, thick wood, and a small window will make your toolshed look like a cabin in the middle of the woods.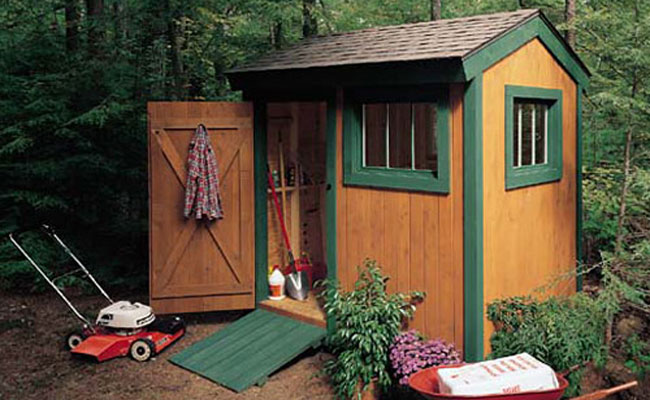 Paint and Trim
Sometimes you don't need to build a new toolshed; you just need a new paint job. If that's the case, choose a strong, single color for the shed and a good complementary one for the trim. This combination will make your old shed look new and sturdy!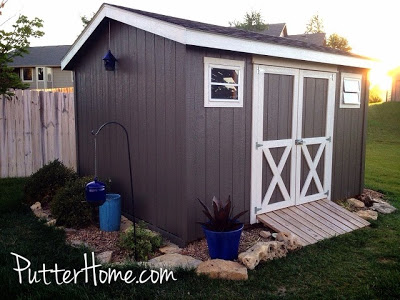 Attachment
Not everyone has a lot of tools they need to store away. Simply build a small attachment off the side of your home to use as a toolshed. This not only saves you on material (one of the walls is already built), but it also means the shed will be close by!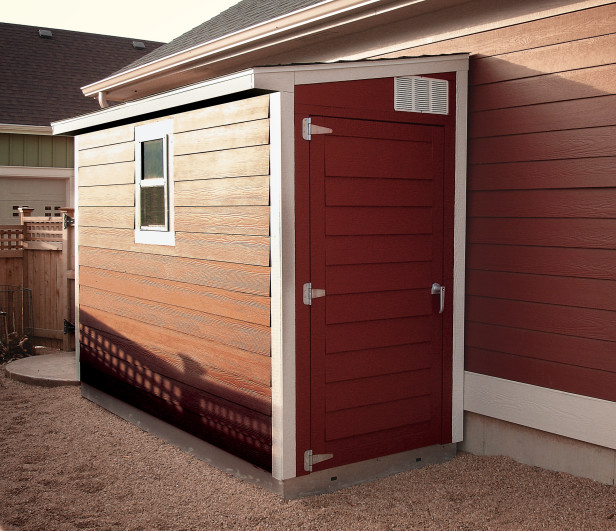 Blended In
Some people don't like the sight of the toolshed in their yard but still need one. Nestle the shed among other plants and vines in order to keep it hidden and blending in to its surroundings. Paint it natural, earthy colors that go well with the plants around it.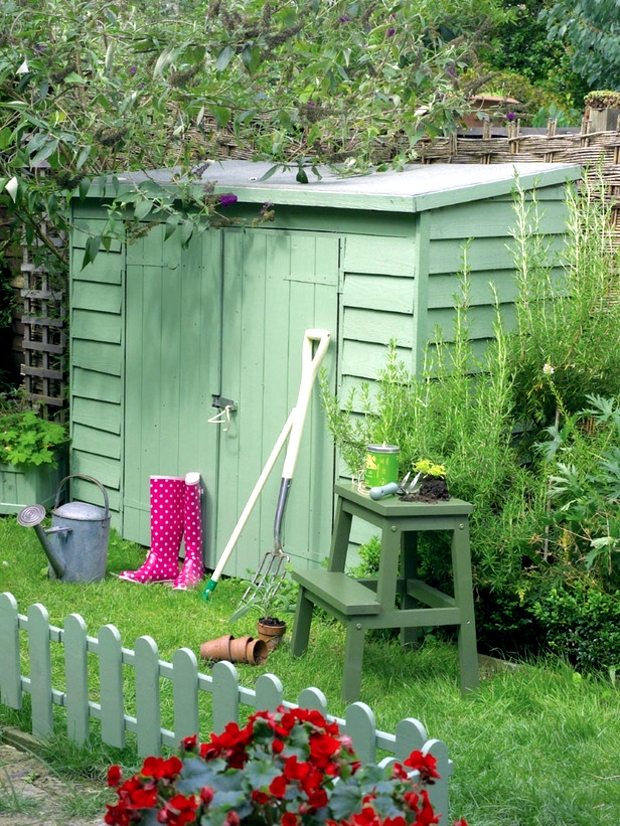 Lattice
This design has both function and style! A lattice shed (especially when it's surrounded by hedges and bushes) adds a sophisticated touch to your yard. Decorate the front with lanterns and other things to add even more touch of culture!