Patios are a great place to gather with family and friends, have barbecues, or just relax. But sometimes patios can be old and boring, with nothing colorful or inviting to brighten up the mood! With these eight simple DIY ideas, you can get your patio to become the talk of the town!

Curtains
                One problem a lot of people have with patios is how open and exposed they can be. Well, strike that problem off the list with you own set of patio curtains! The great thing about patio curtains is that they not only provide comfort and privacy, but you can use any color and design you want to liven up your outdoor area!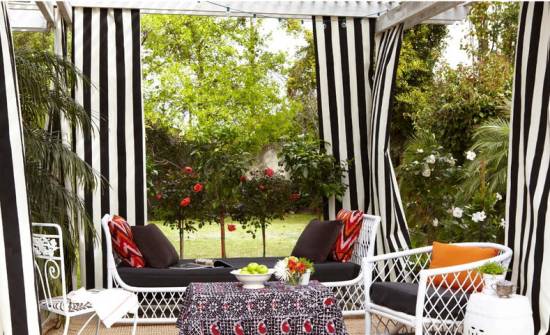 Lights
                When night comes, we all want to relax on the patio without having to rely on the buzzing outdoor light or the dim lights from inside. With a little work and some creativity, you can make your very own string of patio lights that will bathe you in a warm glow when the sun goes down.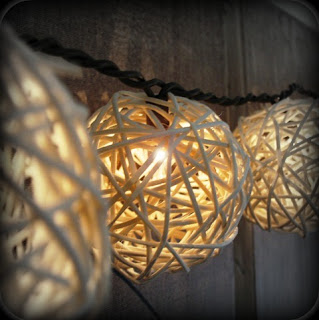 Burlap Curtain
                Not only do these curtains add style to your patio, but they're also great to conceal patio furniture and cleaning supplies you may want to keep nearby. These curtains are easy to hang up and can be used to complement the rest of your patio decorations.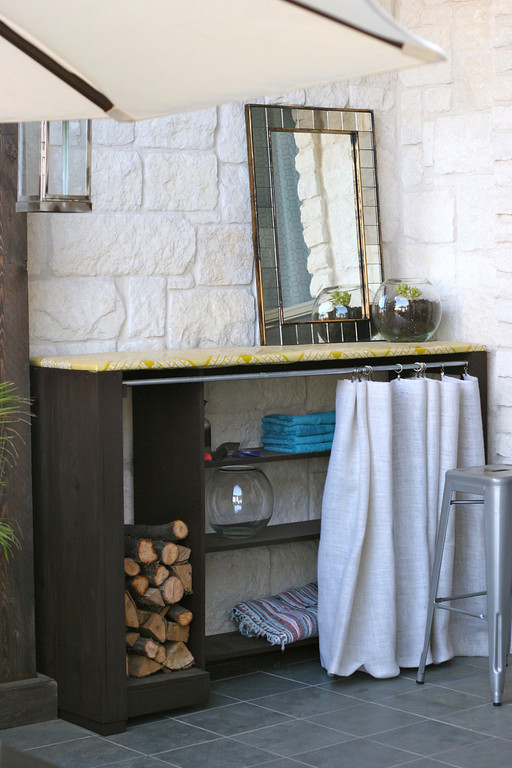 Rope Bench
                You can get about as creative as you'd like with this project! With some careful planning, you can make even the oldest bench pop with color and style when you repurpose it to become a rope bench!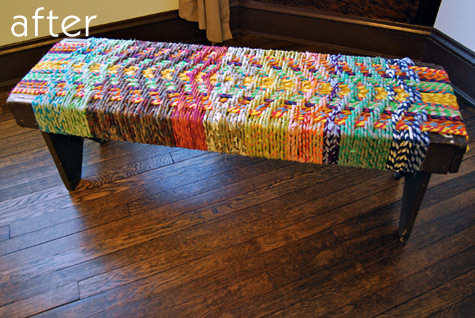 Polymer Stones
                Although these are often used to identify herbs and plants, you can spell family names in them or whatever else you'd like. Be creative! Mix in bright colors and vibrant tones to make all the corners of your patio come to life.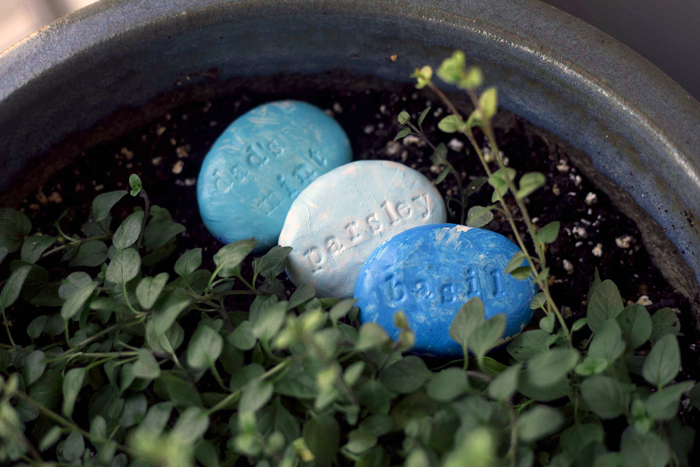 Fabric Garland
                If you've got a wall on your patio that's an eyesore, then here's the project for you! Pick some colors that would accent your patio furniture well, and then use strips of fabric to make a beautiful rope garland. Put on as many pieces and colors as you want to give your patio the best look possible!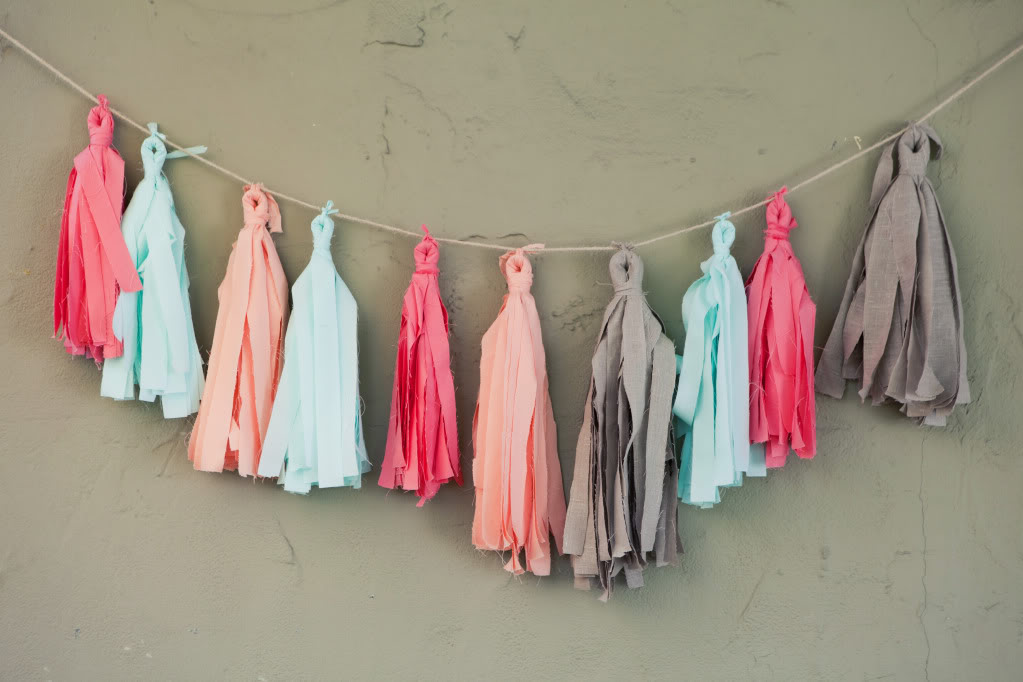 Dragonflies
                Now these are just plain cool! Even old chairs and broken fans can be reused to make your patio a jungle adventure! Arrange the dragonflies in creative patterns and paint them cheery colors to brighten up your patio.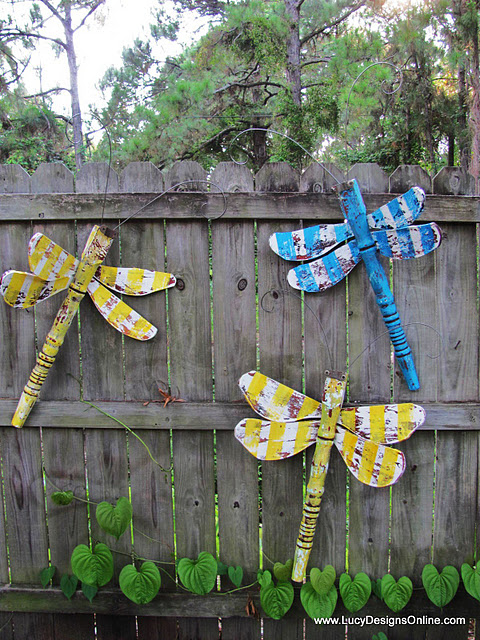 Floor Mat
                Why settle for a boring, store-bought mat when you can make your own colorful one! Floor mats are for more than just wiping your feet, and you can make yours improve your whole patio area! With little time and money spent, you can have a floor mat that's as unique as the rest of your patio!