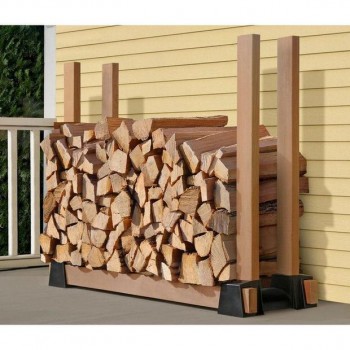 If you want to make your own firewood rack, then try this easy and simple design. It doesn't require many materials and it looks great! You can make it as big as you want, or make as many as you want!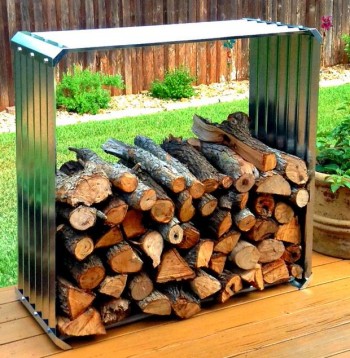 You can have a really nice metal firewood rack that's made from corrugated metal! Again, find a size that works for you and still looks great outdoors.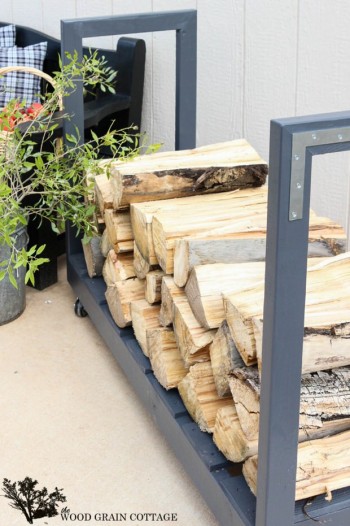 If you have a nice outdoor fireplace that you love to use but nowhere nearby to store it, try a rolling firewood rack! You can keep it stored away when you don't need it and roll it over to you when you do!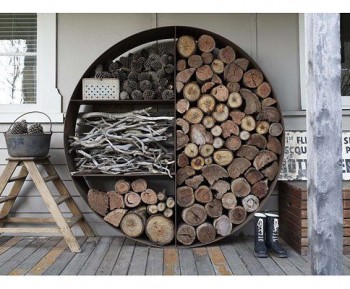 Make or buy this circular firewood rack that stores a ton of firewood and also all different types! Just make sure it's anchored well so that it stays in place.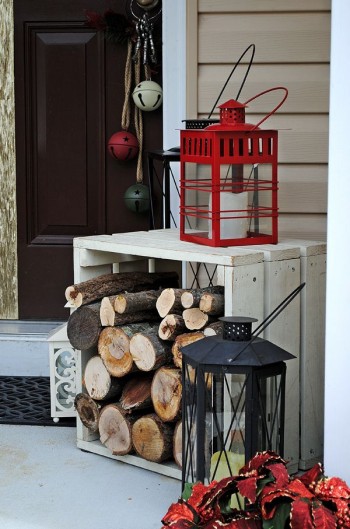 A box is a super simple and effective way to store your firewood outside. The best part about this is that it's tight and compact so that it doesn't take up much space and still looks really good.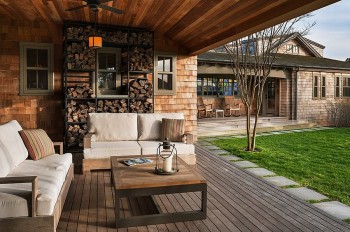 Vertical storage is really important if you don't have much space to store things. Not only that, but it also looks really nice if you can keep it full.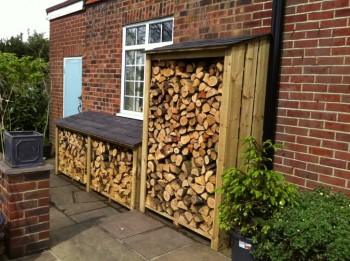 If you're dealing with inclement weather, then make a sheltered firewood rack. Make it as weatherproof as needed for your area, but a sheltered firewood rack outdoors is a really good idea.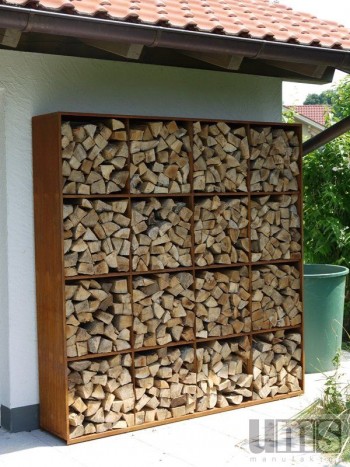 I love cubbies, and I love the idea of using it in a firewood rack! It's such a nice and clean look, plus it can go anywhere on your patio or backyard!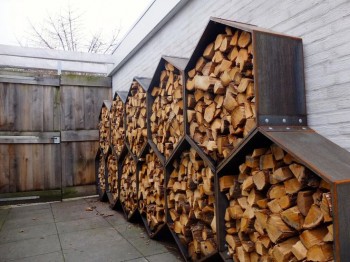 Octagon storage units are great for firewood because, if you need more space, you can easily stack them on top of each other. Not only that, but they just look so cool!