We've all got them sitting around our house or yard: those terra cotta pots we once loved. Perhaps now you don't have much use for them, or feel they're out of style. And yet, you can't seem to throw them away. With these 9 tips, you'll be able to give those old pots an easy makeover, bringing them into the 21st century with an upscale look.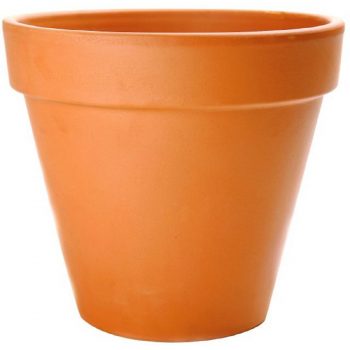 1. Spray on Some Bling
A simple can of spray paint in a bold metallic or colorful shade can turn a plain clay pot into a feature piece.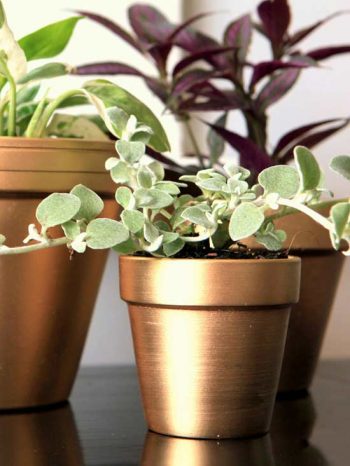 2. Decoupage 'Em
With some pretty floral napkins or a funky wrapping paper, you can apply a decoupage that makes your basic terra cotta pots look custom-made. You can use the same idea with scraps of fabric.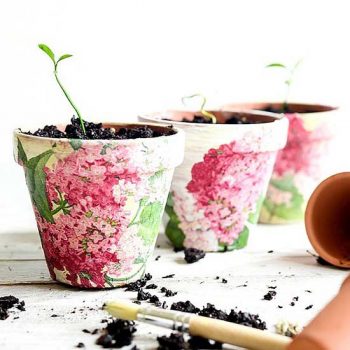 3. Antique Treatment
It won't take years to make your clay pots look like they've been around forever. And why pay a premium for pots that have an antique look, when you can do it yourself on the cheap?!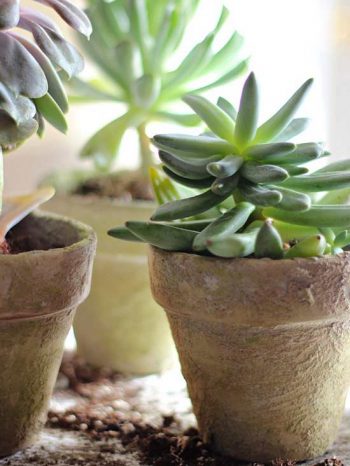 4. Mark Them Up
Permanent markers come in all sorts of shades these days, especially if you visit a craft store. With a coat of paint as a base, you can create any pattern you like.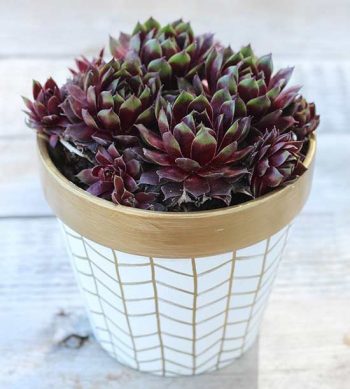 5. Transfer Images
You can achieve a vintage look with a simple whitewash, then transfer an image you made on your home printer. For extra style, you can add some paint as seen here.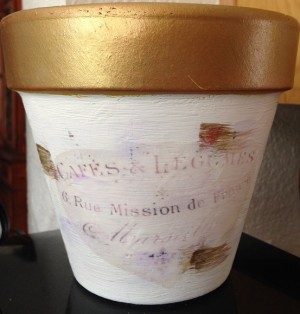 6. Spray Stone
Want to add a beachy look or rustic texture? All you need is some faux stone spray paint and a few minutes. In this example, sea shells were glued on before spraying.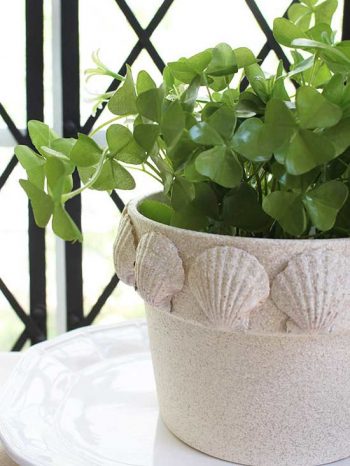 7. Chalk it Up
Pastel chalk paint can add a pop of color without looking too crazy. It's easy to add these soft colors, and you'll be able to label your pots with chalk, too!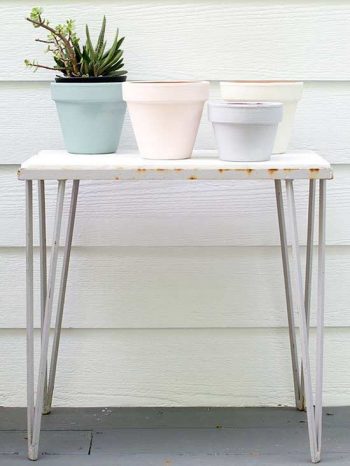 8. Faux Patina
Add a more colorful aged patina to any terra cotta pot, using your choice of these simple methods.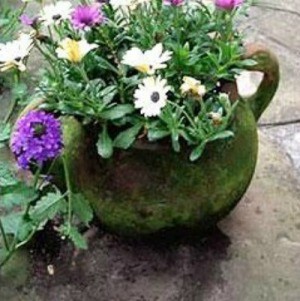 9. Repurposed Drink Stand
No one says that you have to use your terra cotta pots for their intended purpose. Think outside the plant — your pots can be both functional and beautiful.