You can make your own version of these or you can get lighted rocks/planters that you can place around your yard. Not only do they act as great decorations throughout the day, but they provide just the right amount of backyard lighting when the sun sets. This is a great option if you have a pool or a rocky section of your yard.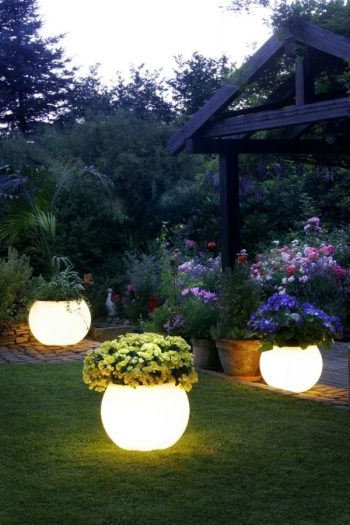 String lights are a classic backyard lighting idea, and it's because they're absolutely fantastic! There are so many different ways you can decorate with string lights. String them between tree branches, up the legs of your patio furniture, or even spread throughout your flower garden!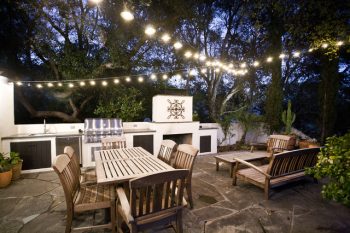 If you want more of a natural approach to lighting, then try tiki torches. You can get wall-mounted ones or torches that stick straight into the ground. If you have a problem with mosquitos, purchase a set of torches that has a built in mosquito repellent.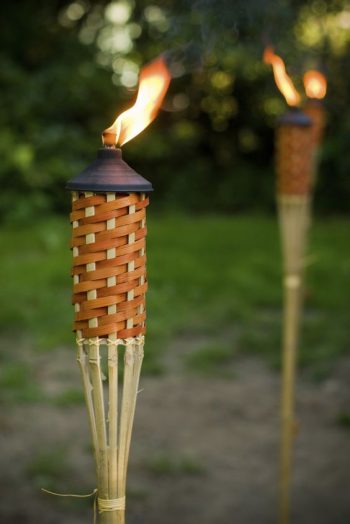 Use some of your leftover Mason jars as decorative lighting in your yard. This also involves string lights, but you put the lights inside the Mason jars, creating a fantastically rustic and homey feel to your backyard! I think this idea is absolutely gorgeous!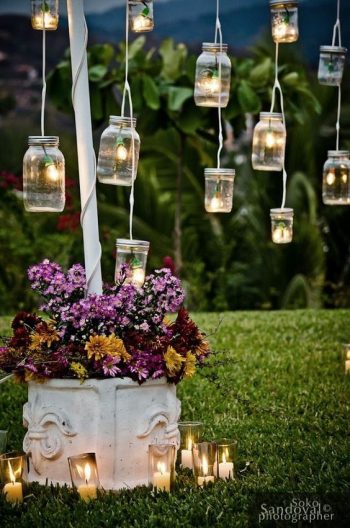 Don't think that chandeliers are only for indoor use! Create backyard lighting by hanging up a chandelier. You can put it in your patio area or even hang it from a tree to get a really nice nature-inspired effect!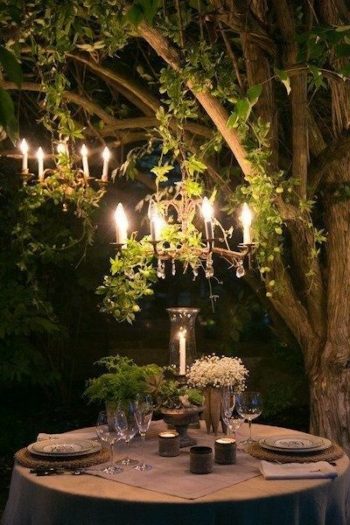 Speaking of trees, consider hanging some lights from them! You can go for little lanterns, string lights, or any other combination of lights that you want. This is especially great if you have a sitting area underneath the trees because it really brightens up the space!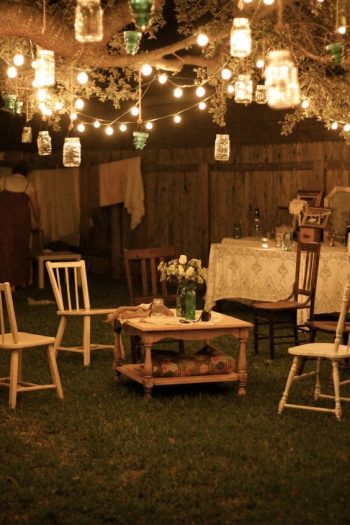 Lanterns are another great option for lighting up your backyard. They don't require much work and they add as much style and décor as they do light! Depending on the theme to your backyard you could go for old and wooden lanterns for a rustic look or modern and sleek ones for a contemporary design!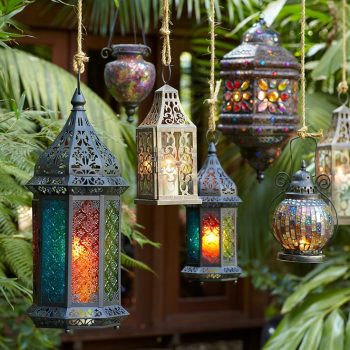 If you're someone who likes that great eclectic feel, then try this. Just install a fixture above your outdoor dining table and then hang all sorts if different lights from it! Try a combination of string lights, mason jar luminaries, and even old lanterns!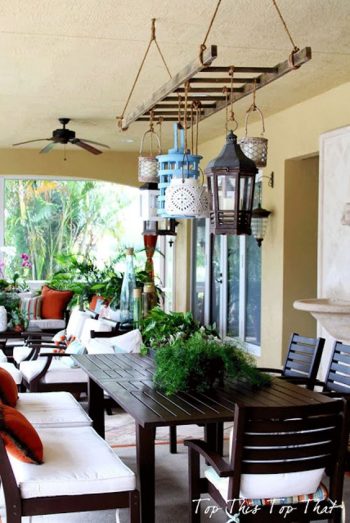 For people with beautiful trees in their backyard, consider this. Wind some string lights around the trunks of the trees for a perfect way to light your backyard. Your yard will look like a scene out of a fairy tale!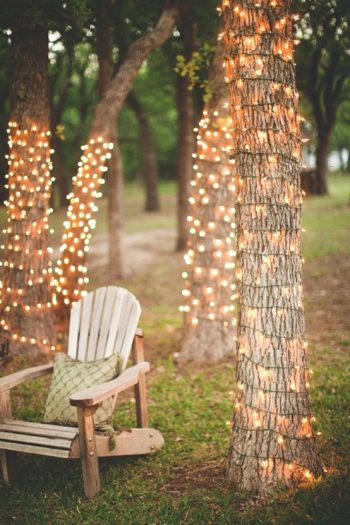 This is another great option if you want a cute and magical backyard. Put together these metal stands that allow you to fill them with water and have floating candles on them. Aren't they absolutely gorgeous!?