When it comes to summer, it's always hard to choose between watching a great movie and hanging outside in the awesome weather. Now you don't have make that difficult decision anymore with these awesome backyard movie theater ideas! Try some of these or simply let them inspire you to make your very own outdoor theater.

Hanging Lights
Everyone knows that you need to set the mood when it comes to movie theaters, and that's done with the lighting! Hang strings of lights, lanterns, or candles in jars from the trees or other spots in order to create a perfect environment for watching a movie. Then, when the time comes, blow them out or turn them off and you've got a backyard-sized movie theater to enjoy!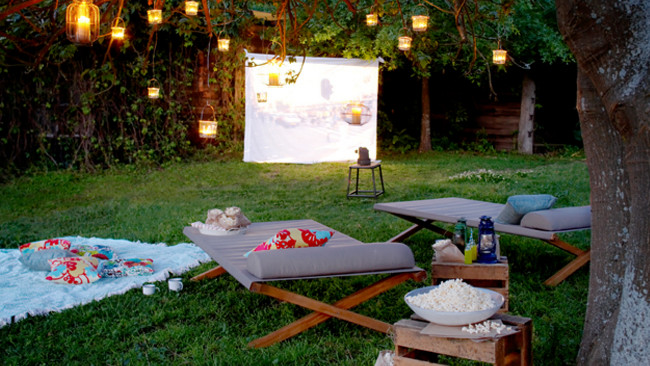 Side of House
If you have a whitewashed wall to your home, don't even worry about building or buying a screen! Simply project the movie onto the side of your home and you're good to go! This idea saves you both time and money when it comes to outdoor entertaining!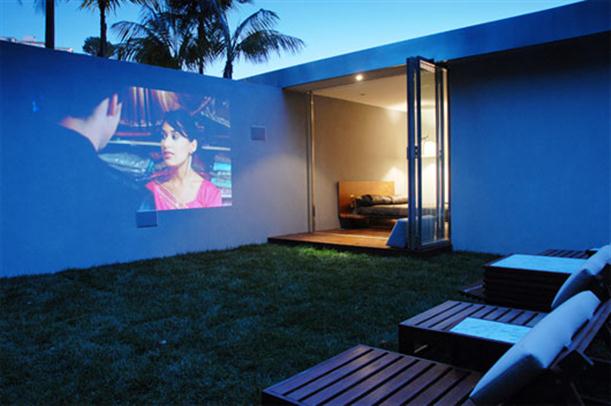 Built-In
If you have a nice spot near your house where you could project a movie but the wall isn't white, don't worry about painting the whole house, just add a white screen to the wall! This gives you the comfort of having the movie theater close to home without having to build an entire system to project the movie.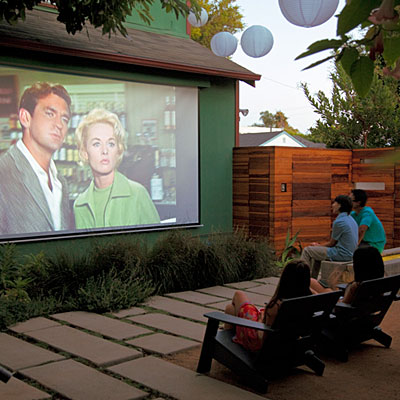 Screen Stand
A great way to get a screen right where you want it is to build an awesome screen stand! It's pretty simple and doesn't require much money or materials. Take two pots, fill them with cement, and place poles right in the middle. Then, once the cement has dried, attach the screen to the poles and you've got yourself a great stand for your screen!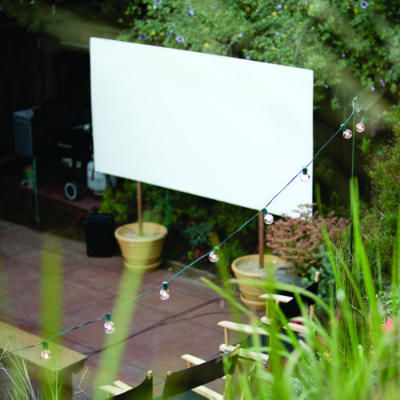 Framed
If mobility isn't a concern then build a framed-in movie screen that is sure to make all your guests envious! Build it next to the fireplace or in the most comfortable spot in your backyard to keep everyone entertained for hours!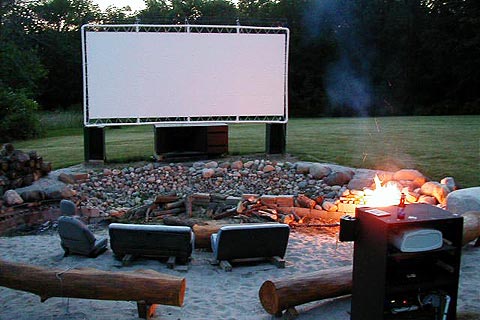 Hanging from Wire
Another great idea for making a backyard movie theater is hanging the screen from a wire! While you can do this with just a simple bedsheet, wind will often make it hard to watch the movie on a billowy screen. The best solution is to staple the sheet to a piece of wood, and then hang that wood from the wire. This makes your screen steady without having to put in too much money to the project!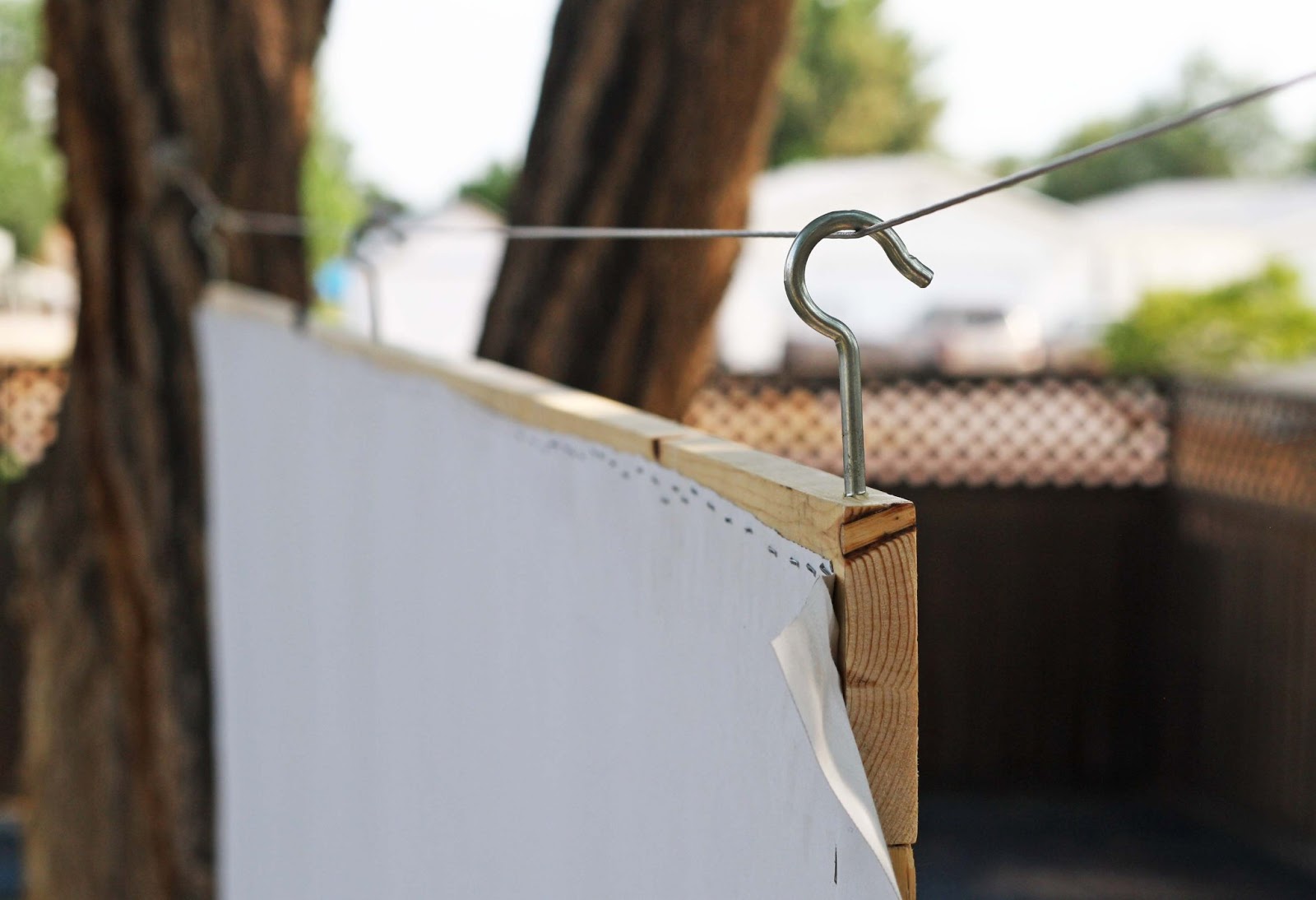 Hanging from Deck
If you're lucky enough to have an upstairs deck, then simply hang a sheet over the side and project your movie onto that! Be careful that the screen doesn't block any entrances, however, or your movie may become 3-D!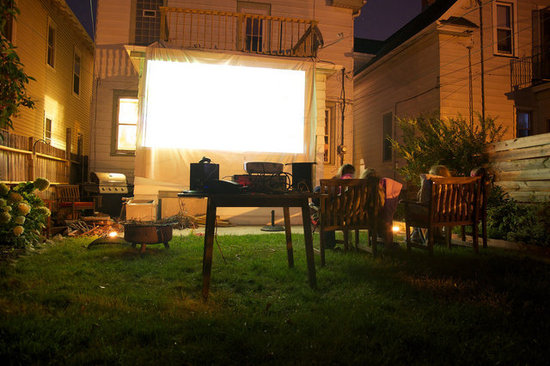 Blow Up
If none of these seem like viable options, then try your luck with an inflatable movie screen. Although it may be more expensive than some of the other ideas, a blow up movie theater allows for easy portability and can also be stored away during cold or bad weather.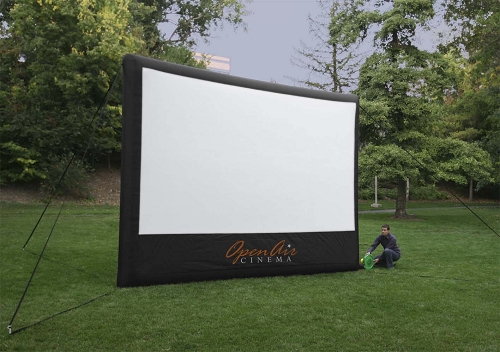 Lawn
If you have a nice expanse of green grass that everyone loves to hang out on, spice the area up even more with a movie theater added right into the mix! No chairs, tables, or furniture will be needed to enjoy a fun movie in the comfort of a soft lawn of grass!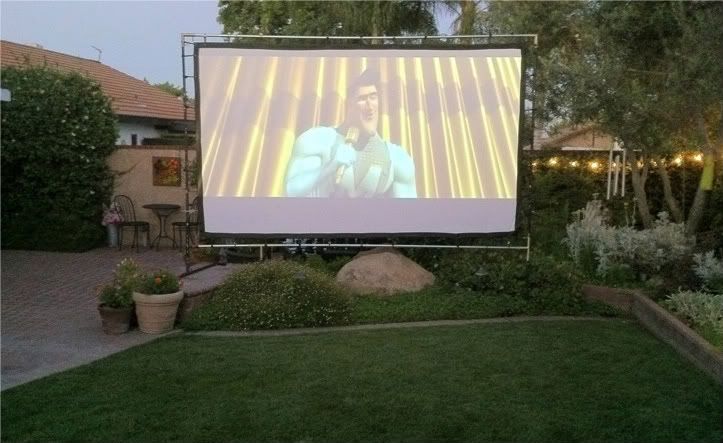 All Out
Go big or go home, right? If you're going to make a backyard movie theater, you might as well pull out all the stops. Don't just get a screen and a projector; add flare to your theater with comfortable seating, great lighting, and plenty of spots to store drinks and snacks.
Poolside
The only thing more relaxing than lounging by the pool is lounging by the pool while watching your favorite movie. Add a movie theater poolside so both you and your guests can get the best of both worlds!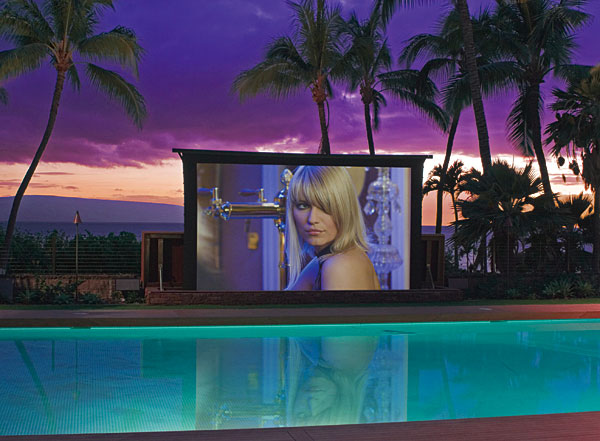 Entertainment System
If you live in a warm area and plan to use your outdoor movie theater year round, then consider making a durable entertainment system that is high quality and made from great material. Add a canopy over top and protective side panels to protect your screen from any kind of weather or outdoor damage.