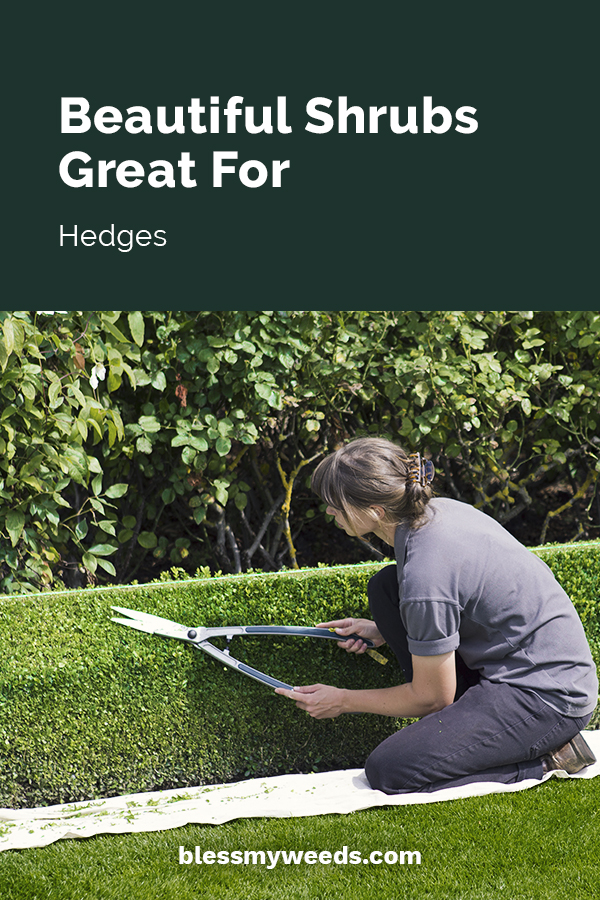 Hedges are both decorative and useful for any landscape. Use them to designate and divide spaces, add interest, or provide a little extra privacy. If you have previously thought of hedges as just green and boring, think again. There are some beautiful flowering shrubs great for hedges! It's definitely worth a second look.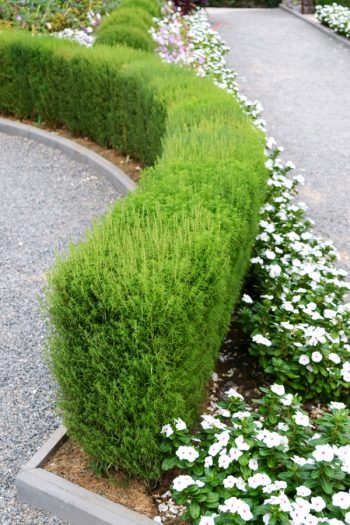 Benefits Of Hedges
Not only can a hedge help define your property, hedges also provide security. Thorny hedges help protect windows and air conditioning units. Hedges that are placed strategically around your property help hide problem areas of the landscape. One of the additional benefits is that hedges are generally lower maintenance than a regular flower bed or stretch of lawn.
Shrubs Great For Hedges
Take a look at some of the beautiful shrubs that also make great hedges!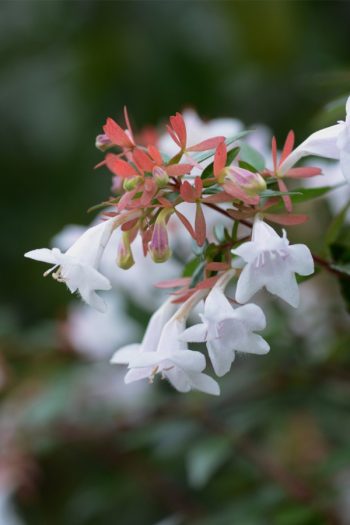 Abelia features beautiful, trumpet-shaped flowers that also attract butterflies. The foliage of the Abelia is a pretty, glossy green all summer long. It naturally grows in an arching mound and reaches anywhere from 3-6 feet tall, but Abelia is perfectly amenable to shaping into a shorter hedge if you like. Just cut it with shears to the height you desire. If you live in zones 5-9, Abelia will thrive in your landscape.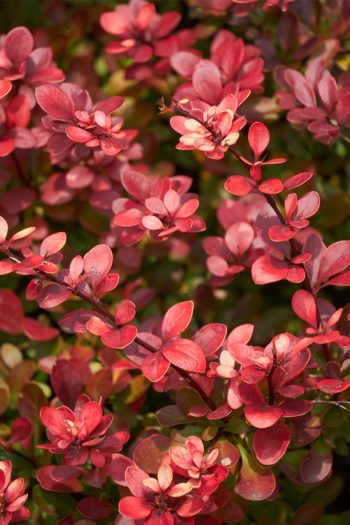 Japanese Barberry proves that no one has to settle for a green hedge. If you want a lively pop up color, Japanese Barberry will give you that! The leaves develop golden, red and orange colors in the fall. What's more, barberry has sharp spines and is perfect for security concerns.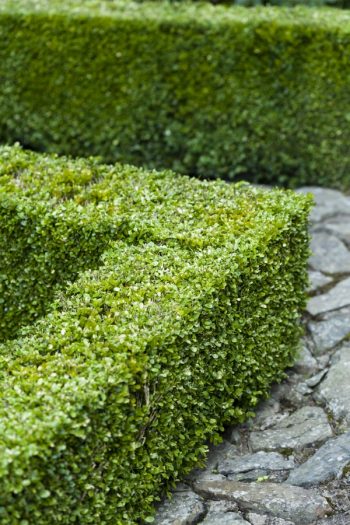 When you want a hedge that is easily sheared into strong geometric shapes, consider the Boxwood. Boxwoods are ideal for defining spaces of your landscape. They have a way of fading into the background so that other elements of your garden can shine.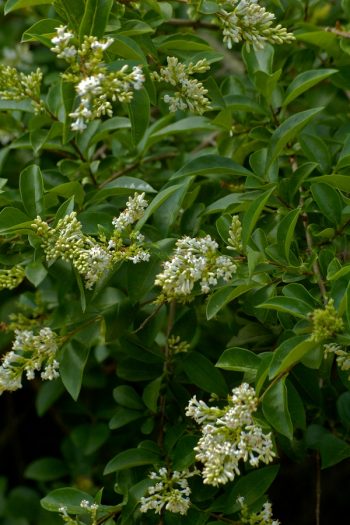 The Common Privet is a deciduous or semi-evergreen shrub with pointed, elongated emerald-green leaves. Privet features white flowers that bloom during the summer and later turn to round black berries for fall. Birds enjoy the privet hedge berries. Be sure to clip privet back once or twice each summer.
Other Flowering Shrubs Great For Hedges
Additional flowering shrubs great for hedges include Crape Myrtle, Viburnum, Ninebark, Henry's Garnet and the Shrub Rose. You can't go wrong with any of these beauties. Before you plant your new hedge, check out my post on training your hedge to get the shape you want.