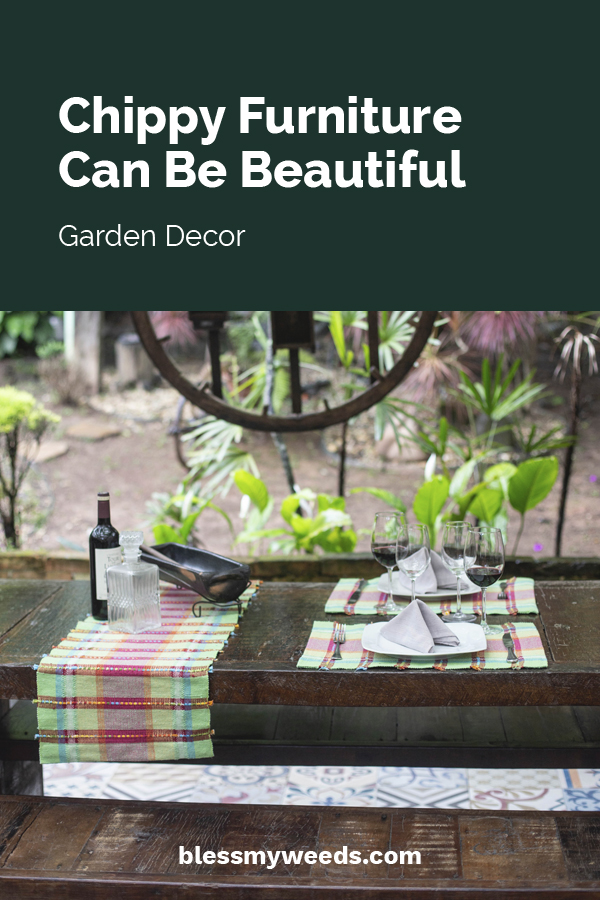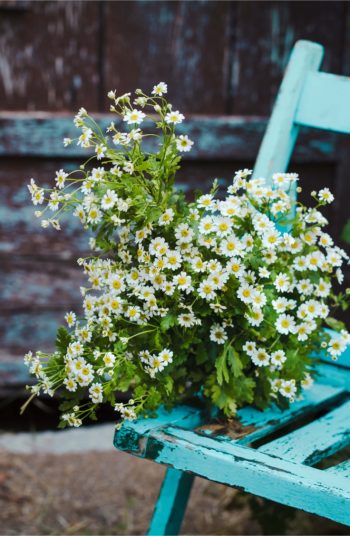 Chippy furniture can be beautiful garden decor! So don't get rid of those vintage or aging shabby chic pieces sitting in your garage or storage shed. All you need to do is re-imagine them in your garden. And no need for repainting. Here are some ideas to inspire you!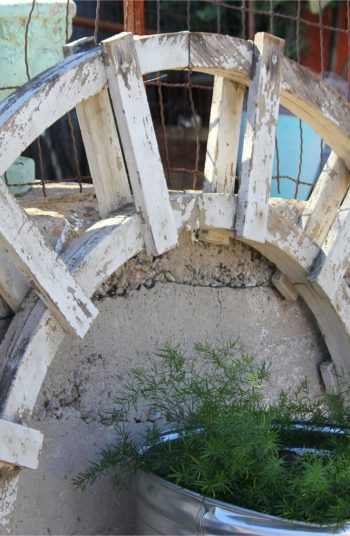 Whether you want to convert an old dresser into a planter, create seating with chippy furniture, or add interest to a garden bed with an old headboard, your garden will benefit. If you don't currently have any old chippy furniture in your possession, it's definitely worth a trip to your local antique shops and thrift stores. Picture the old pieces you find, just as they are, in various spots in your garden. Keep an open mind and you might be surprised what you come up with!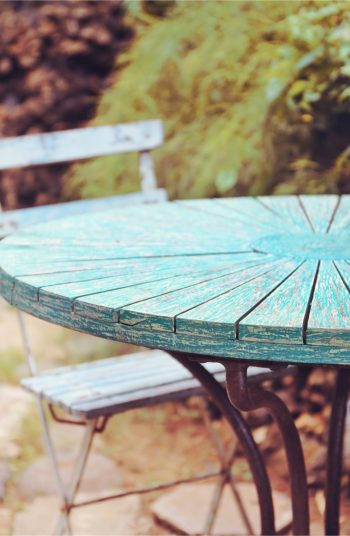 A charming little bistro-style table is the perfect spot to sit and take in the afternoon, or rest after a couple hours' worth of hard work. If you find a piece that isn't as chippy as you like, just grab a paint scraper like this set from Amazon, and rough it up! A couple of chippy, mismatched chairs are all the table needs to go with it.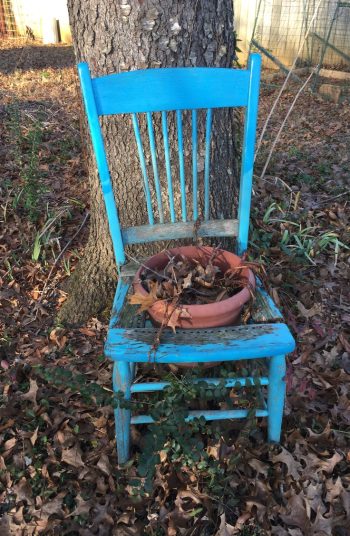 Should you find an old chair with no bottom, you're in luck! Find a lightweight pot to fit down inside, and turn that piece of chippy furniture into a charming planter. It looks fantastic underneath your favorite tree, or tucked into corner of your flower bed. And that's just a couple of suggestions!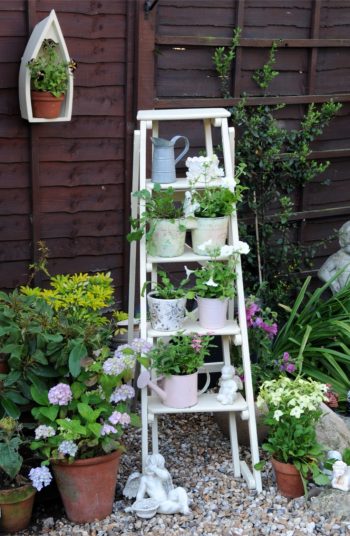 It isn't necessarily furniture, but even an old ladder makes a charming statement in your garden. Fill it up with some of your favorite small potted plants, herbs and flowers, and let it take center stage in a spot where it can shine. Against a plain fence is one place where it would look fabulous!
These are just some of the fun ways to use chippy furniture in your garden. The sky's the limit!