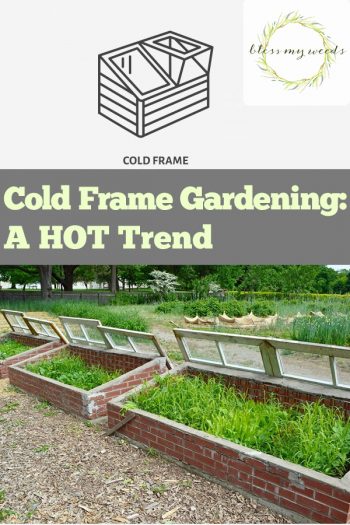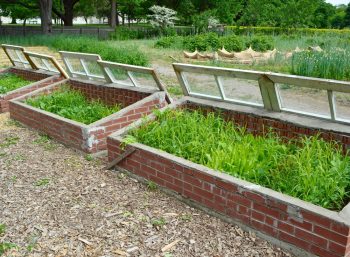 In its most basic form, a cold frame is a structure that helps you use the heat of the sun to create a warm microclimate in a winter garden. It's a hot trend precisely because it makes it possible to grow and enjoy certain types of vegetables during the winter months. Let's talk about cold frames, the different types, and what you can grow in them.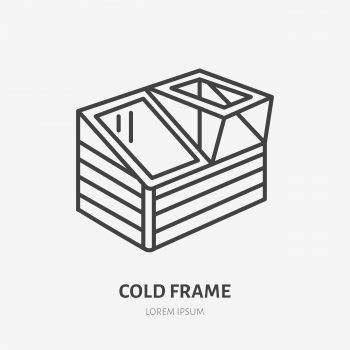 Cold frames are all over Europe, and they typically look like this diagram. The frame is an enclosed, bottomless sort of greenhouse. The back is typically higher than the front, and the top is covered with glass panes, or windows. When the glass is closed, it is automatically slanted to help trap more of the southern-based winter sunlight. The glass can be opened a little to vent the cold frame when nighttime temps reach a consistent 40 degrees Fahrenheit. They can also open when needed to release condensation.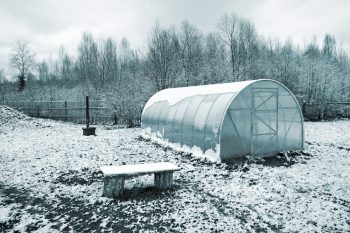 Another name for a cold frame is a plastic hot house (or greenhouse) which are commonly seen in the U.S. This type of hot house is a sturdy frame covered by a clear plastic sheeting. The clear plastic sheeting allows the sunlight through and holds heat inside. This encourages the ground to warm up faster in the Spring, keep more heat in the fall, and protects cold weather crops.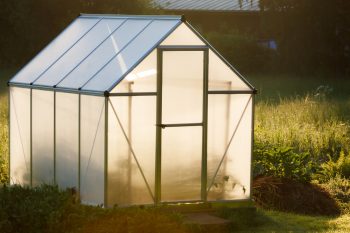 Home gardeners can also purchase a kit to construct a mini greenhouse perfectly sized for a backyard. This greenhouse is sized just right to allow the home gardener to keep a small crop of winter vegetables.
What can you grow with a cold frame?
A cold frame can be used to warm up the soil in early Spring.
Once the soil is warmed up enough, the cold frame provides a safe spot to start your vegetable seedlings.
Cold weather crops that do well in early Spring and late Fall include low-growing, cold-hardy crops such as lettuce varieties, spinach, chard and arugula. Other vegetables such as leeks, onions and carrots also do well in a cold frame.
Don't be afraid to try your hand at cold weather gardening with your own cold frame. It's a HOT trend!
Resource: Fine Gardening