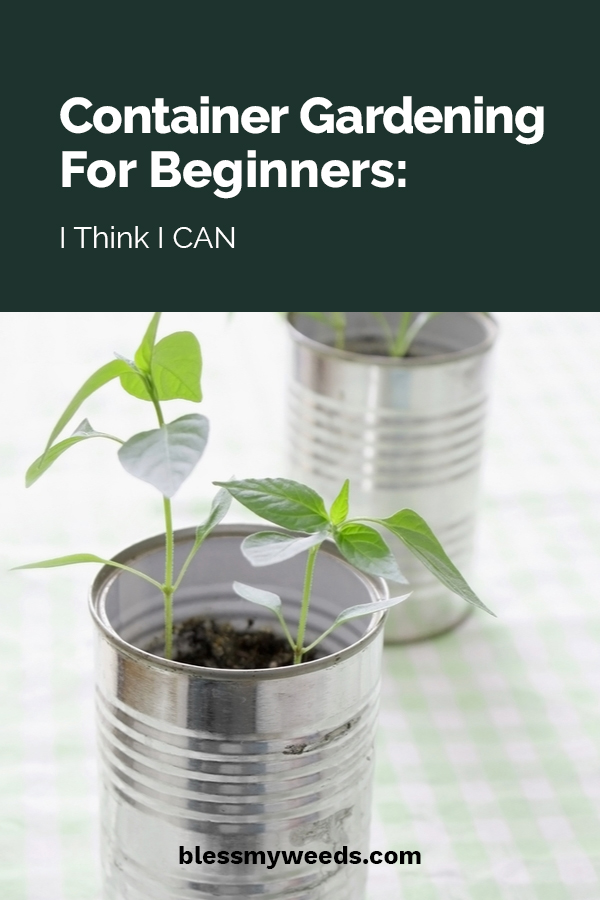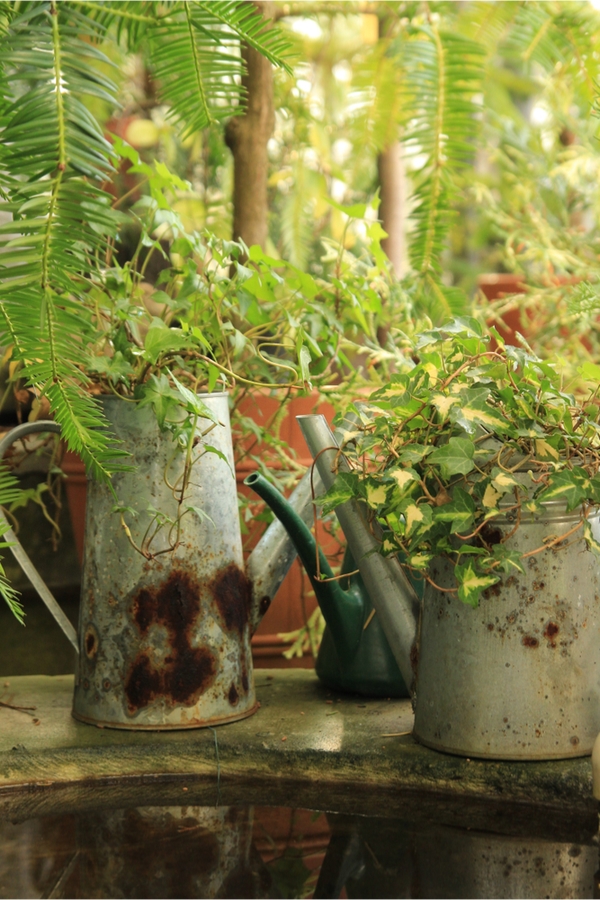 Today at Bless My Weeds, we are going back to some basics with container gardening for beginners. Even if you've done some container gardening before, we can all use a little refresher course. We're also going to look at how easy it is to begin container gardening with something we all tend to have a lot of–cans! So if costs associated with container gardening have held you back in the past, they don't have to hold you back any longer. Grab your cans and get ready for container gardening for beginners.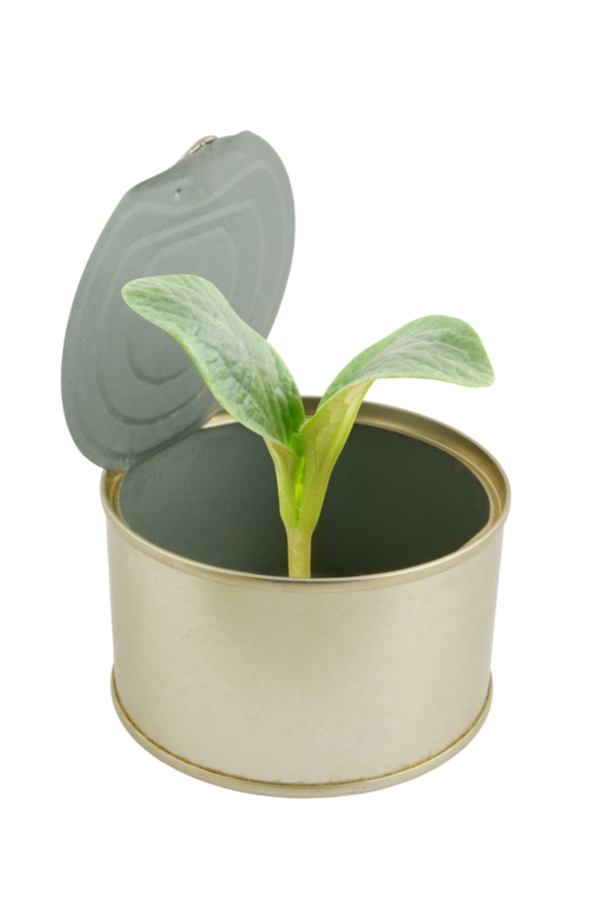 Container Gardening For Beginners–Using Cans
How can you use cans for container gardening? There are actually quite a few ways to do this, because even a small tuna can is a great container for sprouting some seeds. A collection of larger cans makes a charming herb garden for inside the house, and larger cans double as pots for your flowers.
When considering cans for container gardening, don't be afraid to think outside the box so to speak. Save cans from your pantry, pick up old watering cans at your local thrift shop, or use milk cans for porch pots. There are many options that make it easy.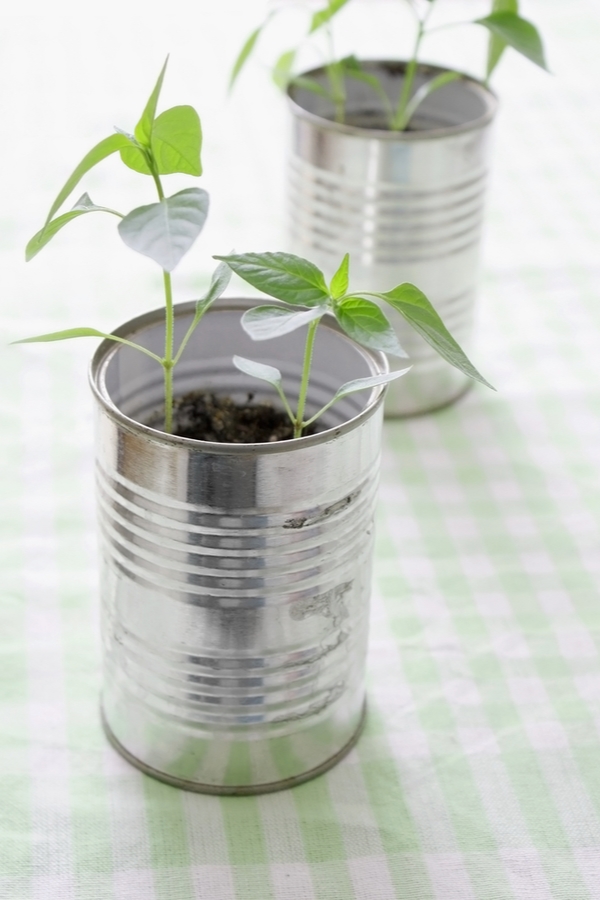 Container Gardening For Beginners–Tips
No matter which type of can or other container you choose for container gardening, it must have one essential thing. Some will already have holes for drainage, but if not, you must make the time to add some. With a can, adding drainage holes is as easy as using a nail and hammer to make some small holes in the bottom.
Another way to add drainage is to use a layer of pebbles on the bottom of your can after adding drainage holes. Pebbles help to ensure that water drains out of the soil. This is especially important for certain plants. As you choose plants, the tags should specify "well-drained soil," for those plants that require it.
Know the soil essentials for container gardening! No matter the type of container, the soil really matters.
Choose spots for your container garden where the plants will receive a lot of light, especially if you are growing vegetables or herbs. Six to eight hours of light per day is always a good range to keep in mind.
Make sure to fertilize your plants! Most potting soils don't have fertilizer included, so you will need to take this into account. Fertilizer sticks for houseplants and flowers work well, and Miracle Grow works great for produce.
When you combine different types of plants and flowers in the same pot, check to make sure you choose compatible plants. In other words, plants that need the same amount of water and light will grow best in the same pot together. Those that have competing needs are just a recipe for disaster.
So go ahead, grab some cans, these container gardening for beginners tips, and grow some plants! What will you grow first?