Container gardening is quite the rage and here to stay. They are great for veggies, including tomatoes. Learn all about container gardening: how to grow tomatoes in containers by reading on.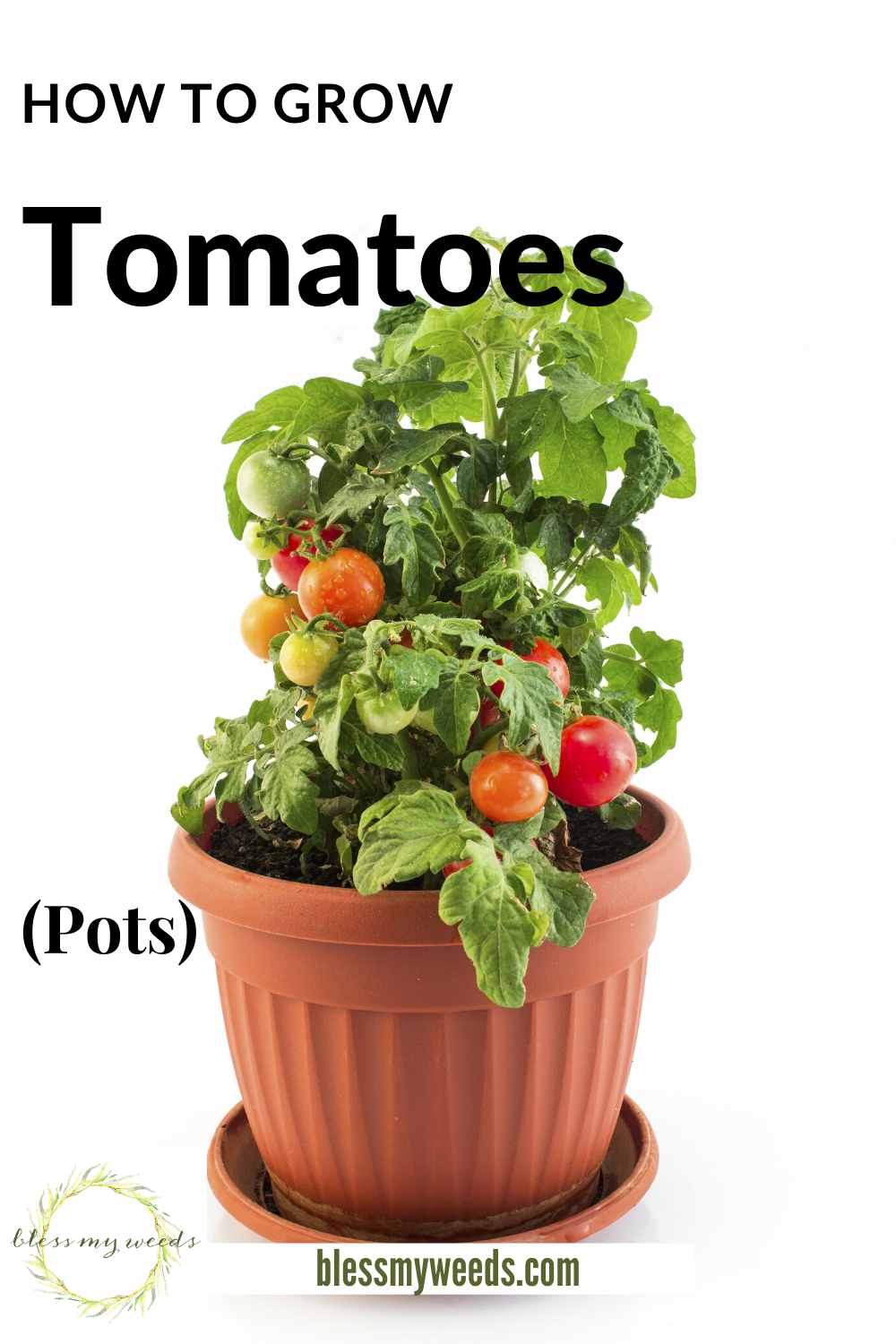 There is nothing that tastes quite so good as a tomato fresh from the garden. They beat tomatoes from the grocers every time! The good news is that even if you're a city dweller with only a balcony, you can grow your own tomatoes.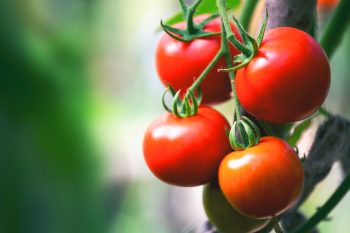 Let's talk about how to grow tomatoes in containers. Once you read this article, you'll definitely know enough to go out and get started. Here we go!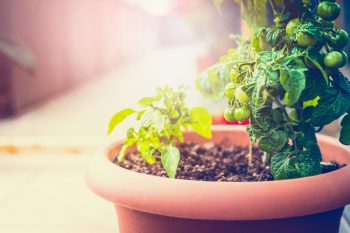 Let me start by saying that sometimes things happen to your tomatoes plants that you just can't control. Those things include bad weather, problems with critters, and disease. But there are certainly things you can do to increase your chances of growing a successful tomato container garden.
How To Grow Tomatoes in Containers
The best thing you can do is plant your tomatoes in a container large enough for them–and the larger, the better!
Pots, 5 Gallon Bucket
A good rule of thumb is to use a pot comparable in size to a 5-gallon bucket. Tomato plants like a lot of room to spread out, and if the plant feels inhibited it won't grow as well.
Make sure your chosen pot is not only large enough, but has good drainage.
Purchase a good quality soil to fill the pot. It should be labeled "potting soil." If it has added fertilizer, that's okay. If not, we'll talk about fertilizing your tomatoes in a minute.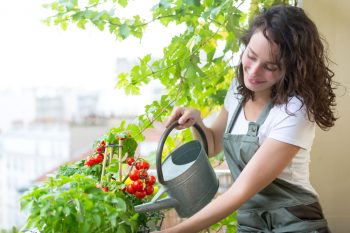 Water your tomatoes every day! But I don't mean that you should keep the soil wet–just moist. Too much water will lead to root rot.
Consistent, daily watering seems to work best for tomato plants, especially during the hottest months of the summer. If it's hot and windy, that usually means an extra watering. In those conditions, check your tomatoes day and night and water if the soil is dry.
If you hit a rainy period, check the tomatoes for too much water, and pull them under cover if needed.
Raised Beds
The key to growing tomatoes in raised garden beds can be found in the soil. Tomatoes are known as heavy feeders. They enjoy a rich, organic soil.
Tomatoes do need fertilizer, especially if you used regular potting soil with no added fertilizer. Use a slow-release fertilizer that is marked for vegetable plants. Just follow package directions for how and when to apply.
Full sun is a necessity for tomatoes. Pick a spot for your pots where the plants will receive at least 6 hours of full sun per day. If you have a spot with 8 hours of full sun, that's even better.
Choose a variety with good grower ratings, and when you plant your tomato seedlings be sure to plant them deep. Cover up the stem and first set of leaves, leaving only the topmost sets of leaves uncovered. This encourages the best root growth and the hardiest plants.
To learn more about tomatoes, click here! Good luck and enjoy your delicious, home grown tomatoes! If you want tricks on growing carrots, don't miss this post!