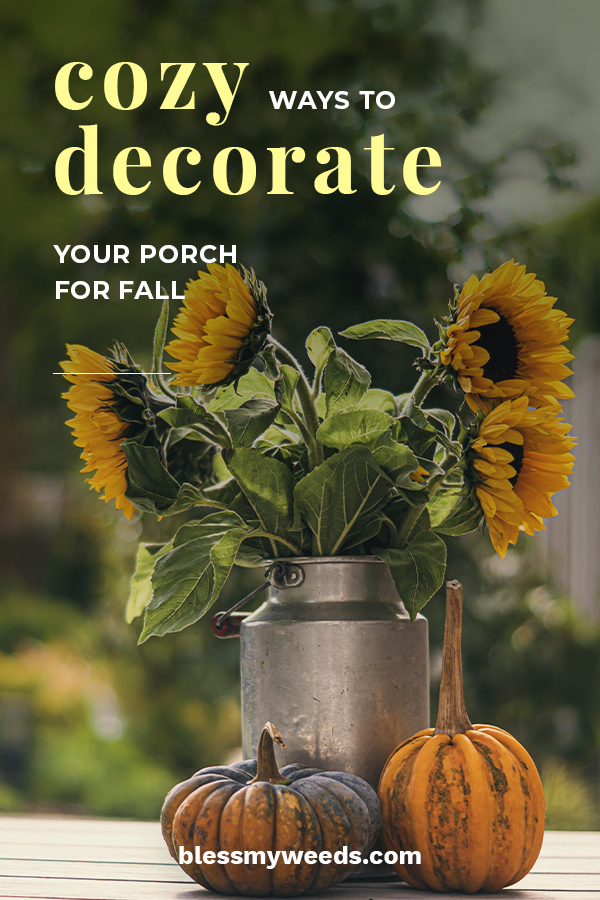 There's nothing like a decorated porch to ring in the season of witches, pumpkins, and giving thanks. In fact, an autumn-themed porch not only makes your home more festive, but it's the perfect way to welcome your guests — including those adorable trick-or-treaters. Let's take a look at some cozy ways to decorate your front (or heck, even the back) porch for fall.
1. Pallete Pumpkin
All you need is some paint and an old palette to make this adorable, rustic pumpkin. Surround it with the real thing and you'll have all your fall bases covered.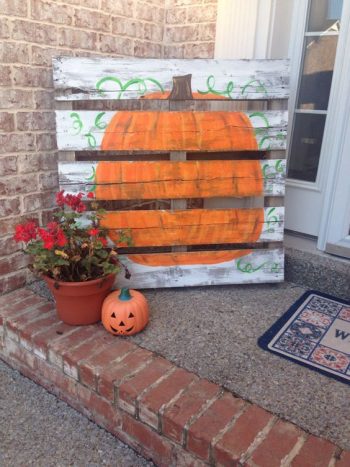 2. Glowing Pumpkin Tower
With some simple carving and a string of mini-lights, you can make this glowing tower of fall fun.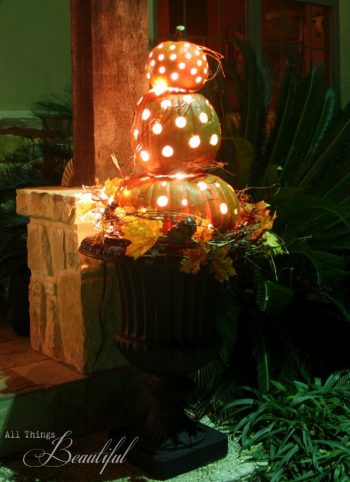 3. Fill Your Lantern
This decoration is super simple but adds a great fall mood. Take an upside-down tomato cage and and fill it with mini pumpkins, leaves, and gourds.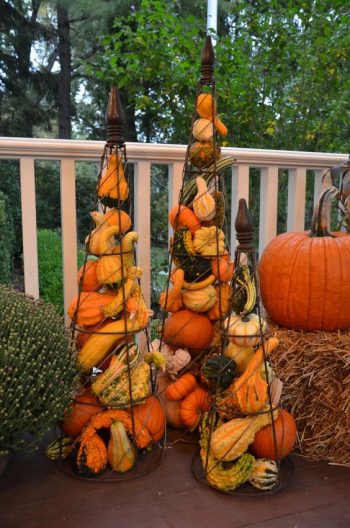 4. Welcome Wagon
If you can procure an old wagon made of wood or even metal, you can set up the perfect welcome wagon for fall. Just fill it with some of your favorite things. Try it for other seasons, too!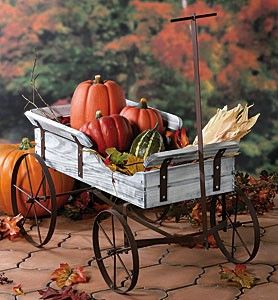 5. Simple and Monochrome
Straw bales, gourds, pumpkins, and an autumn wreath create a subtle and simple, yet beautifully welcoming porch display.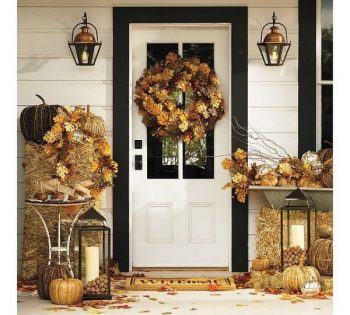 6. Give 'em The Chair
Chances are you can find a rustic wooden chair at a second-hand store or garage sale (if you don't happen to have one lying around). The great news is, you don't need a matching set. A single chair, properly adorned, makes an adorable statement.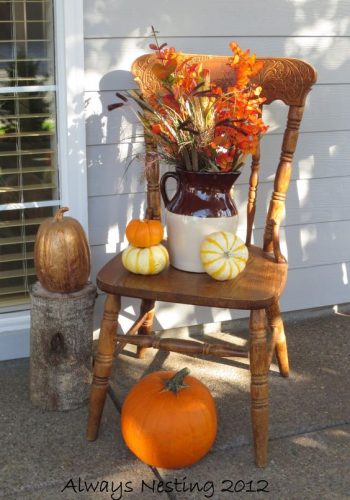 7. Painted Pumpkins
If you love putting pumpkins on your porch, why not spell out a message? It could be a playful "boo" for Halloween, or a message of gratitude, your house number, or last name. Display them in a fun way and you're golden.