Everybody loves a nice, relaxing place to go sit and enjoy the sun after a hard day's work. However, it can be hard to find a couch or bench you like without breaking the bank. So, instead of spending money on something you only sort of like, pull out your tools and build yourself a seating arrangement that you not only love but that matches the rest of your backyard decorations! Here are some ideas to get you started.

Cinderblocks
                This is one of my favorite styles for a couch. I'm not sure why, but I just love how many options there are with using cinderblocks and how you can paint them to really make your backyard pop! For this design, all you need are some wooden beams, cinderblocks, and some cushions. After just an afternoon worth of work, you can have a brand new couch to rest on!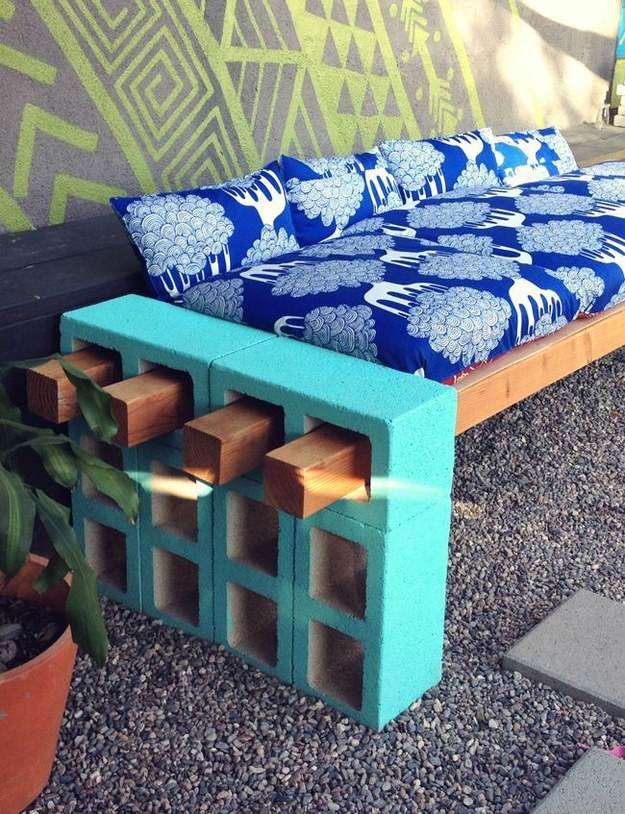 Modular
                Modular sofas are fun because you can arrange them in numberless kinds of designs for whatever suits your needs. They're great for parties when you're trying to get the maximum number of people seated or if you just want to sprawl out by yourself with a drink and a good book. Choose the fabric and paint you want in order to best complement the rest of your yard!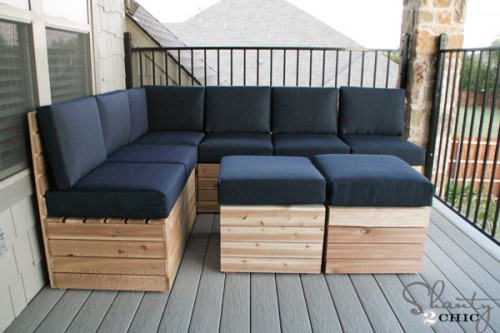 Tree Stumps
                People don't look at tree stumps twice before deciding to take them to the dump, but they should! Stumps have tons of uses, one of them being to make awesome seats for your backyard. This is a fun activity with the kids because everyone can take their own stump and design it how they want! The more colors the better!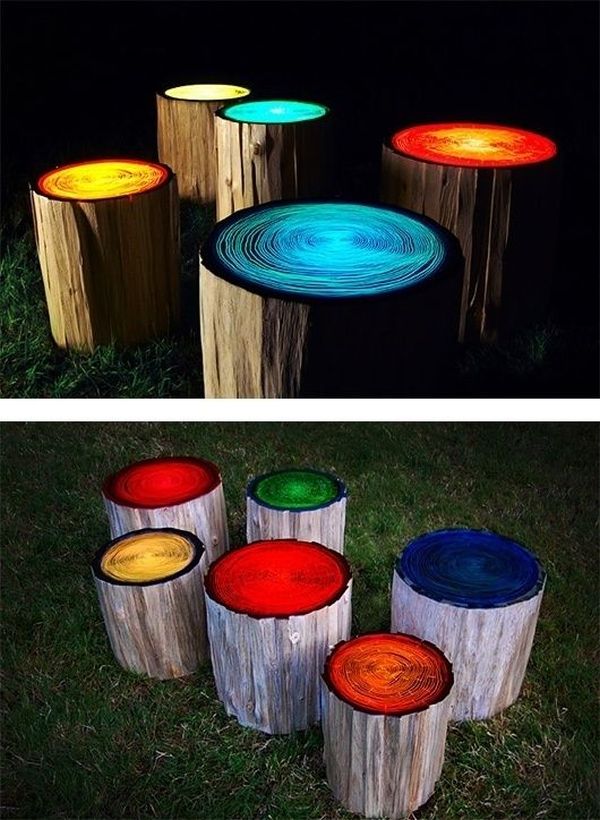 Sectional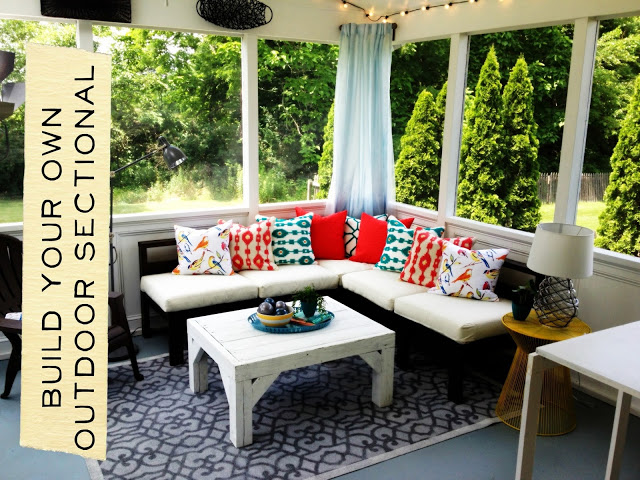 This one has a bit of labor involved, but it's definitely well worth it! It will not only look great when it's finished, but you can choose all the colors and pillows you want to make it best match the rest of your patio area!