There is nothing like eating fresh summer berries you grew yourself. But what if you don't have room for a garden? No worries! There are several varieties of berries that grow well in containers; here are some of the best. We've included some of the basics here, but follow the links for the specific instructions for each berry. If you love summer berries as much as we do, you'll love knowing how to grow them yourself — even if you don't have garden space.
1. Raspberries
Whether you plant ever bearing (fall) or summer bearing, raspberries can do really well in containers. Give them sandy, well-drained soil and good compost. When the fruit reaches it's best color, it's time to harvest. Here are the step-by-step instructions for growing raspberries in containers.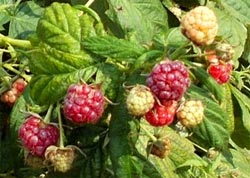 2. Strawberries
Well-draining soil is best for strawberries, too. Compost is important for nutrients. When the berries turn red, it's time to pick. Growing them isn't exaclty rocket science even in containers, but it's important to know how to care for them for the best harvest results.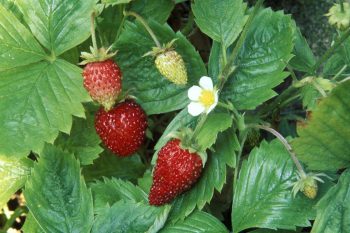 3. Blueberries
Blueberries are a little different than the others, because they really prefer acidic soil if they're going to grow well. For containers, choose dwarf varieties for the best results. After they turn blue, wait for 4-5 days before picking your blueberries for the best flavor. At that point, continue harvesting every 3-5 days.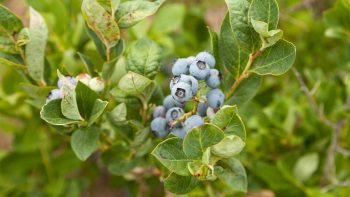 4. Blackberries
For blackberries, use a container that holds 5 gallons or more, with room for at least 6 inches of soil. Also, make sure there are drainage holes in the bottom. The great thing about blackberries is that you can use ordinary topsoil or potting soil to grow them.