If you are having drainage problems in your backyard then a dry creek bed is just the idea to help fix that up! Even if you aren't having problems but just want to spruce up your yard, take a look at these great ideas to add an awesome feature to your yard!

Straight
A simple, straight creek bed is a nice touch to any backyard. Choose large, smooth rocks to place at the bottom and then surround the bed with lots of green and colorful plants and flowers!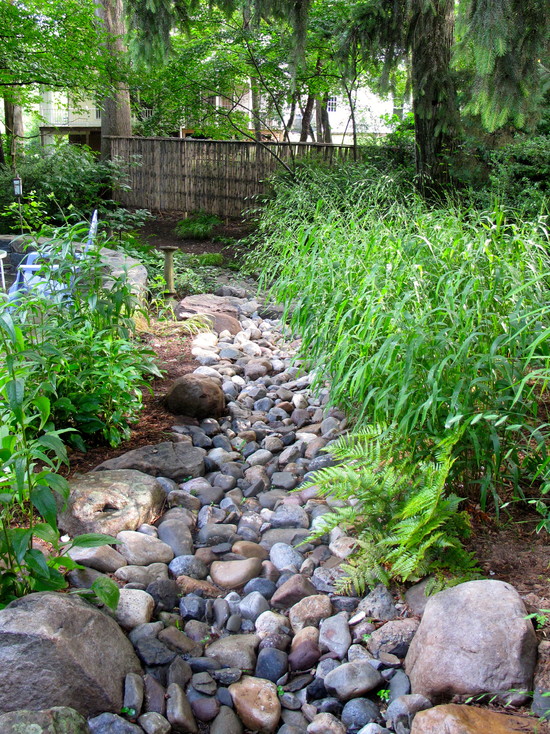 Tiki Torch
For a little more fun, especially when the sun goes down, place tiki torches along your dry creek bed and light up the night! It's a great way to add a little spice to your backyard without breaking the budget!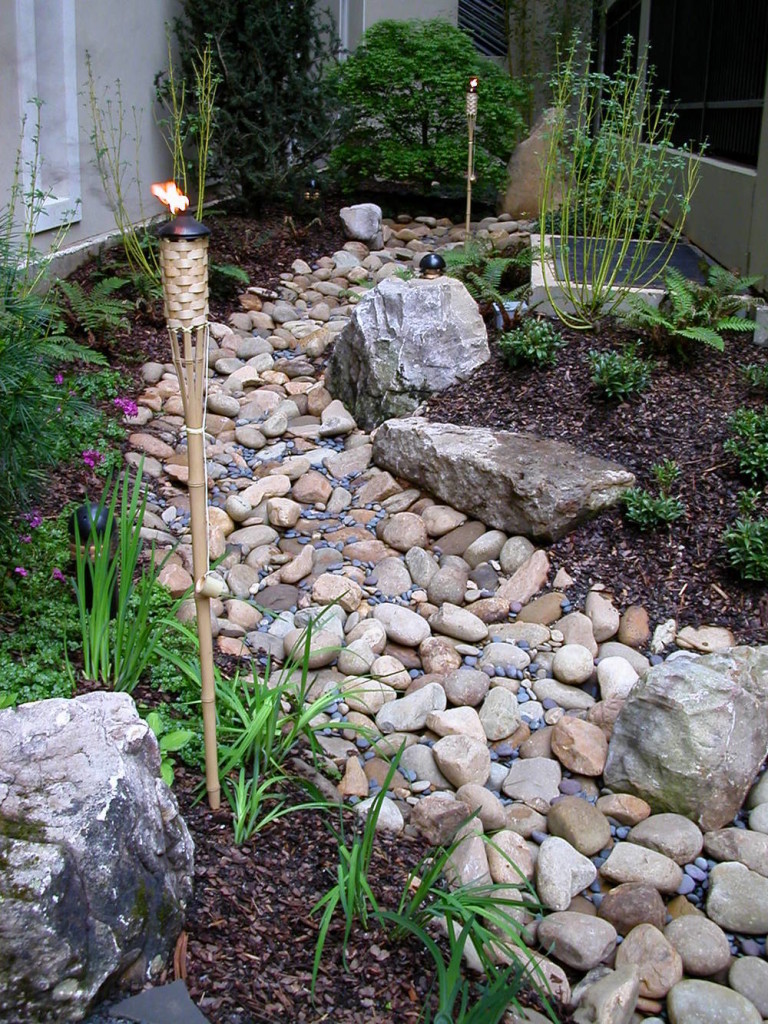 Flowers
If torches aren't your thing, then a careful choice of flowers will do the trick just as well! Bright, beautiful colors will make your creek bed even more attractive and also give it a more natural look!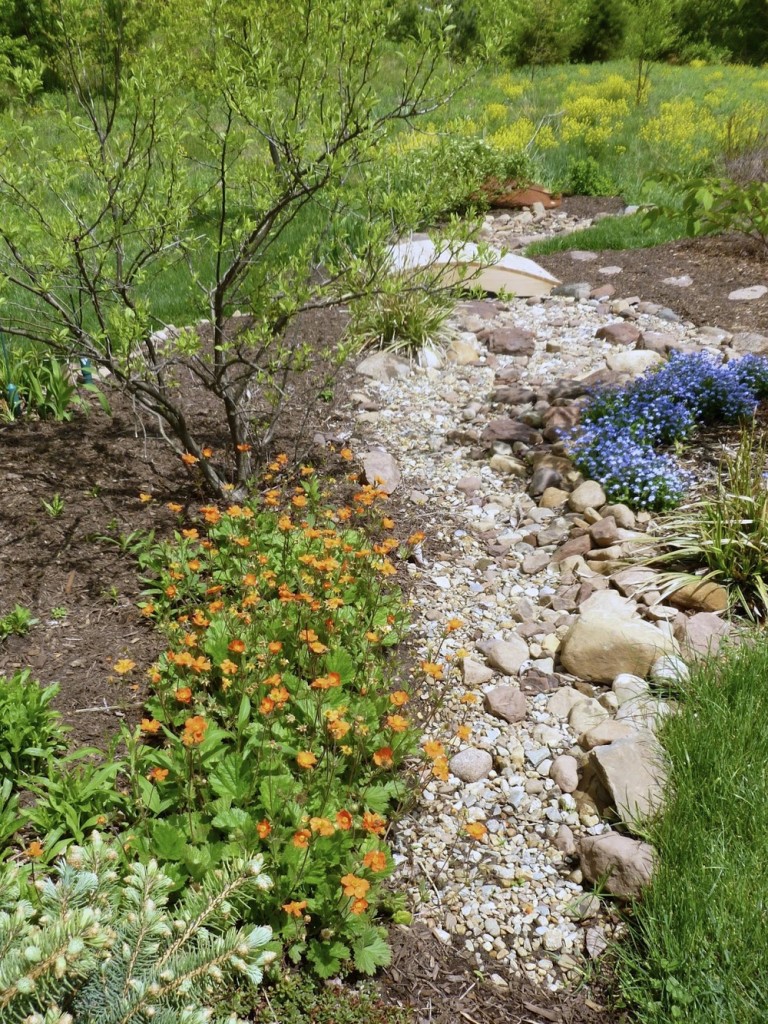 Winding
Speaking of natural, putting a little bend and winding feature to your creek bed can make it seem like it fits right in with the other plants and shrubs in your yard! It may take more time and material, but it looks great!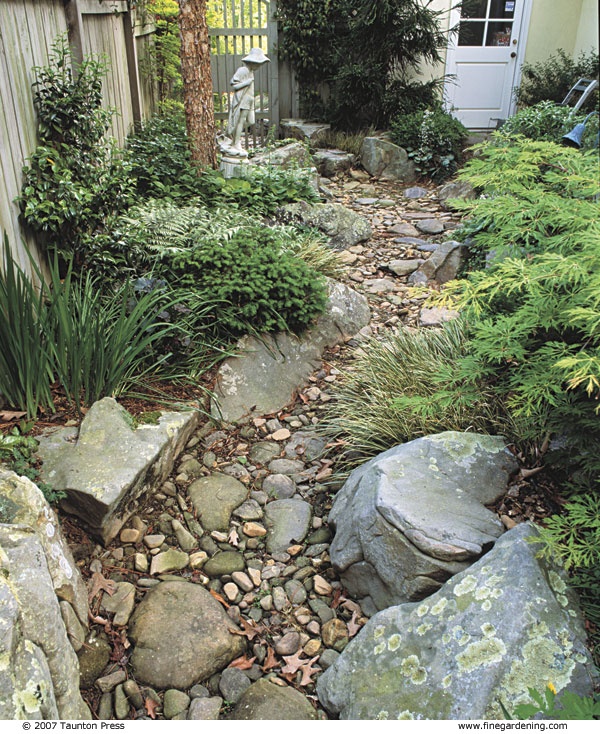 Bridge
Don't just settle for a dry creek bed; make a cute little footbridge to go along with it! Not only does it allow for a place to cross without having to go around the whole creek, but it gives your yard an even more rustic feel to it!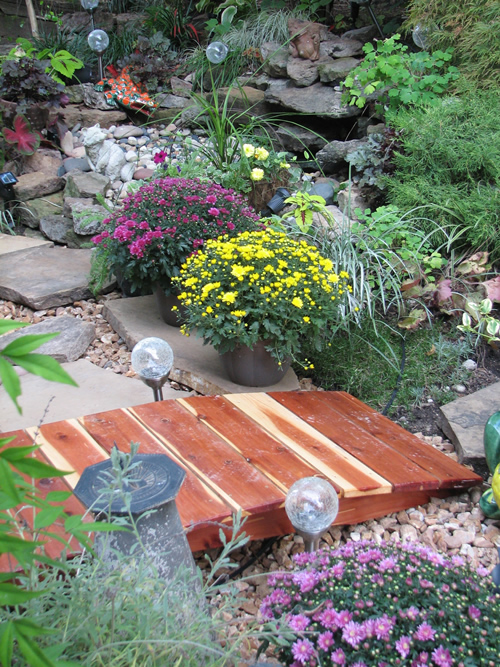 Underneath
With a nicely placed slab of rock, you can create a natural underpass for your creek bed without much effort at all! It makes the creek look even better while not distracting from any of its other features!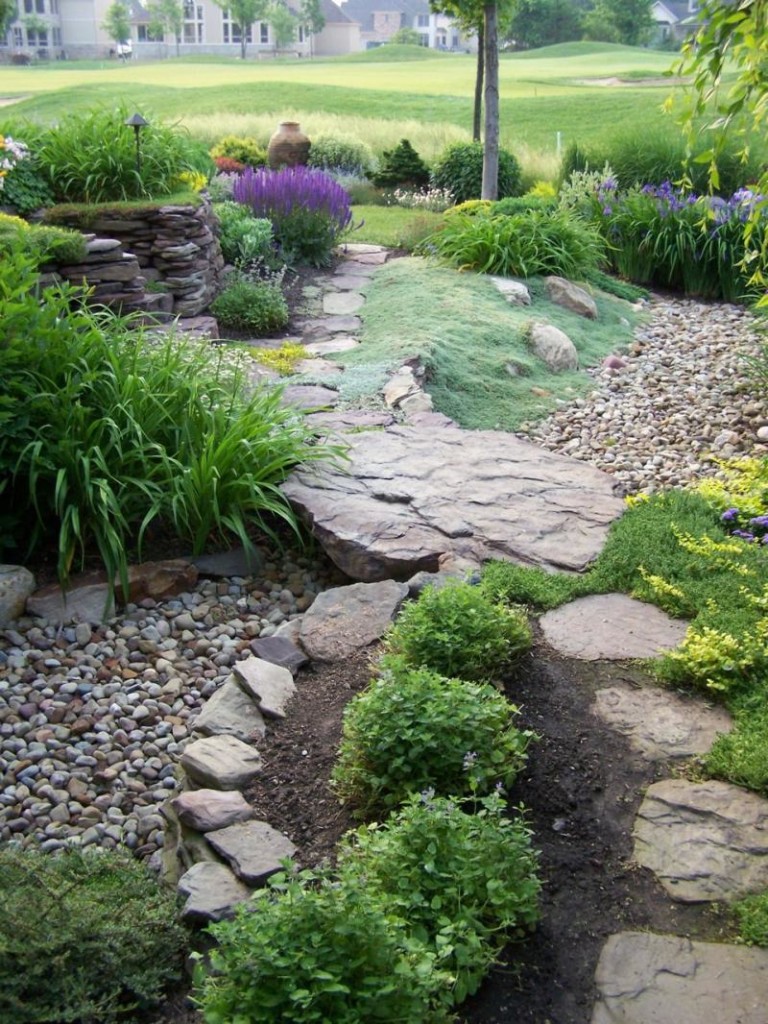 Nestled
This style gives your creek bed a sharp and sophisticated look. With dark rich soil or bark around the edges of the bed, it can make the feature even more attractive!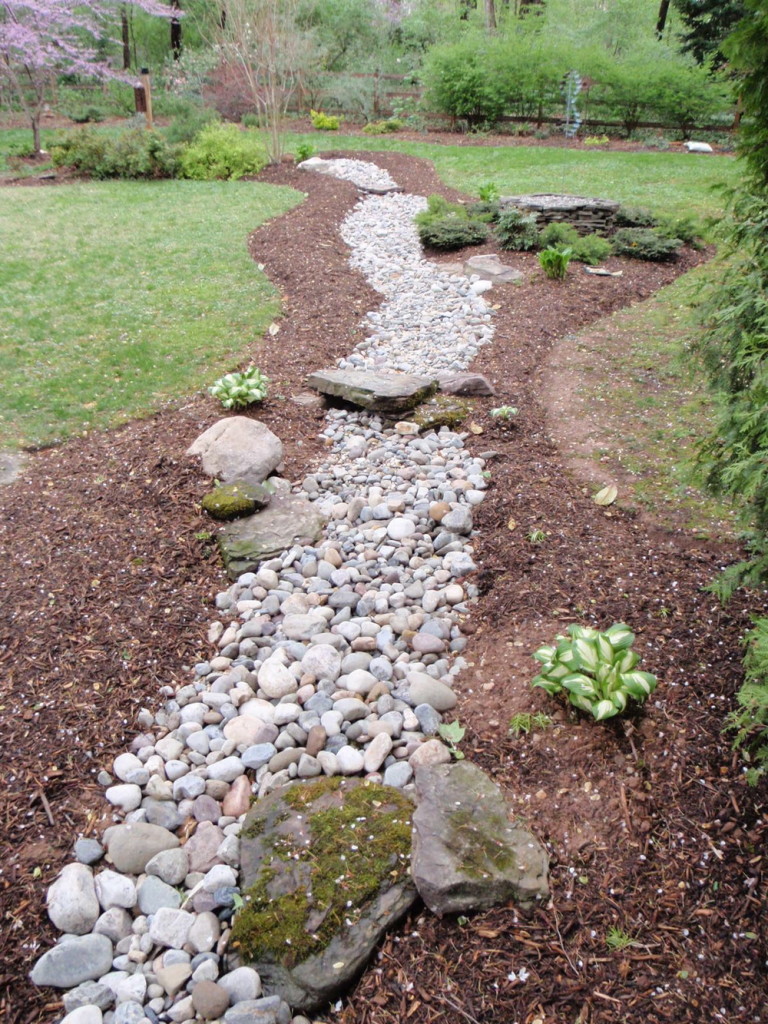 Curved
Here's a nice compromise between straight and winding: just put a little curve to the creek! This is a great idea if the creek is in the corner of your yard and can be done in a very sleek and classy manner.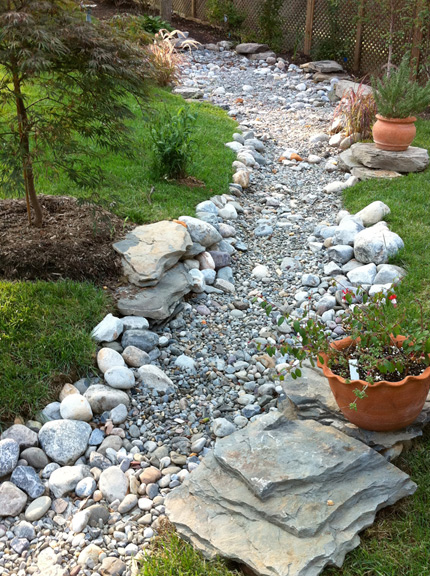 Border
Put some large rocks around the edge of the creek bed and have some plants scattered throughout. This design looks best when you cover your creek bed with smaller pebbles instead of the normal river rocks that are usually used.