Sometimes our backyards just need a little something to take them to the next level. Flowers, gardens, furniture, and other decorations are nice, but sometimes a playset is needed to give your yard a little more umph! Instead of just buying a playset, try these fun and creative ideas to make your own outdoor playset project.

A-Frame
This is a very simple swing design but can be a great and fun addition to your backyard. Color the frame a bright color to make it even better!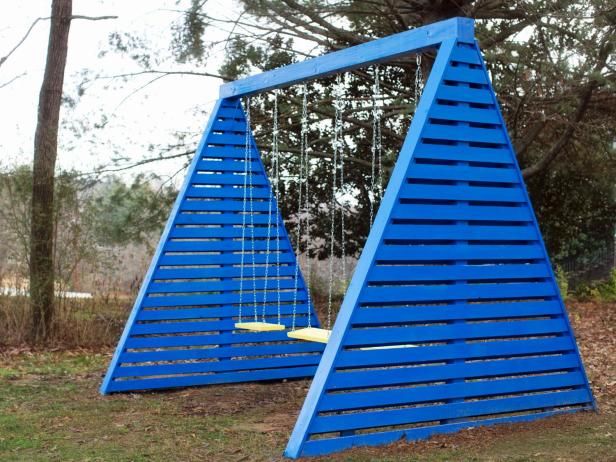 Wooden Frame
Here's an awesome idea that will keep your kids entertained for hours! It's a little pricey, but can be a fun weekend project that your kids are sure to enjoy. It's all DIY but comes with a set of instructions as well.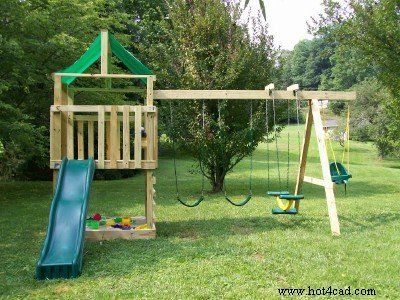 Hideaway
All kids like to pretend their backyard playset is some secret spy fort or a fun place for an afternoon tea party. Whatever it be, this hideaway is a great option for endless fun. Decorate it with old furniture and art to make it even homier.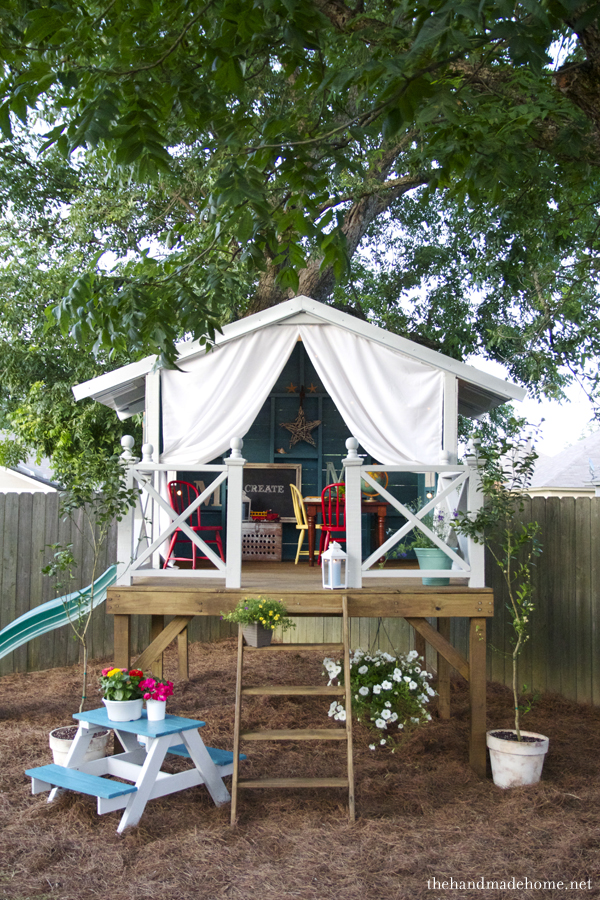 Sandbox
Sandboxes are a fun way to keep your kids entertained in a small area. So if you're tight on space, then this is a great option for you. You can also make one with a top so animals don't get in it when the kids aren't using it.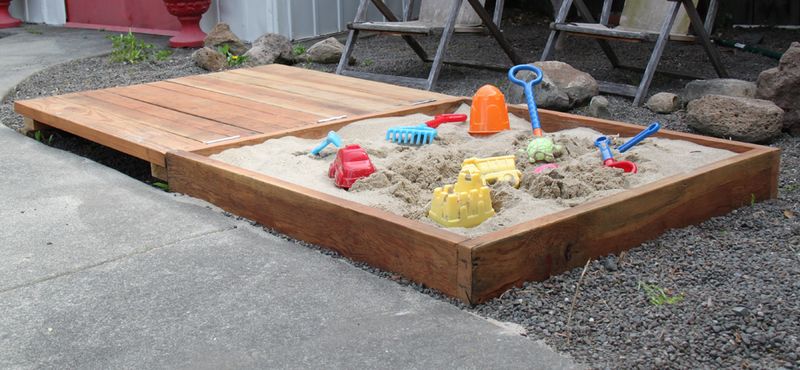 Swing Set
Although this is a lot like the wooden frame, it has a little more ideas to give your kids even more fun. There are climbing rocks drilled into the ladder and pirate ship gear like telescopes and a steering wheel!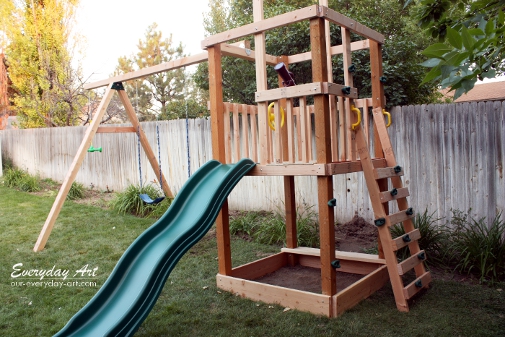 Tire Ladder
Here's a great option if your kids seem to be hurting themselves on the playset. Rubber tire ladders make falls and trips easier on your kids than sharp wooden corners as well as give another fun addition to the playset.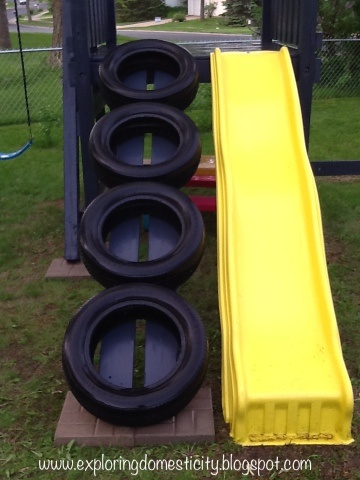 Outdoor Chalkboard
Why stress out about your kids scribbling on the walls inside when they can take their art outside? Make a chalkboard and see your kids' artistic abilities flourish without you having to worry at all!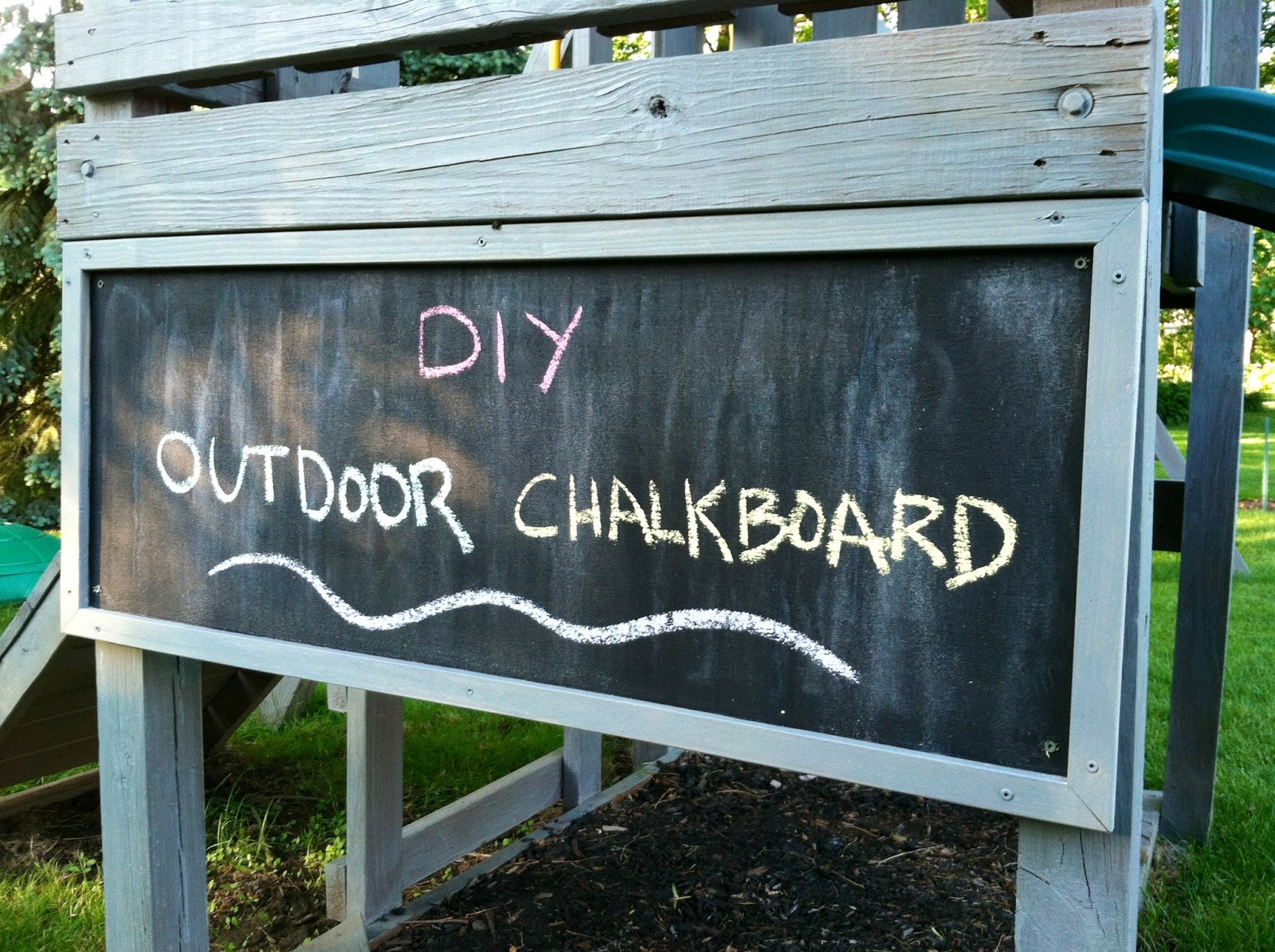 Willow Den
Kids are sure to love this great outdoor playset. Although it takes time and energy to actually build it, a willow den provides a fun, cool place for your kids to rest and relax.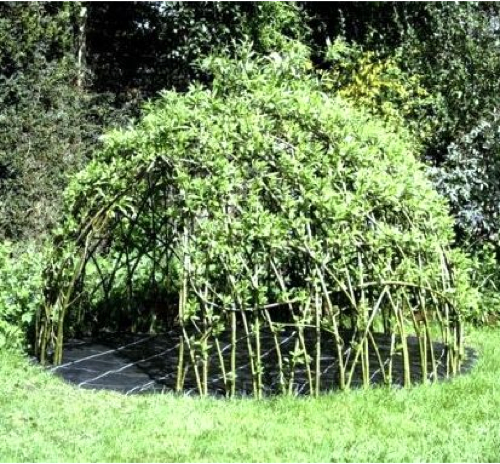 Squishy Play Mat
There's no doubt that this playset is going to bring all the neighborhood kids to your yard! Although there's an obvious size limit on the children that use it, it's an alternative choice to the slip n' slide that's relatively inexpensive.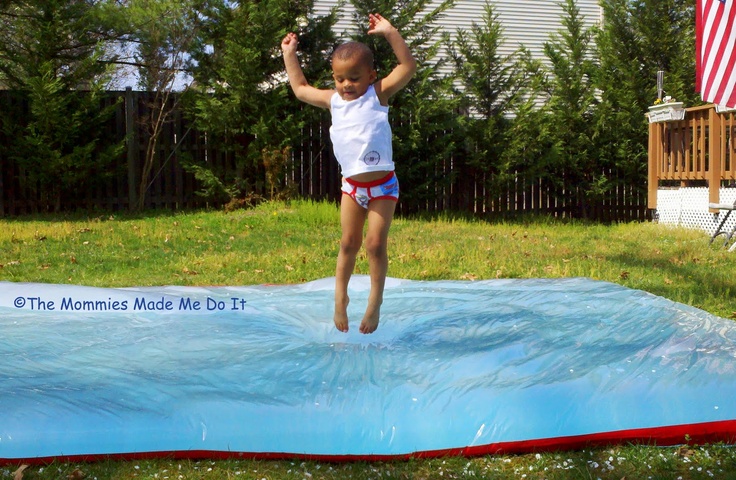 Water Sets
The best part about this idea is the numberless ways in which you can make them. Use PVC pipe, pool noodles, tarps, sponges, and whatever else you feel like arranging together. The more kids you have, the bigger you should make it!