Raised garden beds have tons of advantages over normal gardens. They are easier on your back, they provide better drainage, they have easier access without stomping on other plants, and they keep out pesky animals. However, lots of people think a raised garden bed has to be your average wooden rectangle, but that's not true! Here are some great raised garden bed projects that are as unique as the rest of your yard!
Tiered
Add a splash of class with a tiered garden bed! This not only increases the space for gardening but also makes your yard look greener and fuller because you're gardening both horizontally and vertically.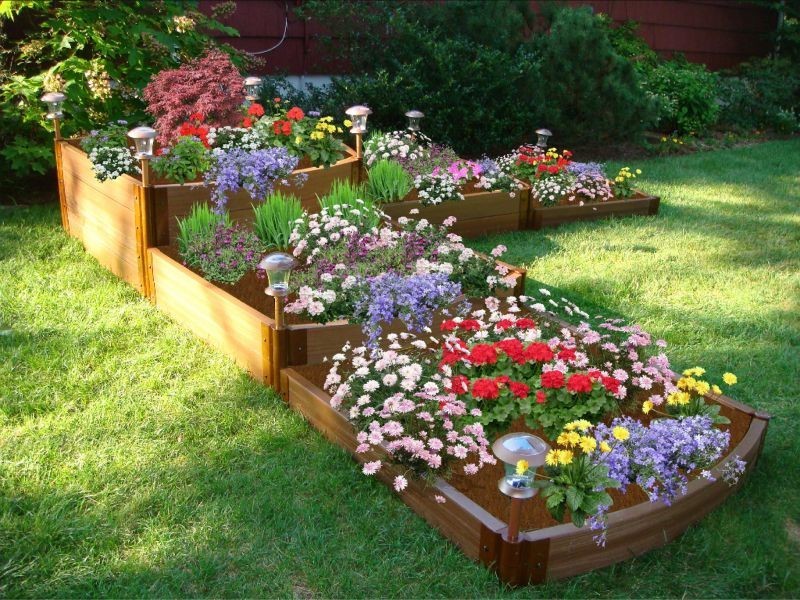 Spiral
Here's a unique and clever idea! A spiral raised garden bed can add a whole new dimension of fun to your backyard. Plus, you can design the spiral however you'd like!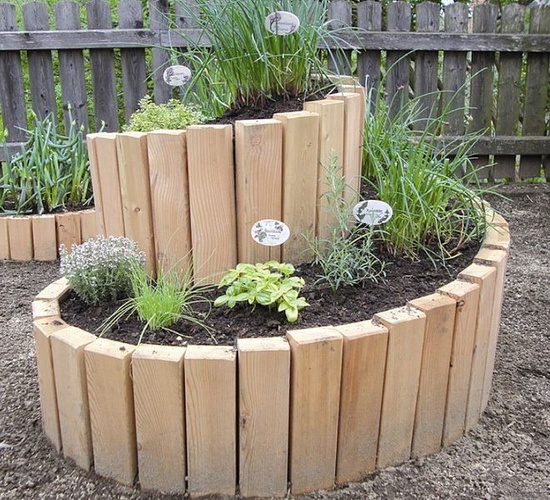 Circular
This garden bed can either be tiered or it can be one height. Either way, it's a great option for your raised garden bed and adds a nice touch to your backyard. A water feature can be added to the middle if you really want to get fancy!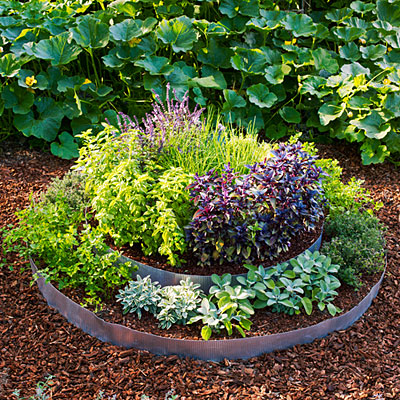 Watering Troughs
This is a great option if you have limited space or if you want a garden in your patio area. Don't fill the entire trough with soil, but put packing peanuts or milk jugs on the bottom so it's not as heavy or expensive to make.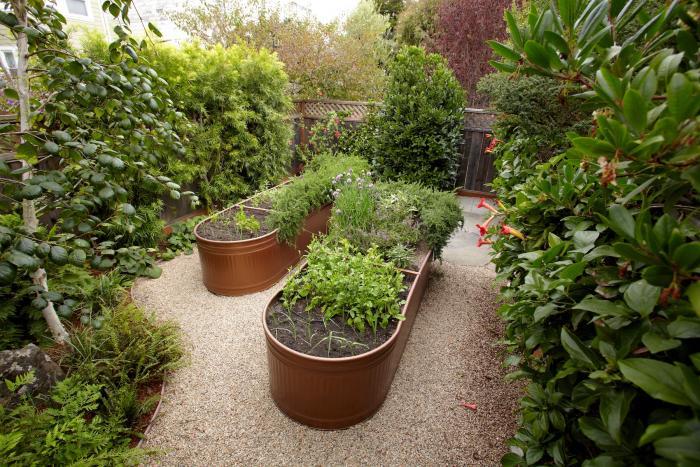 Recycled Metal
This idea really gives your backyard a nice rustic look, like an old family farm or something! Not only that, but it also uses recycled material so you can be green while growing your greens!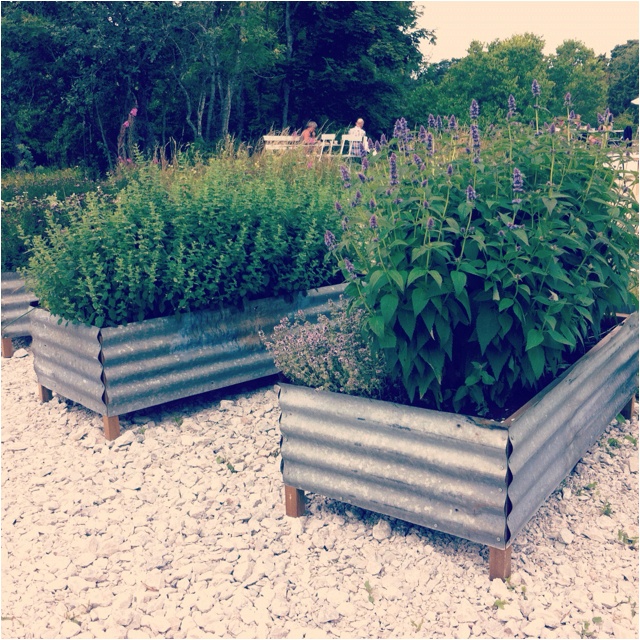 Geometric Beds
Get artsy with your gardening! Build smaller and separate garden beds and then arrange them around each other to get some Feng Shui going on. You can even throw in potted plants or water features to take this design to the next level.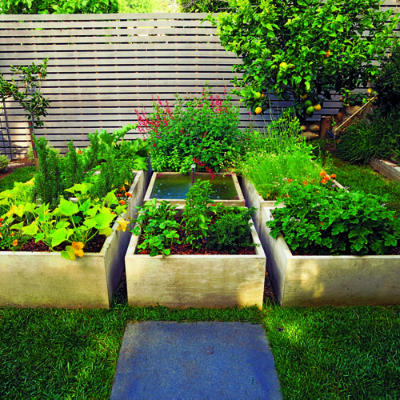 Stone-Lined
Get a natural look to your garden while not losing any of the prestige with this raised garden bed idea. It goes really well with sections of your backyard that have gravel. You can even make multiple garden beds to create a great backyard environment!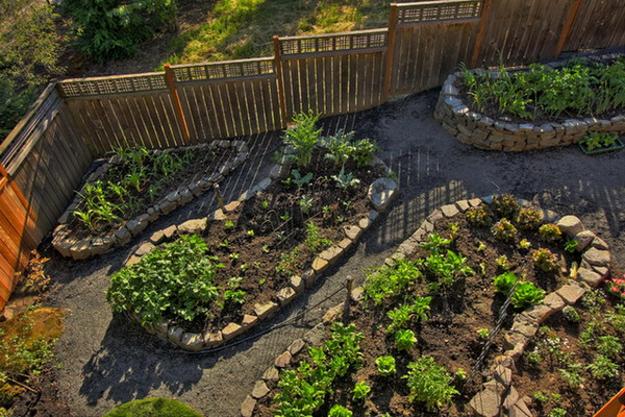 Custom Design
If none of these styles seem to be your fit then make your own custom style raised garden bed! You can make whatever shape or design you want. Just remember to give easy access to all the plants and make it high enough to actually be effective!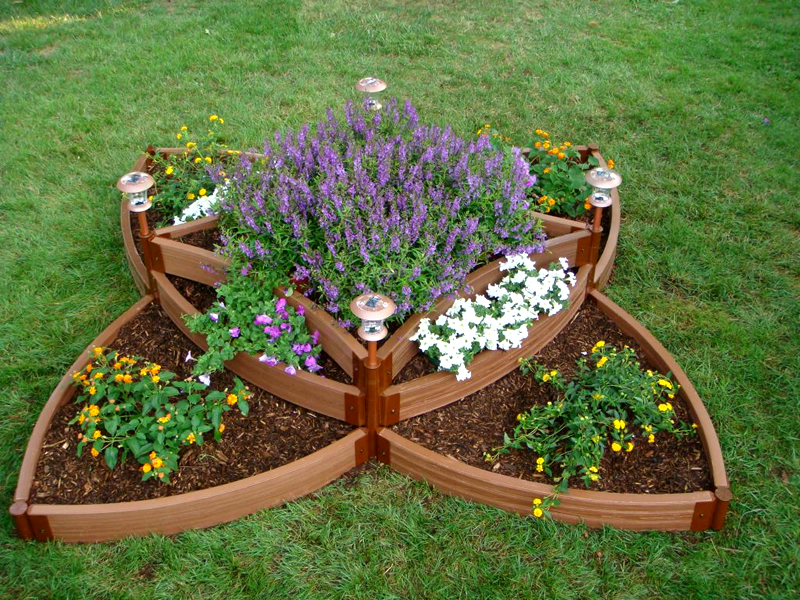 Single Table
This is a great option if you don't have much space but still want a garden. A simple and small table is an easy way to get that green you want without having to worry about space overload. It can also be easily used as a decoration for your backyard as well.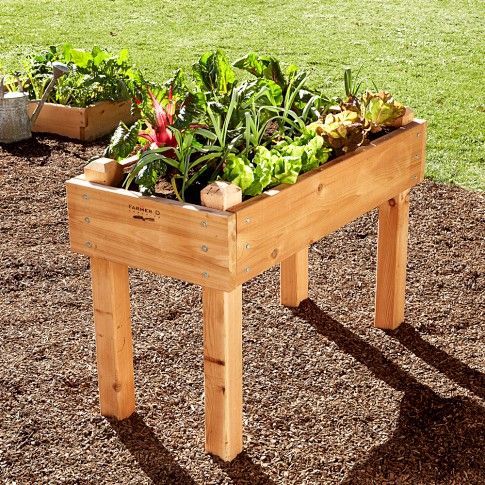 Cinder Block
The awesome feature about this raised garden bed idea is that you can use the frame for planting as well! Albeit, you can't fit much in each cinder block, you can still get creative both inside the box and in its frame.