Whether it's getting from your deck to the yard or if you've got a large hill in the back, it's always nice to have a sleek set of stairs that not only look good but tie your whole yard together. Instead of spending money on landscapers and contractors, choose one of these awesome ideas to build your own set of backyard steps!

Cinder Block
Here is a cheap and simple idea to get those stairs you've always wanted! Put the blocks close together and fill them up with whatever kind of rock or stone will look best! If you really want, you could even pain the blocks to make your yard look even classier!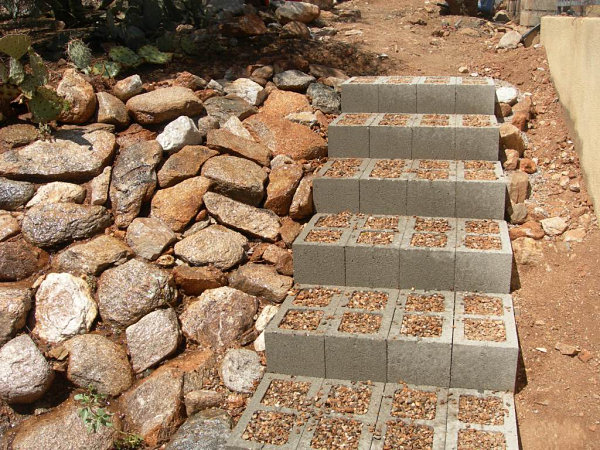 Garden
This style looks best with plants and bushes running along the side of it. As with the cinder block stairs, choose a matching color of pebble to fill the middle of each step, or fill it with something completely different.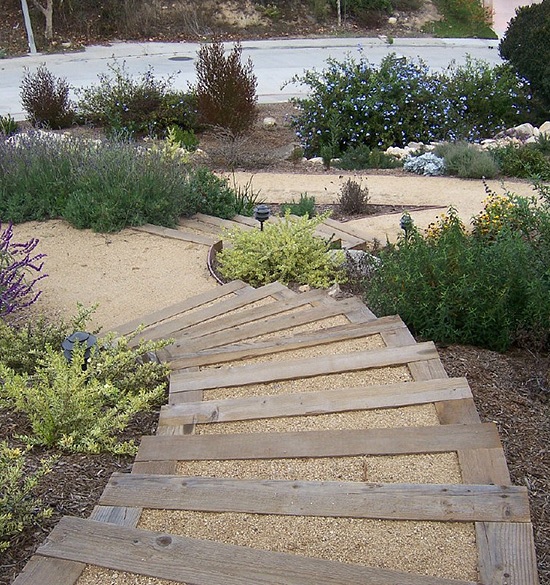 Pattern
If you're artsy then here's a fun project for you! Don't just settle for a set of stairs; give each step its own personality with fun and interesting designs and patterns!
Box Art
Although the design is simple, there's something about this set of stairs that just makes you happy! Whether it's three steps or thirty, this style is sure to take your yard to the next level!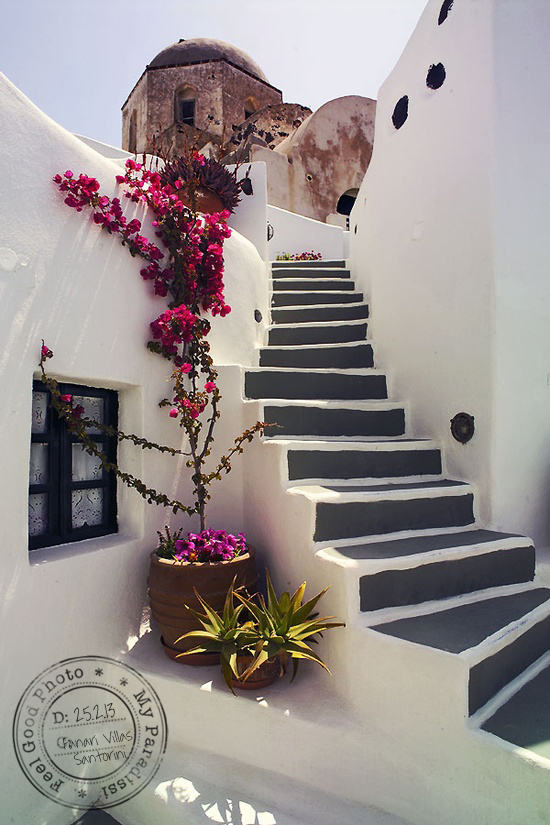 Retaining Stones
This idea is pretty straightforward and simple, but that doesn't mean it's any less beautiful! Build some steps with retaining stones and, if you want, you can even build a wall around the stairs!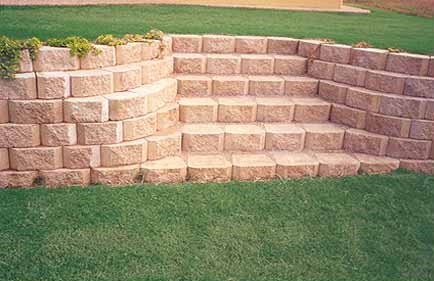 Foliage
If you want a natural set of steps then this is your design! Use foliage such as vines and shrubs to wrap around the base of each step to give the stairs a very rustic look!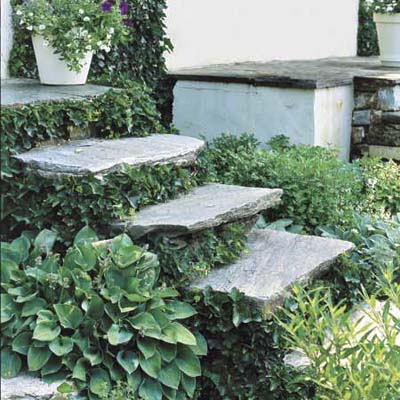 Planters
If you want the green, just not on the stairs, then set some planters on the side of each step. This will make your steps still be natural looking without the plants directly on the stairs.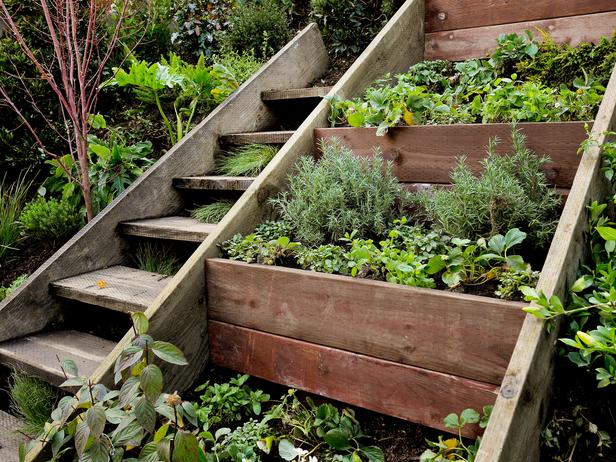 Lighted Steps
Here's an idea if you enjoy late night get-togethers in the backyard and already have some steps. Simply install some lights into the base of the steps to give your guests enough light to find their way without distracting from the rest of your patio!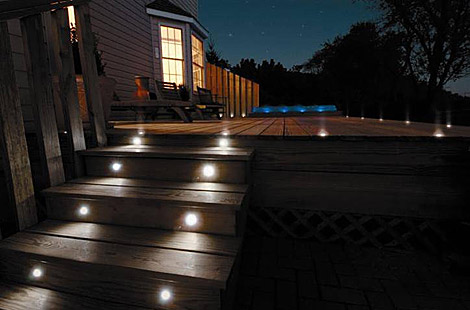 Wood and Mulch
This design makes your yard feel like a park! The simple wood and mulch is unimposing yet supports the rest of your garden's layout without having to say much at all.
Slate Stone
These steps can give your yard that classy look that you've been trying to get for quite a while. With some cleverly placed plants and gravel, these stairs can seem like they were carved right in your very own backyard!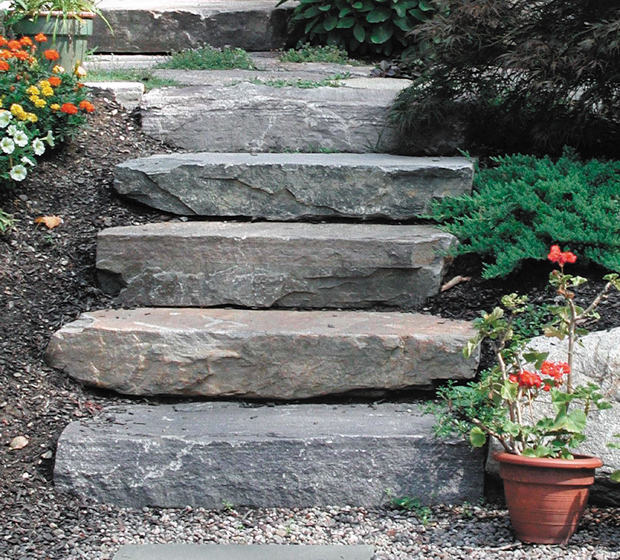 Tree Trunks
No need to throw away all those old tree trunks and branches you have sitting around! Put them to use and build yourself those steps you've always wanted! With some bark or dark soil, these steps can blend seamlessly into your whole backyard.