When we think of wintertime and Christmas, we usually consider pine trees and other evergreen plants as the quintessential greenery. Well, it's time to think outside the pine box. When it comes to winter and holiday plants, succulents can make amazing centerpieces. Here are some you can make yourself.
1. Succulent Christmas Trees
No matter what climate you live in, these succulent "trees" are sure to brighten up your holidays.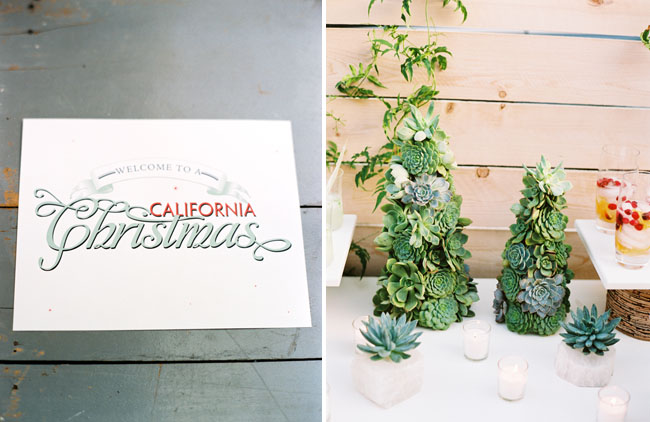 2. Air Plants & Holly Berries
Combined with varying succulents, these trees feature air plants and decorative "holly berries." If you're looking for something really unique for a centerpiece or end table, you can't beat this design.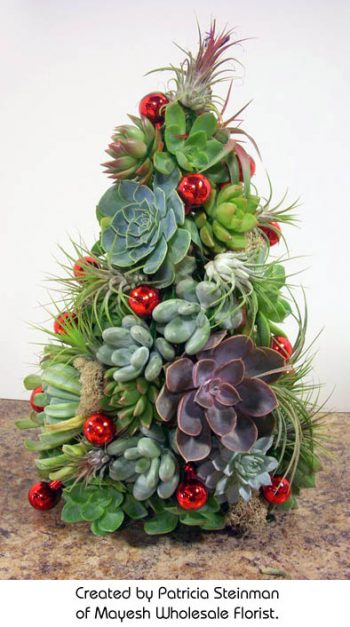 3. Go Big or Go Home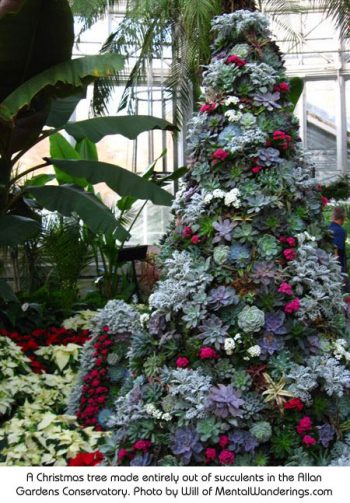 This tree is a full-sized show stopper made entirely of succulents.
4. Classic Combination
This gorgeous little arrangement combines evergreen branches with succulents, berries, and pinecones.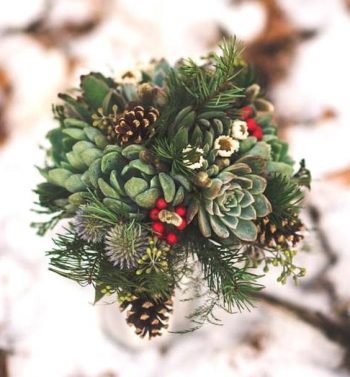 5. Branch Out
This lovely statement piece combines succulents in a rustic box, featuring ornaments and a large branch.
Find a rustic box like this at World Market.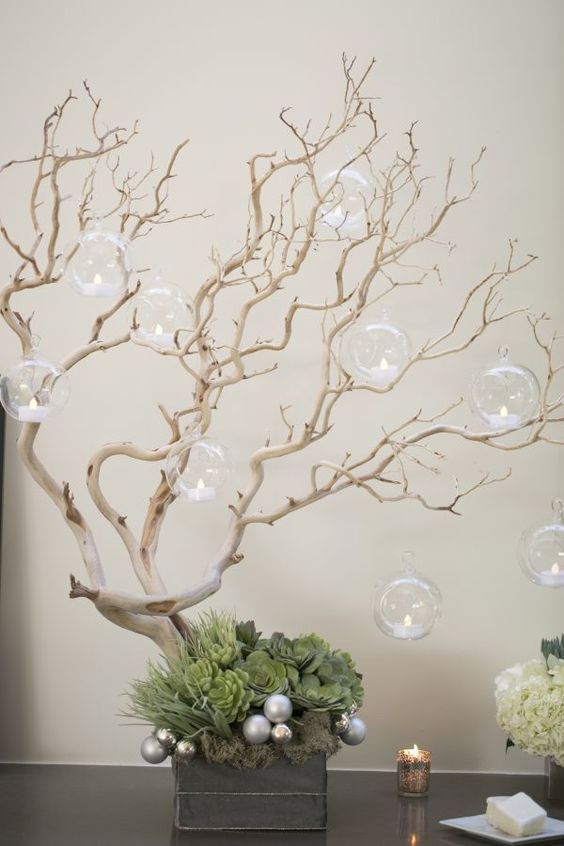 6. Light Things Up
This centerpiece features a large candle in the center surrounded by lush succulent plants. Use a glittering or holiday-scented candle if you wish.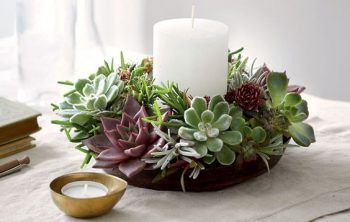 7. It's All in the Presentation
Sometimes it's not even about the plant — it's about how you plant it. Any succulent in a festive holiday pot is bound to turn heads for the holidays.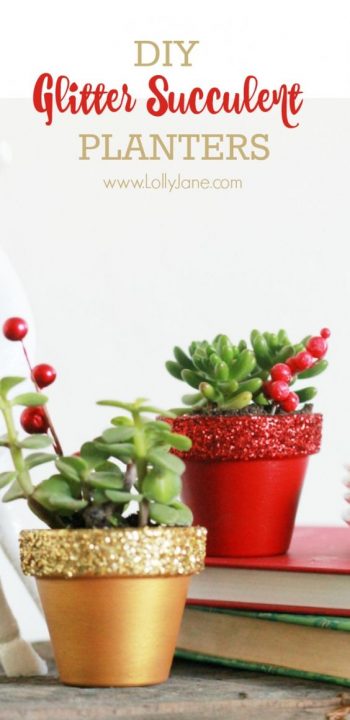 8. Tiny Baubles
Hang these succulent ornaments on your tree, combine several into a centerpiece, or place them on a runner down the middle of your table.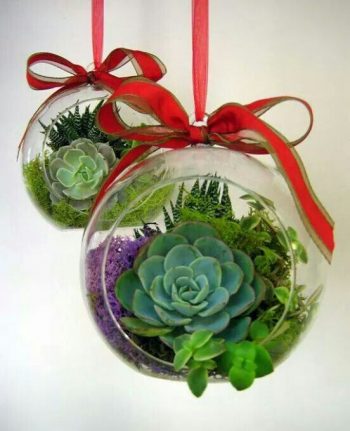 9. Go Bright
Just because it's winter doesn't mean you have to stick with deep hues. Choose brighter greens and put them in a cute holiday tin instead.