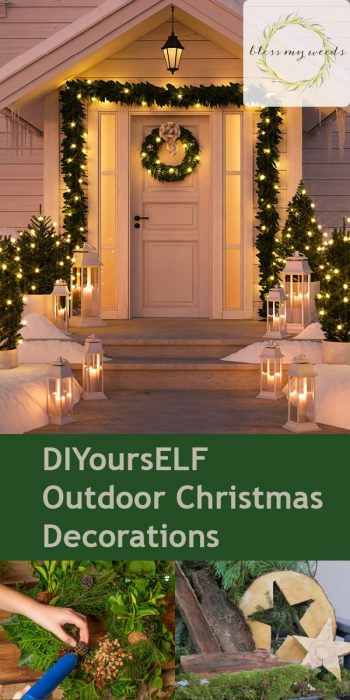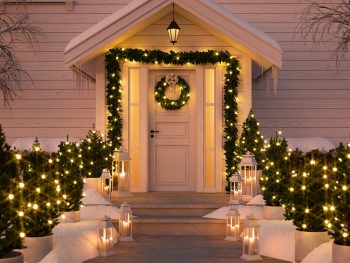 There are a lot of ways to create outdoor Christmas decorations this year. If you've been thinking about ways to dress up your outdoor landscape on a budget, then this DIYoursELF post is especially for you! And don't worry, just because it's on a budget doesn't mean it won't look fantastic! Check out these ideas!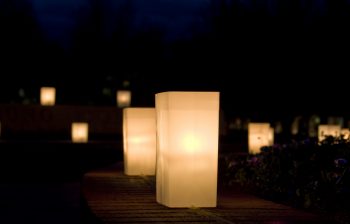 One of the most fun and easy ways to DIYoursELF with outdoor décor is to use paper bag luminaries. Fill the bottom third of each bag with sand or Epsom salt or even rock salt. Another great idea is to use kitty litter in the bottom of each bag. Nestle a tea light candle in the salt. If you prefer, use battery-operated candles. Dollar Tree makes it easy and inexpensive to do this! Just line your porch steps or front walk with these luminaries for a pretty display.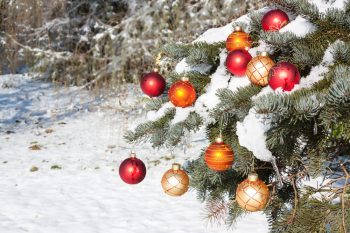 Not everyone wants to string lights outside–it's a lot of work, and it can add a ton of expense to your electric bill. Instead, deck out your trees with colorful ornament balls. It's true no one will see them at night. But they will admire them all day long instead! Purchase inexpensive ornament balls at Dollar Tree.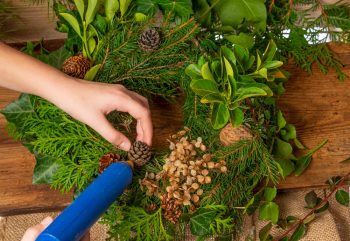 DIYoursELF a wreath for your front door. Dollar Tree has wreath forms you can use to attach greenery, pinecones and berries from your own yard. Don't be afraid to use faux greenery if that's what you've got available.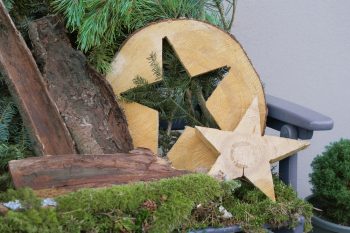 I love the idea to DIYoursELF some rustic décor from wood slices. Cut a star or other shape out of a wood slice, and then use both in your outdoor Christmas décor. The star looks amazing attached to a wreath. Or set both pieces inside your porch planters to give them an irresistibly festive look.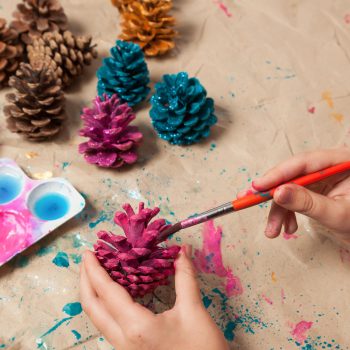 Collect pinecones outside and take them inside. Paint them in some fun, unexpected colors. Attach a loop of jute or twine, and hang them from the trees in your yard. This is a DIYoursELF outdoor Christmas décor project the kids will love to get in on!
Which is your favorite of these budget-friendly, DIYoursELF outdoor Christmas décor projects? Do you have any others you enjoy? Please share in the comments!